I was going to feature a different movie today that was more directly related to Thanksgiving but as we cleaned up after our turkey dinner, it was clear that this had to be the one. My daughter put her play list into the stereo system and as I stood at the sink, all the kids cleared the table, grooving to the beat as they brought the dishes through. It immediately reminded me of that famous kitchen scene in The Big Chill.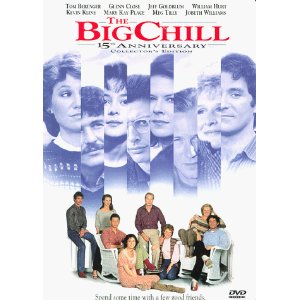 I would imagine that most readers have seen this classic but if not, it should go to the top of your Netflix list! From 1983, this Lawrence Kasdan film defined a generation. With an all star cast and a fabulous sound track, this movie has broad appeal beyond just the baby boomers. For those who aren't familiar with the plot, the film opens with seven friends from college, meeting at the funeral of a fellow University of Michigan alumni.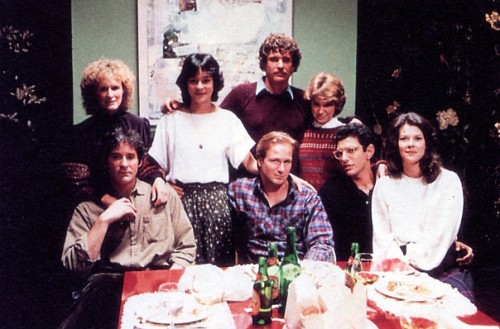 And although this isn't a Thanksgiving movie per se, there is a famous deleted Thanksgiving scene that was originally set to close the film – a flashback from college featuring the now deceased friend, played by Kevin Costner, who we never see in the final film.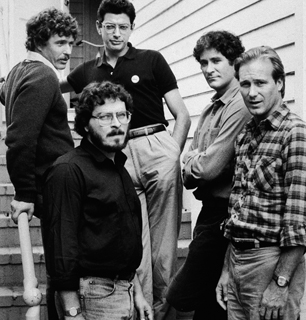 The movie alternates between laughter and tears as these old friends relive their idealistic pasts, trying to justify their present lives while recapturing lost dreams. One of my favorite actors, Kevin Kline plays host, with wife Glenn Close, to an eclectic crew including JoBeth Williams, Jeff Goldblum, William Hurt, Tom Berenger, Mary Kay Place, Don Galloway and Meg Tilly as the space-cadet girlfriend of the dead friend. While some elements of the film might be dated, the themes of abandoned ideals and imagined lives are timeless.
Take a peek at the trailer and see why this almost 30 year old film still holds appeal for a new generation of movie watchers.