Every year the word spreads wider. La Cienega Legends 2014 was hopping with packed standing-room-only venues for all three days. And with good reason. There is definitely something special about the design community in Los Angeles. The charming indoor/outdoor setting enhanced by the Southern California climate is certainly alluring. But it's also the fact that it feels like a community. And this event, with its focus on education, creativity and camaraderie, brings design aficionados from both coasts, and some in between, out in force. Following opening night at the elegant Thieren showroom, we were treated to a plein air blogger breakfast on the sunny terrace of the Sherle Wagner showroom.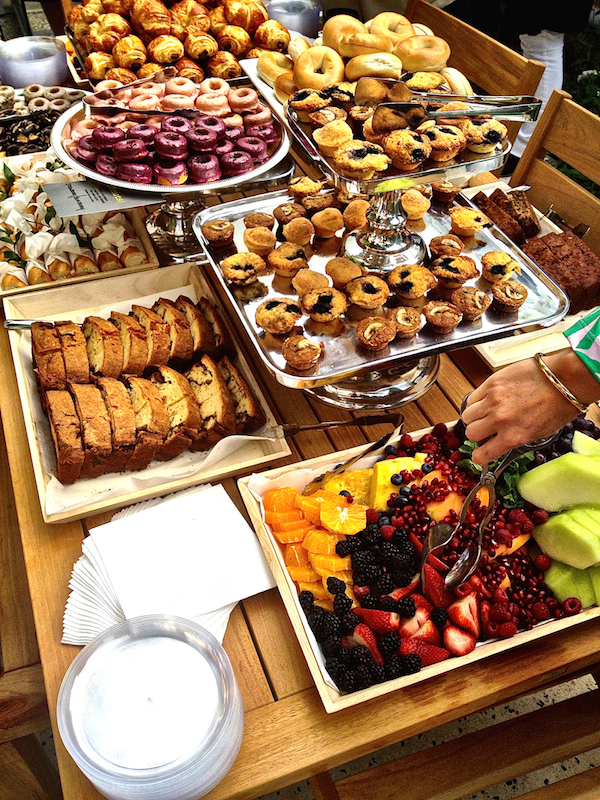 The first keynote, sponsored by Veranda and moderated by editor-in-chief Clinton Smith in the new Jonas showroom addressed the Power of Authenticity. Designers Kim Alexandriuk, Tim Corrigan and Betsy Burnham, below, spoke of many themes that were echoed throughout the next 3 days, starting with how designers can create homes that tell the client's story in a unique and authentic way.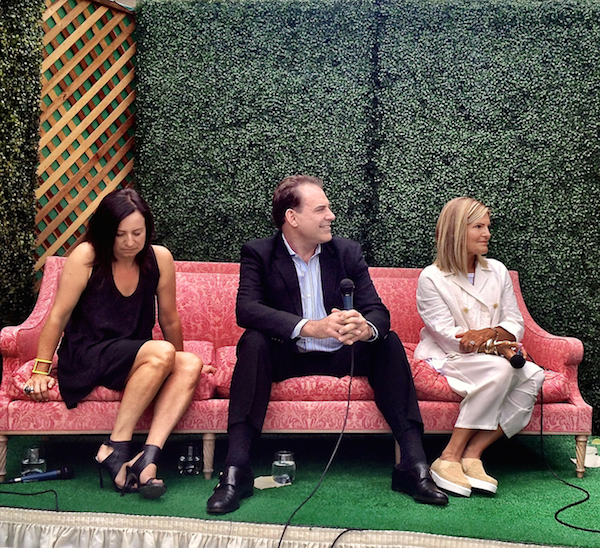 With ever more demanding and design savvy customers, who have access to almost everything online, communication and education are essential. Knowledge of and access to smaller manufacturers and artisans who can create bespoke options were oft-mentioned avenues to creating original interiors. And this was reinforced in almost all the La Cienega showrooms where custom pieces and one of a kind antiques abound. I loved this new chair Joe Lucas is making for his shop Harbinger, fashioned after a vintage find. It looks fabulous in navy leather but would be equally chic in a linen print.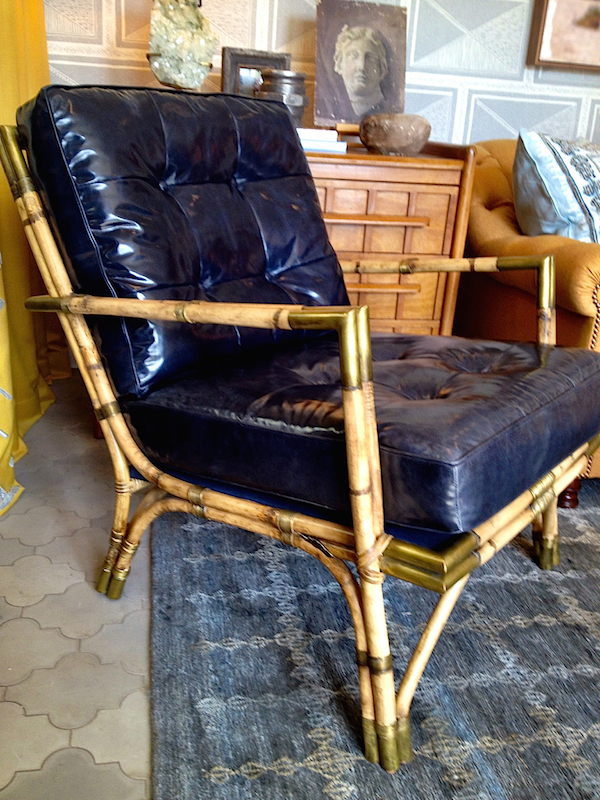 The La Cienega shops present the most tempting lifestyle vignettes that really showcase the products to their best advantage. The front of Harbinger featured Katie Ridder's new wallpaper in a chic eclectic setting.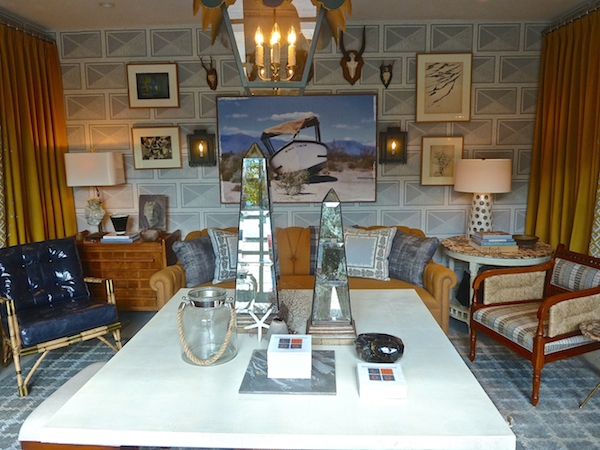 Dragonette always presents the most drool-worthy curations of significant 20th century finds.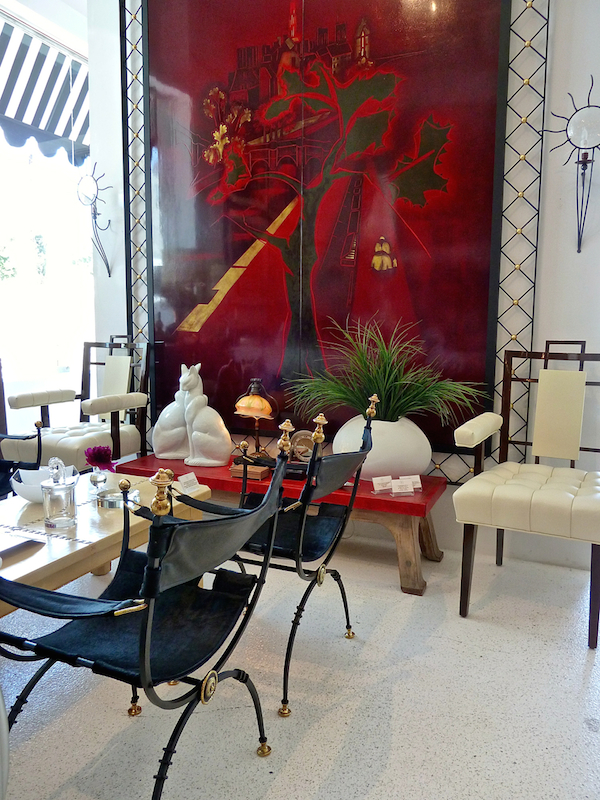 And Hollyhock has an exquisite mix including handcrafted artistry such as Beth Scanlon's incredibly detailed waste baskets and dioramas.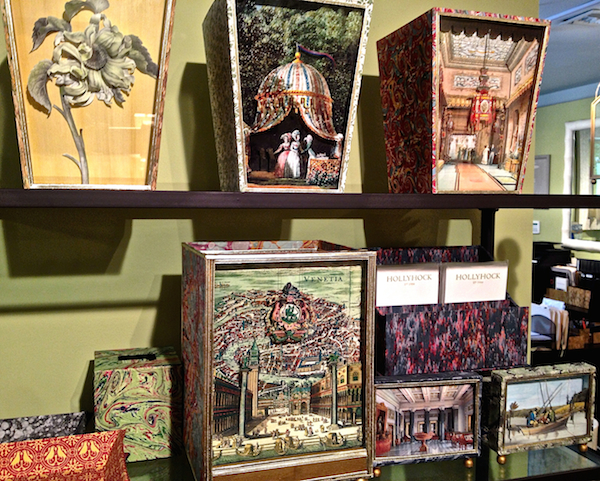 I've admired her work each time I visit and am lucky enough to own one of her beautiful letter holders. Jennifer at Peak of Chic recently wrote about her interior illustrations which are also available.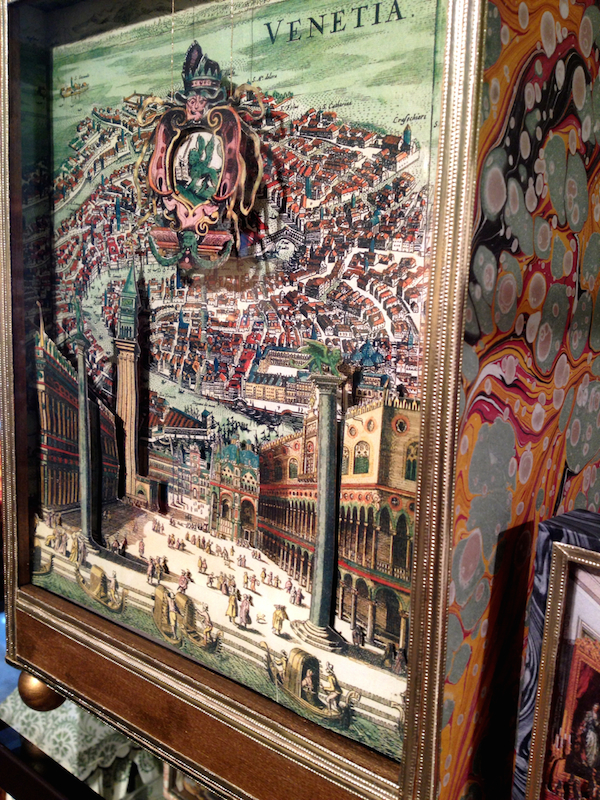 Open houses throughout the event included friend Frances Palmer visiting the shop with her handmade pottery.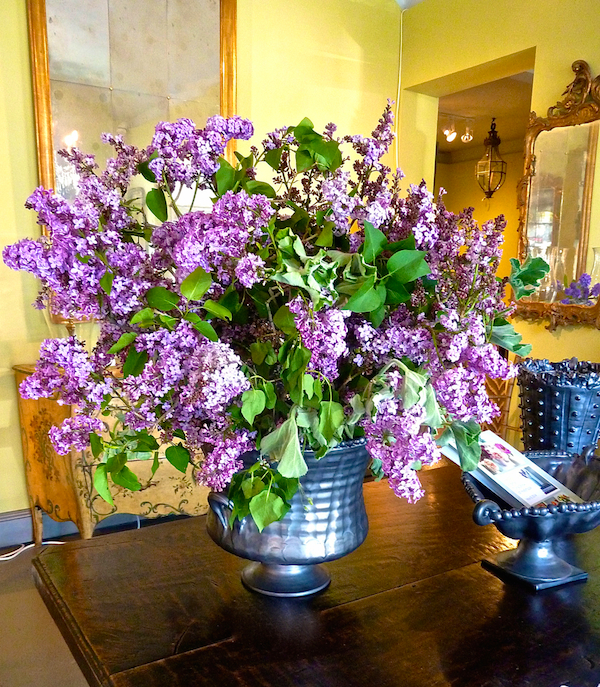 Tony Freund, Editor of 1st Dibs' Introspective Magazine led the cast of Million Dollar Decorators (minus Mary McDonald who couldn't attend) in an entertaining discussion about collaboration. Martyn Lawrence Bullard, Kathryn Ireland, Nathan Turner and Jeffrey Alan Marks all agreed that industry relationships are what keep them going -from an efficient bookkeeper to a skillful workroom or a talented artisan.  And relationships with their fellow designers are also crucial to their businesses – whether sharing sources, bouncing ideas off each other or just having an ear to bend. Hysterical stories about challenging clients, job mishaps and overwhelming assignments (Martyn's latest is a two million square foot house in Saudi Arabia) kept it real.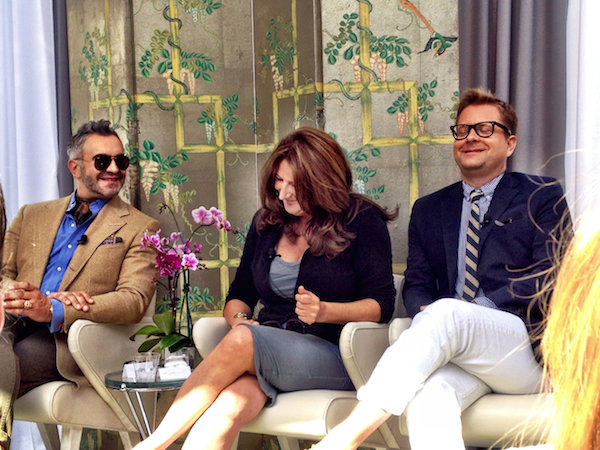 Panel discussions at Lee Stanton Antiques and Woven Accents about the internet and social media confirmed that Instagram is the design world's hottest favorite. From discovering new talent, to keeping up with the latest in design news, to getting a visual sense of someone's world, it's hard to replicate the authentic immediacy of this medium. Pinterest, facebook and twitter were also still deemed relevant. But of course nothing replaces face to face and there were plenty of opportunities for personally connecting. Book signings were part of the social hub – here Susanna Salk and Jeffrey Alan Marks were presenting their latest tomes at Mecox Gardens.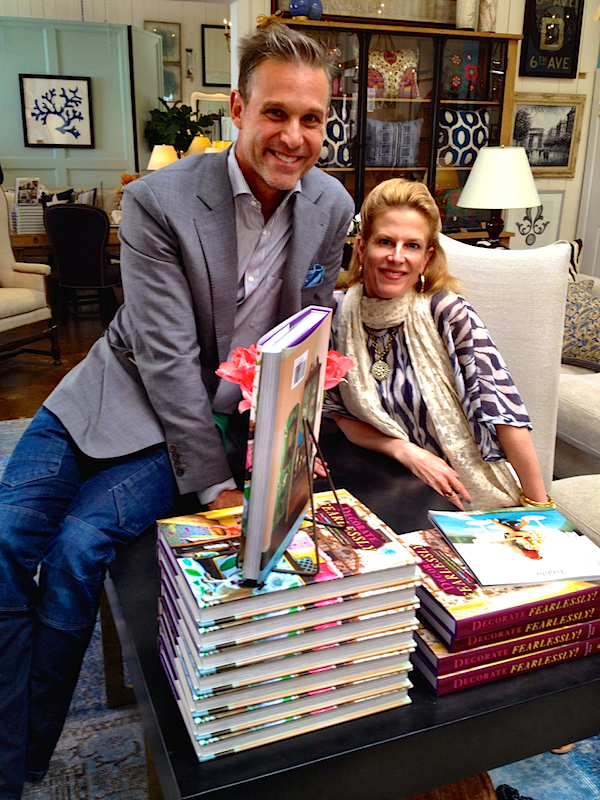 Gary McBournie was signing Living Color, below in the middle of the dapper trio of checks and stripes with Hearst Design Group's editorial director and House Beautiful EIC Newell Turner and Bill Richards, Chief Marketing Officer at Gary McBournie Inc.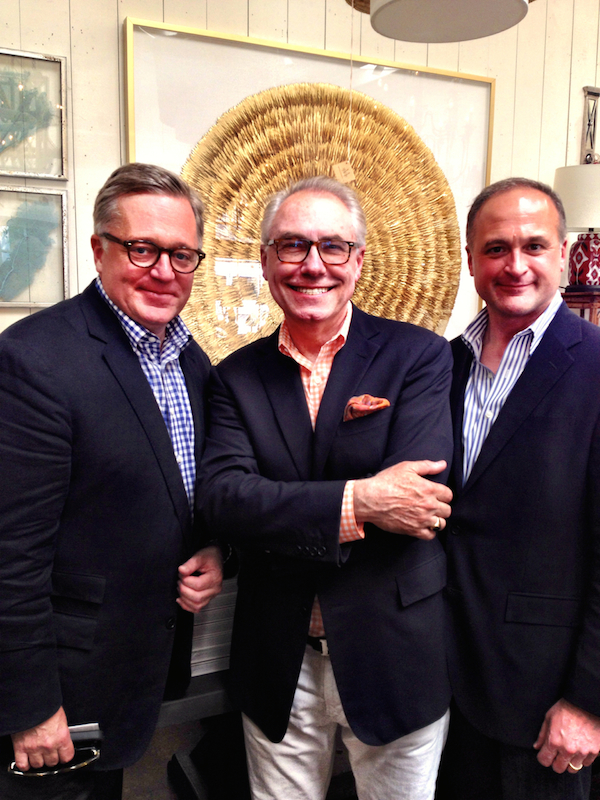 And I was so happy to see friend Will Taylor of Bright Bazaar, below right, who made a stop at Legends on his American book signing tour, here with Rich Pedine, whose pr efforts helped establish the Legends 2014 Ambassador program.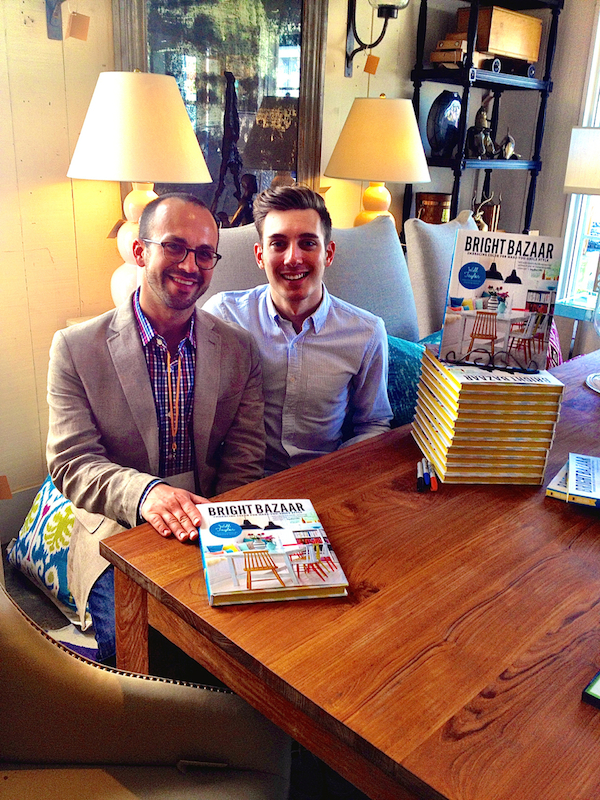 Final parties included a fabulous Hearst Design Group sponsored fete with the Moore & Giles signature Airstream at Harbinger and a Veranda sponsored soiree at the elegant new McKinnon and Harris showroom.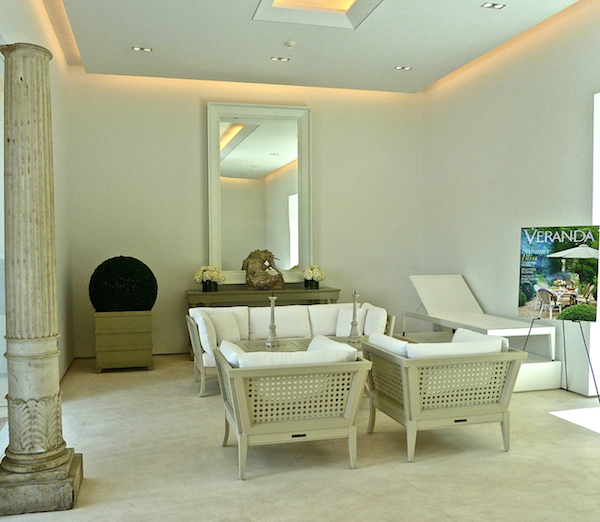 The garden inspired affair was creatively executed, down to the fantastic headwear sported by the ridiculously good looking party staff.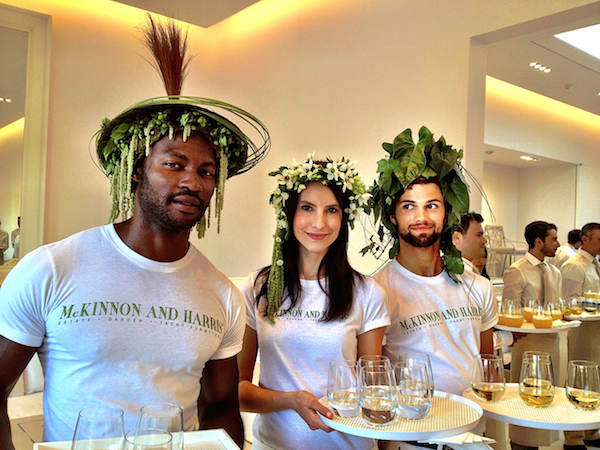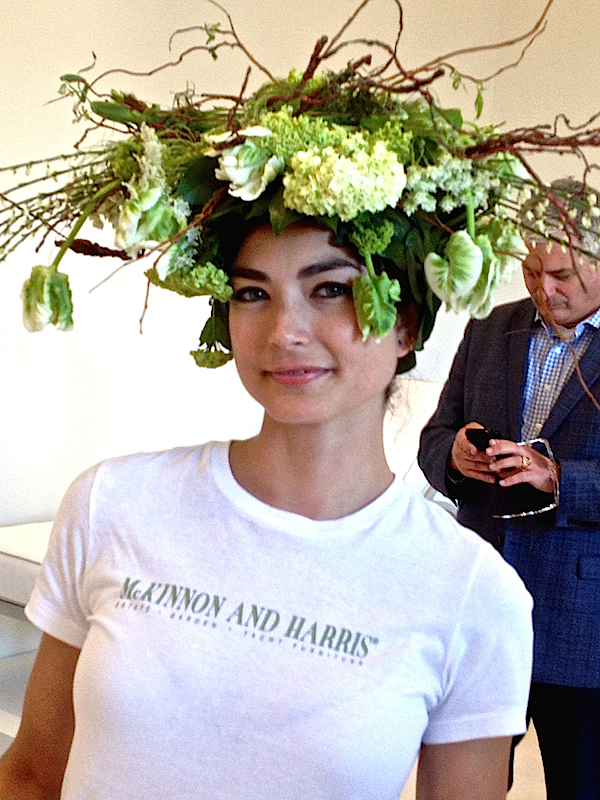 The three days of festivities ended on a high note of exhilaration and exhaustion. This is merely a tiny taste of the many ways Legends 2014 celebrated the best of design and the decorative arts. From dealers and designers to artists and artisans to editors, publishers and more, Legends is a creative and inspirational force that is sure to only increase in breadth, exposure and influence.