What do resourceful designers do when they can't find what they want? Why they make it themselves of course. Befitting the emphasis on the unique and bespoke at Legends, that's exactly what Patrick Dragonette has done at his eponymous La Cienega showroom. Known for his über stylish mix of predominantly mid 20th century furniture, accessories and jewelry, he has been producing an expanding collection of pieces under his private label as well. Patrick's shop is always a dangerous stop for me. With his chic vignettes, echoing a time of high style in fashion and decor, I had visions of Cary Grant bringing me a martini at a poolside pavilion.  A strong selection of William Haines, like this custom, tooled leather topped 1942 games table from the Rutherford Dozier estate, strengthens the allure.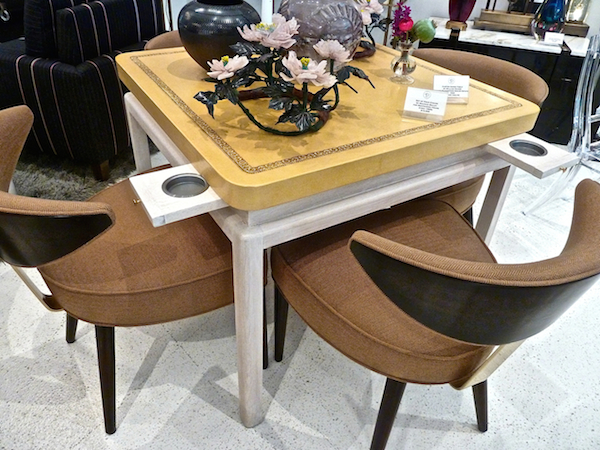 I love the details like the drinks pull outs. I'm getting thirsty, aren't you?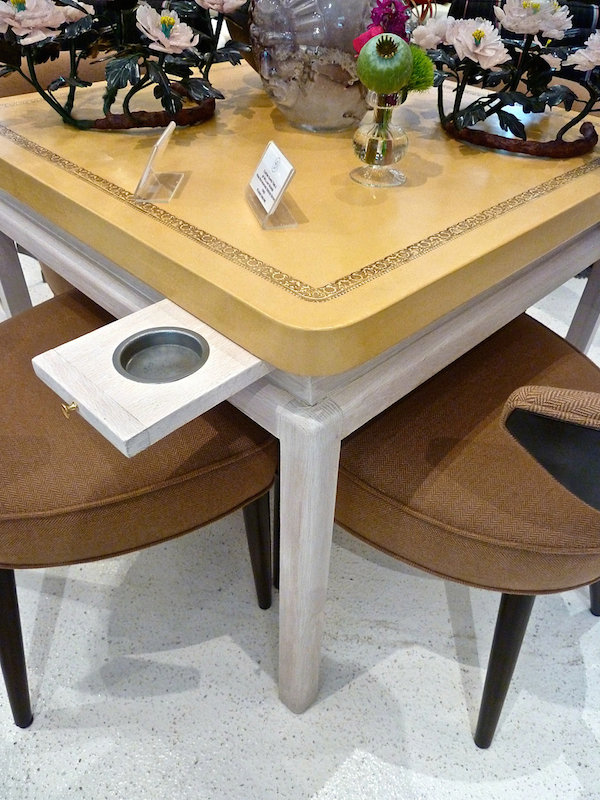 From these oversized 1940's Art Moderne brass andirons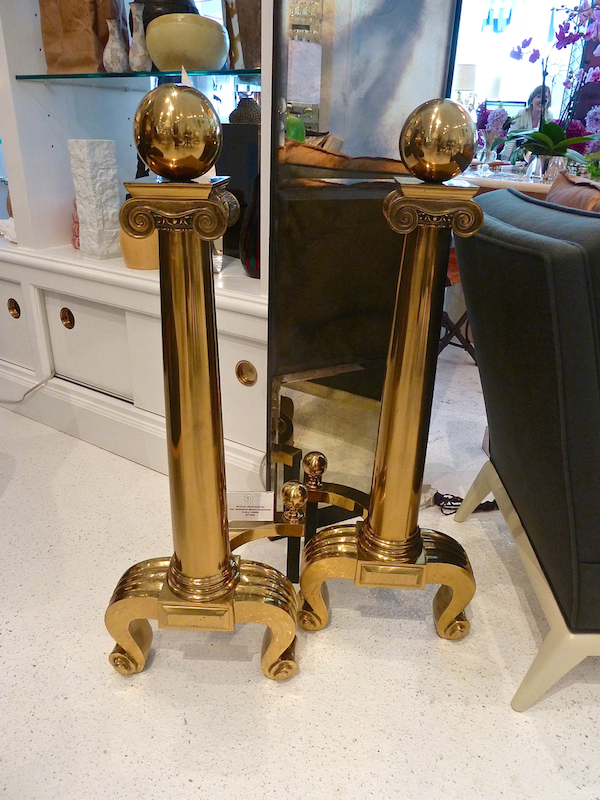 to an elegant Calvin Klein 1990's sterling tea set for Swid Powell,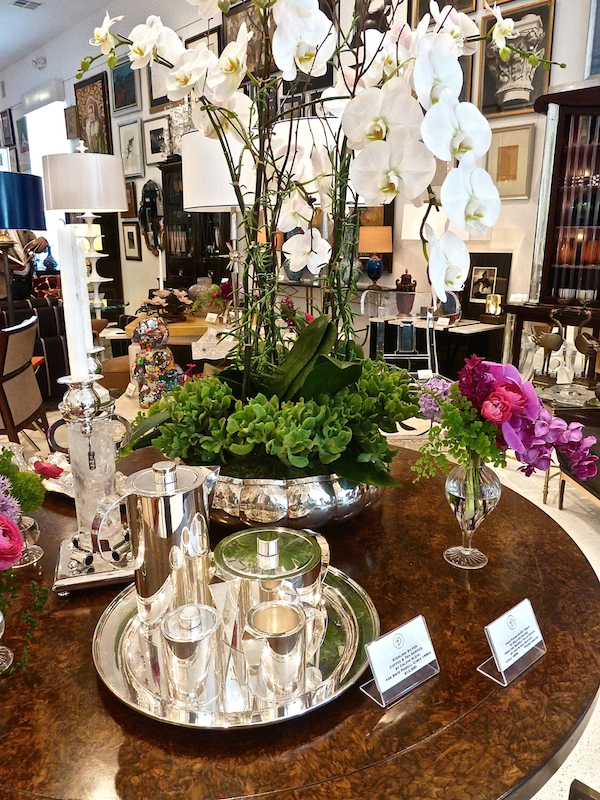 Patrick's unerring eye brings pieces into the shop for every spot in your home. The Dragonette Private Label Collection includes quite a few chic lucite pieces. The Nile Chair is a sexy fusion of the mid-century look of the tubular leather with the clear modern architectonic lines.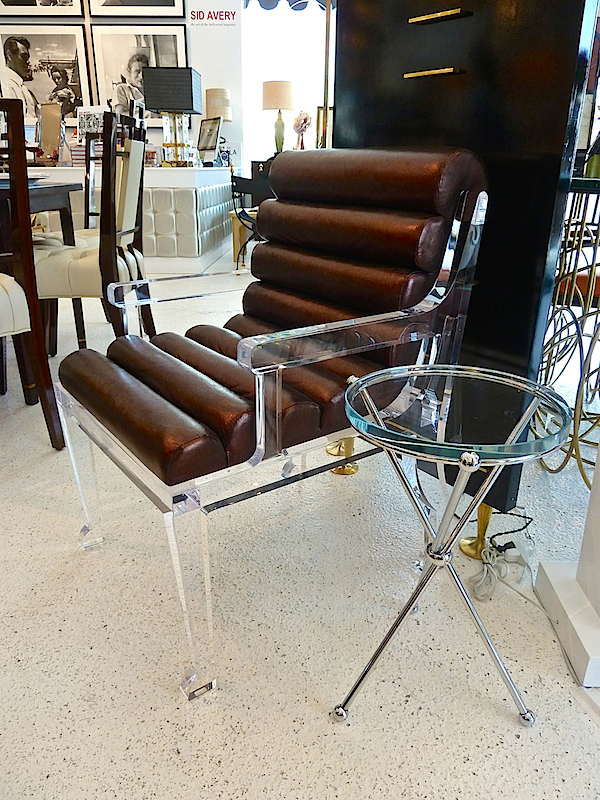 The useful Madison side table in a variety of metals with a selection of tops, as above and below.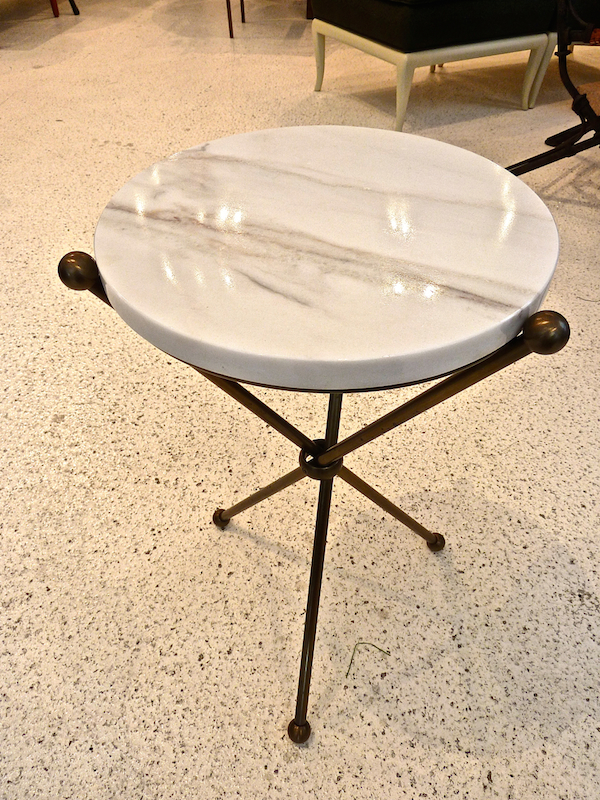 The Santorini chair takes the concept of a modern classic and infuses it with a timeless allusion to an ancient form.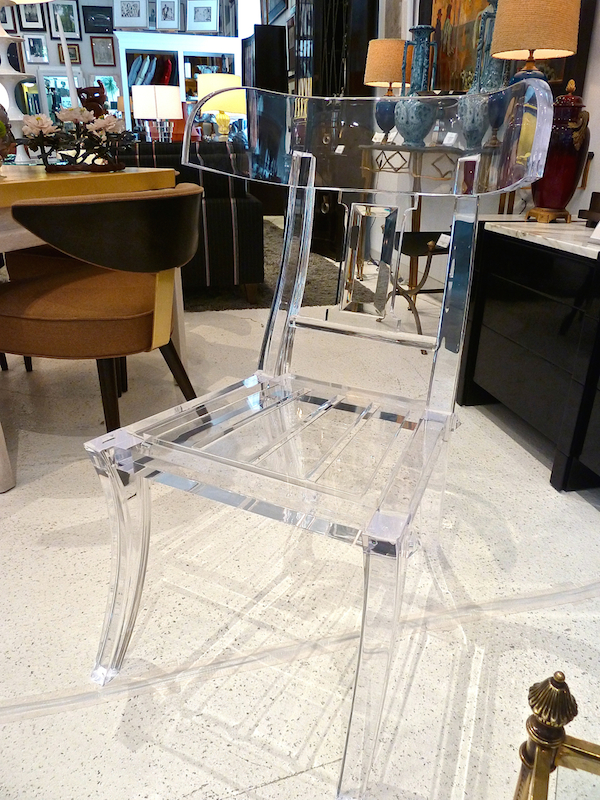 And I love the chic versatility of the "Social Climber" lucite step stool.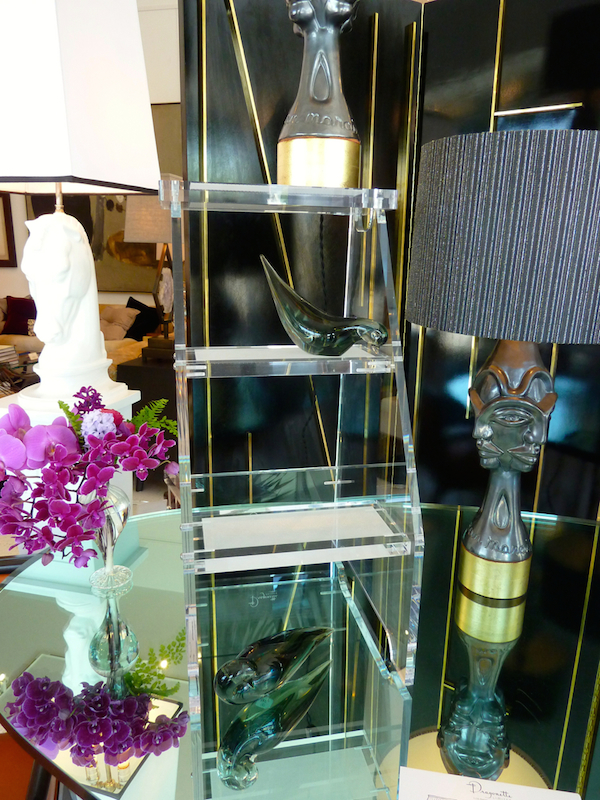 Small go anywhere seating is covered by the Lexington bench, available in a choice of finishes and of course fabrics.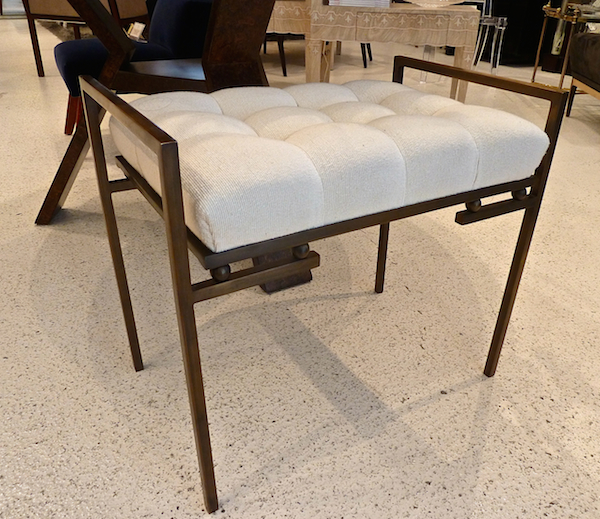 The Loretta chair is the perfect size for vanity, dressing table or even fireside – think ebony or gilt for a glamorous addition.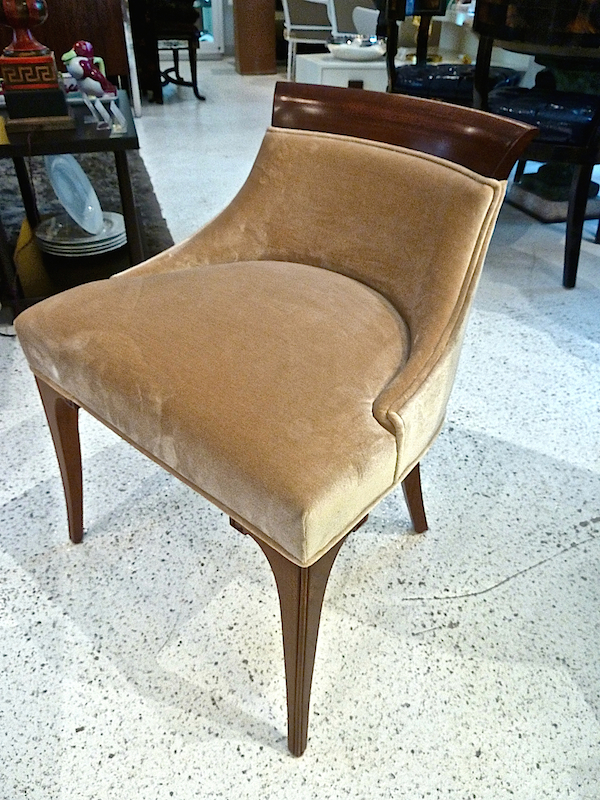 Lighting includes the Pedra series with its geode glam,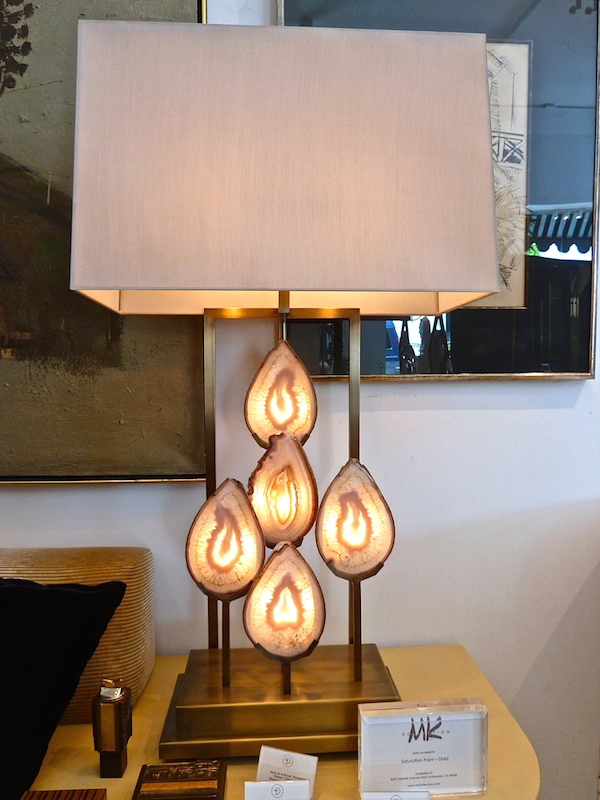 in a variety of iterations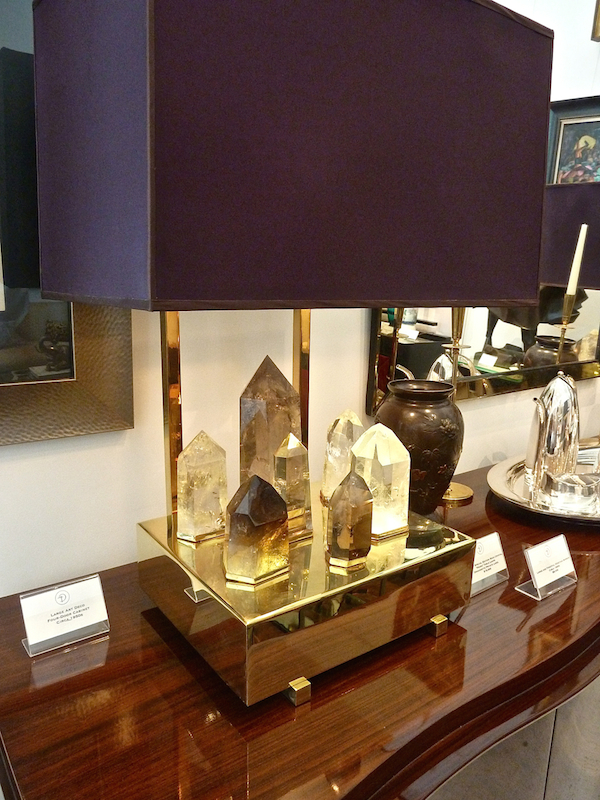 including this special edition encased in brass.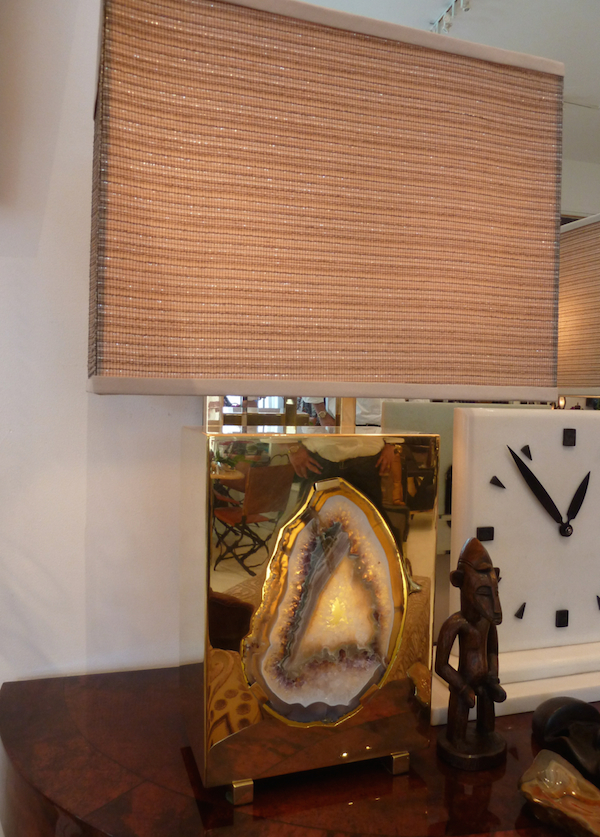 The fabulous Dragonette Diego lamps are of course inspired by the Swiss sculptor.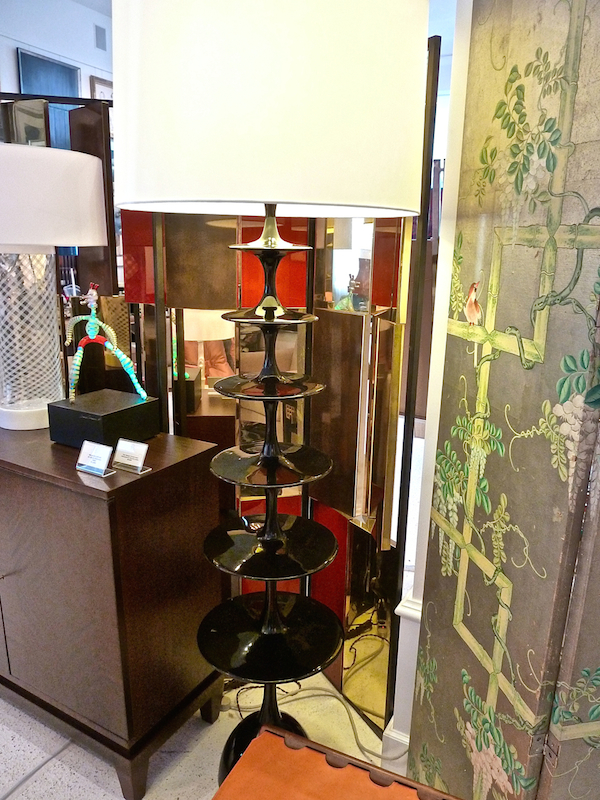 There is a table version, floor lamp as above or a standing version with built in table, perfect for – yes, a martini!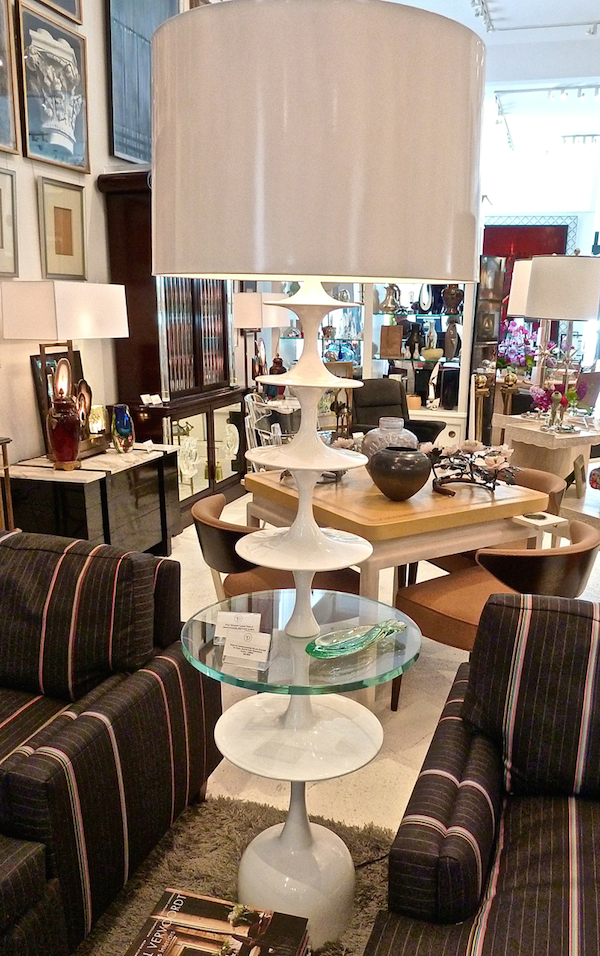 The front of the store is admittedly rather tortuous for me. An incredible selection of mostly vintage couture costume jewelry includes many runway pieces like this poured glass and pearl necklace from Chanel.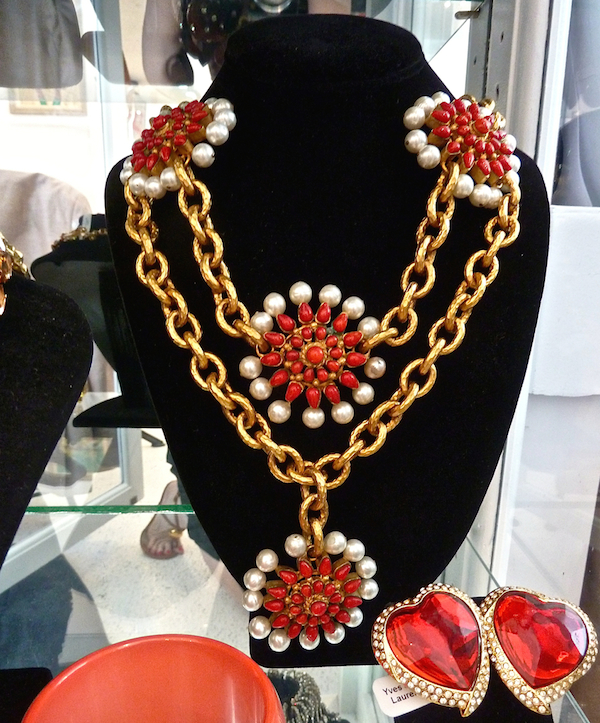 These Lawrence Vrba mother of pearl, rhinestone and faux jade and coral earrings were calling my name.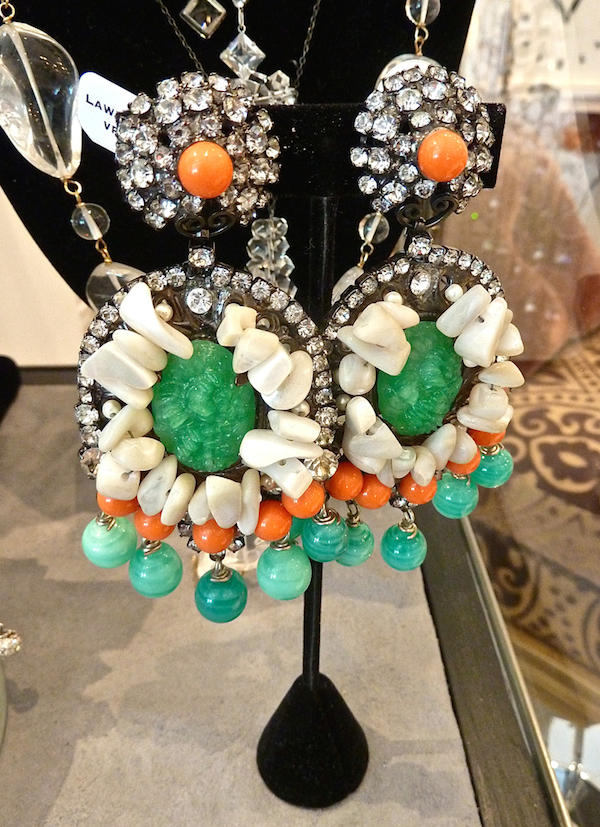 For those in the know, YSL costume is highly collectible and this stunning necklace (on top) by Robert Goosens for the house features his signature gold caging and the YSL gold flower.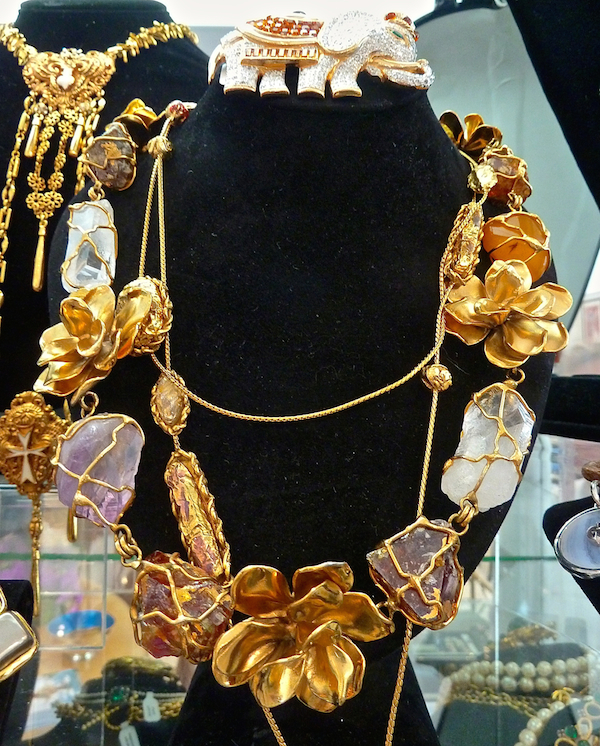 This Iradj Moini citrine necklace is just my color but I'm afraid wasn't in the impulse buy price category.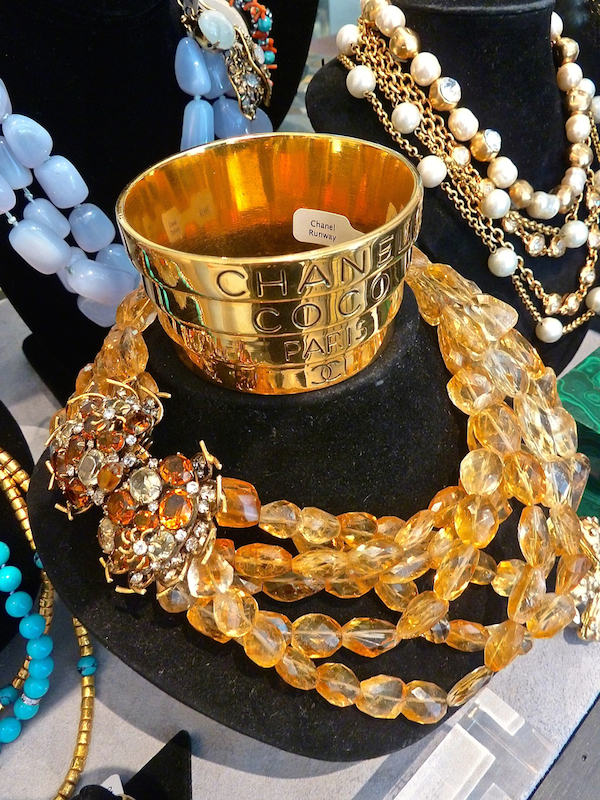 And it's a good thing this fabulous Vera Wang bib is not my colors because it looks fantastic on.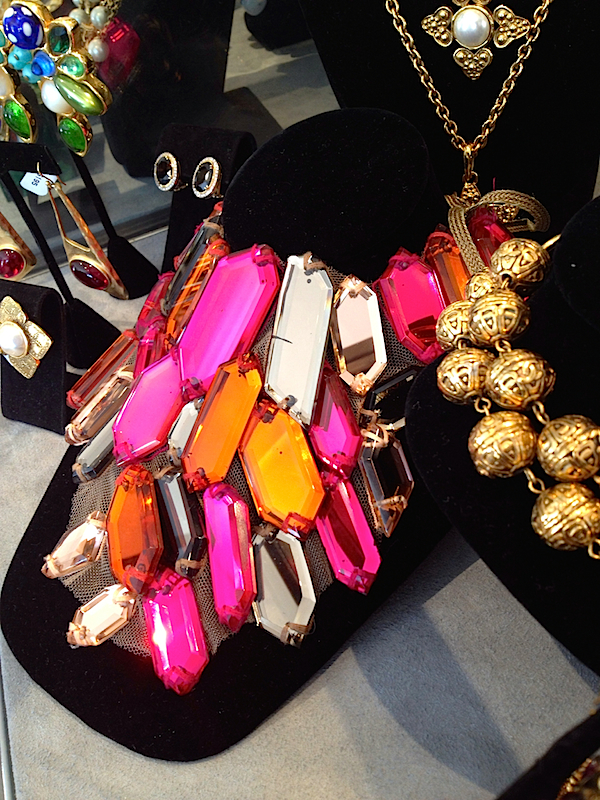 And as if there wasn't enough temptation already, Patrick has even customized foil covered chocolates – and I can unfortunately attest that they are the perfect afternoon treat after an exhausting day at Legends!