While I am still catching up with all the recent design events this spring, the Kips Bay Showhouse is one I know is high on readers' lists. I was hoping to get through more of the rooms for you today, but with a college graduation this weekend, I'm afraid work took a back seat. On the first floor, Andrew Suvalsky's foyer and powder room packed a bold and colorful punch.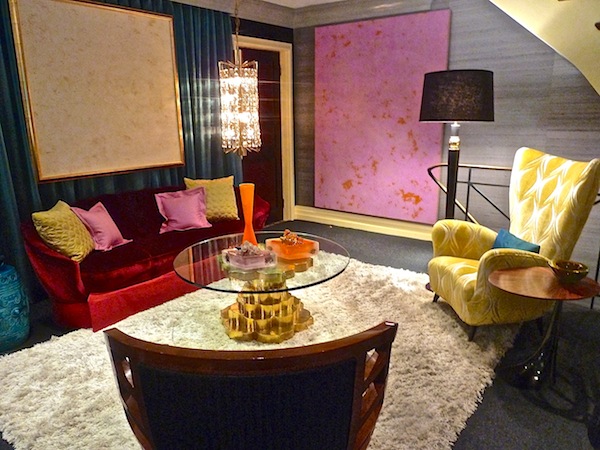 With a Mad Men meets Vegas vibe, his playful and upbeat room featured an eye popping mix of art, finishes and color. The trend toward Moorish elements was boldly expressed in this glamorous gold based table.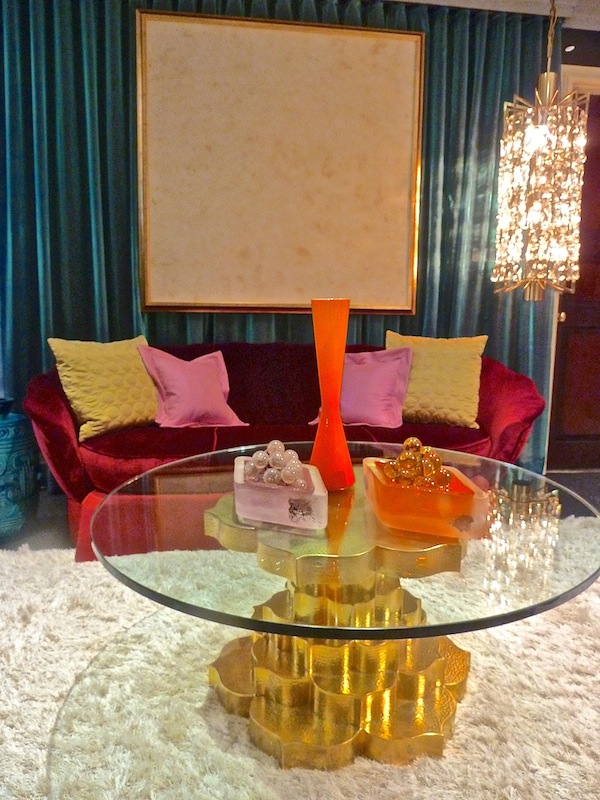 I particularly liked the custom lacquer chests that Andy designed for his room.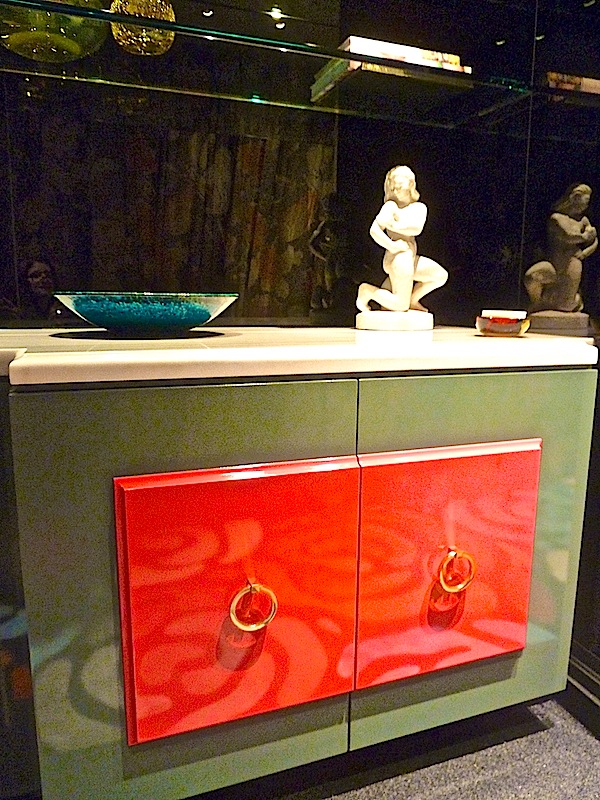 A pair of white and turquoise ones each featured Adrien Broom's fantastical photographs above.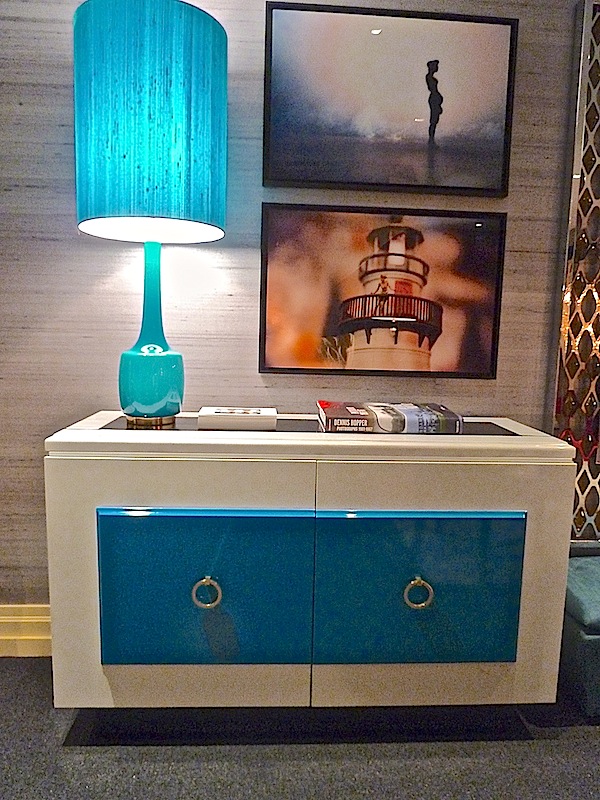 The turquoise continued into the powder room where lacquered doors and walls set the tone for more glam. The scale of the oversized mirror was pitch perfect, echoing the pattern of the geometry in the rug.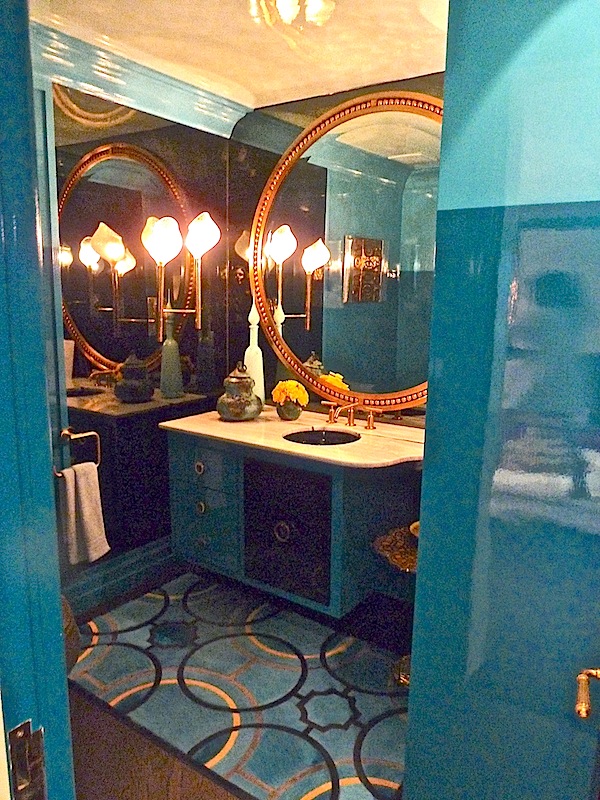 The kitchen occupied an interior space between two designer rooms on the first floor. Rather than design a predictable white kitchen, Christopher Peacock, creating his fourth Kips Bay installation, was inspired by the arts and crafts movement. His updated version used quarter sawn oak stained a dark black brown, embellished with his stylish new hardware in polished nickel.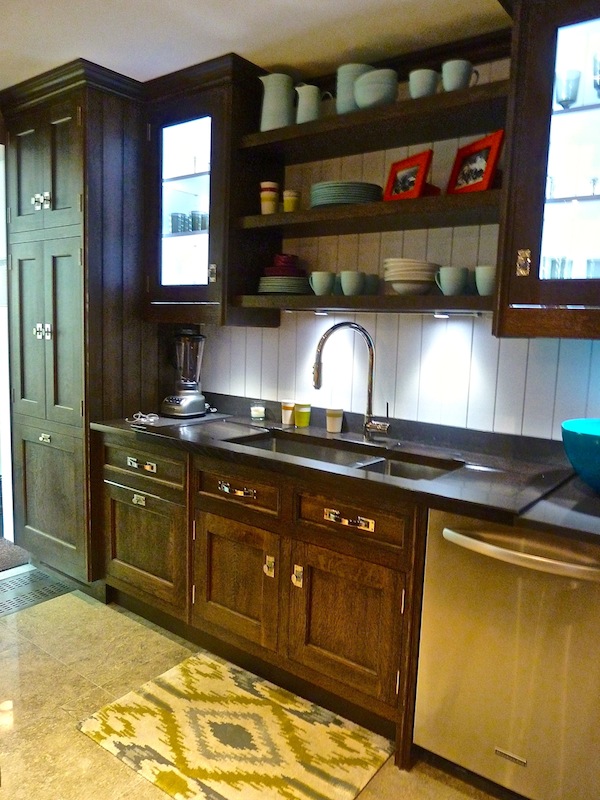 Glimpses of Edelman turquoise leather added a modern colorful touch (sorry for the focus).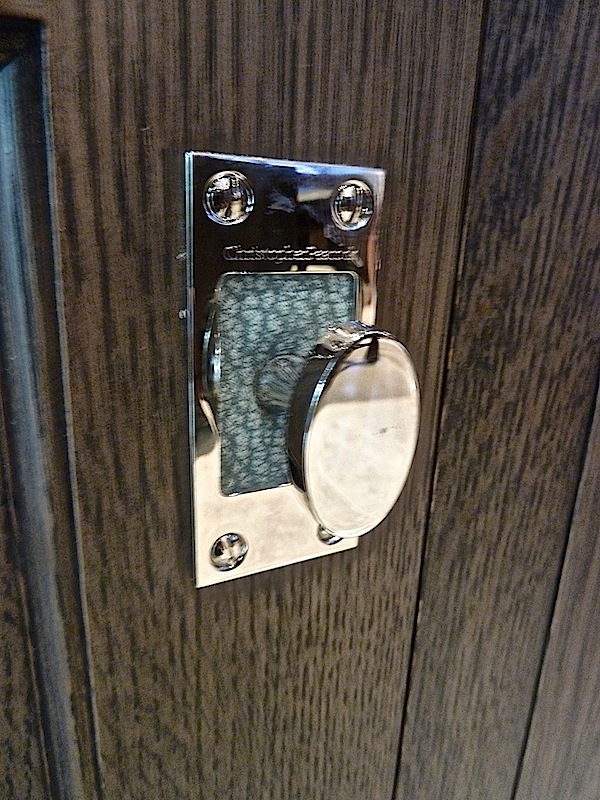 I loved the wood counter with built in drain board. Its rich grain and coloration looked great in contrast to both the wide beadboard backspash and the nickel faucet.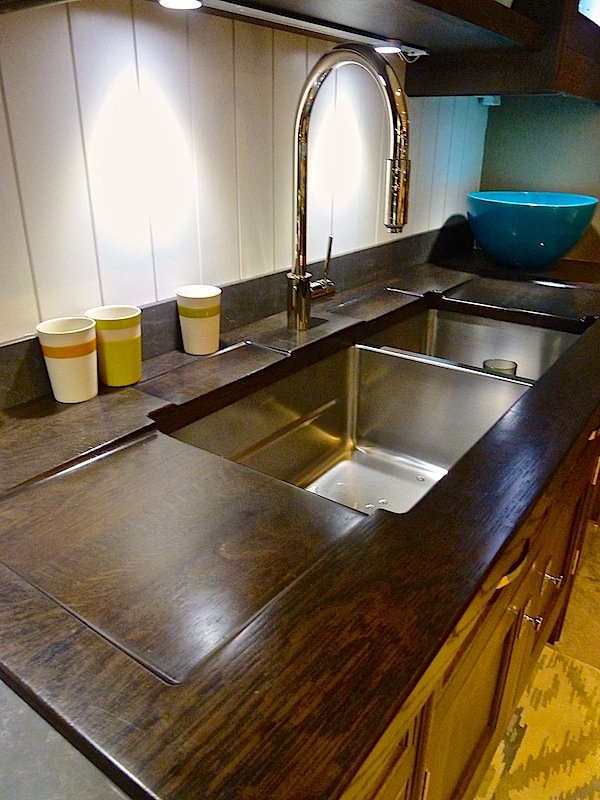 This year, Kitchen Aid is the official appliance sponsor and partnered with House Beautiful to host a series of culinary events in the kitchen. Last week Jacques Torres and  and Katie Rosenhouse offered sessions in the space and this Wednesday, Alex Hitz will be featured. Each event begins at 2 p.m. and is open to anyone who has purchased a general admission ticket to the show house.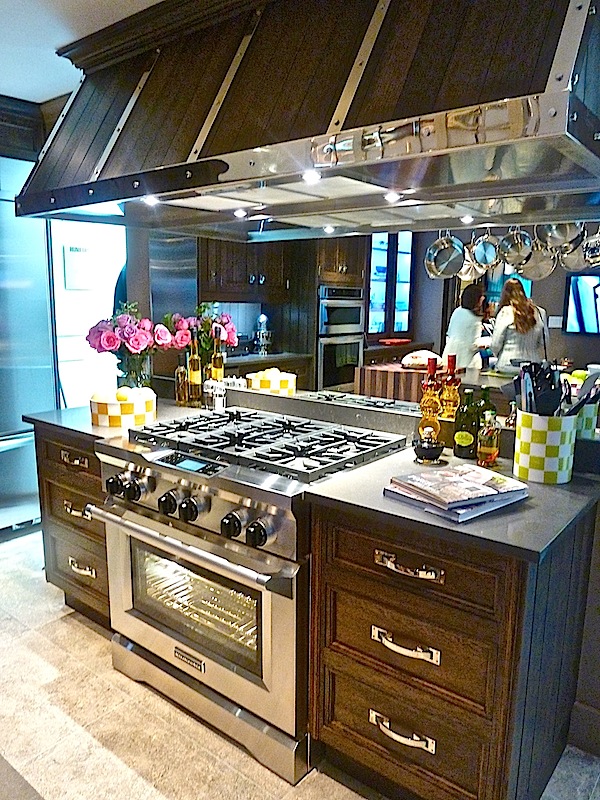 We'll be covering more of the Kips Bay Showhouse rooms soon!