This weekend welcomes the T Magazine fall design issue. While, as always, there are a number of enticing pieces, from the latest incarnation of Stephen Sill's chic Manhattan penthouse (written by the ever astute and entertaining David Netto)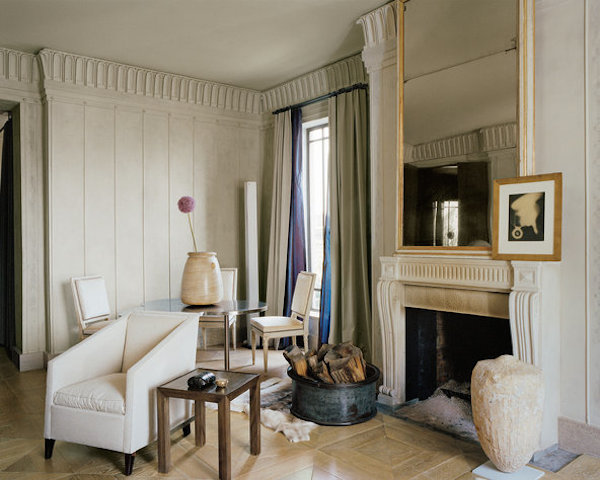 to the oh-so-charming Bloomsbury home of designer Ben Pentreath,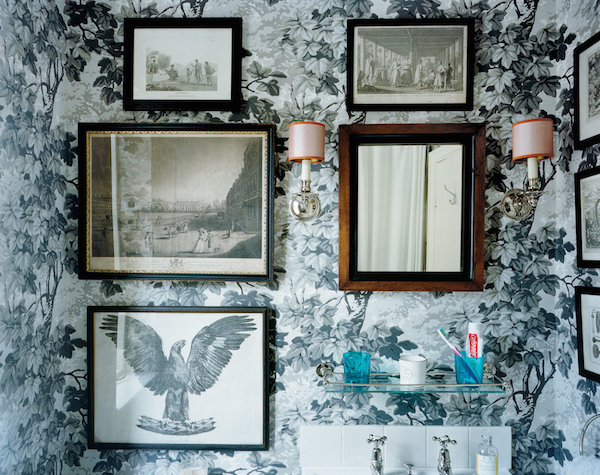 one small inclusion in particular caught my attention – Peter Mendelsund's 90 Versions of Yes. Shown are the "Handwritten attempts made by the book-cover designer and author for the 2013 Vintage Books edition of "Ulysses" by James Joyce."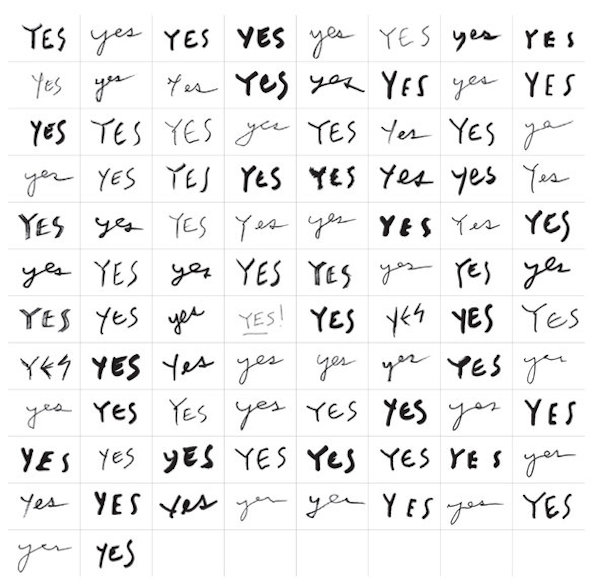 The final cover below.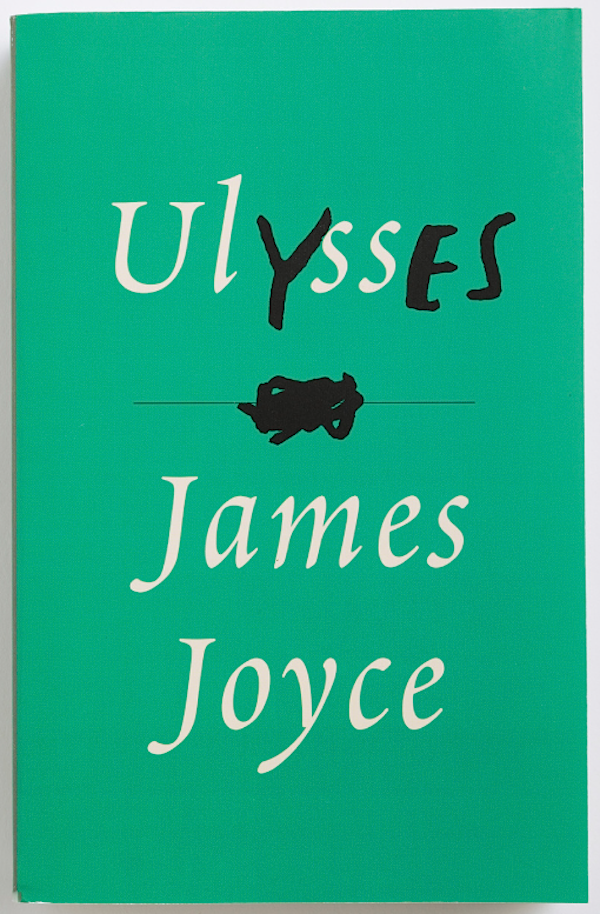 That is essentially the entire extent of the piece, but as someone who spent close to two decades art directing book jackets and covers, it made me curious to read more about Mr. Mendelsund, currently Associate Art Director at Knopf, who was not yet on the scene when I was commissioning art and design but whose designs I have admired over the last decade or so. A "recovering classical pianist," Mendelsund is a self taught graphic designer, unusual in and of itself, but his talent was immediately apparent. John Gall, Mendelsund's former boss at Vintage and Anchor Books, recognized it right away, "He combines very strong, very smart conceptual thinking with beautiful, risk-taking execution." And it's his thoughtful process that has yielded such striking designs as the cover for The Girl With the Dragon Tattoo, which Sonny Mehta, the chairman and editor in chief of the Knopf Doubleday Publishing Group, attributes to helping make the novel such an enormous bestseller.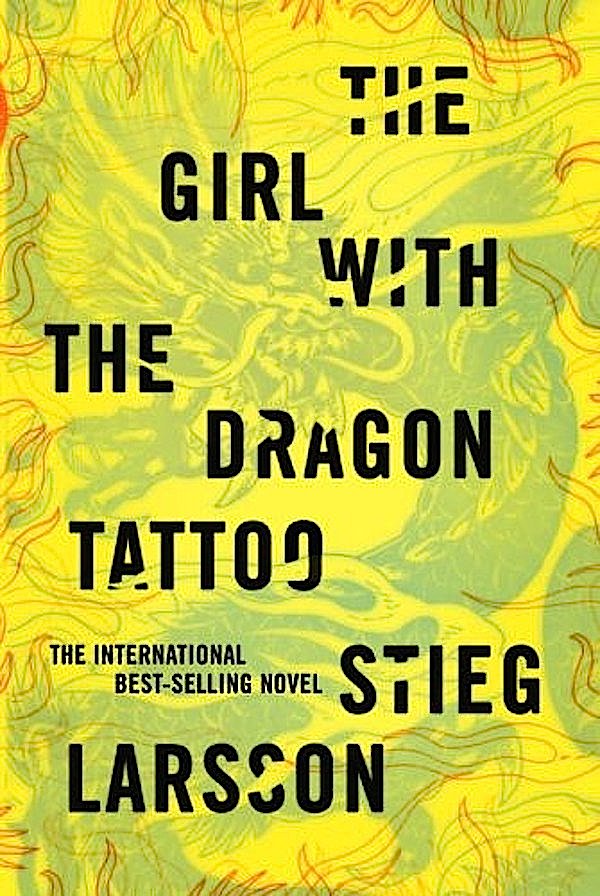 The art of translating the written word to a visual image is a tricky one. Book jackets are the most important marketing tool a book has and yet the best are those which are successful on an intellectual as well as commercial level, transforming the essence of the volume into a visual design that resonates with as many as possible. For the repackaging of the trade paperback (larger format) versions of the Schocken/Pantheon Kafka library, Mendelsund used a typeface based on Kafka'a own handwriting and the graphic of the eye. He explains "book covers are, after all, faces, both literally and figuratively, of the books they wrap. I find eyes, taken in the singular, create intimacy, and in the plural instill paranoia. This seemed a good combo for Kafka, who is so very adept at the portrayal of the individual, as well as the portrayal of the persecution of the individual."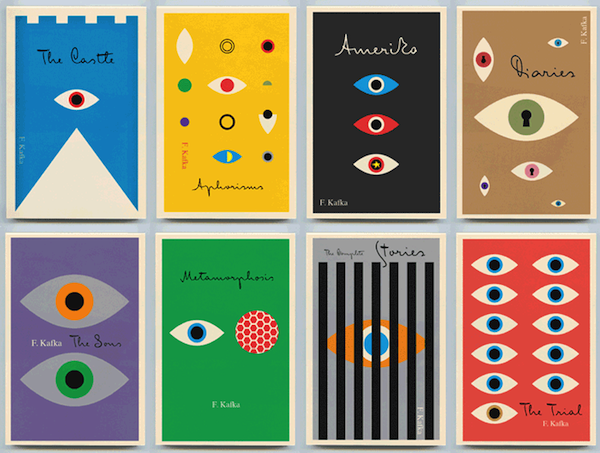 It is this melding of words and pictures that Mendelsund has mastered. And not only can he execute, he can elucidate and does so in his book What We See When We Read, published last month to rave reviews. Concurrently he also published Cover, a collection of his work including insight into his creative process, rejected and unpublished jacket sketches as well as ephemera and text from writers for whom he has designed. Both made it into my cart.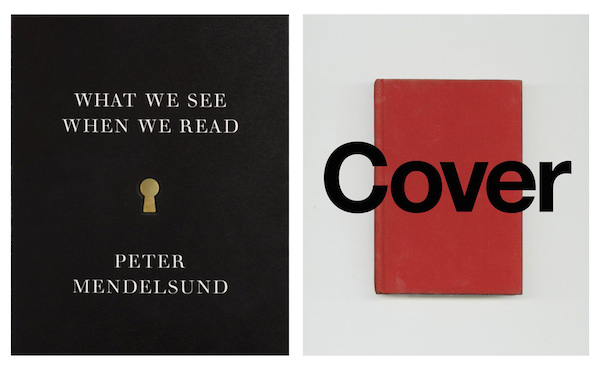 Next time you are deciding what to read, judging a book by its cover may not be such a bad thing, especially if it's designed by Peter Mendelsund.