Jenny Packham's beautiful new collection is princess pretty – literally and figuratively. With elegant slim shapes and flowing silks and chiffon with sparkle aplenty, there were quite a few dresses that looked like they were made especially for holiday celebrations at the palace. Plenty of time for Kate to get back in shape after a summer delivery!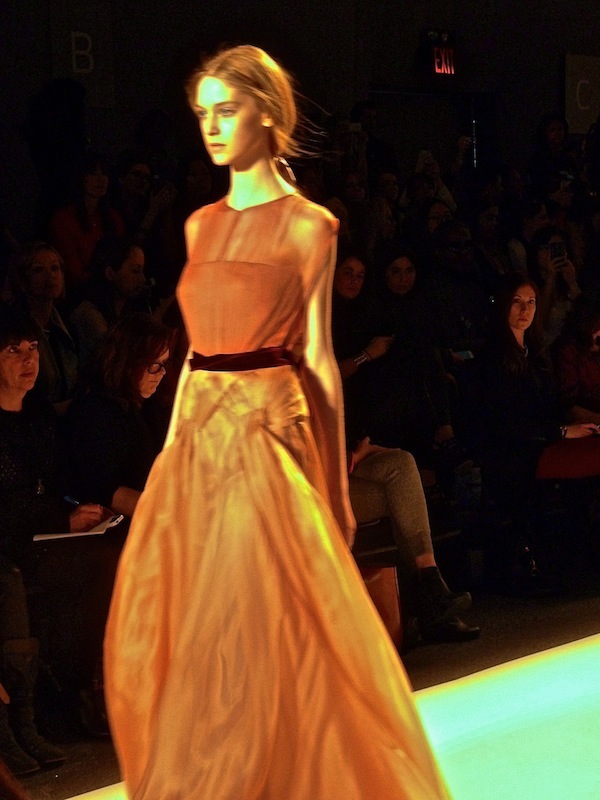 Starting off strong with this lovely flowing peach confection (sorry for the blur – I seemed to have lost my camera mojo for this show), Packham's fall collection took its inspiration from the intellectual salons of 17th century Paris. Here exquisitely dressed women gathered in splendid surroundings to discuss the culture of the day – art, literature and philosophy. Inspired by their clothes no doubt! But I of course like the idea that the women of the salonnieres were admired for both brains and beauty. Freedom of sartorial expression is certainly part of creative communication!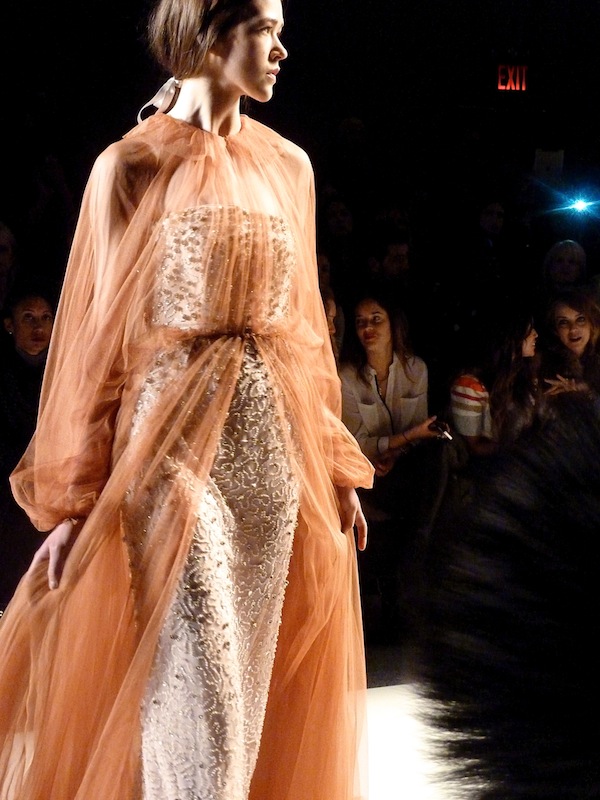 There were also a few day looks, more tailored yet elegant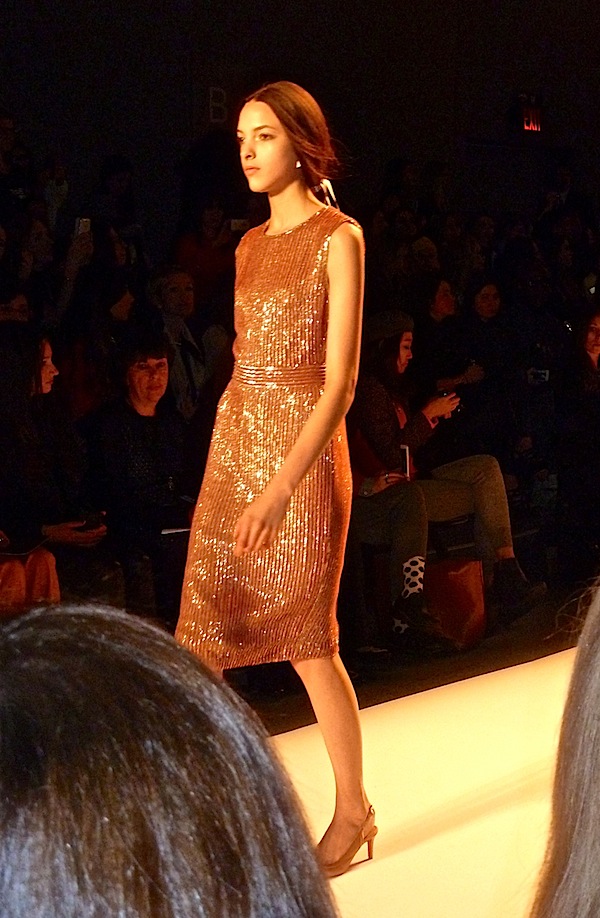 and oft tastefully embellished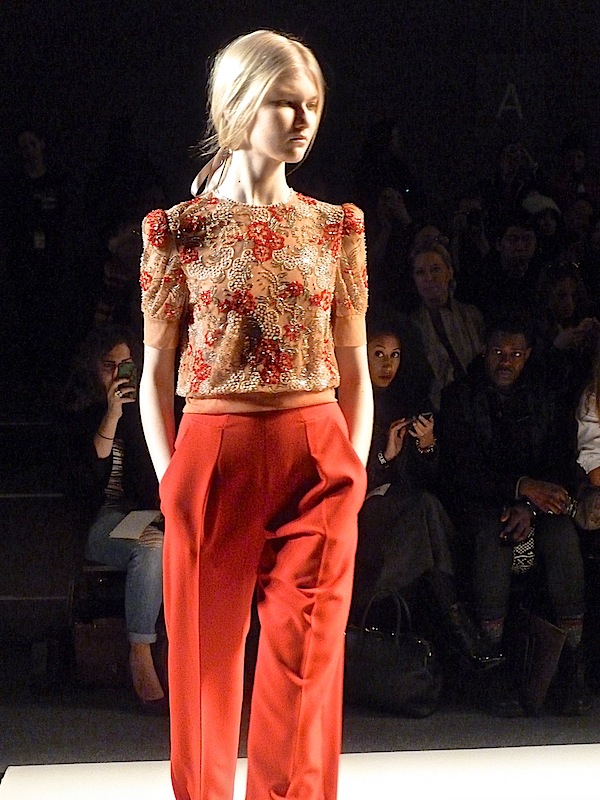 with a few nice knits thrown in perfect for the winter weather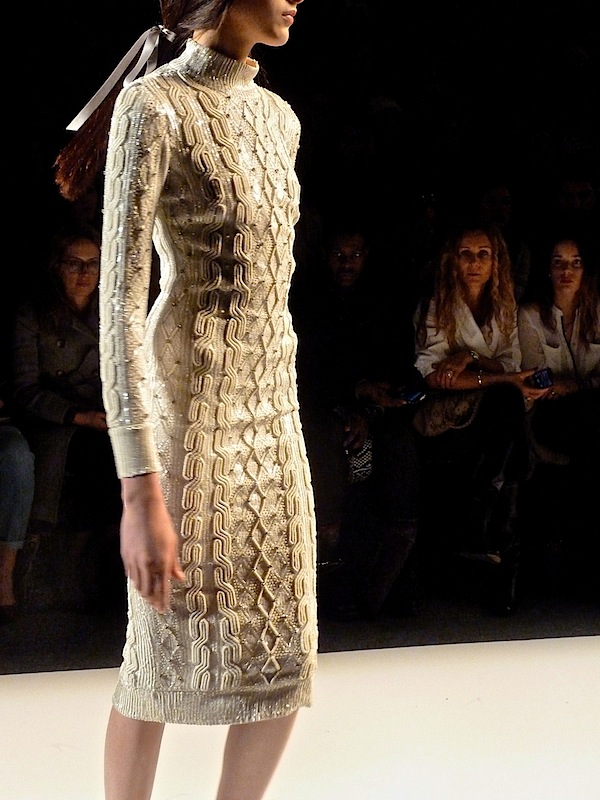 But the stars of the show were most definitely the gowns. From trim metallics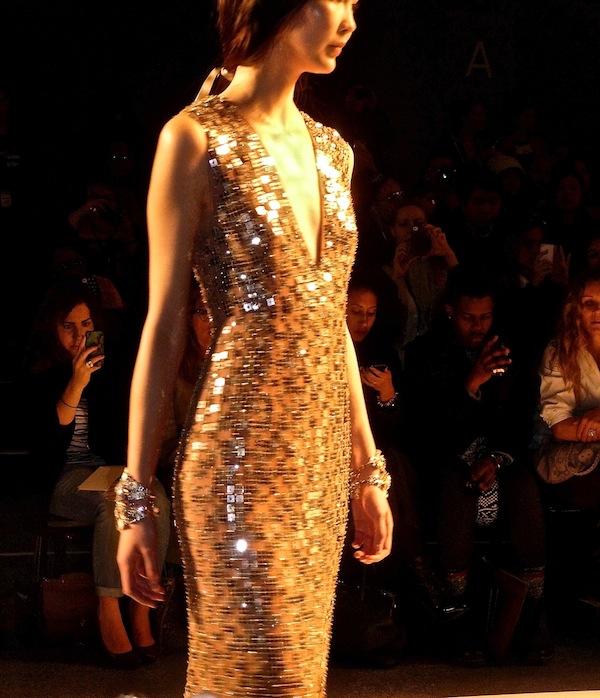 to graceful billowing pleats,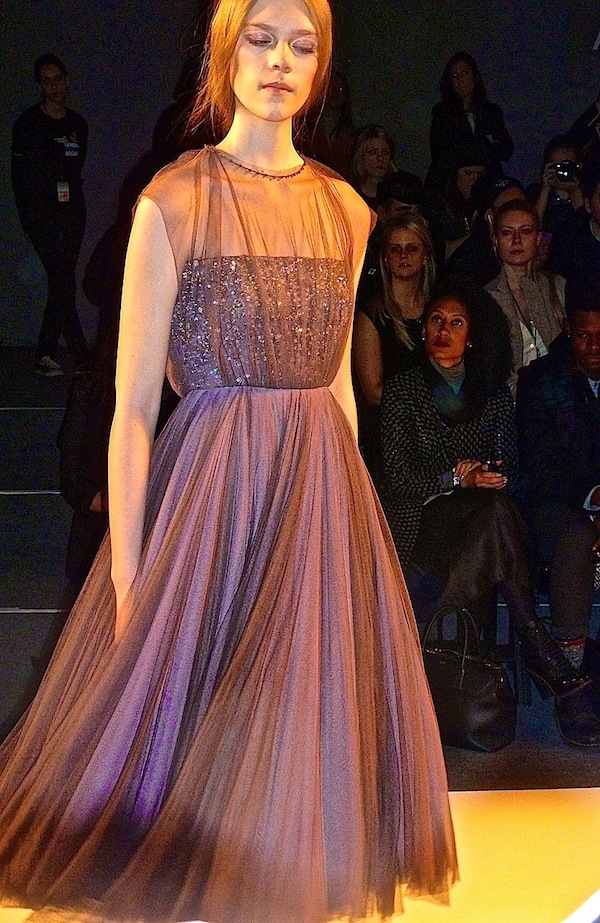 it was a fest of femininity. The requisite black was offered in several winning options: beaded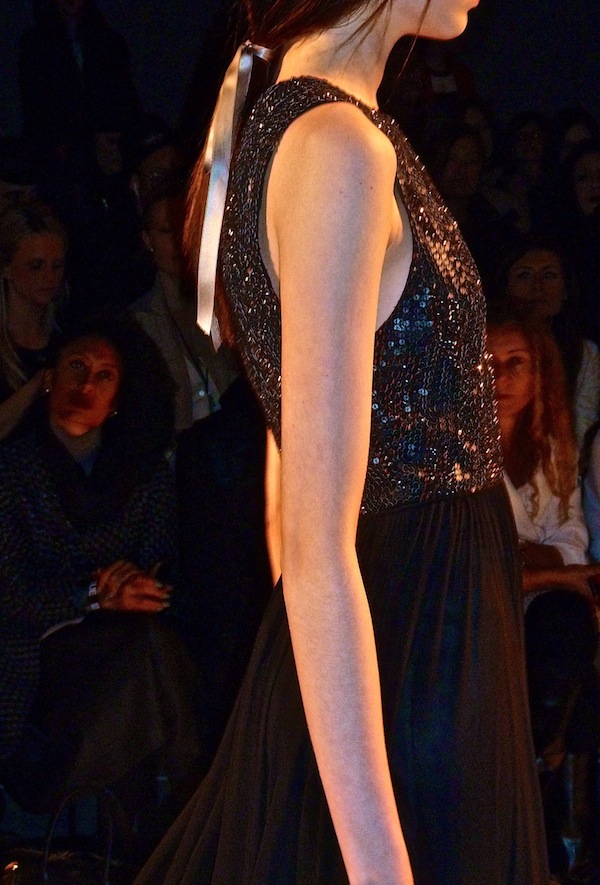 layers of romantic chiffon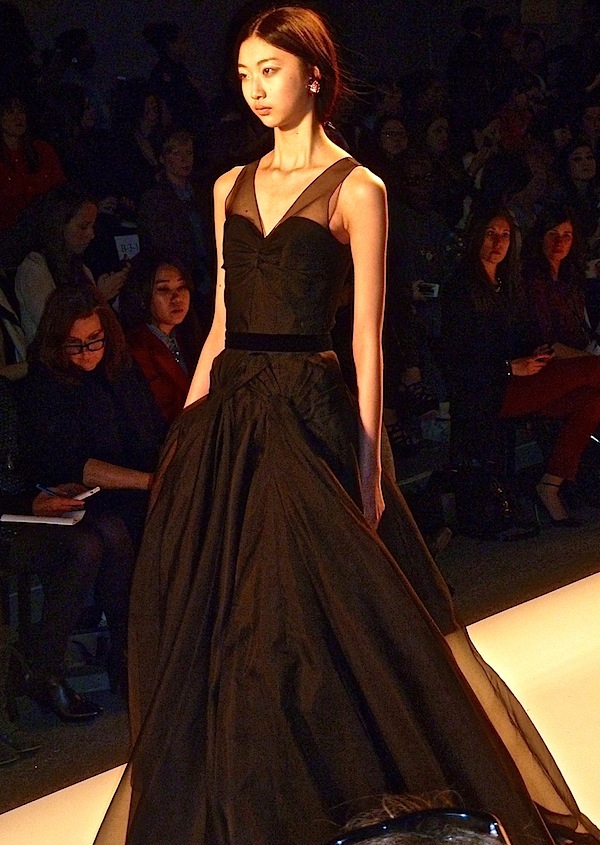 and a memorable modern classic – beaded bustier and pants – a great updated look that combines comfort with chic.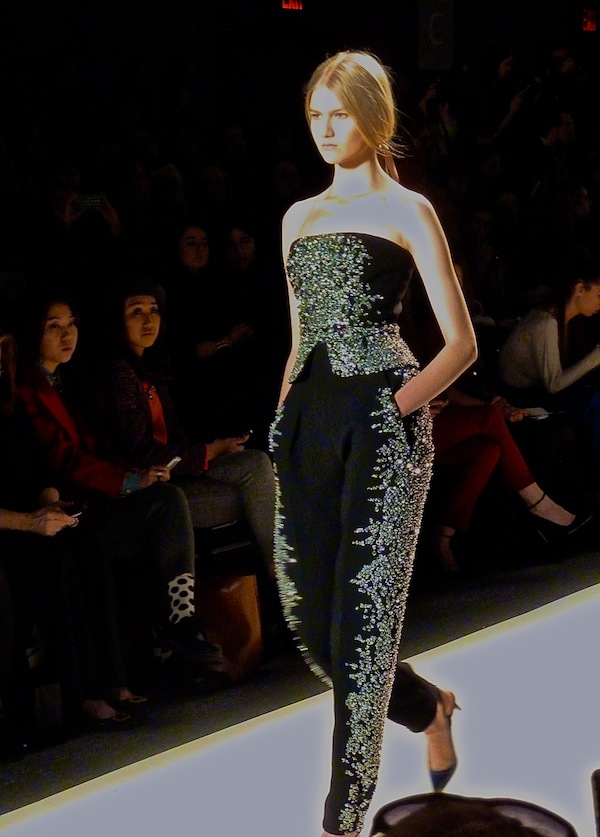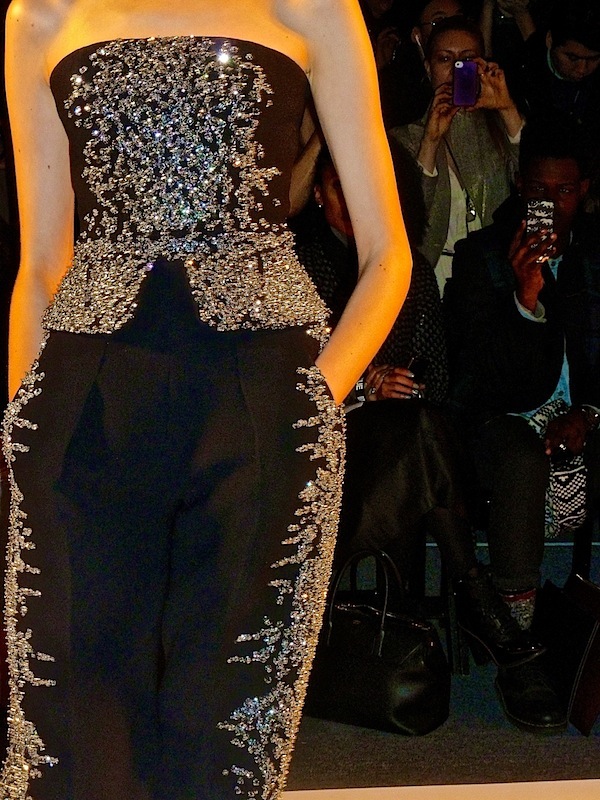 There were saturated jewel tones reflecting the richness of the salons. Midnight blue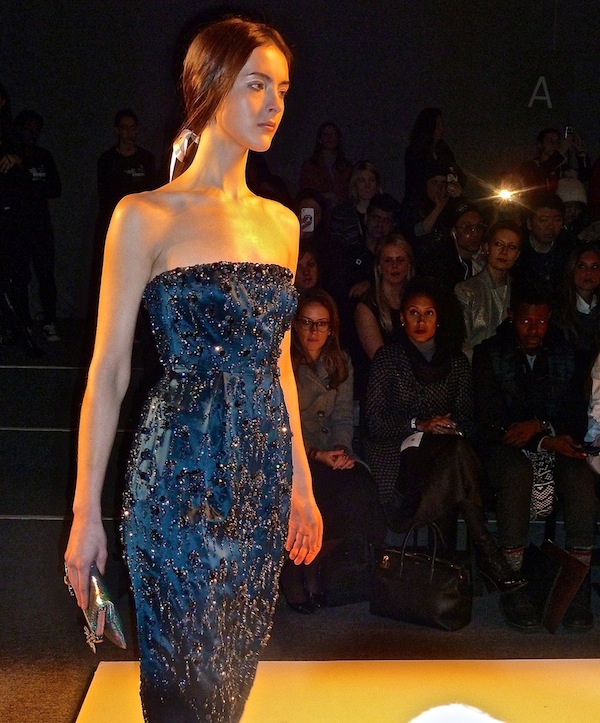 with an abundance of gorgeous scarlet red set the tone.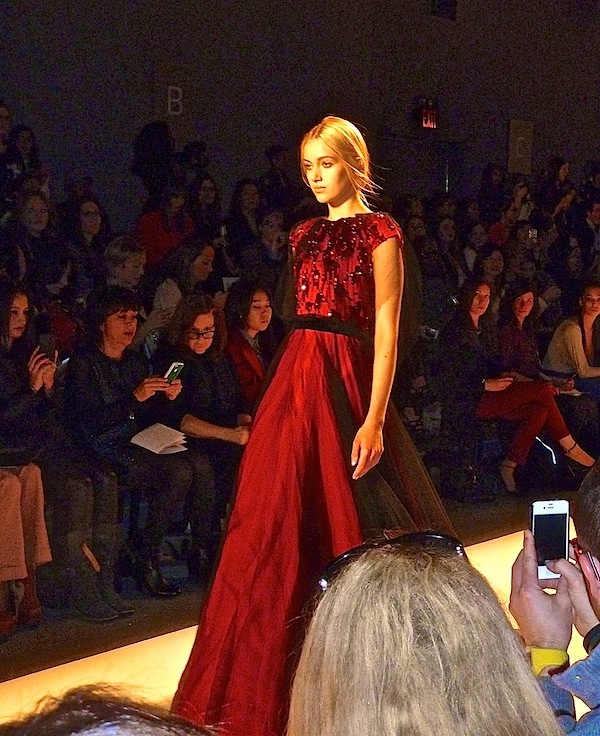 And the final outfit that graced the catwalk was a luxurious pale sequin encrusted aquamarine.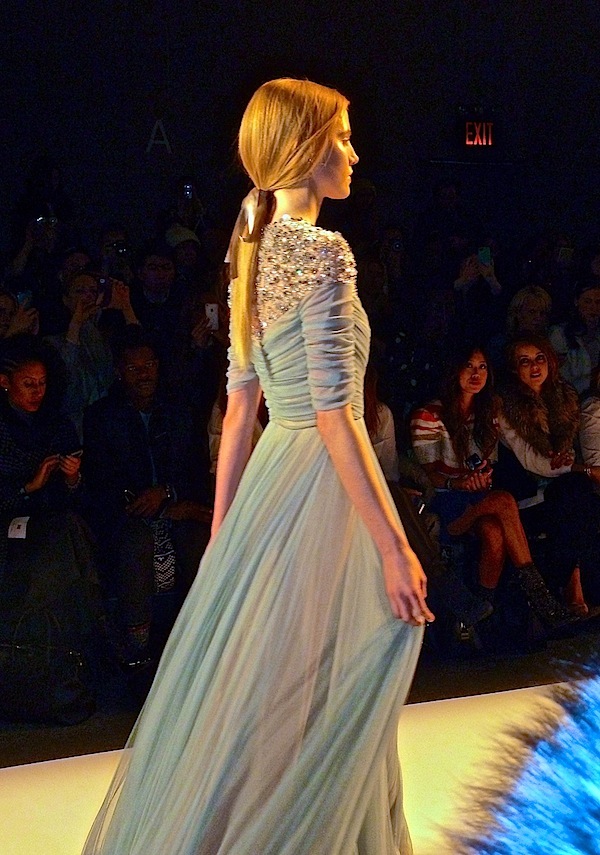 Packham provided a wide selection of glamorous options for those with busy social or red carpet schedules. Elegant yet contemporary, her collection is perfect for the modern woman who wants to look up to date yet timeless.