With a shared love of color, Jamie Drake and House Beautiful are a perfect pairing for Hearst's Designer Visions showhouse. Taking inspiration from the 1920's period of the building, Jamie embraced the deco era, imaging the apartment for the fictional granddaughter of Josephine Baker, the chanteuse who embodied the spirit of the jazz age. The tone is set in the black and white foyer where a fabulous Clarence House paper grounds the space with a graphic energy.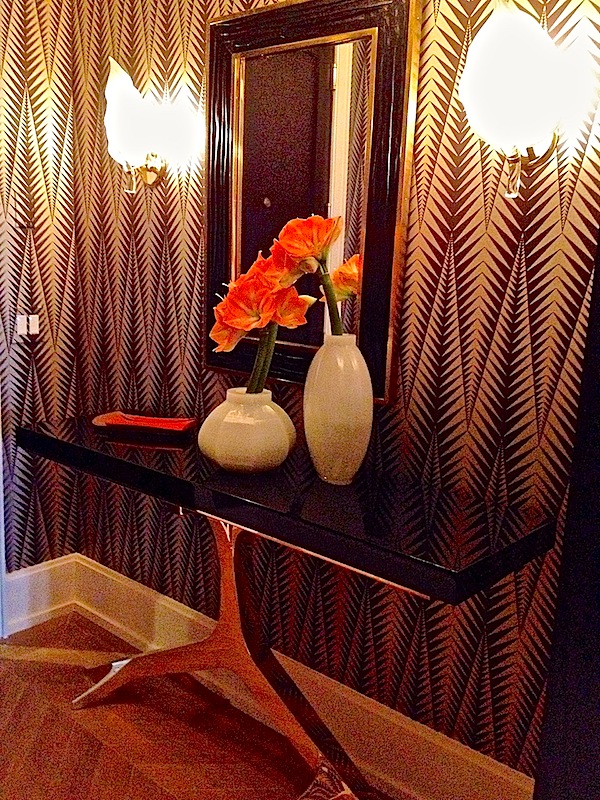 Overlooking the neighboring rooftops, the apartment's view of the many faded brick buildings guided the choice of the salmon color enveloping the living room. Two young designers from Jamie's firm who worked on the project showed how flattering the color is as they toured us through the apartment!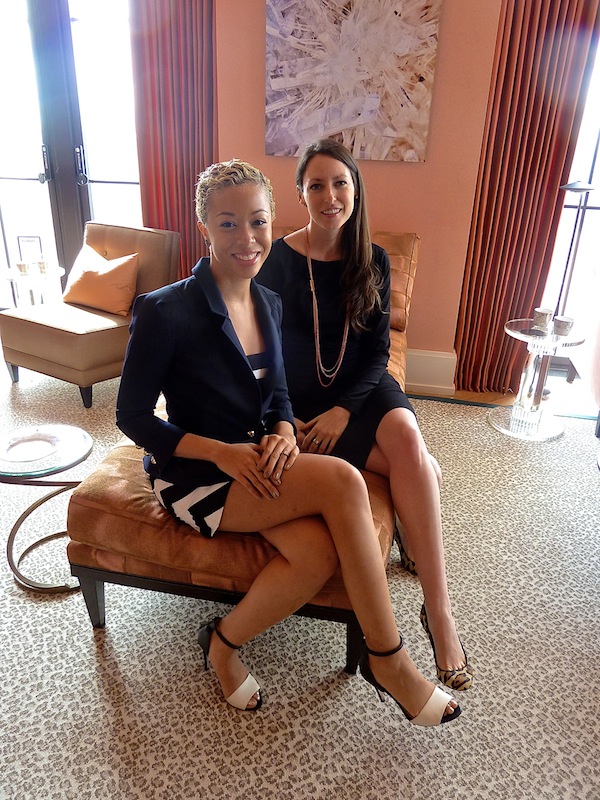 The fashion forward space features many artistic pieces including the fabulous Lipstick Console from Hudson Furniture.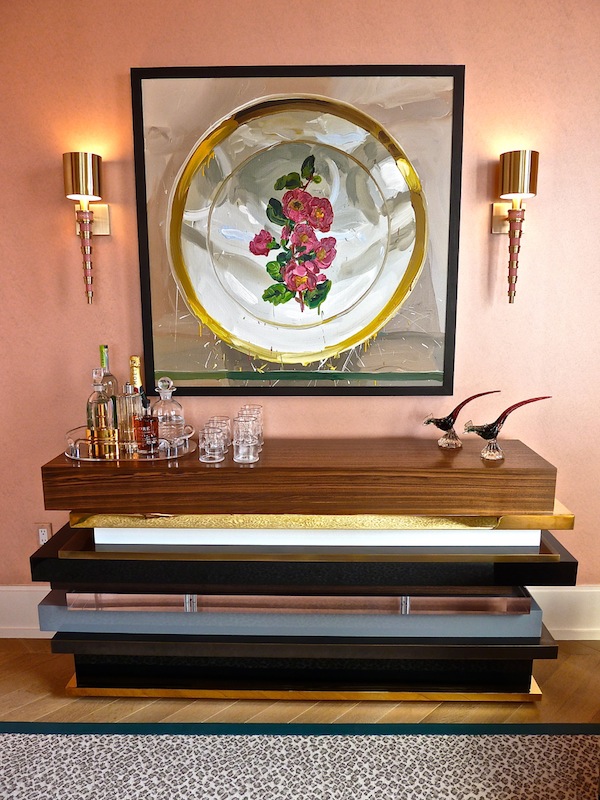 Within the eclectic mix, are French inspired chairs, perhaps as an ode to the fictional apartment owner's Parisian based grandmother. A custom gilded Bon Vivant Chair from Hutton Home, upholstered in Moire Princesse II by Pierre Frey,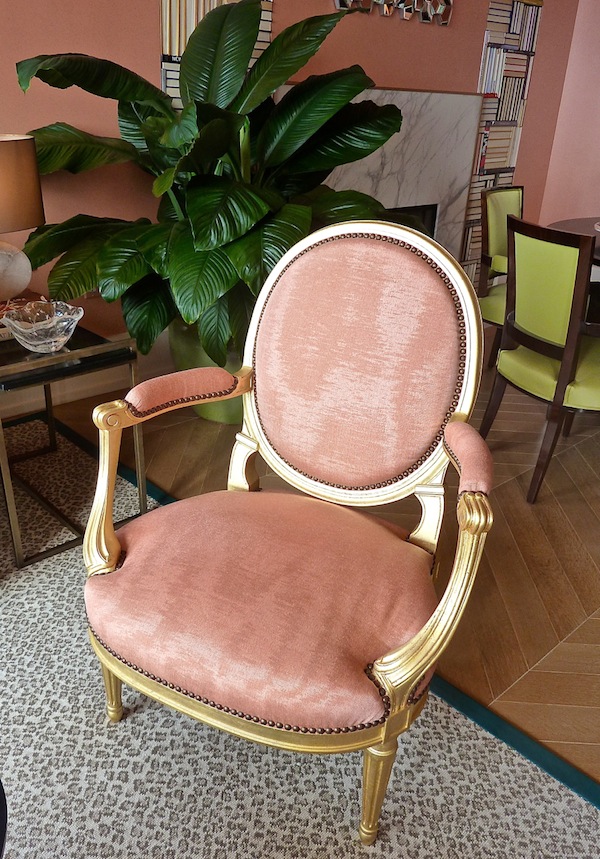 sits near the charming Hutton Home Cupidon round chair upholstered in Pierre Frey's fun Dora. You can see how leopard functions as a great background neutral, supplying understated yet stylish pattern in the Stark Folsom rug.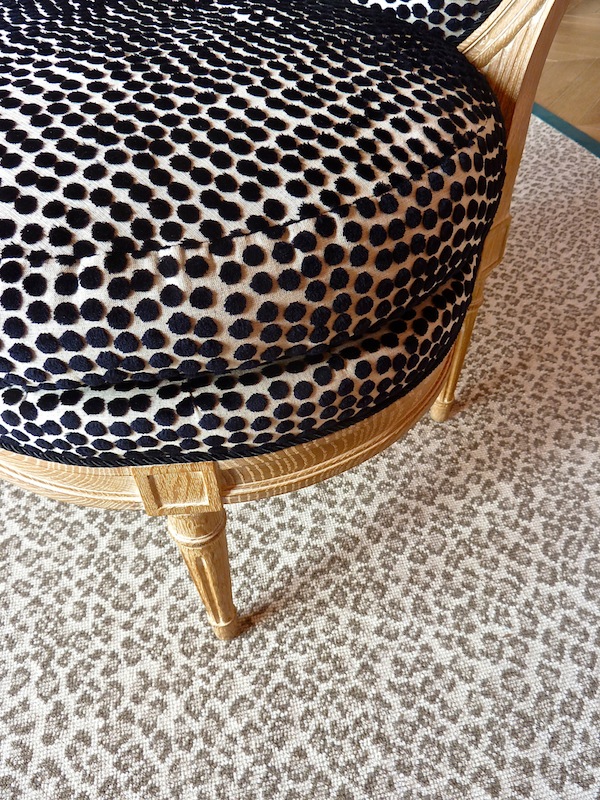 The large open living space is effectively divided into three seating areas, one of which serves as the dining area. I love that Jamie decided to place in front of the fireplace for cozy entertaining. Vintage chairs and contemporary art share the spotlight and the niches on either side of the fireplace are cleverly filled with books almost like an art installation.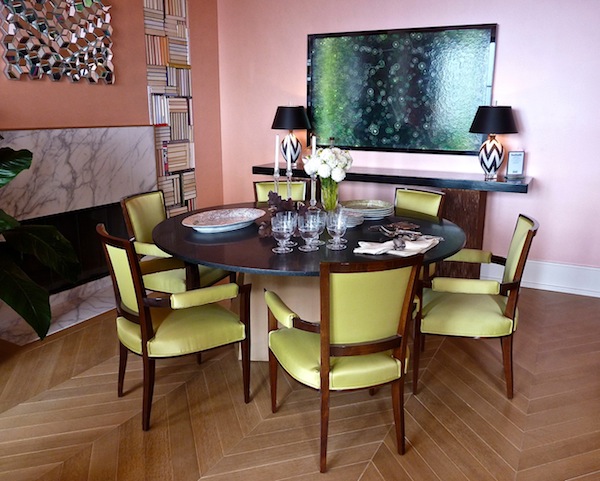 The vintage lamp from Flair next to Edward Ferrell + Lewis Mittman's curvaceous Paramount Sofa created an updated deco moment.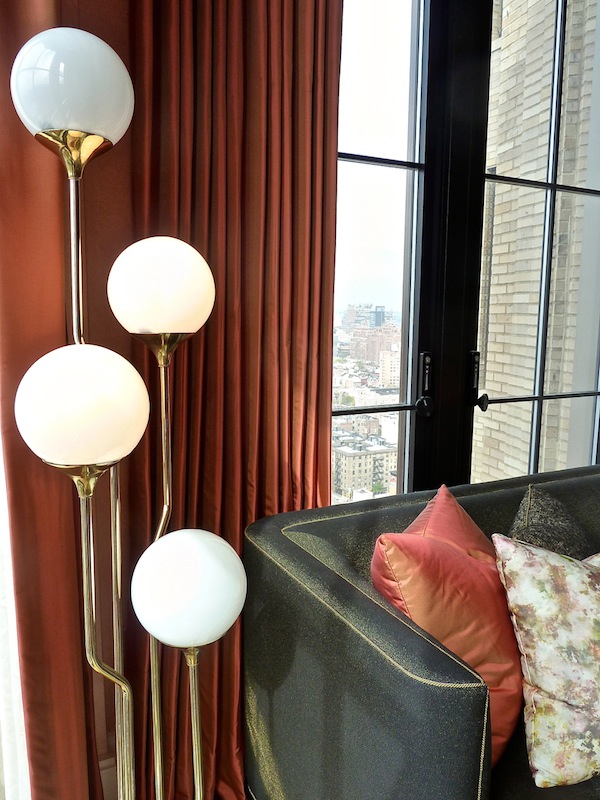 A small corner space was transformed into a media room.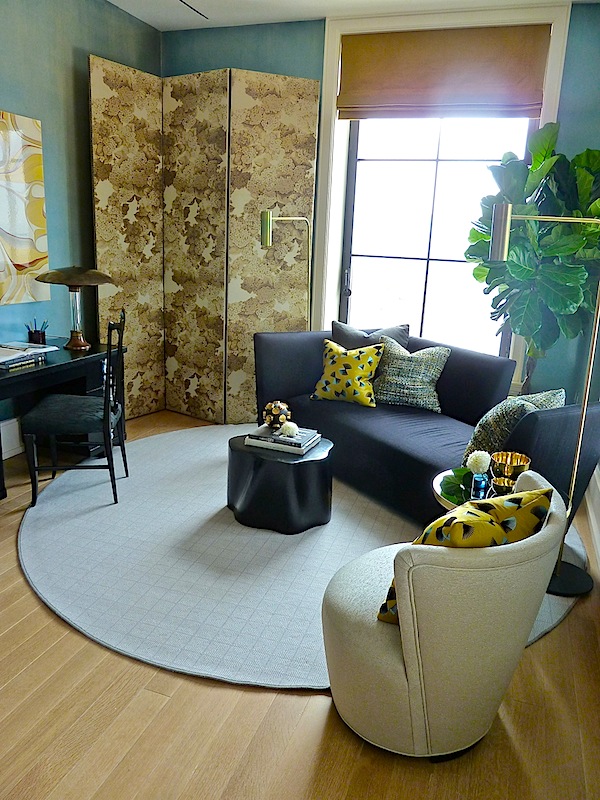 One of the outstanding features in the apartment is the incredible wall treatments. Here they started as Benjamin Moore's Dark Harbor (seen on the door on the right), but after Jonathan Kutzin's Hockney Pool Blue specialty finish, the walls glow with an amazing depth and iridescendence.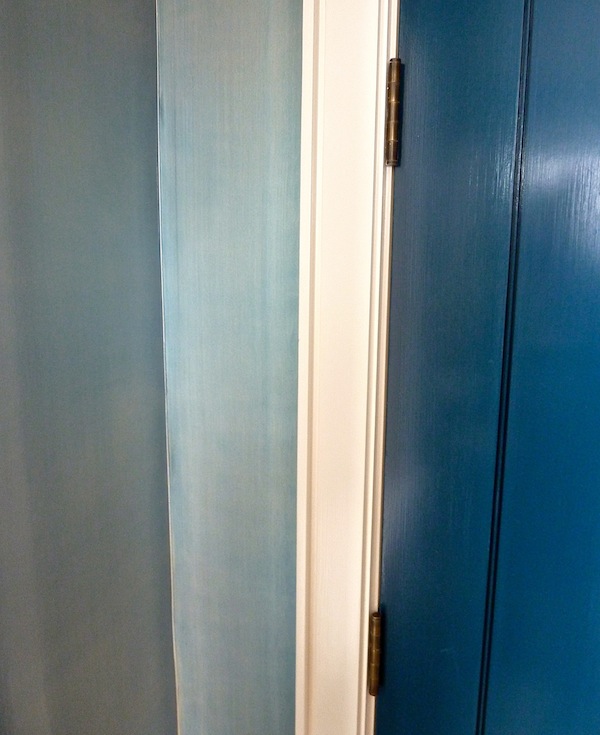 Wonderful accessories, like this Elliptical Lamp from Soane,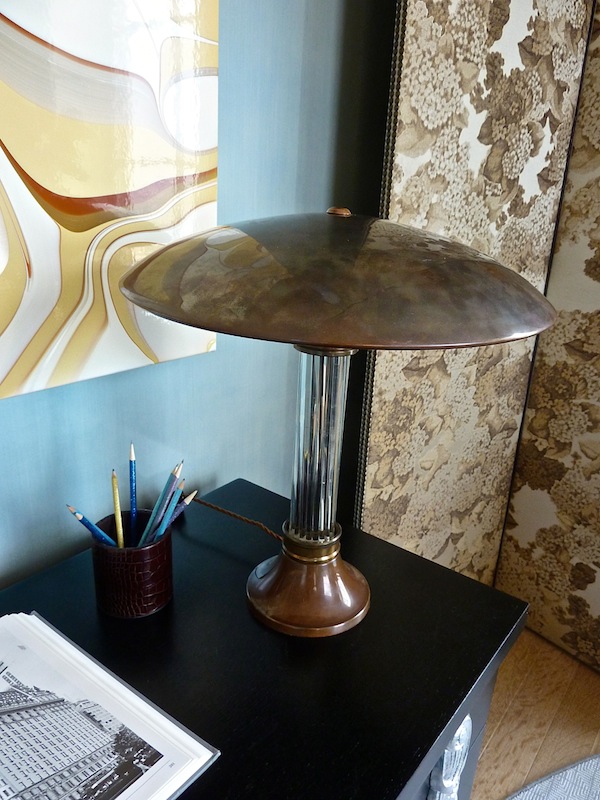 the sculptural black lacquer Root Stool by Robert Kuo and brass and ceramic sculpture from Nest Interiors, help make the space.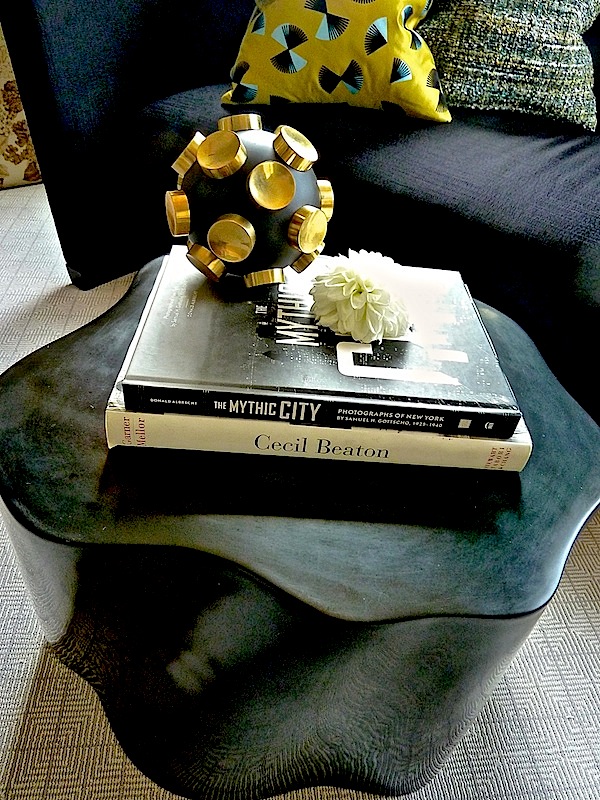 Stop back next time to see the rest of Jamie Drake 's colorful Designer Visions apartment.