It's a busy week in the design world. I spent the day yesterday previewing new tabletop introductions at Forty One Madison, today and tomorrow I'll be reporting live from the D&D building in New York as a sponsored blogger for fall market and then will be doing the same from the enormous venue at High Point.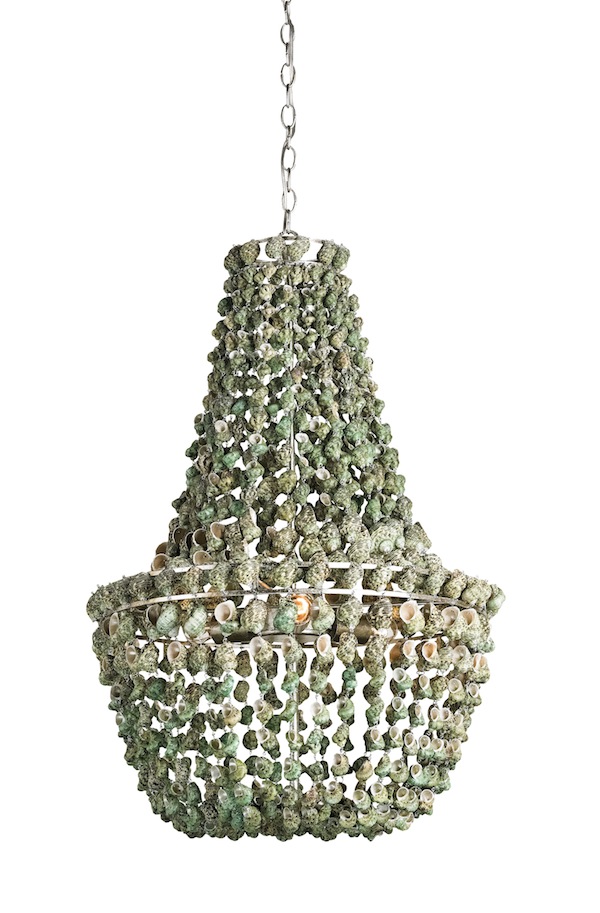 In the meantime, however, I received some exciting news. I was so honored to learn that Currey and Company, the well known manufacturer of distinctive lighting and home furnishing products had named one of its chandeliers after me! I am proud to present Quintessa. Made of wrought iron and shell, it is a new addition to the popular Marjorie Skouras line for Currey that so successfully debuted last year.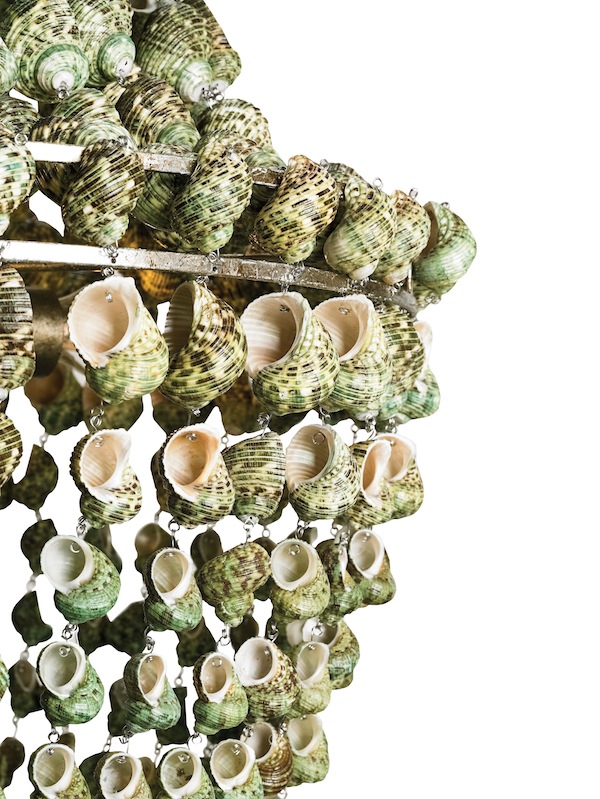 The undyed turban shells are natural green in color and the combination of the materials and Empire shape continue to reference the jewelry inspired melding of old Hollywood glamour mixed with a "love for unusual design and oddities like taxidermy, faux bois and seashells" that mark the collection.
I will be sharing this and more from Currey's new collection at market but wanted to send a big thank you to Bethanne Matari and the team at Currey for this distintinctive honor!