One of the most appealing aspects of Paris Deco Off is the conviviality of seeing the collections in the showrooms. Whether during the day or in the evening, when many hosted cocktail events (although drinks often seemed to flow at all hours) everyone seemed particularly welcoming on their own turf.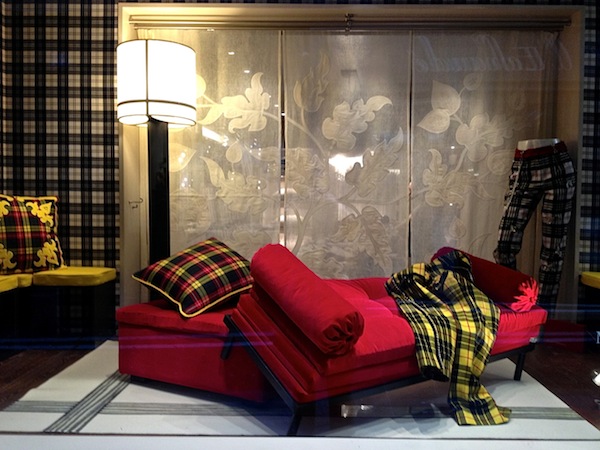 The smaller left bank showrooms felt especially cozy and more intimate, well suited to convivial gatherings. Holland & Sherry's evening of fun festivities was well attended despite the snow. Their window, decked out in a terrific tizzy of tartan seemed perfect for the occasion!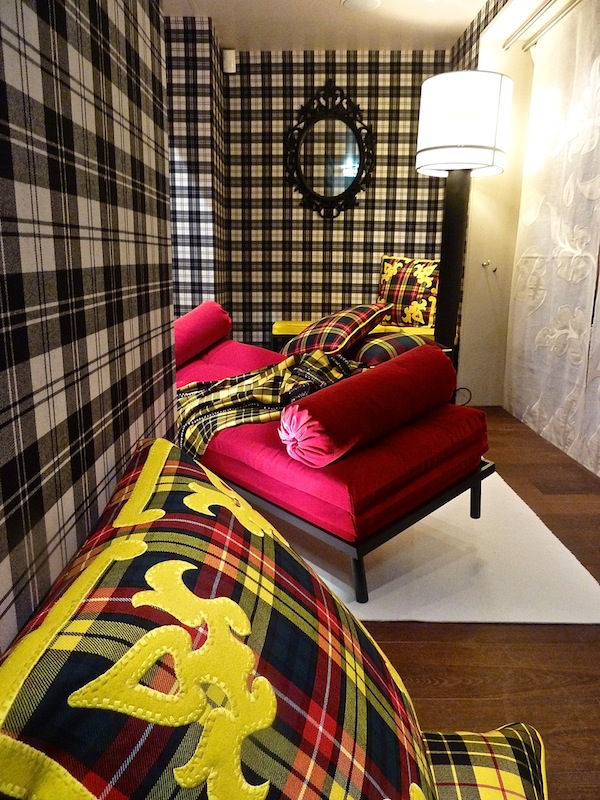 A dazzling display of delectable treats was offered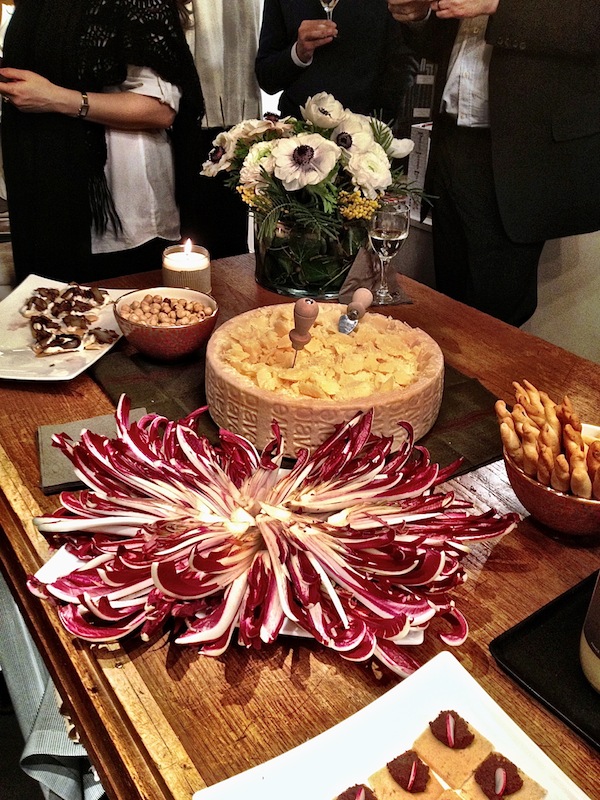 to celebrate the publication of Fortuny Interiors and their latest collection in their new Parisian home.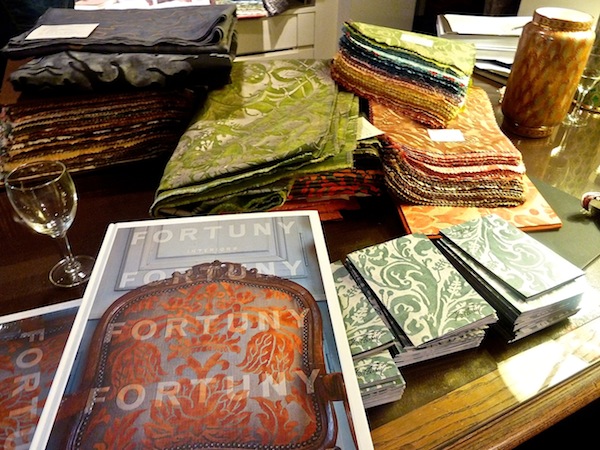 This luxury of Fortuny fabric with Holland & Sherry embroidery was nothing less than magnificent.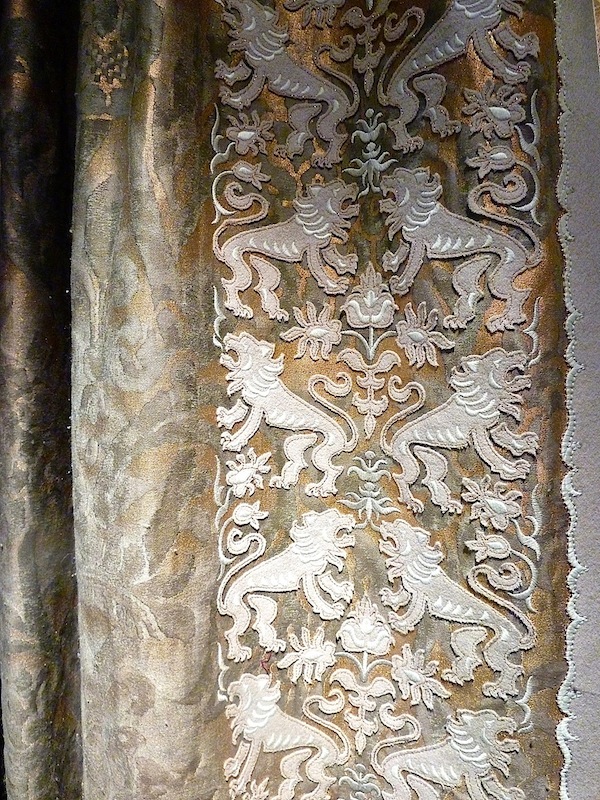 The showroom also welcomed some other stylish additions. Friend Michael Devine's collection has now found permanent Paris placement, perfectly appropriate for the designer and soon to be author who studied art history at the Ecole du Louvre, French at the Sorbonne and cooking at the Ritz Escoffier.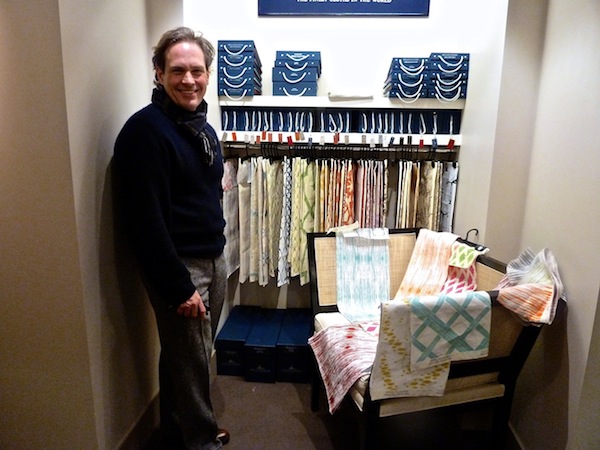 His fresh new hand printed linens are available in a happy array of upbeat colors that have me wishing for warmer weather.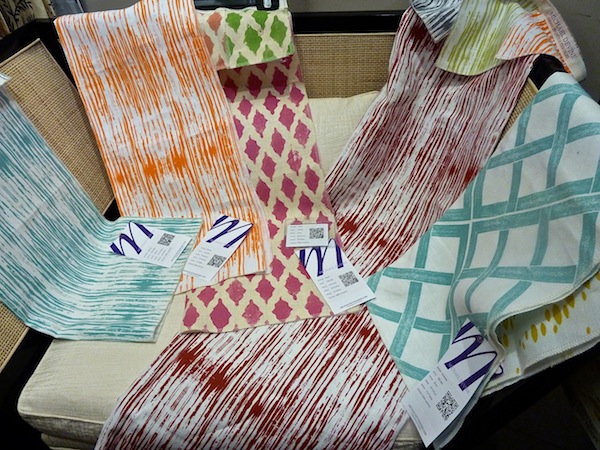 My favorite is perhaps the very versatile Thomas, available in a bevy of beautiful shades.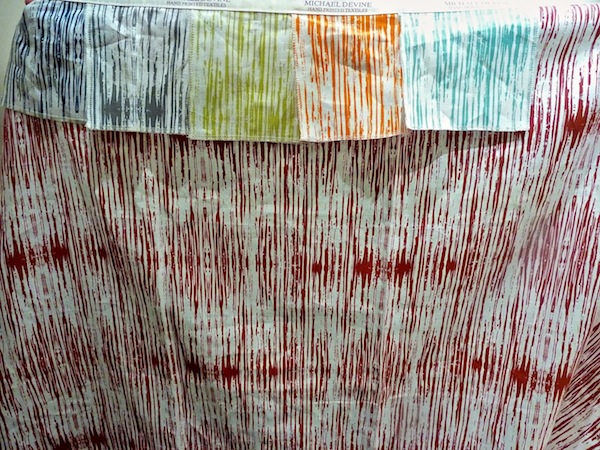 The subtle graphic is a not quite identifiable organic pattern that feels somehow in between wood grain and water. In NYC, Michael's fabrics can be found at Studio Four. To see where they are available near you, check here.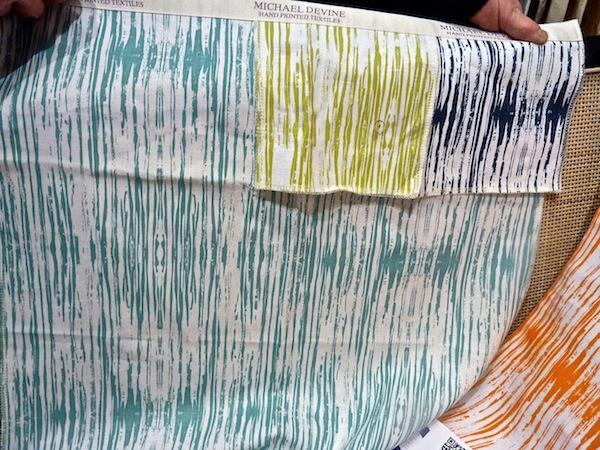 Holland & Sherry also introduced the interior designer Christopher Maya's collection into their stable of distribution. His classic tailored approach continues in his fabrics, including the printed linens Georgia (left) and Louly (right) and wool Harry, below.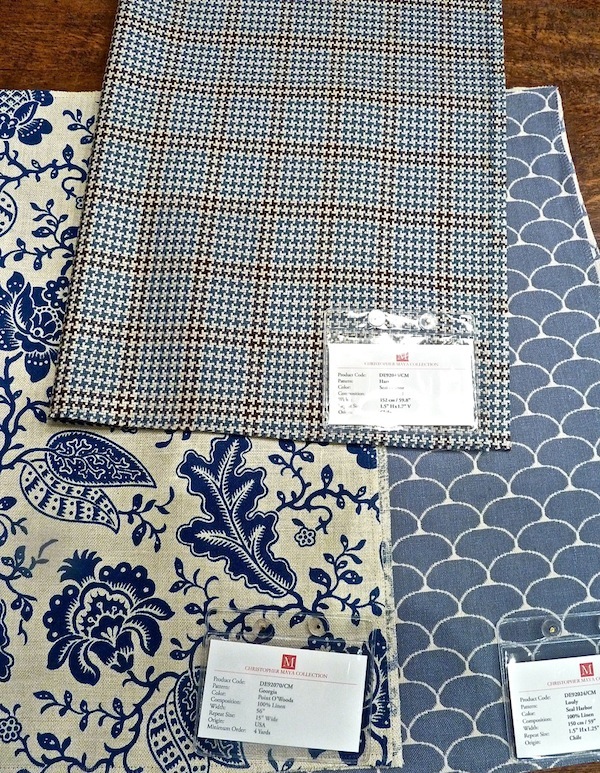 and the sophisticated monochromatic prints below.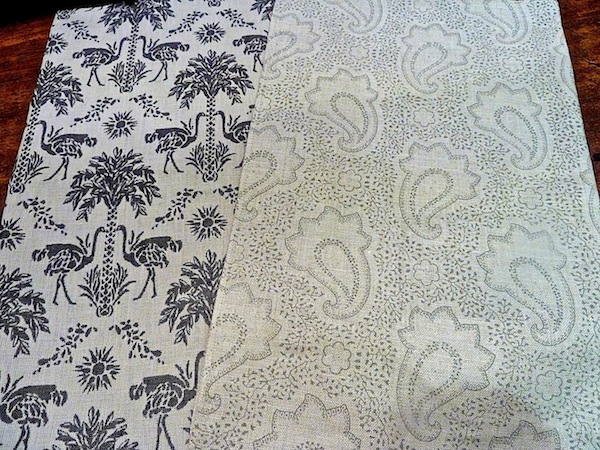 Stay tuned – more from Deco Off and Maison et Objet coming soon!