One of the most striking booths at Maison et Objet was that of Lalique with their introduction of a full range of Lalique Maison products. From beds and bars to linens and lacquered accessories, the presentation of the new lifestyle line was impressive.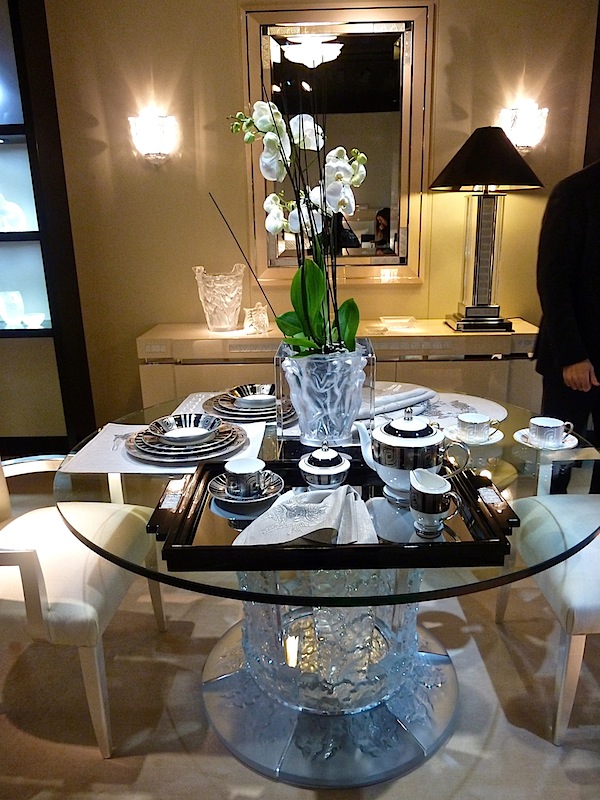 I was lucky enough to arrive when Lady Tina Green, the creator of the Lalique Maison line, in collaboration with designer Pietro Mingarelli, was on hand. She was kind enough to walk me through the collection and explain the concept of the new line.
Several years ago Green and Mingarelli had designed a yacht incorporating Lalique into furniture they created for the interiors. The owners of Lalique were so taken with the project, they commissioned the team to develop a full lifestyle line for the brand. It is a large range of products including the pieces you saw in the video and others such as this stunning Dragon bar.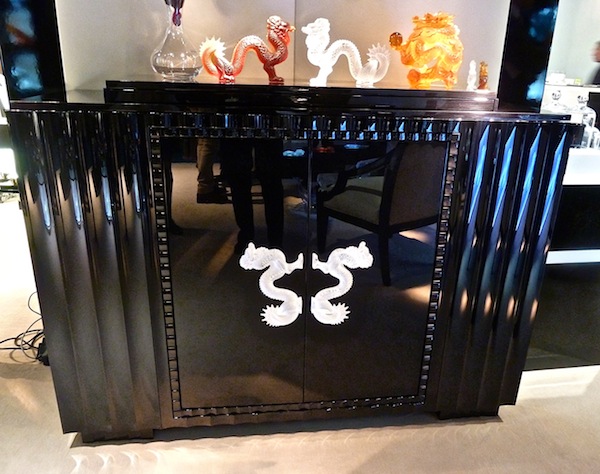 The decoration is of course exquisitely carved crystal, shown closer below.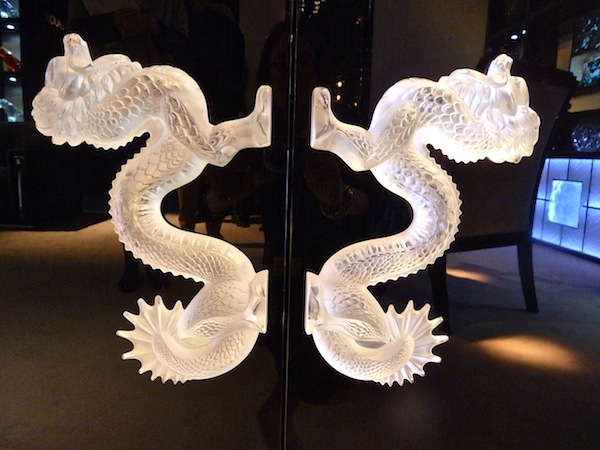 Many of the pieces, such as the bedroom side table can be customized to include specific Lalique designs in the crystal elements.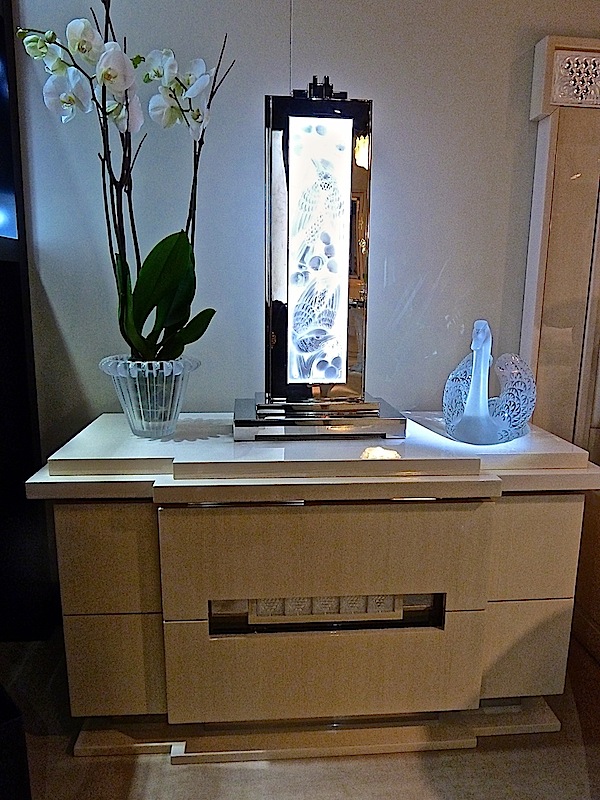 The table light is particularly striking, in polished stainless with a choice of crystal panel, the Merles et Raisins option shown here.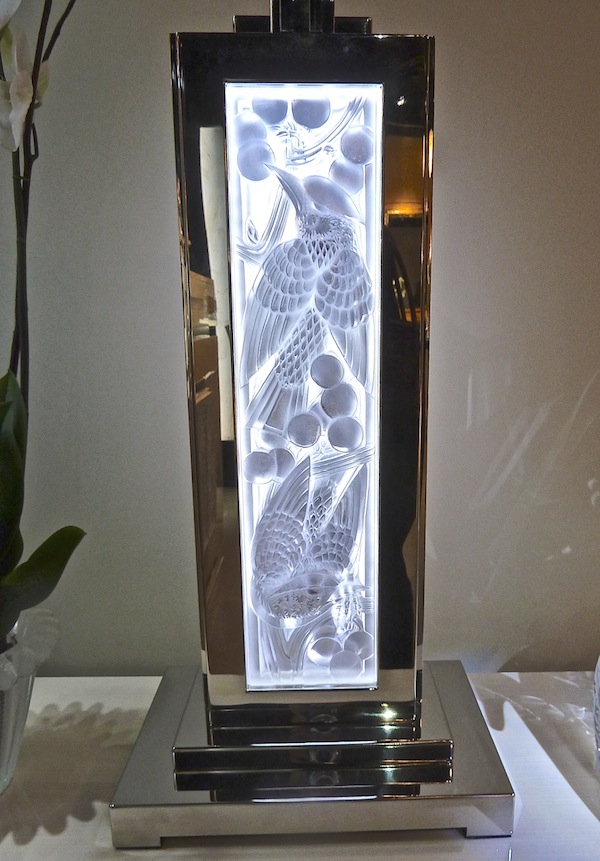 There is a large selection of handsome accessories from an elegant backgammon set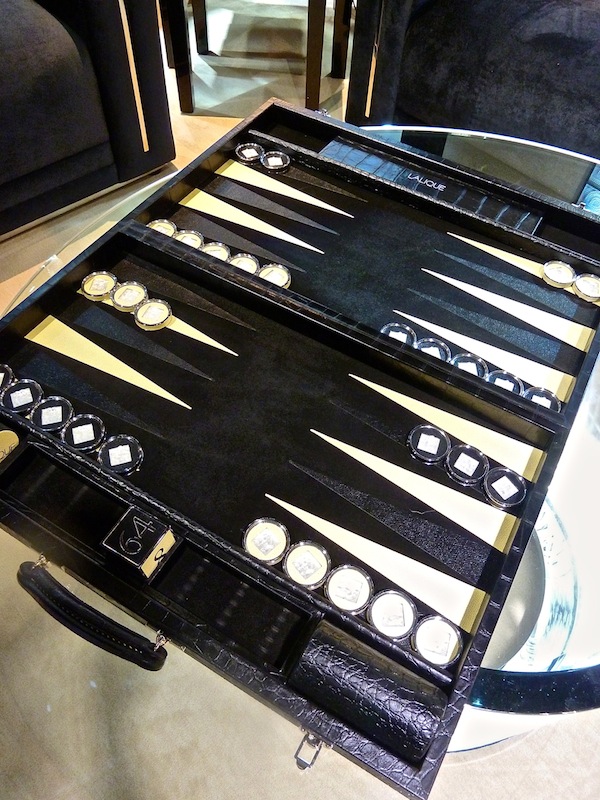 with incredibly detailed crystal insets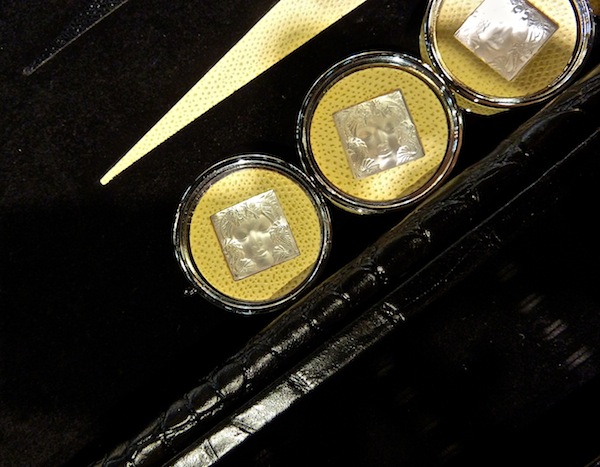 to cigar and tissue boxes,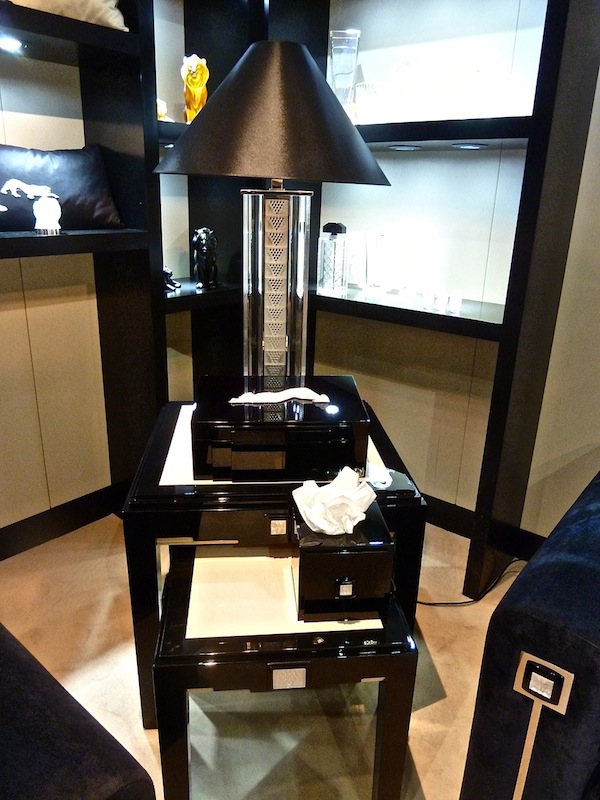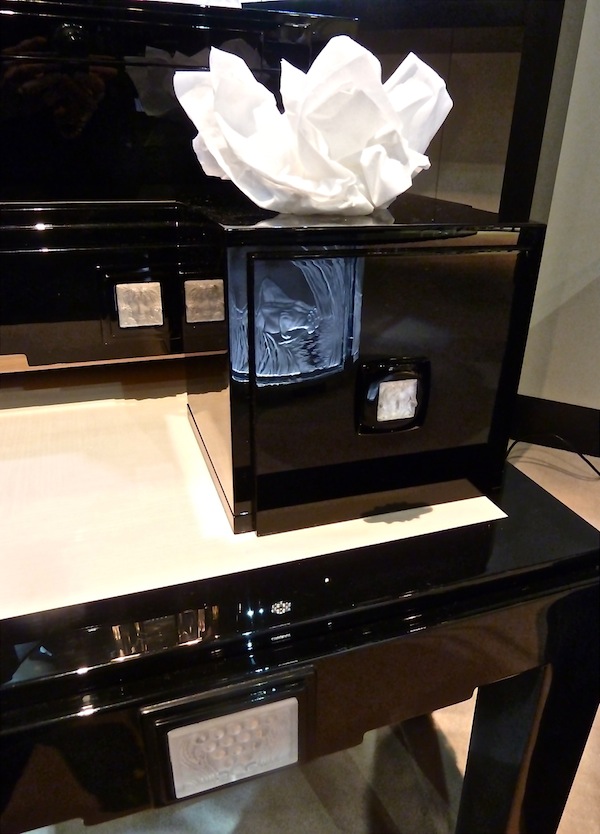 a line of delectably fragrant candles.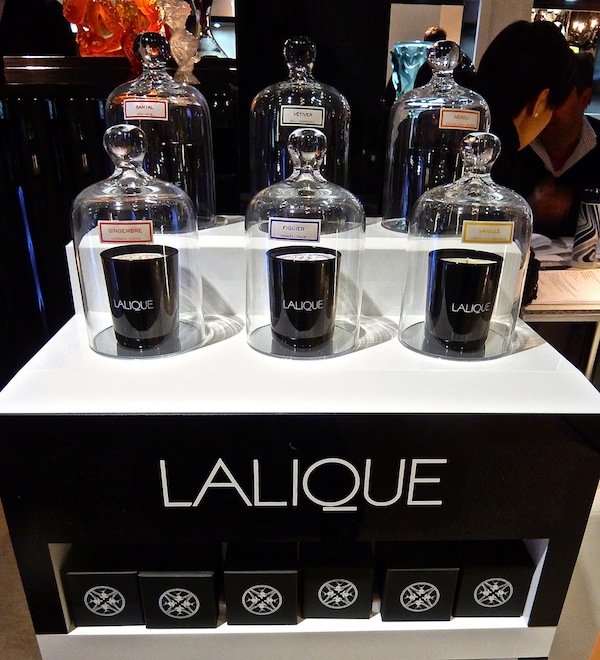 and dinnerware with embroidered linens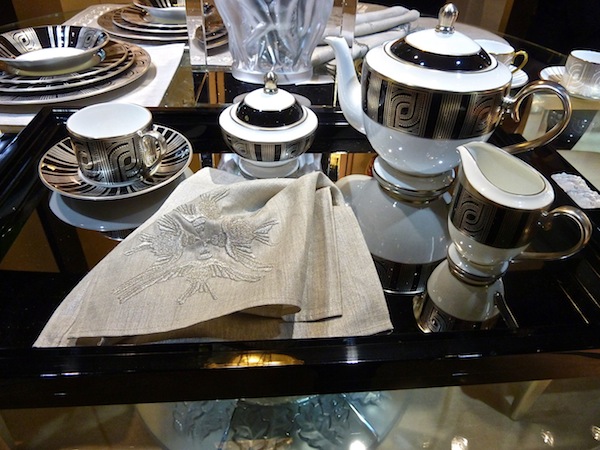 The rest of the beautiful Lalique line was displayed as well, including limited edition pieces such as the amazing Révélation Bacchantes vase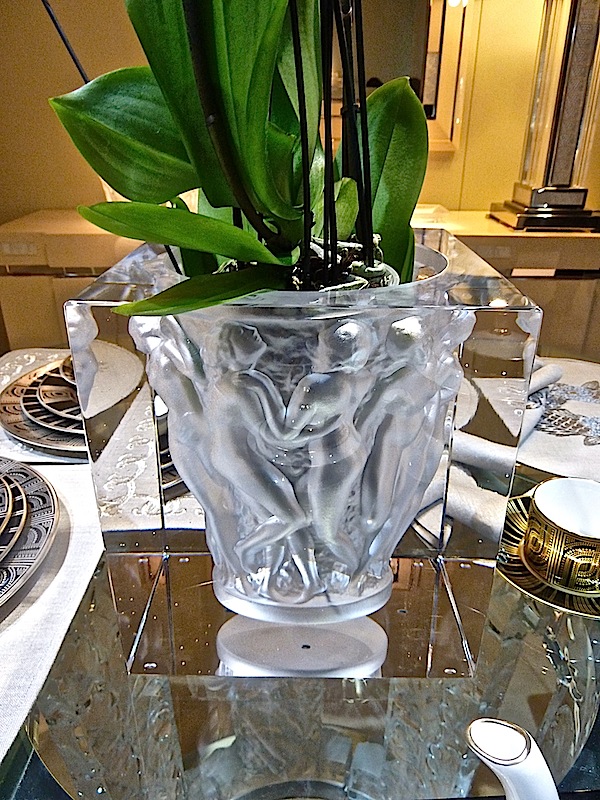 classically elegant editions including perfume bottles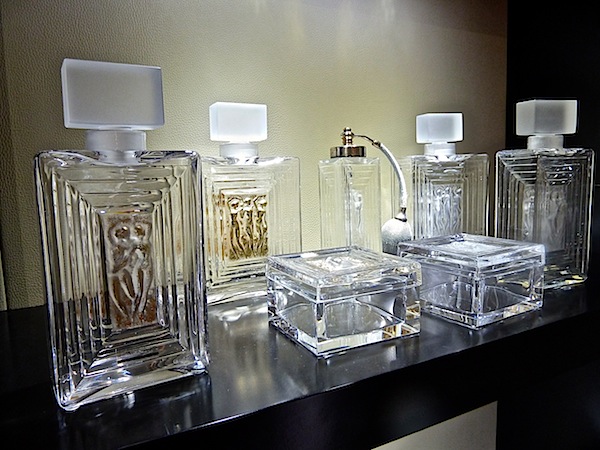 and more contemporary pieces such as the Mossi vase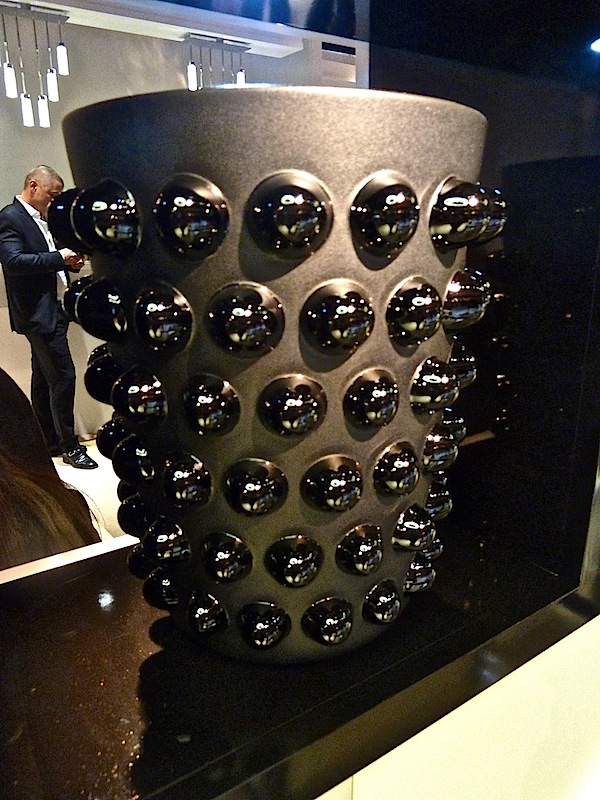 and the 1930's inspired line of Orgue lighting designed by Olivia Putman, now head of her mother's Studio Andrée Putman. It includes includes sconces, chandeliers and pendants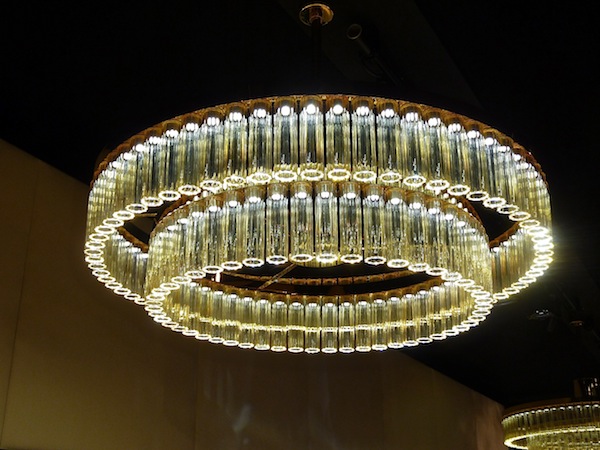 as well as desk, table and floor lamps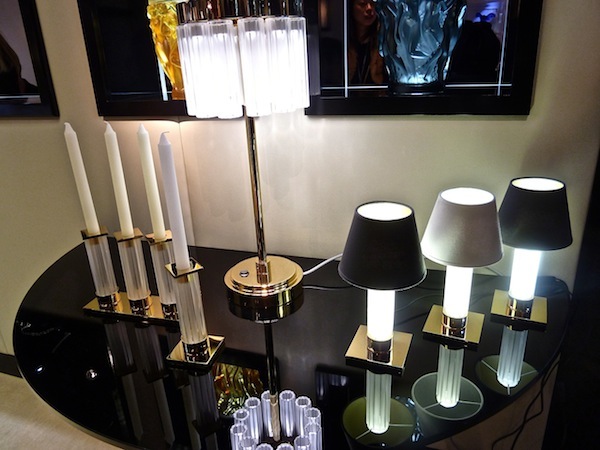 And lastly are the custom-made designs available for architectural projects. These bespoke pieces include doors, panels, chandeliers and handrails. I particularly liked the Dahlia interior panel, based on an original René Lalique powder box, now reinterpreted as a timeless interior element and the Venise panel below, from the new collection last year.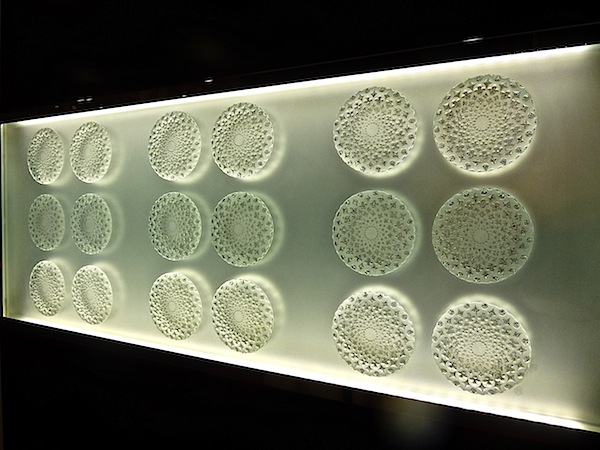 I look forward seeing how Lalique develops as a more fully realized lifestyle brand, blending its distinguished heritage with new modern designs and applications.