While out and about in Paris between the shows, it's a miracle I wasn't hit by a pedestrian-loathing Belmondo look-alike, sneering as I tried to elude his cab's path while snapping a shot. It was hard not to look like a charm-struck tourist, admiring every enchanting vignette. But charmed I was. So pride took a backseat for a week while my iPhone and I got cozy in the city of lights. Take a little stroll avec moi.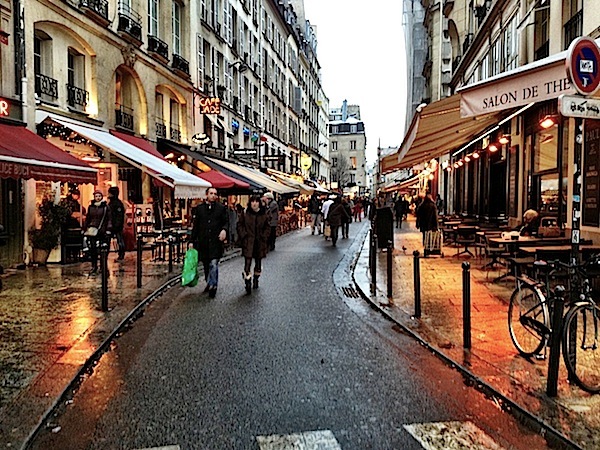 Staying in the 6eme was a treat. Surrounded by galleries and restaurants, this is the Paris of poster perfection. Much of Paris Deco Off took place walking distance from my hotel. On my way to a show one morning, I realized I was across the street from the macaron mecca of Ladurée.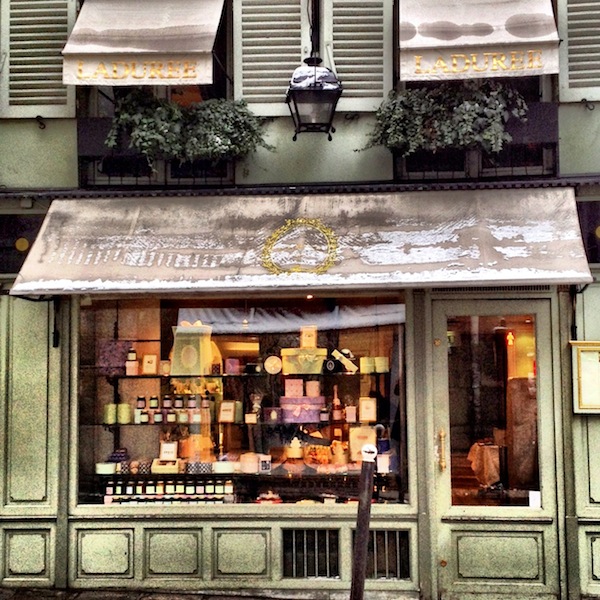 But even the humblest of establishments dazzled with design conscious displays. Why doesn't my local grocer's produce aisle look like this tropical paradise?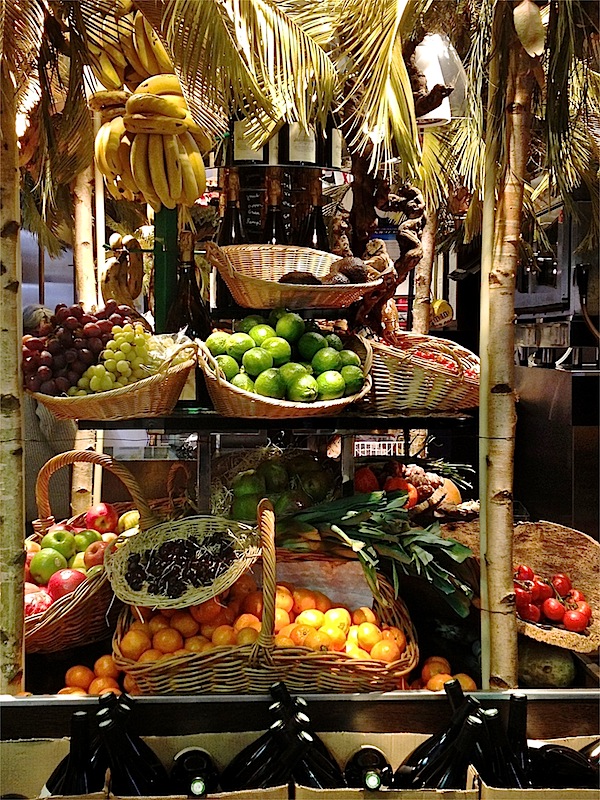 And here's a group of shops I'd love to see stateside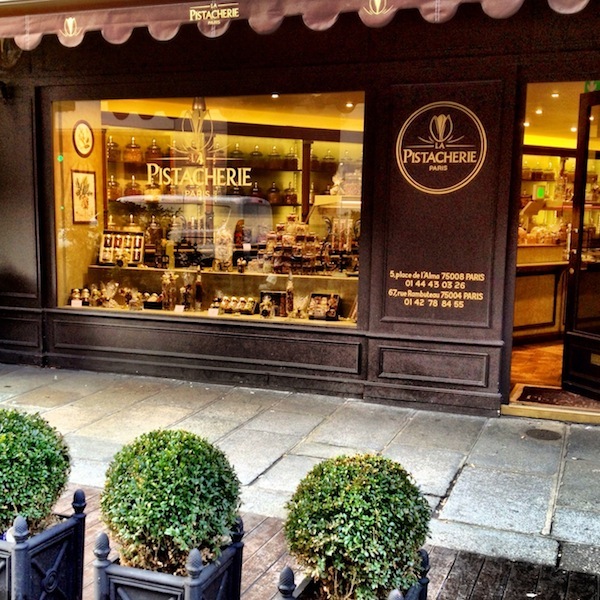 My favorite lunch was in a local bistro. It's a mystery why I didn't need a nap afterwards.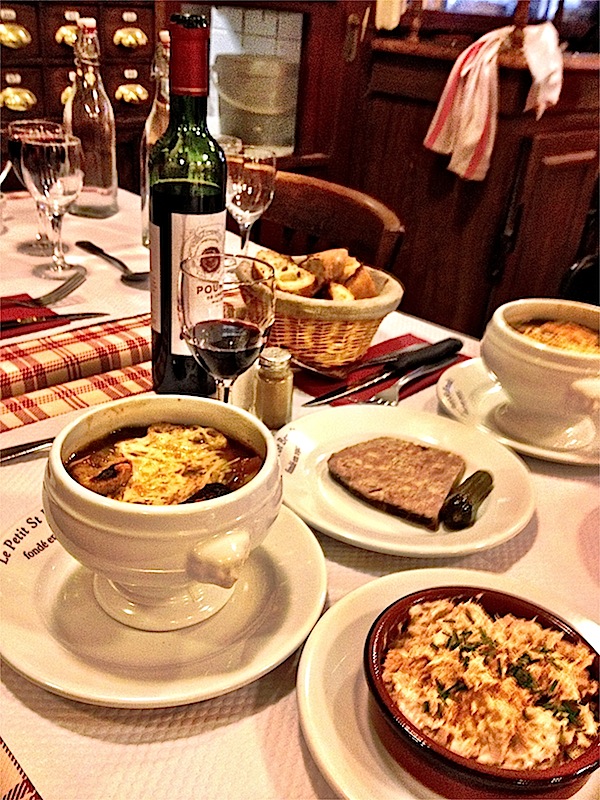 For those who hadn't heard, we survived a blizzard in Paris – what would have been merely a snowstorm at home practically paralyzed this city unaccustomed to accumulation. As I said, romantic but messy!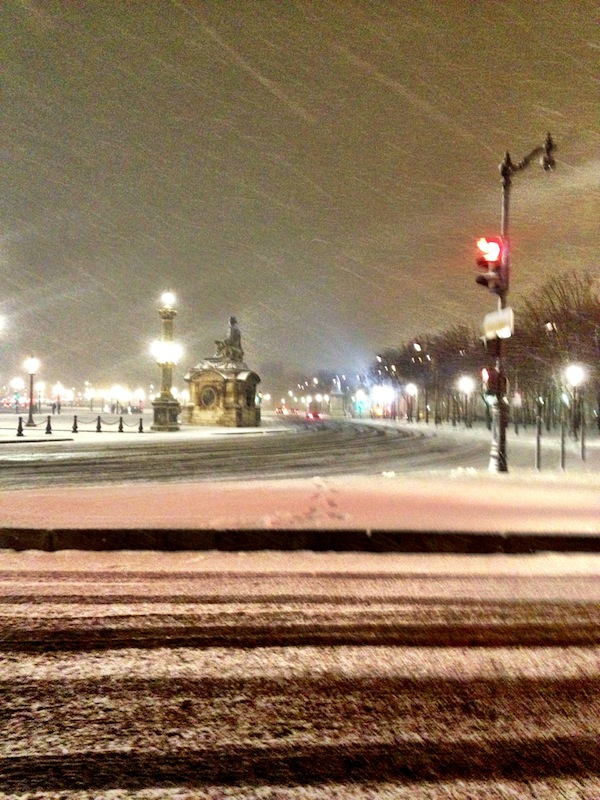 But it didn't prevent children from enjoying their recess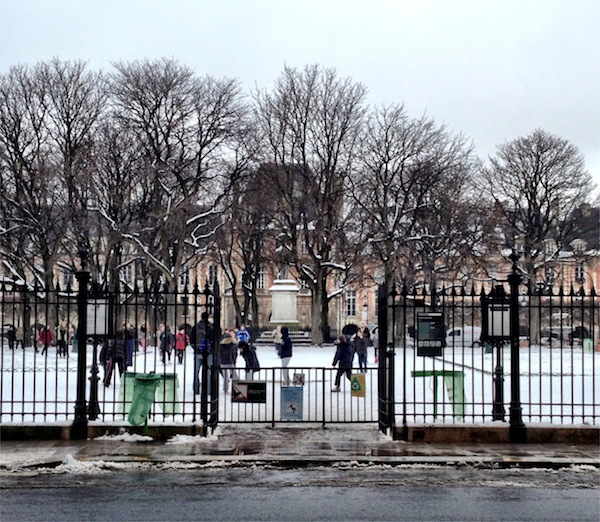 or us from continuing on our photographic escapades. Paris sparkles at night like no other.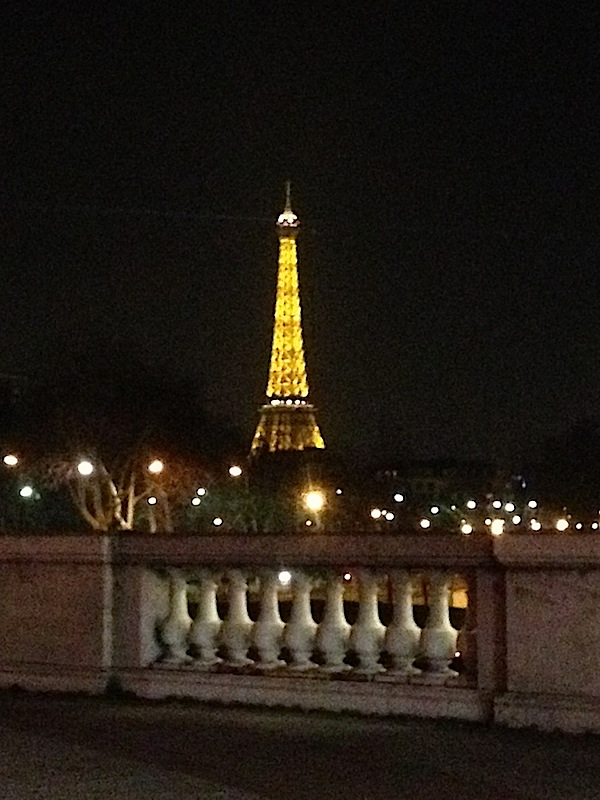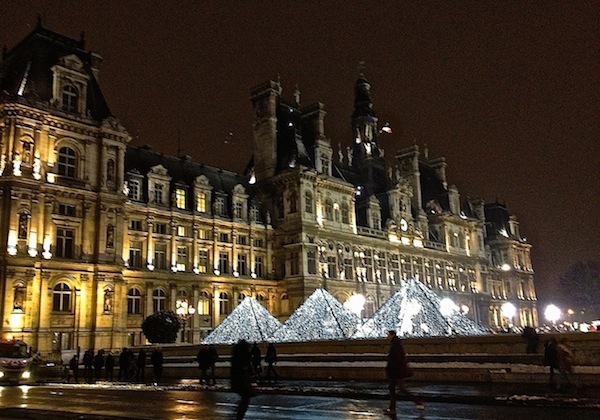 and during the day I was intrigued by every entrance, from the illustrious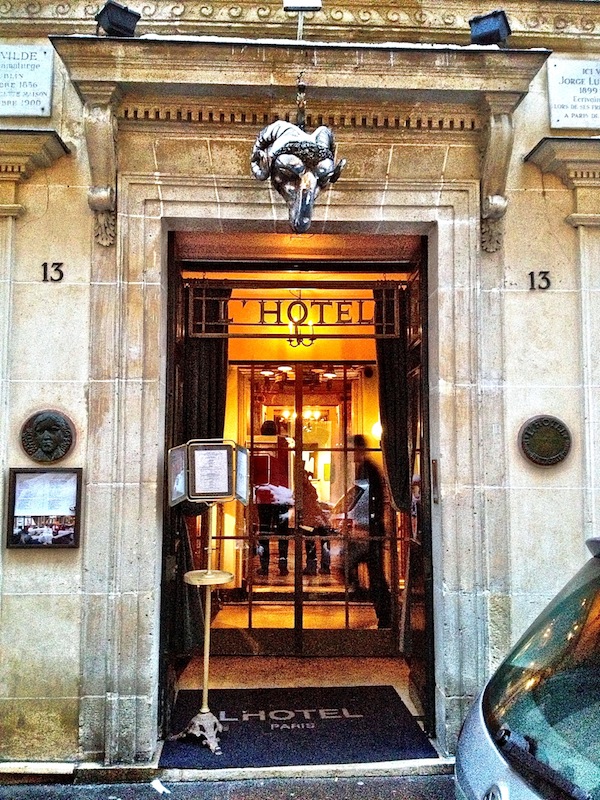 to the anonymous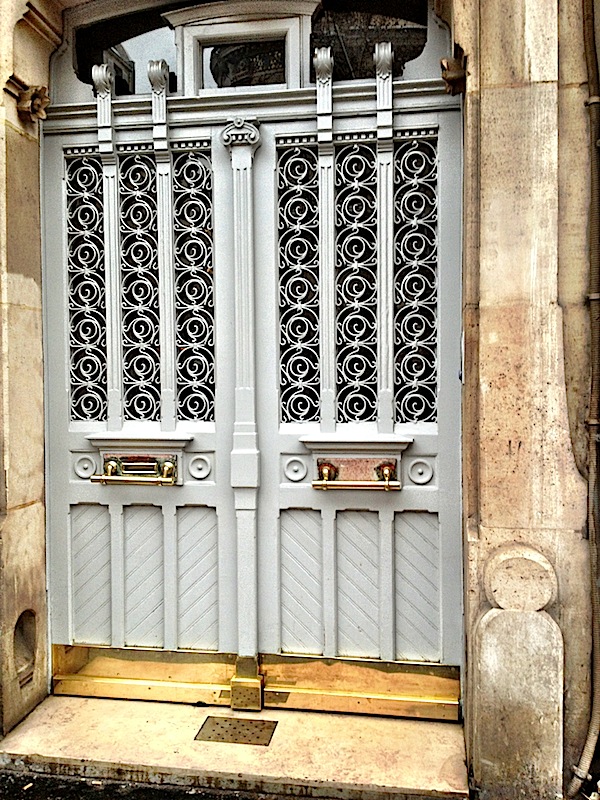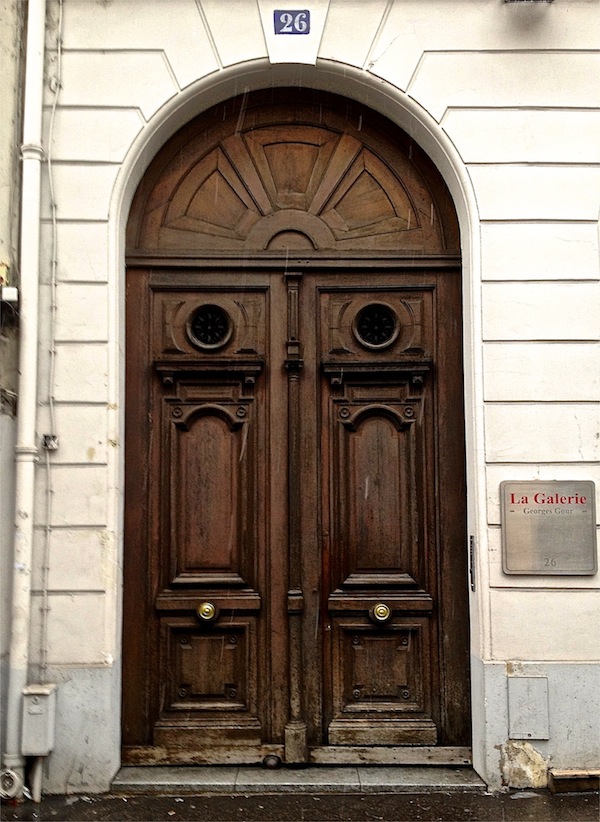 from the festive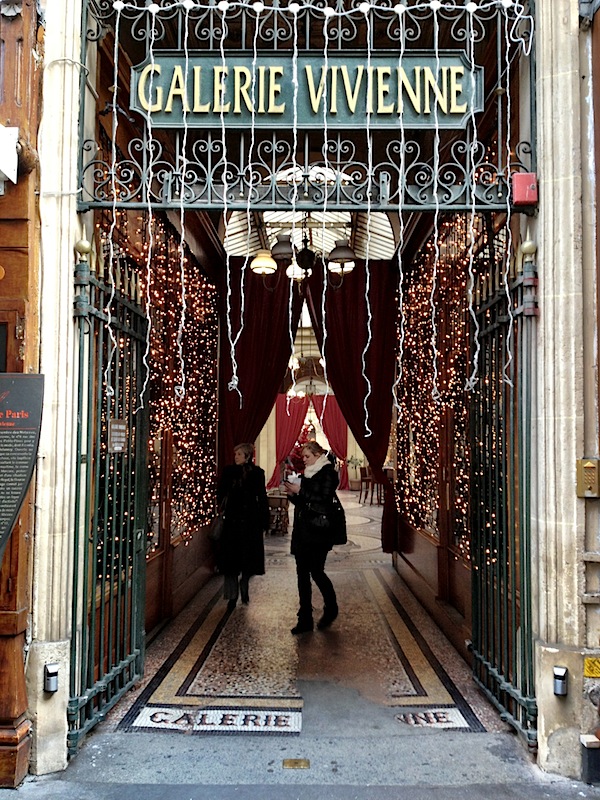 to the reverent.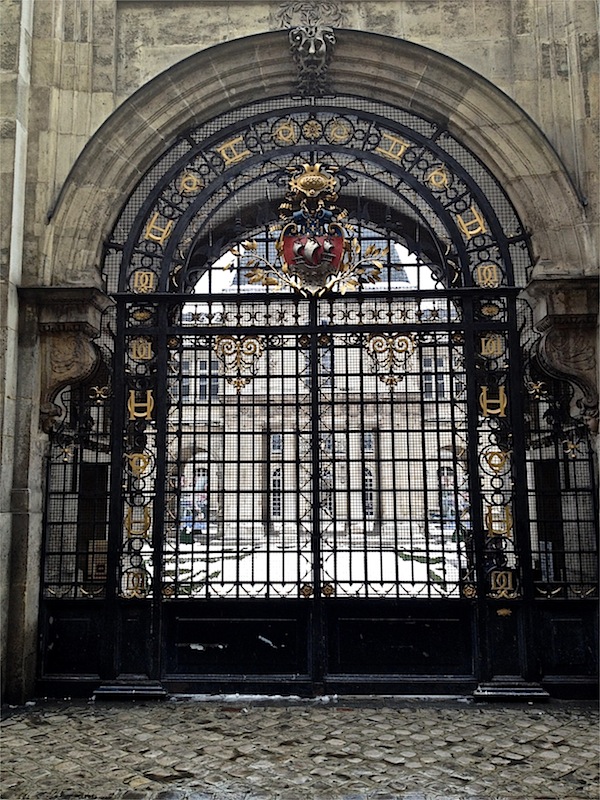 I loved that books seemed to be everywhere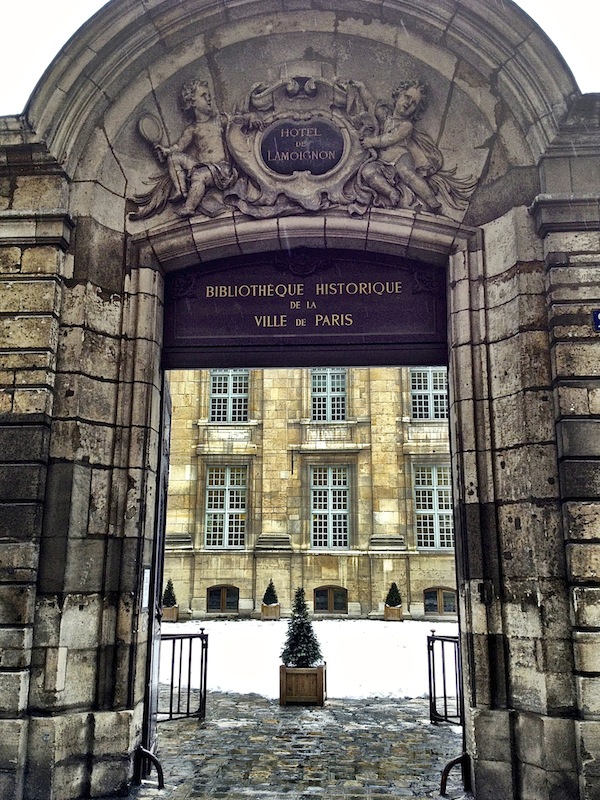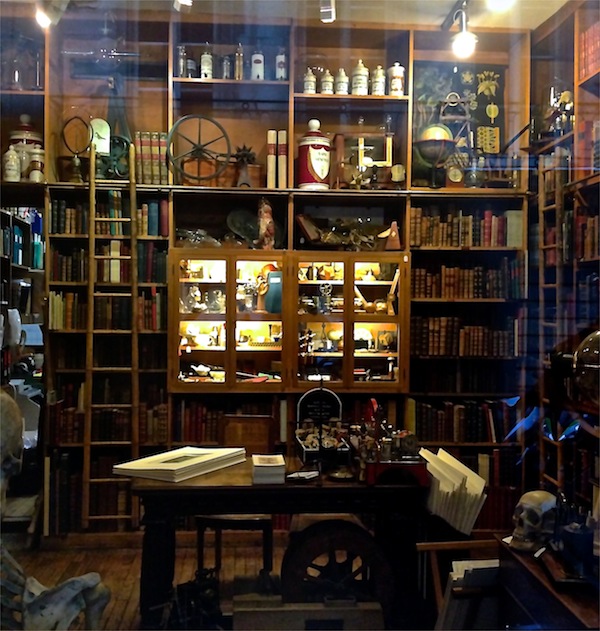 and my last day out and about in Paris proved, with a little help from the Musée des Arts Décoratifs, Patrick Jouin and Van Cleef, that it really is a jewel of a city.