After attending the shows at Lincoln Center, I realized this would be an appropriate post. Now that it's almost fall, when there seem to be more occasions where I want to look a bit more polished, there are a few simple eye products that can really make a difference.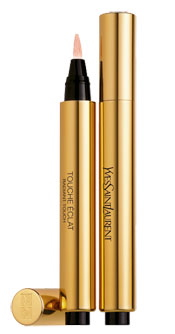 I tend to have circles under my eyes – not puffiness, just some darkness, which obviously can make you look tired and drawn (maybe a little more sleep would help). My favorite concealer by far is the Cle de Peau. Its greatest asset is that it actually works. It has a great texture and comes in four good shades. Then, a while ago, through the very savvy sister duo Liz and Jane at Shopafrolic (a site you must visit if you don't already know about it – more on them another time), I learned about the YSL Touche Eclat. What a great product. As it says on the YSL site, it's like 8 hours of sleep in a pen. It is a pen-brush that's a concealer. Using that first and then the Cle de Peau, banishes your circles for the day! NYC society dermatologist Lisa Airan even recommends using it as a highlighter on the cheekbones. You can find both of these at any good department store or believe it or not, Amazon (they have almost everything)!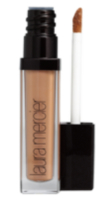 My last tip is for the Laura Mercier Eye Basics. This wand can be used as a primer for your eye makeup or alone to just even out the color of your eyelid and give you a little brightness.
Add a little of your favorite mascara, blush or bronzer, and lip gloss and you're good to go!