You may remember the beautiful preserved hydrangeas I featured in my hydrangea post last month, created by the talented Barbra Scott. Those of you living in NYC will be happy to learn she is having a sample sale on Tuesday, 9/21 – Thursday 9/23 from 11:00 – 6:00. Selections will be 25-50% off retail prices. Custom orders taken on the sale dates will be given a 15% discount. Included will be: Preserved Floral Arrangements, Silk Orchids & Arrangements, Blossom Branches, Moss Gardens, Terrariums, Topiaries. Cash only. Address is: 27 W. 20th St., Room 504, NYC 10011. If you can't make it to the showroom but are interested in purchasing something from the sale, Barbra is happy to deliver or ship for an additional fee.
Here are some examples of what will be offered.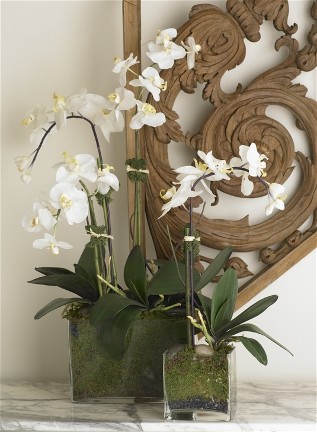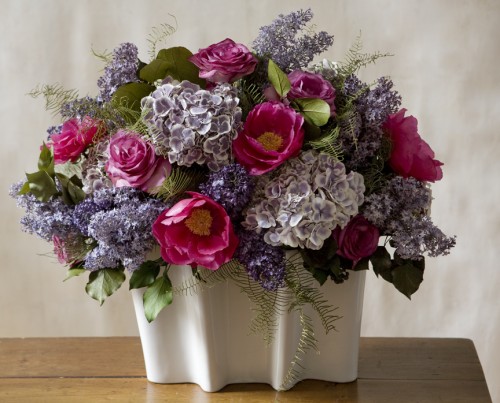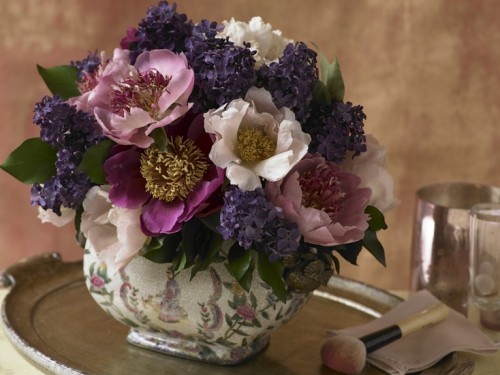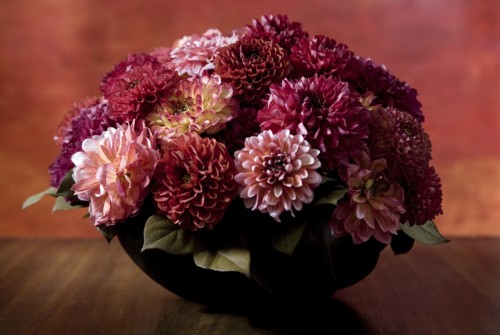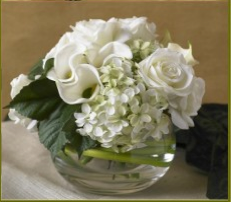 A great opportunity to get an arrangement that will last all winter!