DIFFA Dining by Design is always one of the most anticipated events associated with the Architectural Digest Home Design Show. And this year holds special meaning as the organization celebrates thirty years of the design industry's mission to help those living with HIV and AIDS. Co-chairs Cindy Allen, editor in chief of Interior Design Magazine and chairman of DIFFA's board of trustees, and Alfredo Paredes of Ralph Lauren welcomed everyone Monday night to the gala dinner. Today and tomorrow we'll take a look at the tables created for this worthy cause. One of my favorite installations was Philip Gorrivan's worldly chic design for Fendi Casa and Luxe Magazine.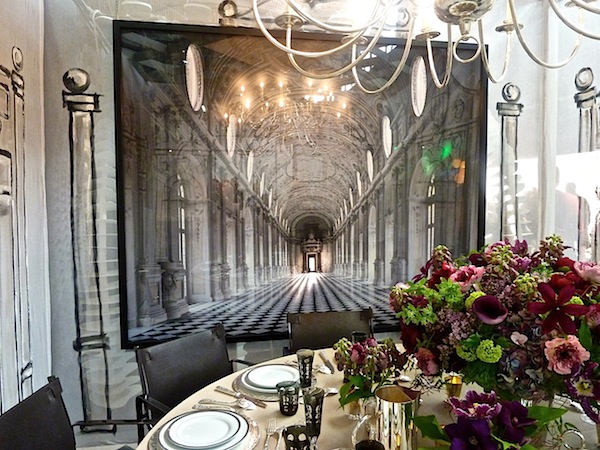 Inspired by Massimo Listri's majestic photo of il Reggia di Venaria, Philip created a regal fantasy dreamscape masterfully melding old and new. Nathaniel Galka's trompe l'oeil panels, no doubt inspired by Christian Bérard's iconic 1939 designs for l'Institut Guerlain, reinforce the palatial theme with sophisticated whimsy, echoed by a timeless marble checkerboard floor from Paris Ceramics. And Fendi Casa's Blixen chair and Pegaso table add an eclectic contemporary edge.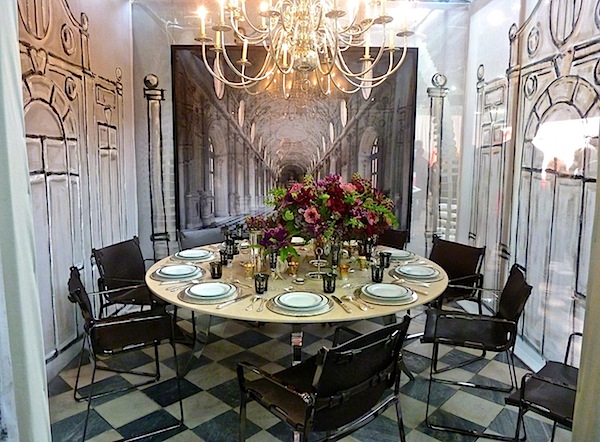 Luxurious tabletop by Christofle completed the divine decor.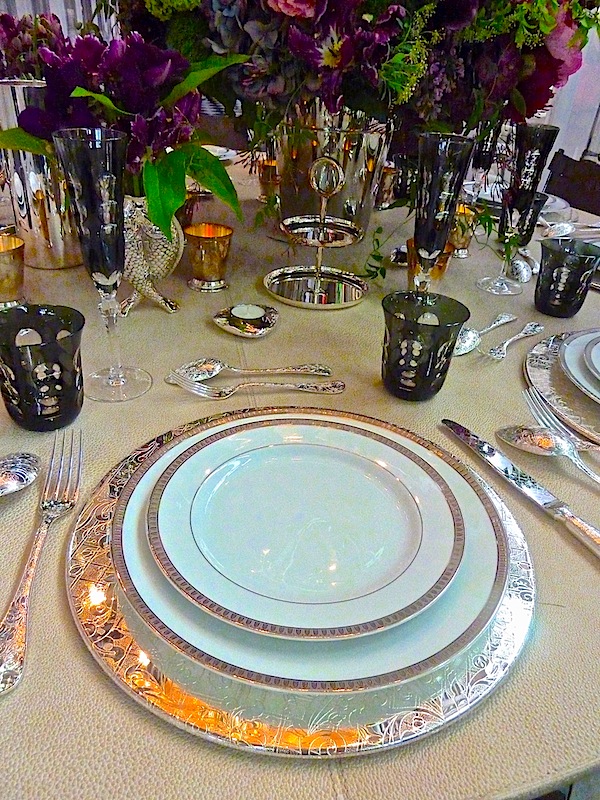 The Ralph Lauren table is always front and center. This year's setting featured pieces from their RLH Collection, the rustic chic line defined by period construction details and artisanal craftsmanship.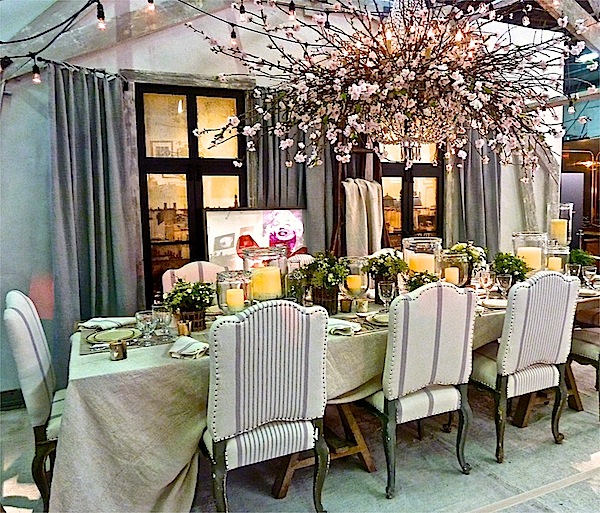 The stunning Evalina chandelier hung above, semi obscured by a beautiful burst of cherry blossoms.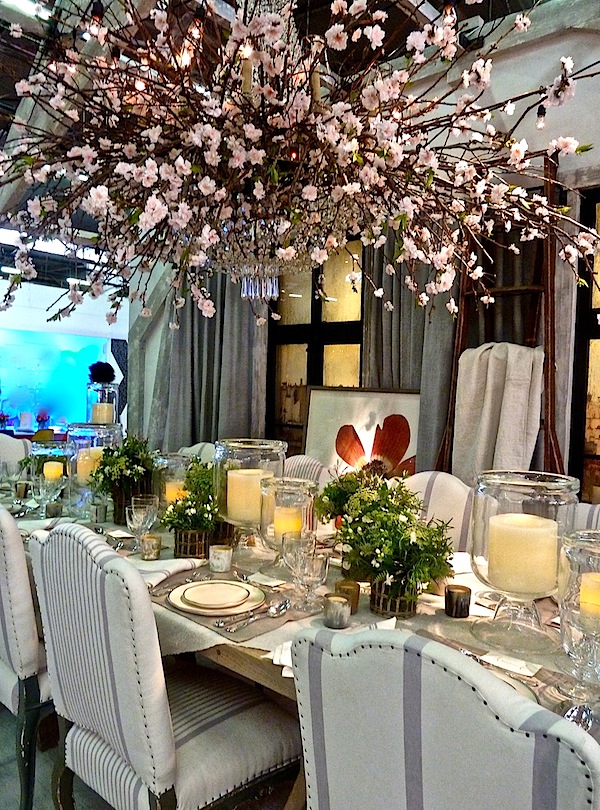 The table setting continued the casually stylish theme with natural and lavender tones.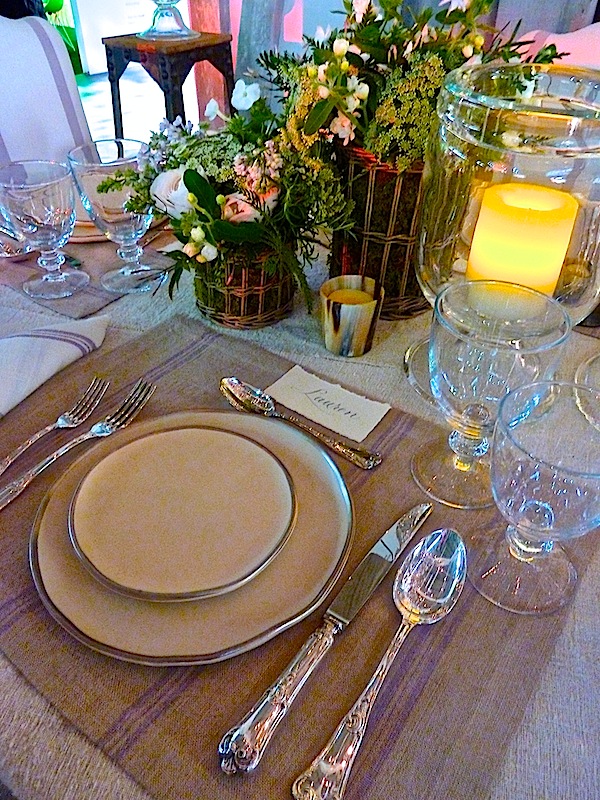 Arteriors outdid themselves this year with a stunning Midas meets Bali exotic theme. Fusing Indonesian materials and textures with golden metallics, it was hard not to be transfixed by the moody gilded scene.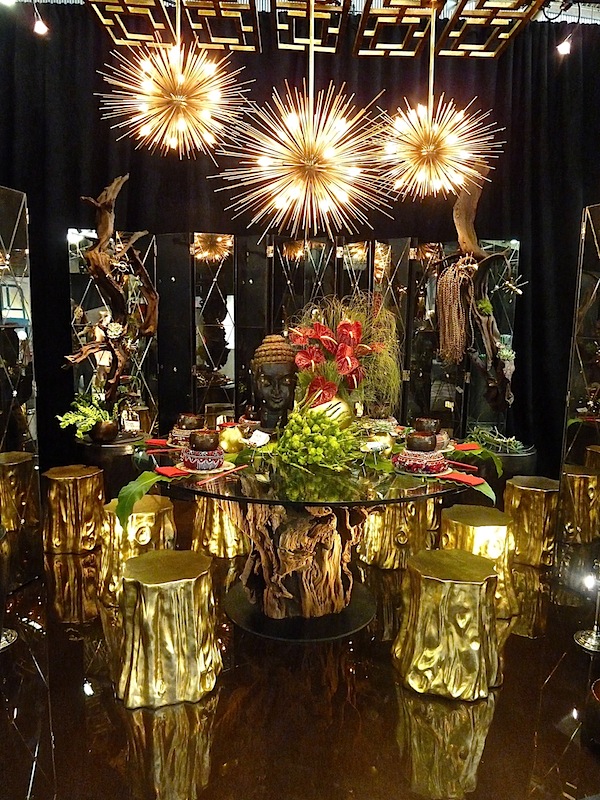 Golden Subin accent stools contrasted with the organic Kazu Dining table. And how clever to use the Guilded Screen as a ceiling with the Zanadoo chandeliers suspended above! The tabletop exuded a lush jungle essence.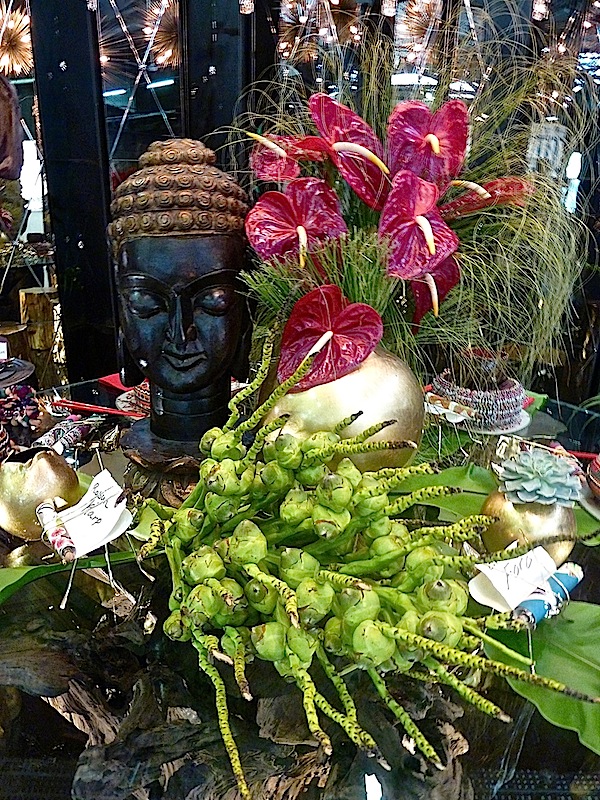 On a completely different note was Calvin Klein Home's Zen-like dining space.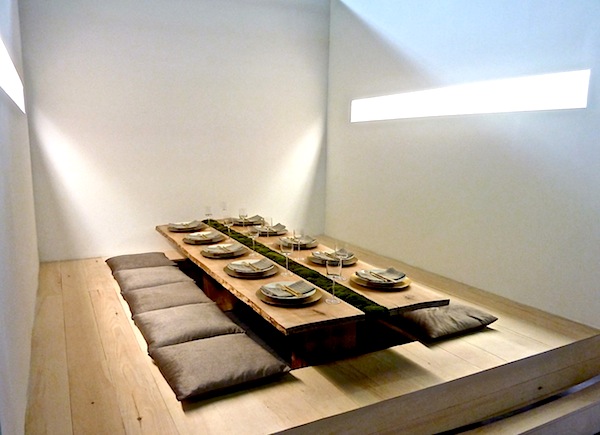 Designed by creative director Amy Mellen, the elegantly minimalistic table expressed the purity of the collection. Mixing organic nature-inspired materials and colors with the subtle tone of my favorite Elipse flatware and mouth-blown, hand-polished Hampshire crystal, it was a table of understated luxury.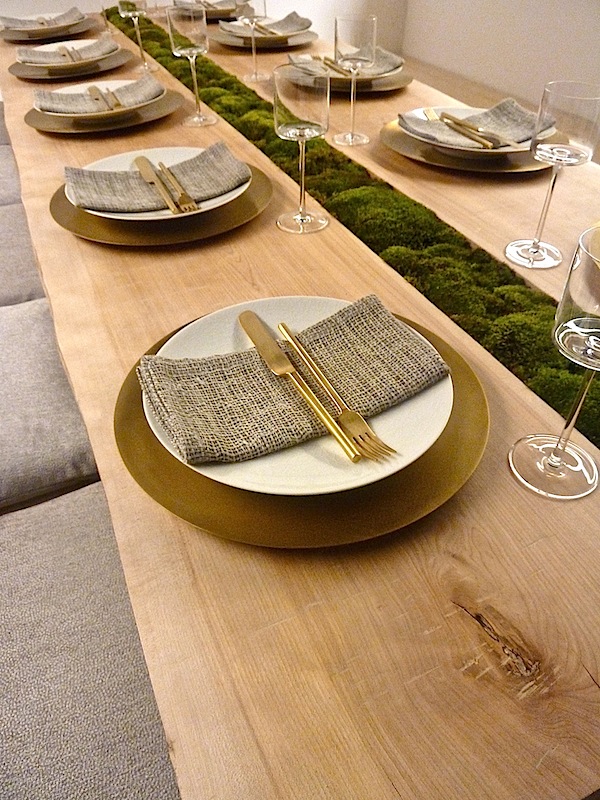 Kara Mann's diningscape for Maya Romanoff was a tribute to the designer, a legend in the industry, who recently passed away. Incorporating hand-dyed installation art from the archives, the setting expressed the mix of textures and colors so representative of the line.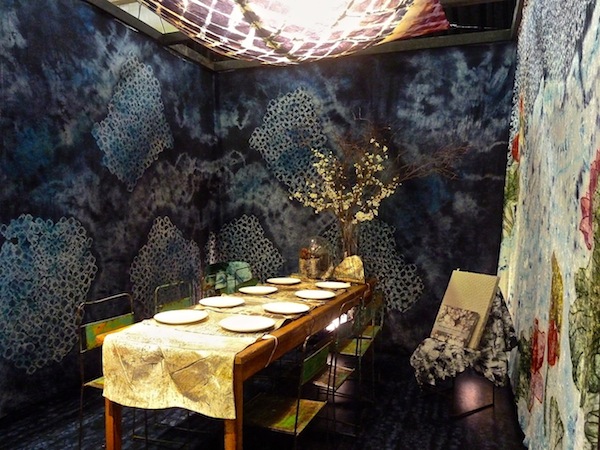 Lush velveteen and silk drape the walls and ceiling. Mann explained "I wanted this space to have a bohemian feel to pay tribute to the fact that Maya's business was built upon his tie-dye art."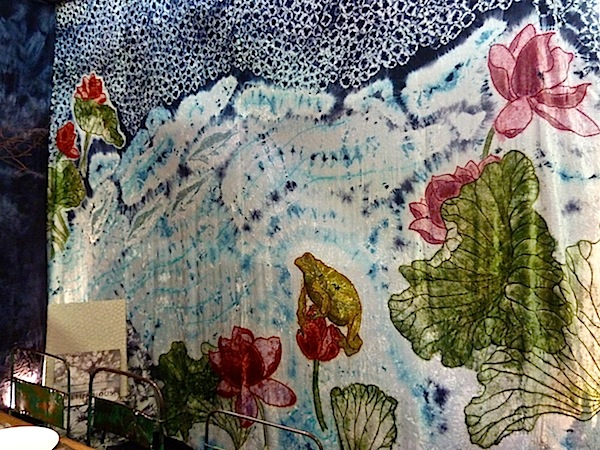 Chairs collected from an artist's studio surrounded a rough hewn table featuring samples from the Chicago studio.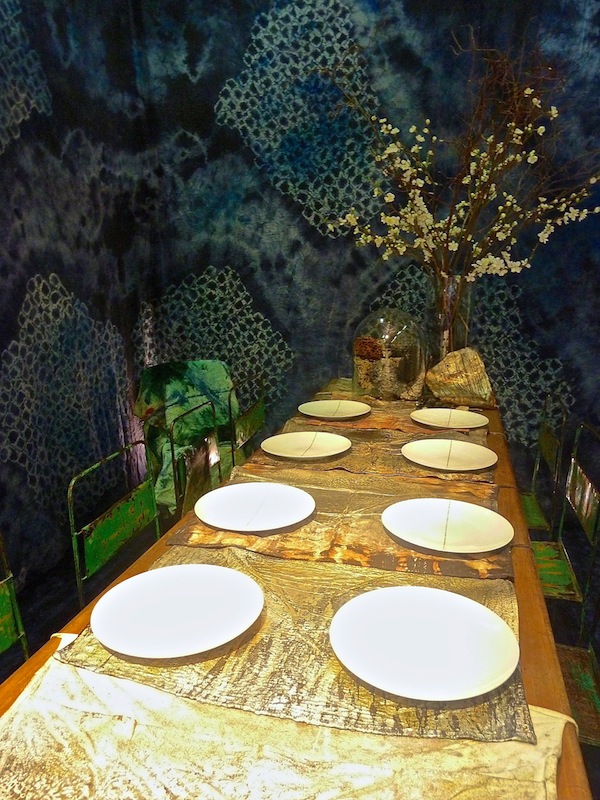 Kravet celebrated the launch of the Diane von Furstenberg collection for the house with color and pattern.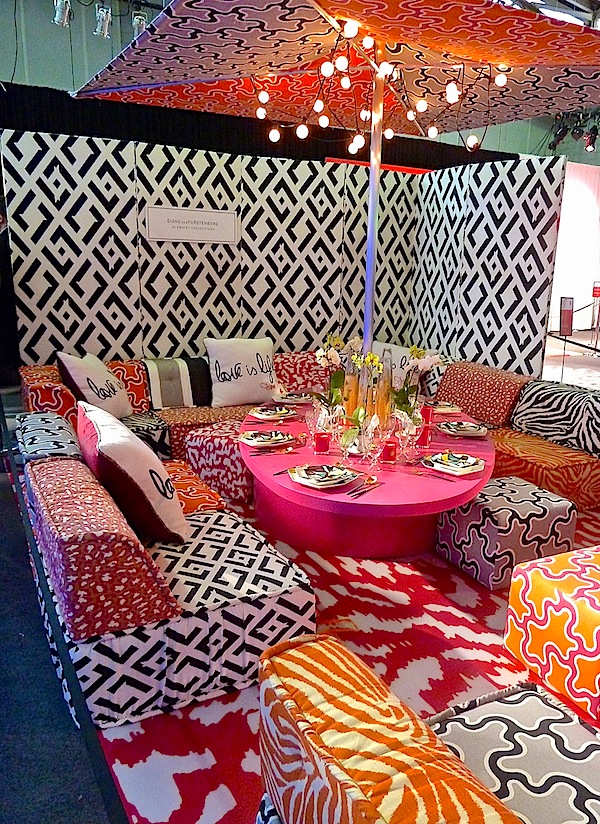 Her fearless approach to mix and match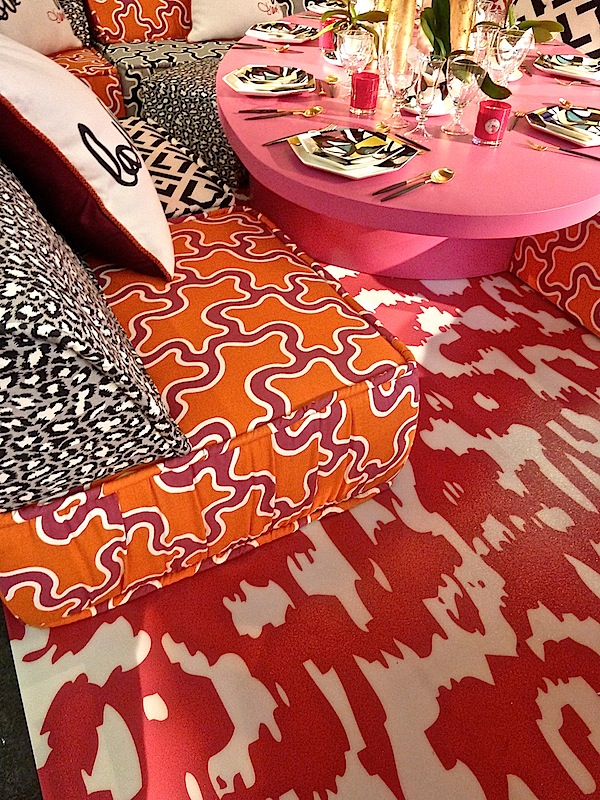 extends from decor to table.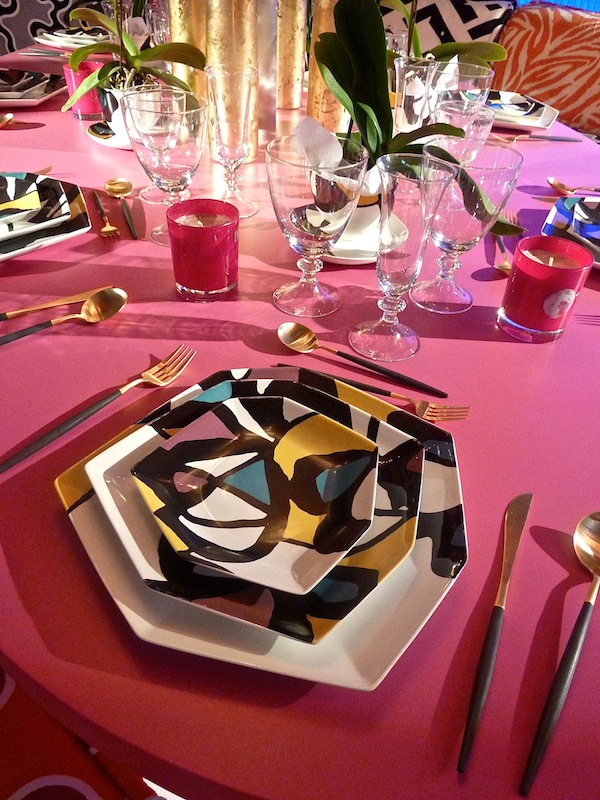 NYDC collaborated with designer Kati Curtis whose concept of gender expressed itself with a table divided in its approach against a background of Timorous Beasties wallpapers.
Showcasing the interplay of masculine and feminine stereotypes, the feminine side included lace, florals and pastels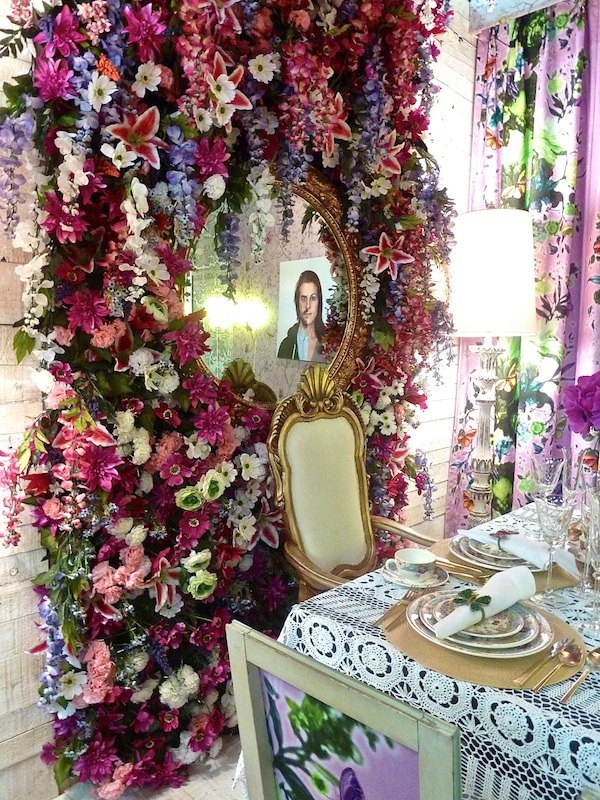 with placesetting of Gien Millefleurs Dinnerware and Rogaska glassware through the Richard Cohen Collection and Global Views Gold Ribbon vases.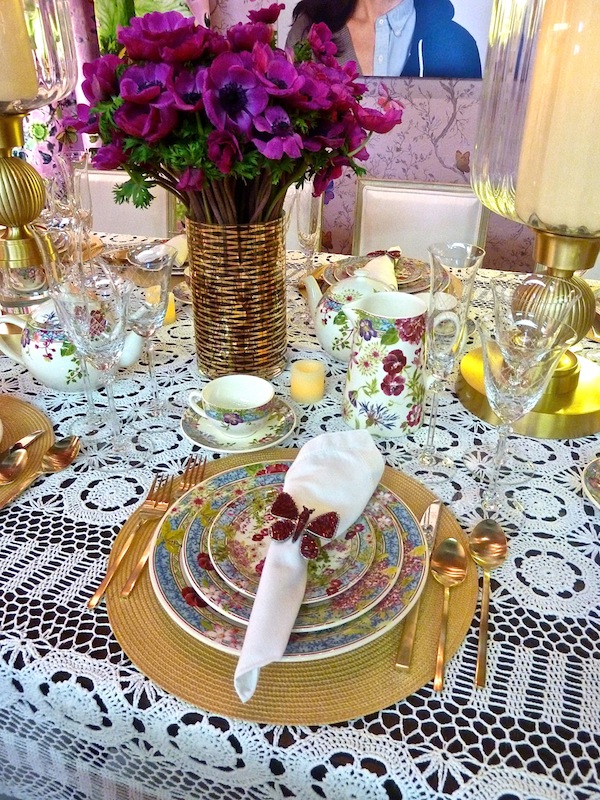 The masculine side featured rustic decor with Kravet plaids, leather, a Currey & Co light and darker tones. The Sister & Brother and Mother & Son Genetic Portraits by Ulric Collette are clever illustrations of gender relations.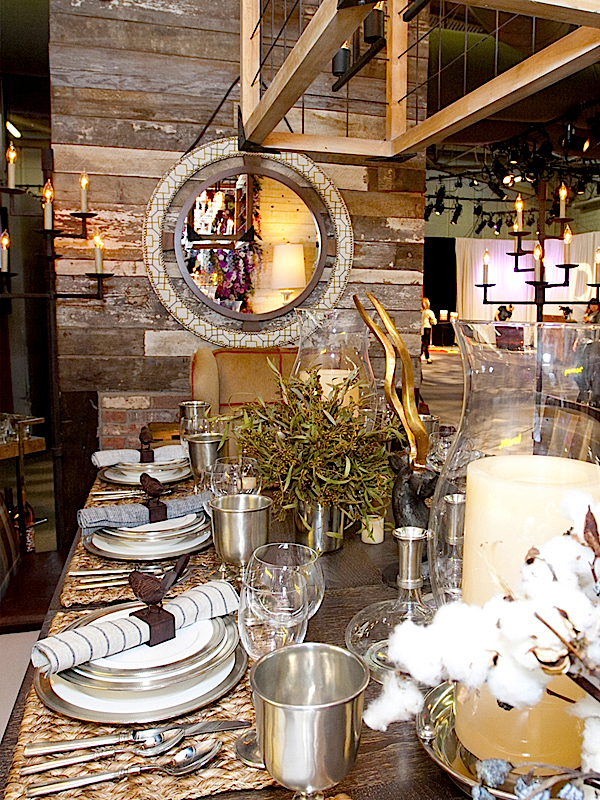 The male tabletop included MATCH dinner and glassware, also sourced through Richard Cohen.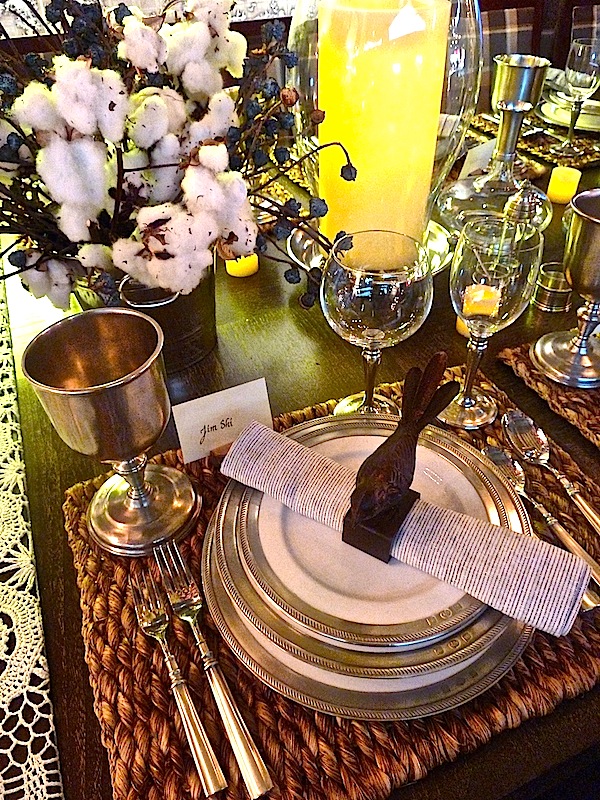 Stop back next time for more of this year's DIFFA Dining by Design tables.