Although I started this fall with the best intentions, I somehow never managed to finish writing about the overwhelming number of design books this season. For anyone needing to fill out some last minute gifts, I suggest you hightail it to your local bookstore where you will surely find something for anyone on your list. For decorating aficionados, here are some final suggestions of books I can recommend. If you are an armchair shopper celebrating Christmas, I believe ordering express by midnight online will ensure delivery by Tuesday.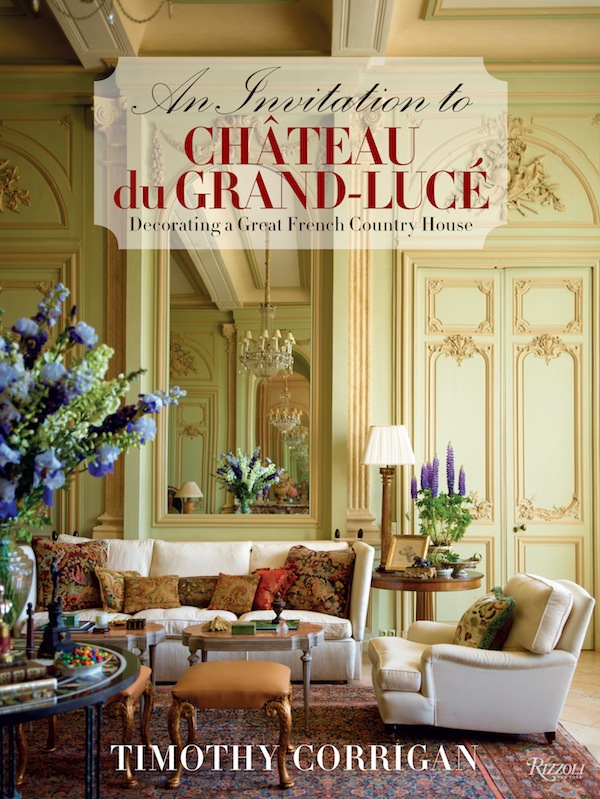 Designer Timothy Corrigan's love affair with and subsequent five year, multi million dollar restoration of a dilapidated chateau in the French countryside, is delightfully documented in An Invitation to Château du Grand-Lucé. Taking us through the meticulous and ambitious project, we are then treated to a lavish yet intimate weekend visit at the house.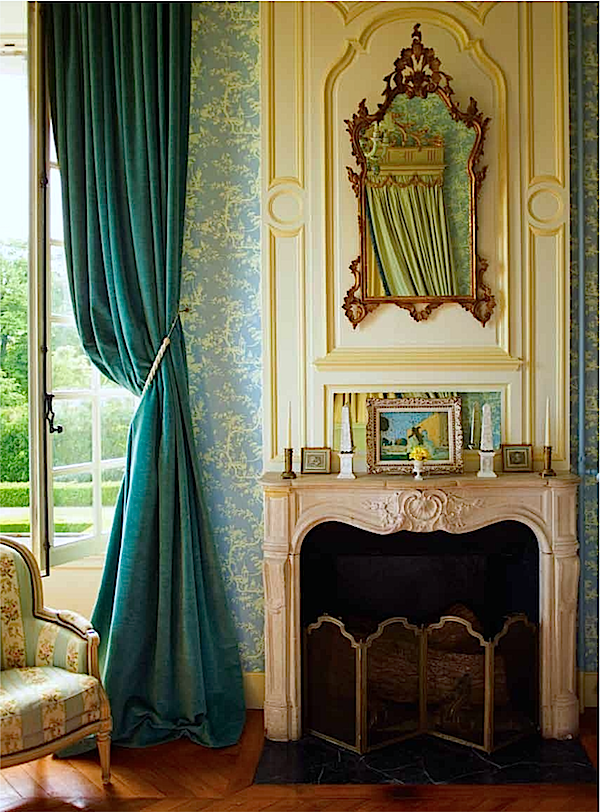 The most amiable of hosts without any airs of intimidation, Corrigan welcomes us into his home with genuine warmth and comfort. As he explains in his introduction, "Château du Grand-Lucé is a great demonstration of how any place you live—even the schmanciest—can also be welcoming and pleasurable. That's the story that I invite you to enjoy."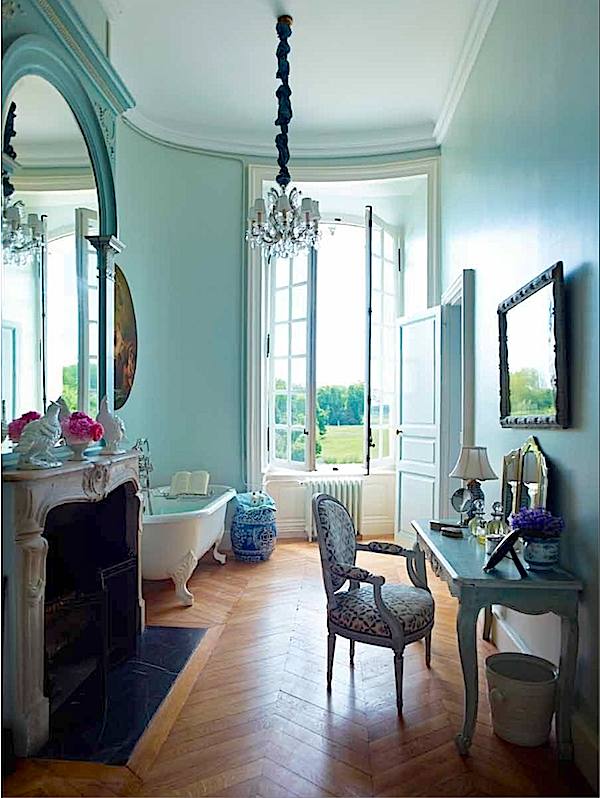 Jennifer Boles' In with the Old is a charming and gently instructional compendium of 100 design details from the past. An entertaining read with a great balance of factual and fun anecdotes and tidbits, it is a perfect gift and essential addition to any design library.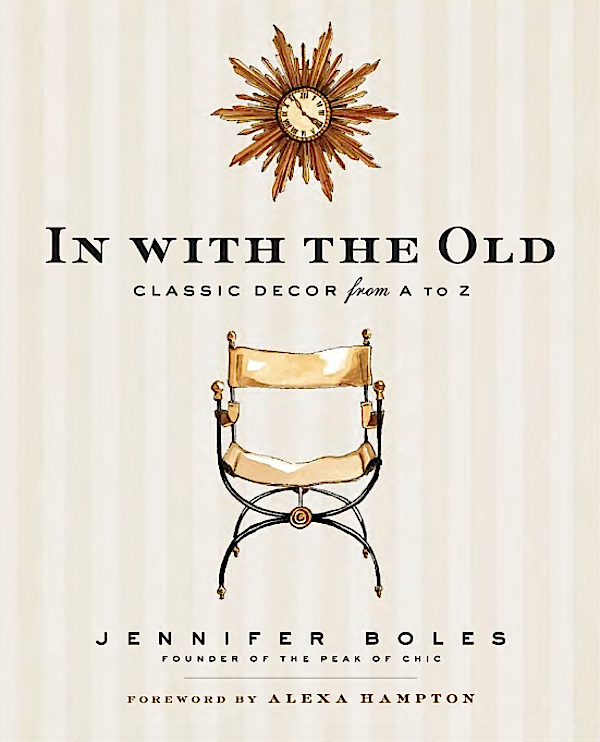 The author of the popular Peak of Chic blog, Jennifer offers helpful hints and timeless advice based on the stylish essentials favored by top tastemakers of the past accompanied by photographs and delightful illustrations by her sister.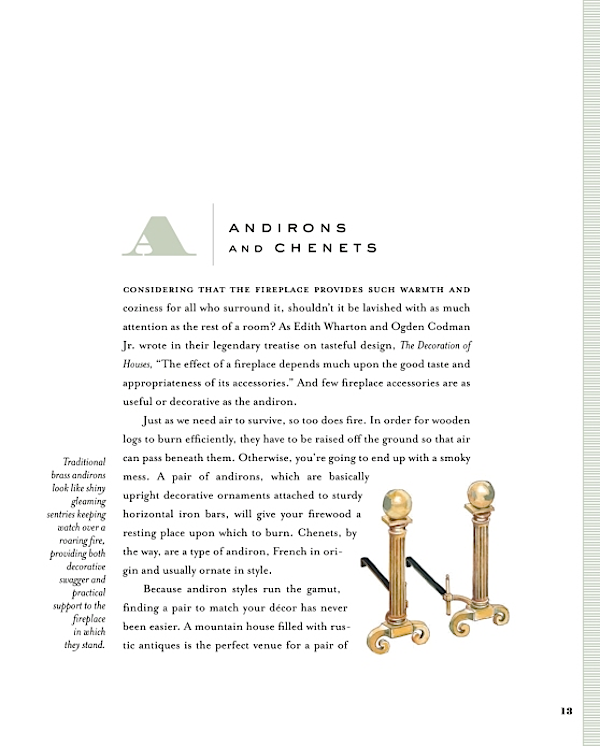 As an alumnus of the legendary Parish Hadley, Brian McCarthy was well trained by mentor Albert Hadley. And as Bunny Williams explains in her foreword to Luminous Interiors, "The richness of Brian's work comes from a curiosity and knowledge of all periods of design. He is a constant student: reading, traveling, absorbing the best, and, in the end, creating his own interpretations."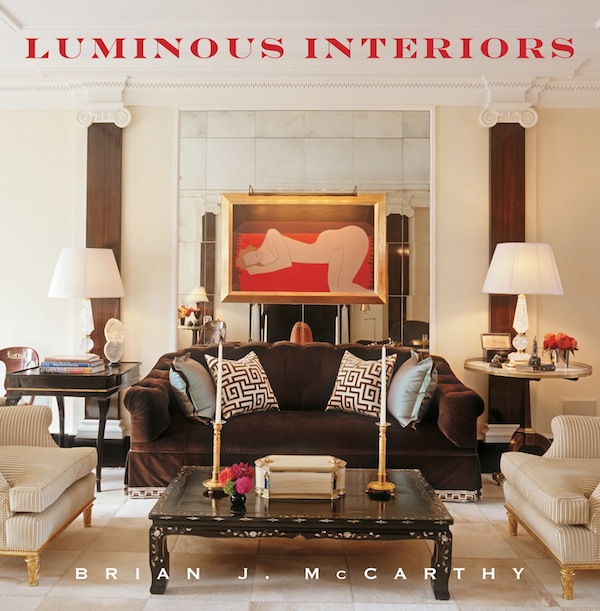 It is this constant layering of knowledge on top of a mastery of proportion, flow and essential building blocks, that allows Brian to tackle each project with a fresh and unique perspective. With an appreciation for artisanal craftsmanship of the highest order, Brian incorporates incredible elements in his projects, such as the carved Mériguet-Carrère plaster panels below that appear in the frontispiece of the book.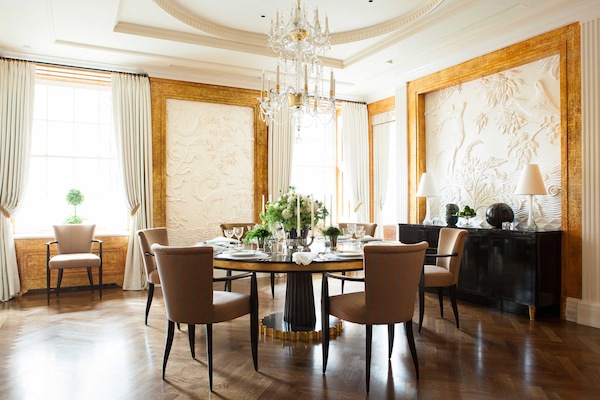 or a pair of amazing bronze crocodile consoles by Claude Lalanne in his own apartment. Through nine luxurious residences, you can see how Brian's meticulous attention to details and innovative use of art and artistic techniques distinguish his work.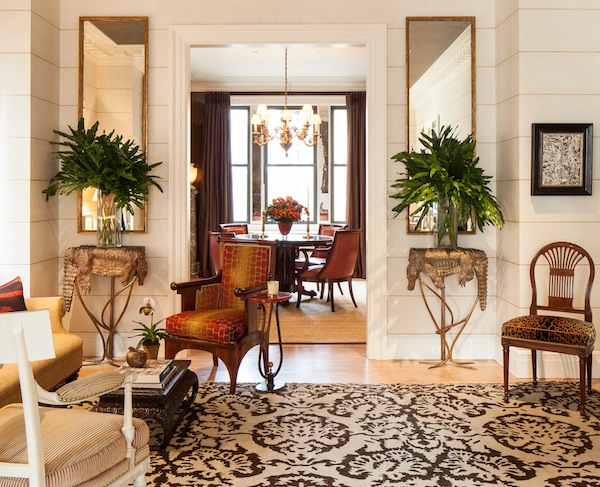 Known for his sophisticated and eclectic elegance, Stephen Stills presents in his new volume, Decoration, sixteen homes eloquently photographed by François Halard.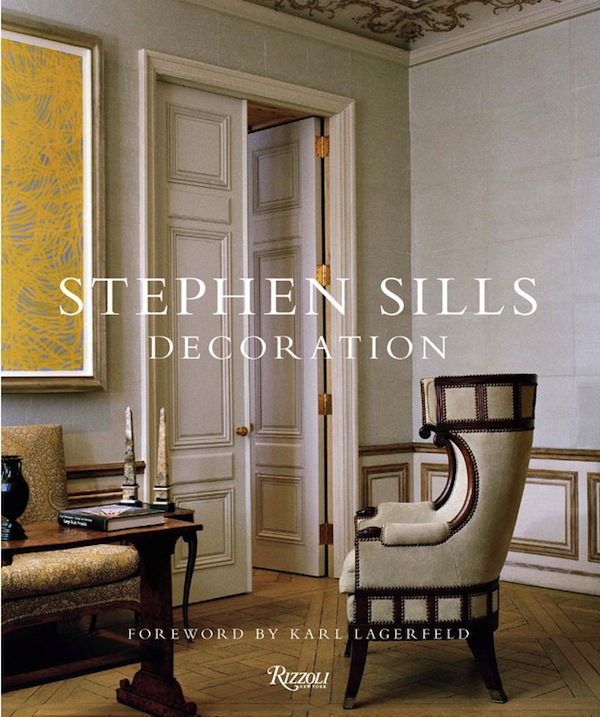 In his rooms, textural play counts on every surface and art is integrated thoughtfully throughout. In this stone house on the North Shore of Long Island, the entry hall tells a tale of ancient and modern working together that is a hallmark of Sills' distinctive style.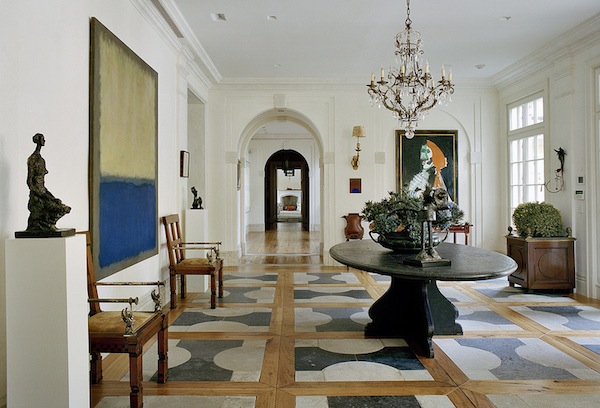 Even outdoors, Sills creates rooms of timeless style where architecture informs nature and vice versa. Here, in his own Bedford house, Sills installed American limestone columns with lead French urns decorating their capitals to define the space. It's a volume to educate the eye.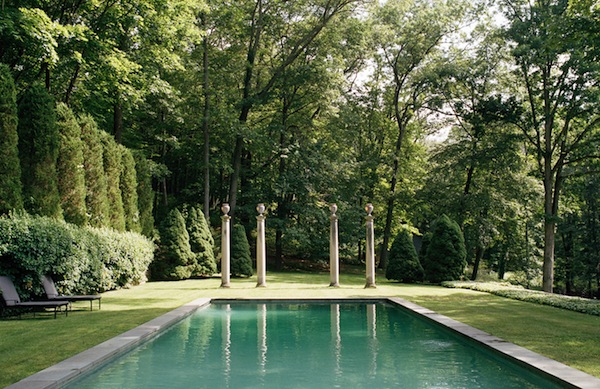 Expanding on the principles established in her first book outlining the four elements that comprise the language of interior design, designer Alexa Hampton now focusses on the details in her new volume Decorating in Detail.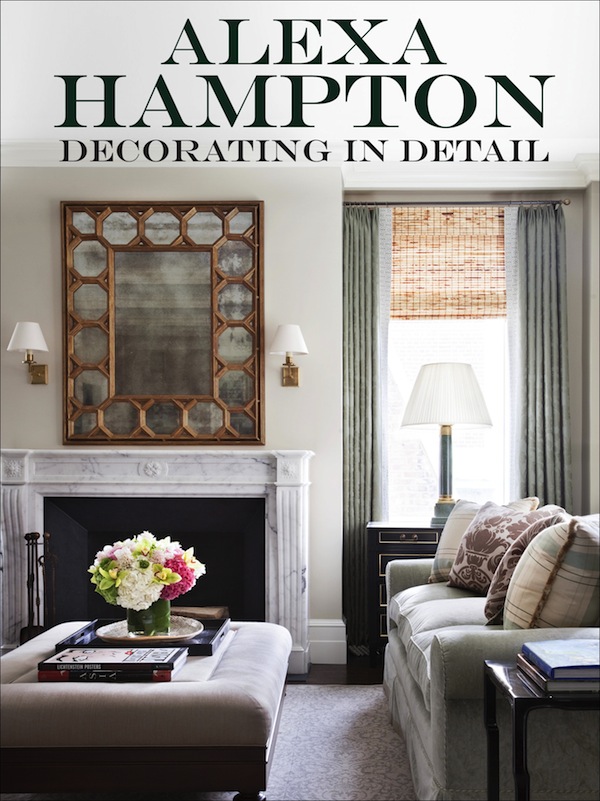 In seven beautiful projects from New York City to Florida, she shows how the smaller touches distinguish a house from any other.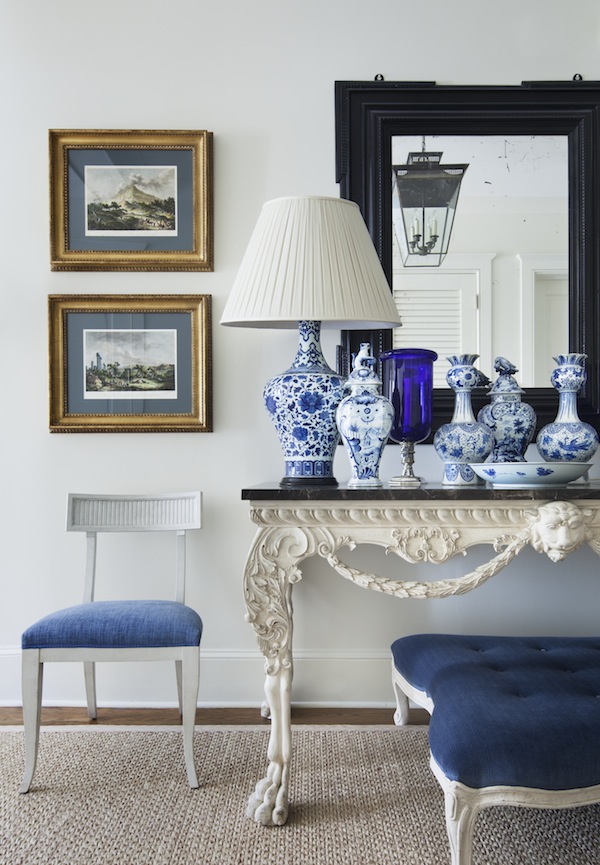 With incredibly practical information and detailed photos, Alexa shares how high to hang curtains  and artwork, what type of curtain rod or door pull to use and the ten commandments of kitchen design. Including a wide variety of inspiration and specific sources, this book is a great addition to any design library.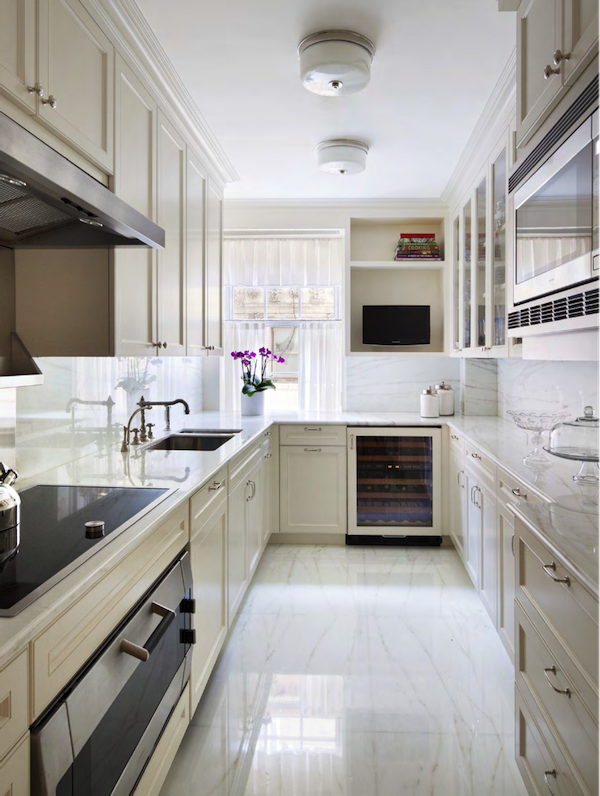 In Thomas Pheasant Simply Serene, we are invited into the designer's world of pure refinement. Fusing past and present in fresh and elegant ways, Pheasant's version of modern classicism is one of tranquility and balance.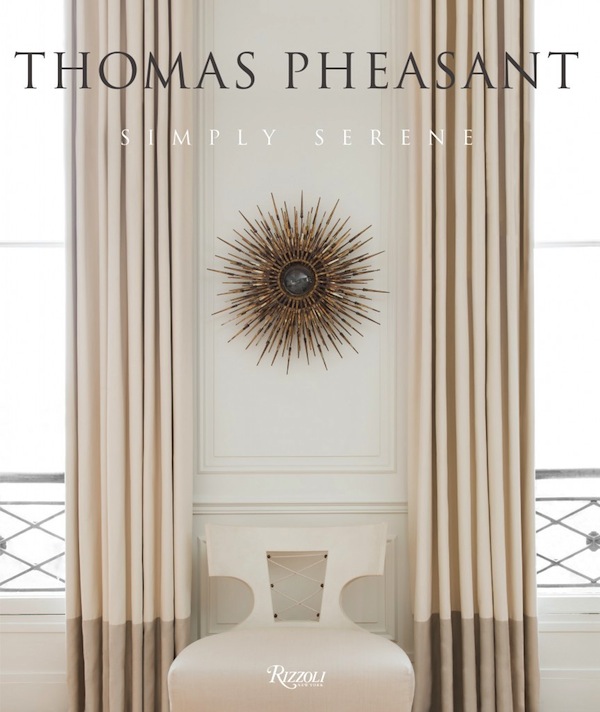 His quote at the beginning of the book explains it all, "There is nothing more luxurious than space to breathe." Echoing both this quote and the book's title, the interiors of this volume, like Pheasant's work itself, reflect a serene simplicity.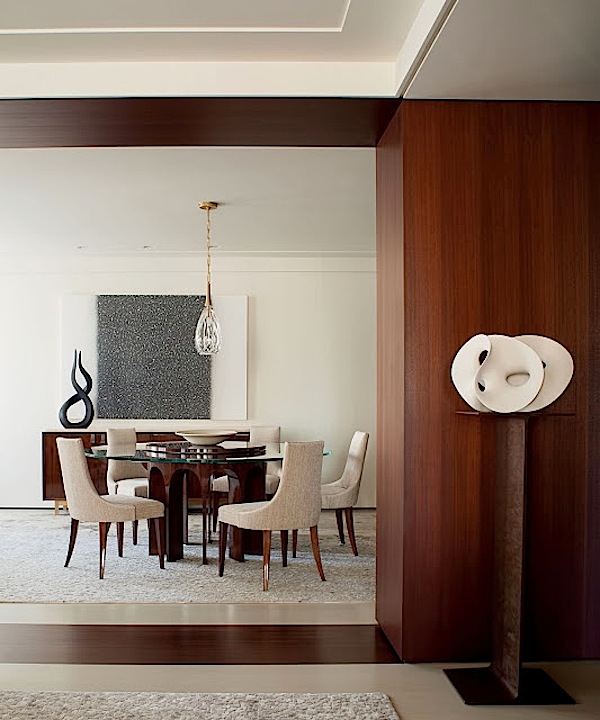 In a mix of beautiful black and white and color photography, the designer's work is presented in a format that feels both timeless and current, and clearly that is the point.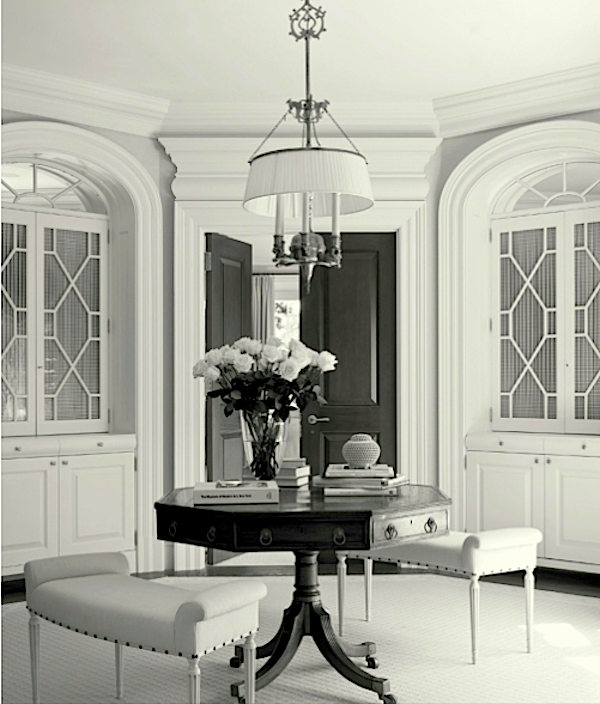 William Hodgins' Interiors celebrates his timeless and elegant designs. It is a testament to his work, that even his earlier rooms look just as fresh and relevant today as they did in the late 1960's and 70's when, after working at Parish-Hadley, he moved to Boston to launch his eponymous firm.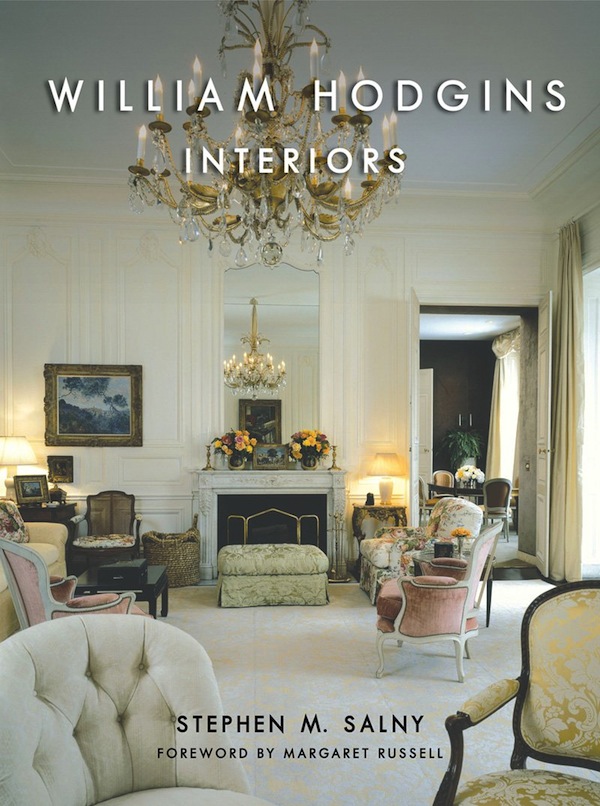 With nuanced neutrals and thoughtful details and accessories, his understated and luxurious living spaces are how many of us would still like to live today. In a season of blockbuster design titles, this is a quiet gem.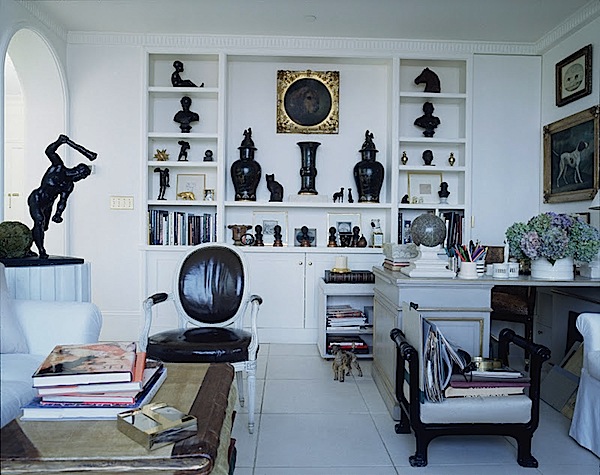 In the follow up to their stunning first volume, The Houses of Veranda, the upscale magazine now offers entrée into scores of the most gorgeous gardens, courtyards, pools and landscapes that have graced their pages over the last 26 years.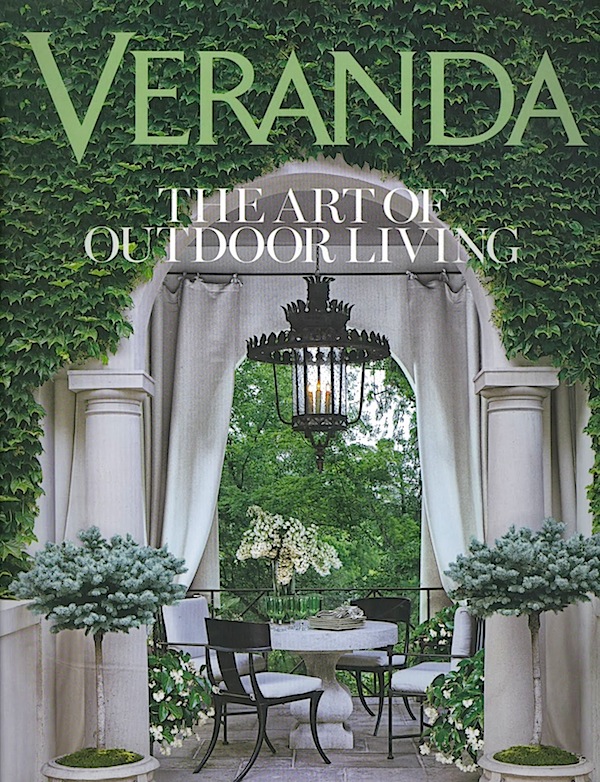 From Connecticut gardens to hilltop splendor in Provence, in Veranda | The Art of Outdoor Living, you'll be transported by the exquisite projects and photography in this book.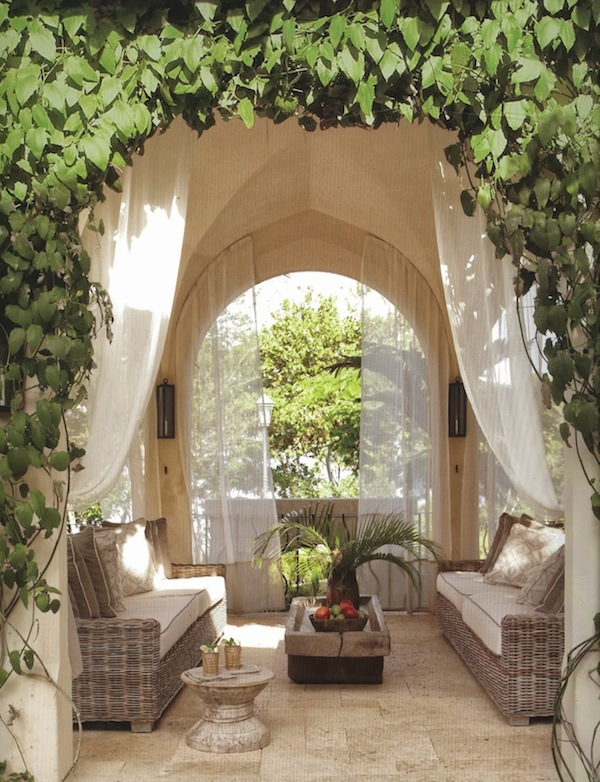 Whether scouting for ideas or inspiration, the vicarious visits to outdoor spaces around the globe are a visual feast. The perfect gift for any design or garden aficionado on your list.