Along with a few other alumnae of the original BlogTour in London last September, I was invited by Modenus to participate, when the British and some new US bloggers recently convened, for BlogTourNYC.  On our first morning, we visited the showroom of luxury kitchen company Poggenpohl. As you may remember we had been to their fabulous Waterloo space in London last fall. One of the many aspects of Poggenpohl I love is their collaborative nature – in this case with upscale sink and faucet manufacturer Blanco – the perfect symbiotic relationship!!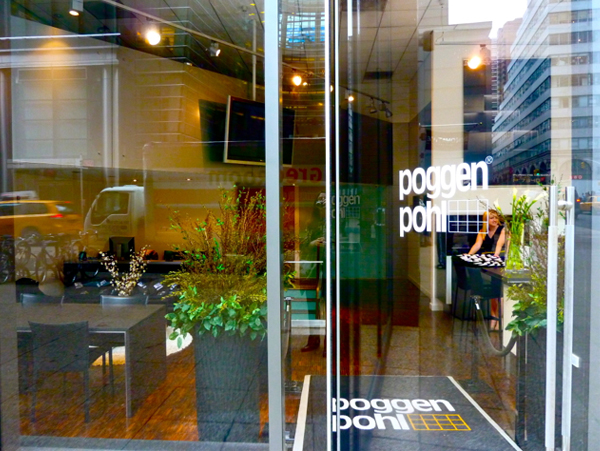 Beginning with a tour of products and the showroom, Blanco presented some of their latest and greatest, which indeed are, and work beautifully within the handsome Poggenpohl framework. I have owned several Blanco sinks and can personally attest to their excellence in design, quality and longevity. For those of you with gardens, the eco-friendly Blanco Solon Compost System is brilliant. Integrated into the countertop, it not only saves space but makes composting a breeze. No more messy bins or counters, and with a sealed lid, it prevents potential odors from marring the aesthetic effects of a beautiful kitchen design.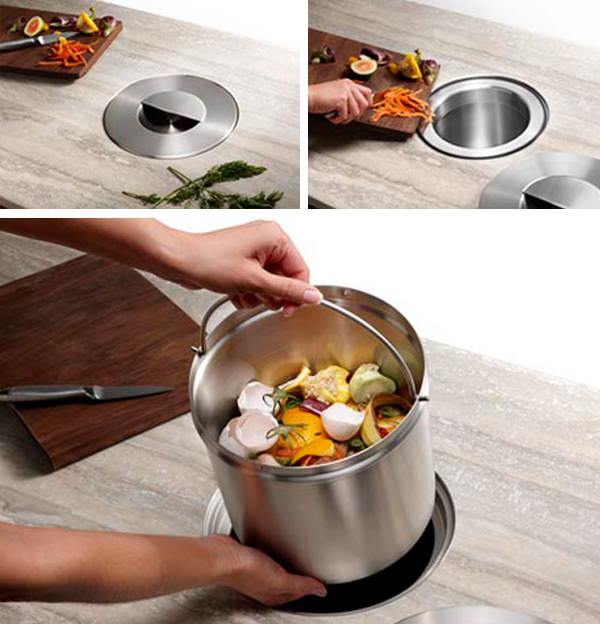 Their new Culina faucet, below, has merged industrial semi-professional functionality and sleek design with a closed, easy to clean, coil and a magnetic hook that snaps back into place, both features preventing any potential entanglements.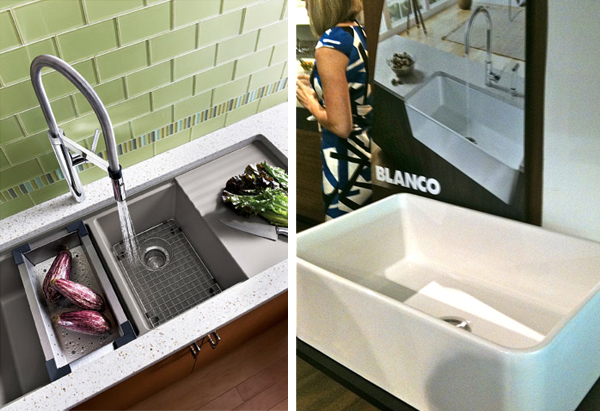 My favorite of Blanco's latest line up is their new Cerana Apron Front sink. Its clever reversible design can swing traditional or more contemporary depending on how you position it, with rounded corners on one side and sharper more modern contours on the other. Unlike many bulkier fireclay sinks, it has a super slim design and a durable finish resistant to stain and chipping. This is a total winner in my book. Here you see it in the showroom with the more rounded corners out (sorry about the suboptimal photo).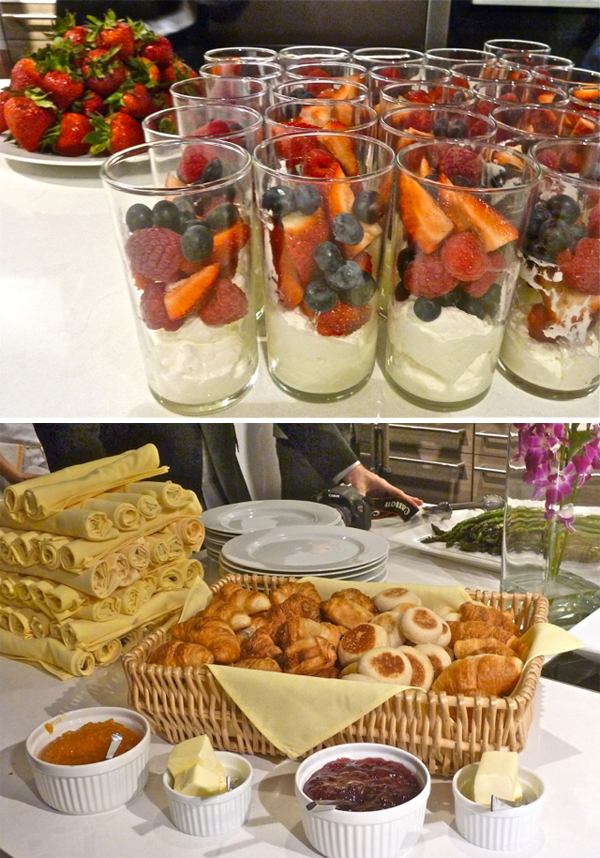 Poggenpohl has forged another partnership with well known chef Eric Ripert of Le Bernardin fame. It is the perfect pairing of two innovators in their respective fields, developing a kitchen that is an ideal merging of elegance and efficiency, allowing the home cook to be socially involved with their guests in a beautiful well functioning space.   We were treated to a lovely brunch in the new kitchen he designed, demonstrating its thoughtful professional touches.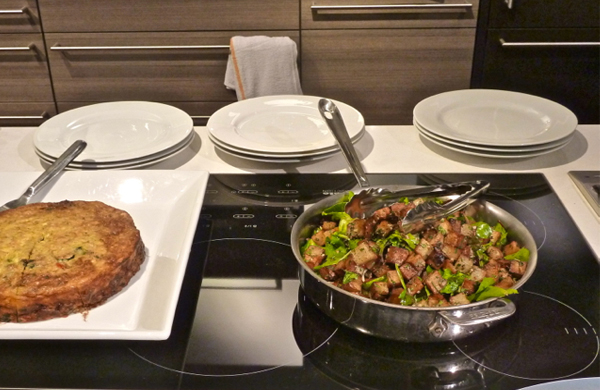 A totally flush cooktop (Miele induction) and generous plating area in front are practical features that make entertaining and clean up particularly easy. While the cabinetry is available in several finishes, this handsome pale terra wood grained version below, fitted with BlogTour sponsor Miele appliances, is my favorite. Hard to believe it is a washable melamine surface!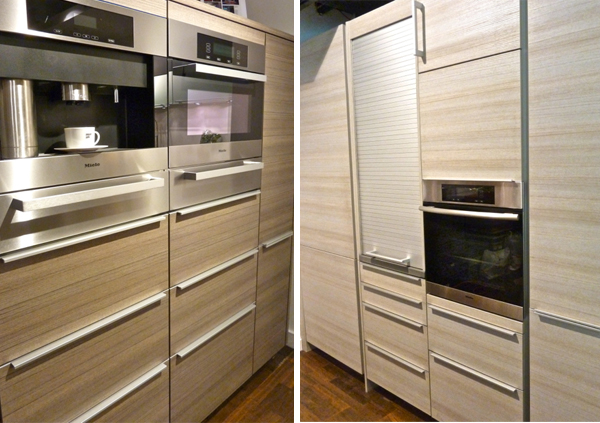 Poggenpohl's forward thinking holistic approach to kitchen design is apparent in the +Artesio. A collaboration with Hamburg, German architect and product designer Hadi Teherani, it presents an entirely new concept, integrating all surfaces into the design.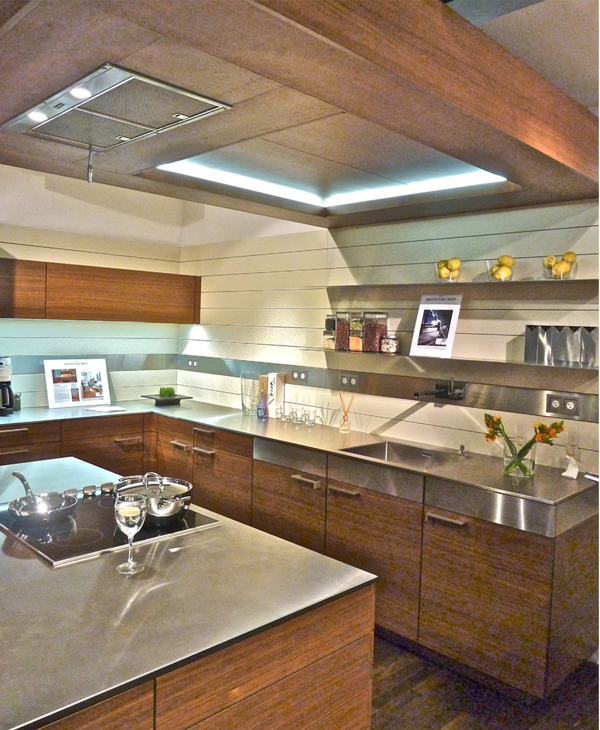 The ceiling, walls, cabinetry and lighting are all unified into a cohesive single spatial concept. LED lighting is incorporated, offering both aesthetically and environmentally friendly illumination and new cabinet technology allows easy vertical lifting of heavy overhead doors, demonstrated here by Poggenpohl US  president Ted Chappell.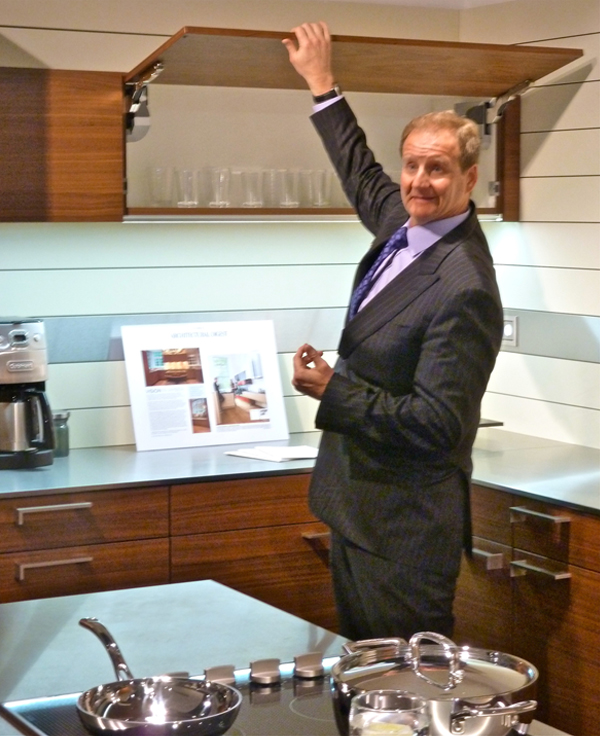 Horizontally banded wall panels hold adjustable shelving and provide a clean unified facade. I'm not sure I could keep my kitchen this neat, but I do love the look!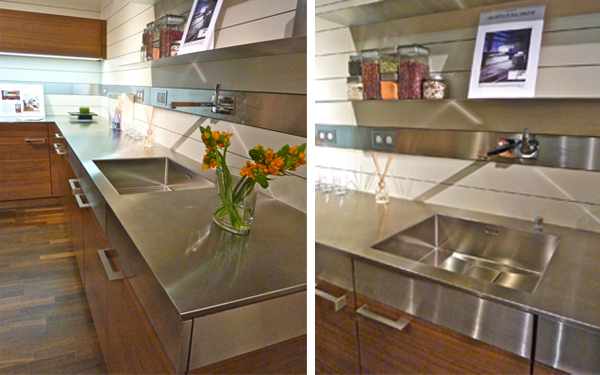 And what a wonderful solution for the ubiquitous design dilemma of where to put the necessary but not always sightly outlet.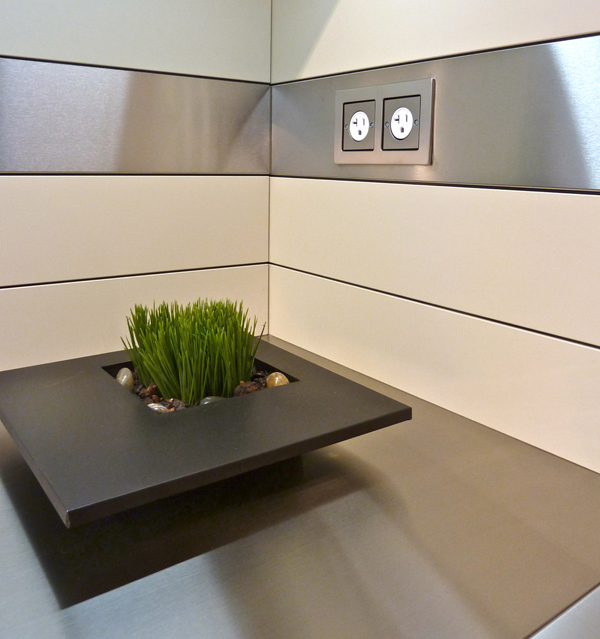 Behind closed doors, the +ARTESIO is just as organized and beautiful as it's outward appearance. Leave it to the Germans to devise such fabulous interior drawer details.
While I love my more traditional kitchen, each time I visit Poggenpohl, I vow that my next redesign is going to be one of theirs, equipped with all the fabulous Blanco and Miele accoutrements of course!!
Thanks to Modenus, and all the people from Poggenpohl and Blanco who made such a lovely morning possible.