The season is certainly upon us and everyone seems to be in the spirit this year. The stores are crowded, there is an upbeat festive fervor that fills the air and the only downside is the traffic and challenging parking situations – a small price to pay! I don't usually post current articles from magazines but this month's Connecticut Cottages and Gardens contained such a perfect seasonal feature, I couldn't resist.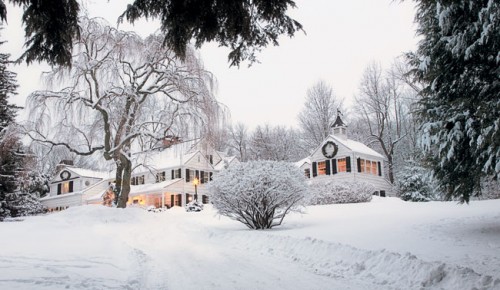 Not far from me in the neighboring town of  New Canaan, sits a classic 18th century white clapboard home owned by interior design Susan Oster and husband Hank. Set on 5 acres, this old house was made for the holidays.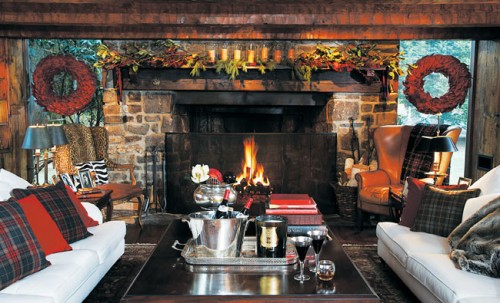 The original fieldstone fireplace is the perfect backdrop for Christmas decor. Classic tartan, red wreaths and silver accoutrements set the stage for a perfect at home celebration.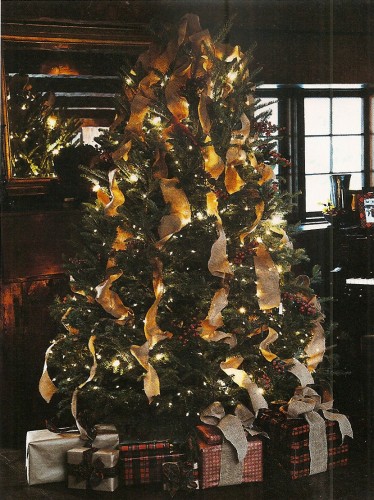 A simple classic tree with burlap ribbon and white lights is all you need in this setting.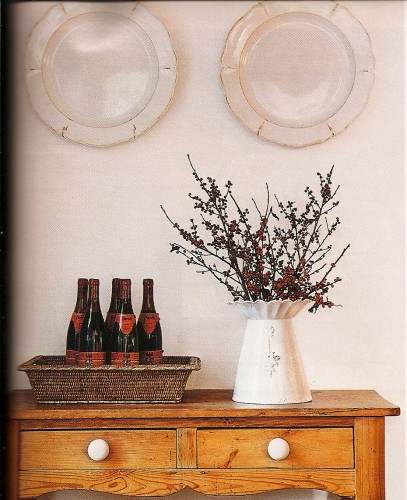 Charming vignettes around the house quietly whisper holiday like this white vase with pepperberries in the kitchen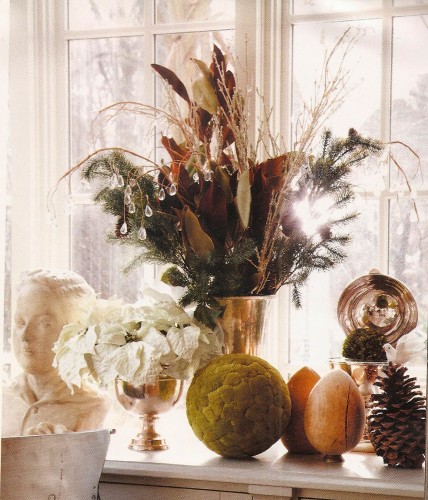 or these antique silver vessels with natural green and white arrangements.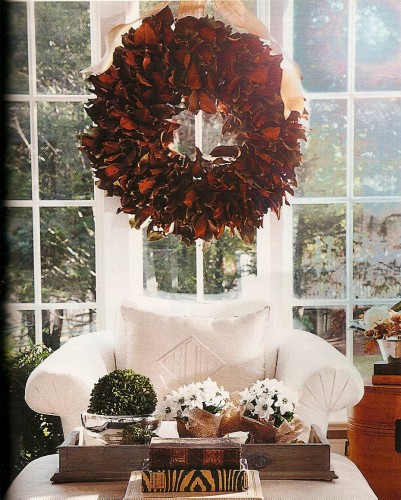 The sunroom offers Christmas cheer with a red wreath against the linen arm chair.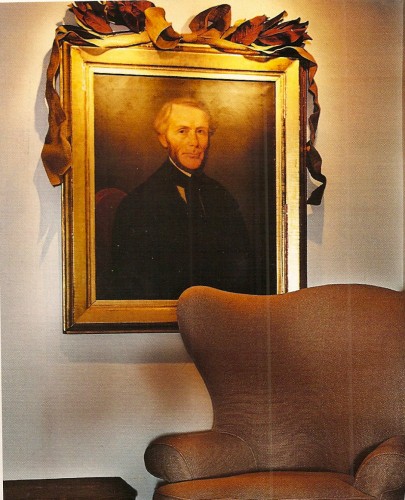 Even a late 18th century oil gets adorned!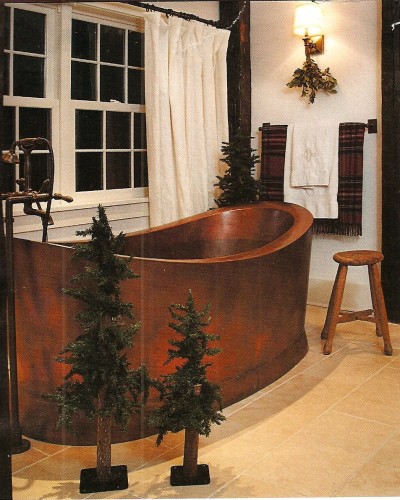 All photographs by Morten Smidt
I don't think I'd even mind the snow knowing I could relax in this fabulous copper tub looking out over the property. Here's hoping this serves as a little inspiration during your holiday preparations!!