The Oscars are always fodder for fashion critics. There will be many reviews with favorites and pans. I thought several actresses looked beautiful but I must mention Cate Blanchett in particular. (I ideally wanted to mention a British actress but Australia was once part of the Empire after all). She looked stunning in her lavender Givenchy – it was both tasteful and elegant, yet fashion forward. I also loved her hair – simple and chic.
photos: Getty Images
This was not a dress many could wear, and I must admit, I didn't love the front circular panel at first, but it grew on me and I think the whole effect with the pleating and beading was just lovely.
But I couldn't just leave it at that. We must also honor the British in terms of decor. This London town house belongs to the founder of Chelsea Textiles, Mona Perlhagen. Over the course of 14 years and separate purchases, she and her husband managed to acquire the entire house and gradually set to put it together into the beautiful home it is today.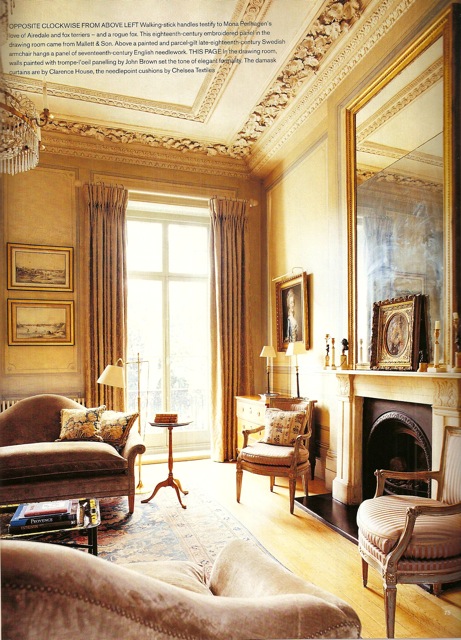 The drawing room's wall are painted with trompe-l'oeil panelling. The needlepoint cushions are of course by Chelsea Textiles.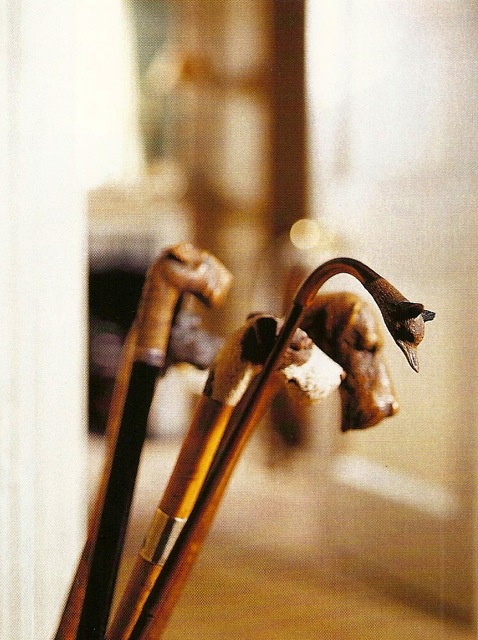 The collection of walking sticks speaks to one of the themes of the house – dogs.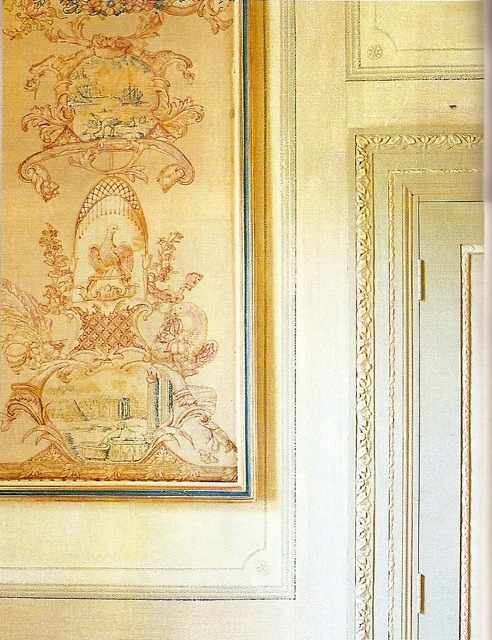 The other theme is of course needlework, represented here by this 18th century embroidered panel also in the drawing room.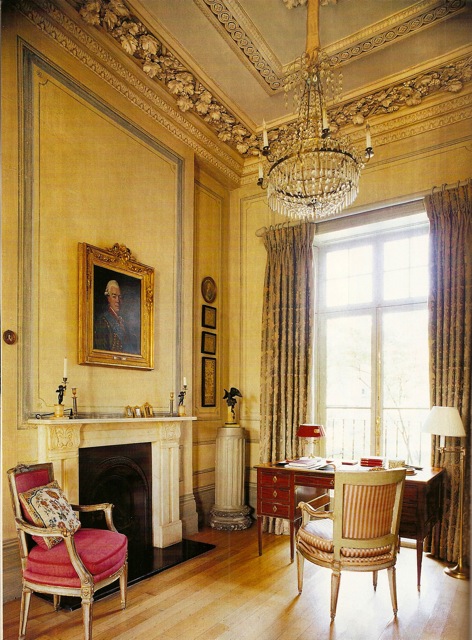 In this additional shot of the drawing room, you can better see the incredible cornice frieze of grapes which Perlhagen painstakingly had restored.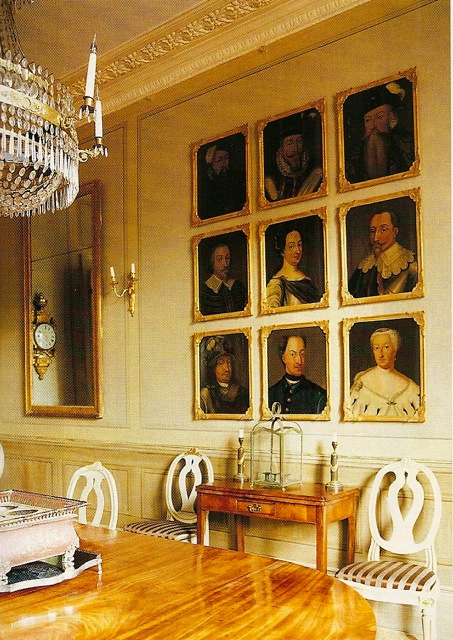 Perlhagen is married to a Swede, and much of the furnishing is Gustavian. The dining room features a series of 18th century portraits of Swedish monarchs.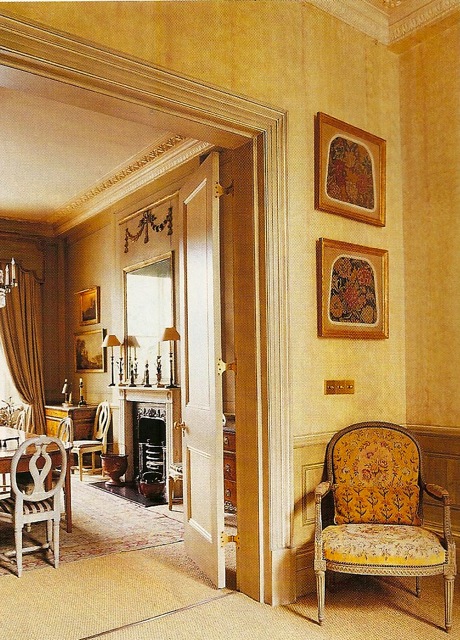 Also in the dining room, to the right of the door, you can see a pair of framed needlepoint seat covers.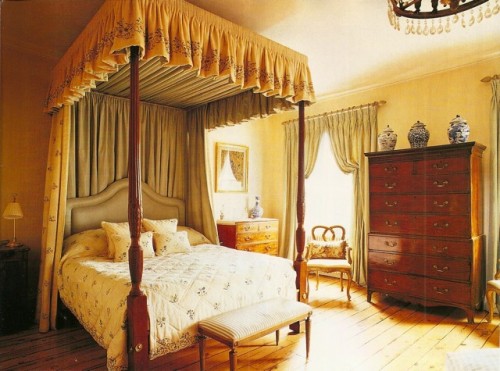 I love this classic bedroom with bedcovers and hangings by Chelsea Textiles (of course).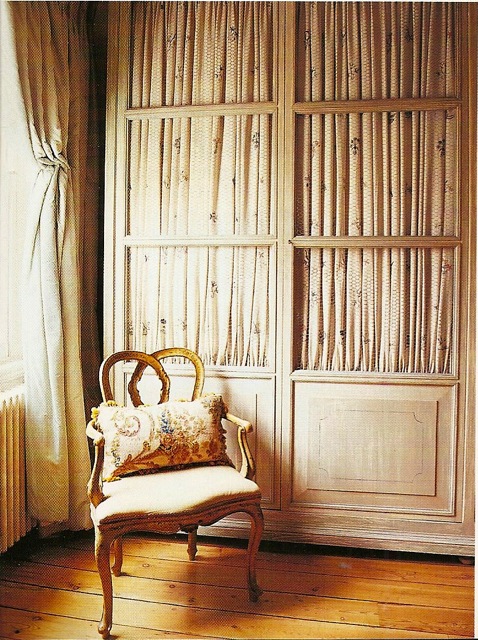 The wardrobe is charming with its chicken wire backed by the same "Scattered Flowers" Chelsea Textiles fabric as on the bed hangings.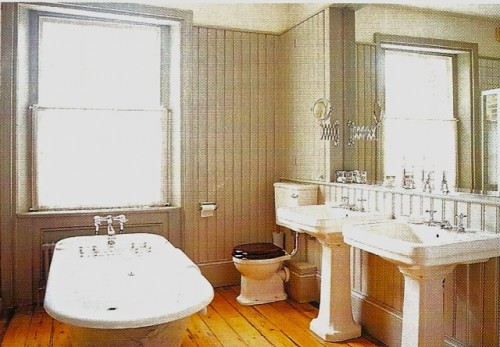 I wish I could see the whole bath to see how the shower was handled (I'm hoping there is one – I couldn't survive with just a tub!)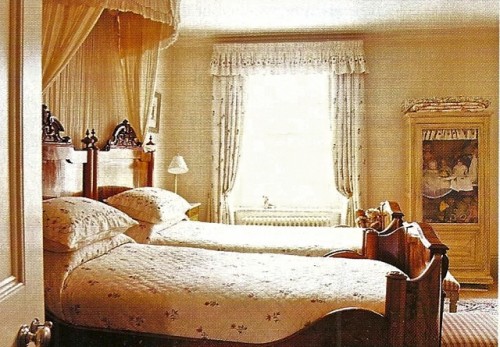 Perlhagen's daughter's room used "Faded Red Wallflowers". I love how she mixed the pale wood of the wardrobe with the heavier tonality of those majestic beds. I'm wondering that fabric is above the painting in the reflection of the wardrobe mirror.
So as we end yet another Oscar season, let us salute the Brits for their contributions to the film industry this year. And we can also give them a nod for interiors and style!
photos by Tim Clinch