As you can imagine, I had many books on my Christmas list and luckily Santa obliged!! But Santa is a very clever fellow – he knew my bookcases were full and that I would need to find other ways to store and display my new acquisitions. Just look at the fabulous foo dog bookends Santa (in the form of my generous sister) sent my way!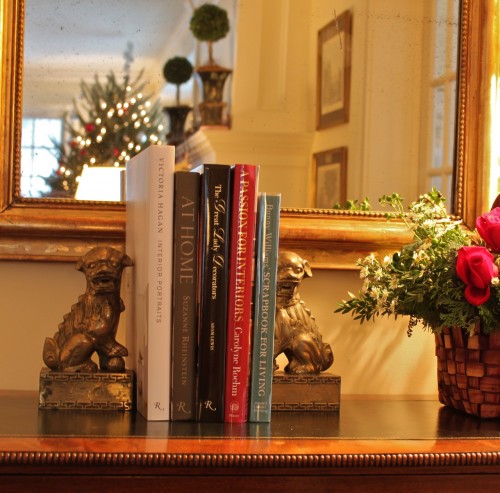 Not only did I get the foo dogs but these handsome stags (or are they ibex?) showed up miraculously as well. They look quite at home in my bedroom don't you think?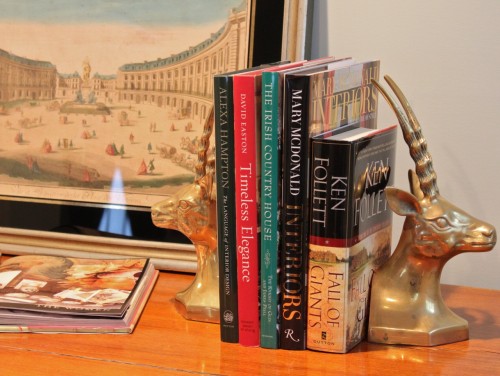 If you also received a bevy of books as gifts over the holidays but weren't as lucky to have such a generous sister, here are a few suggestions to keep your volumes standing tall.
If you love my stags, here is a similar pair that you could have for your own.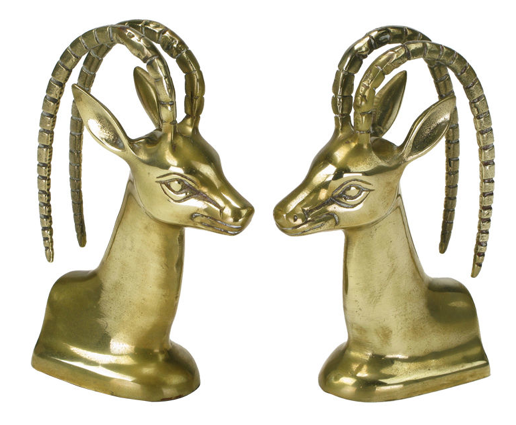 These classic triangle natural marble bookends would look great in either a traditional or modern space.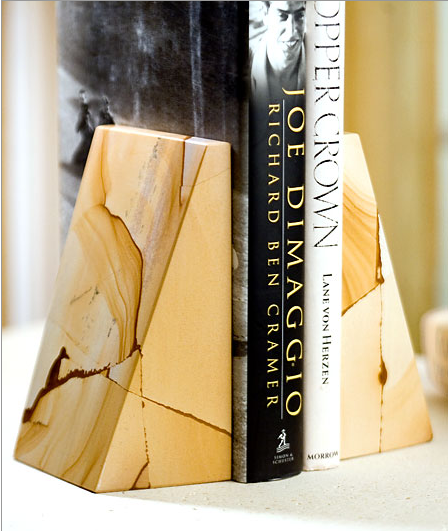 I love these clever vintage bookends.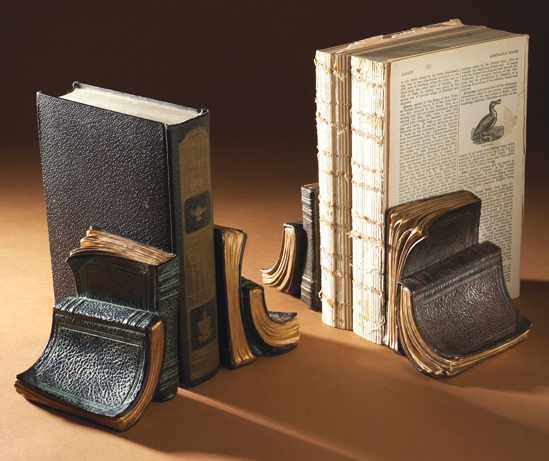 If mid-century is more your thing, these jax bookends by Ben Seibel for Jenfredware circa 1950 would be perfect.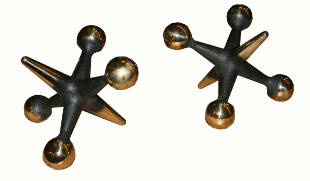 As would his sculptural brass moderne pair.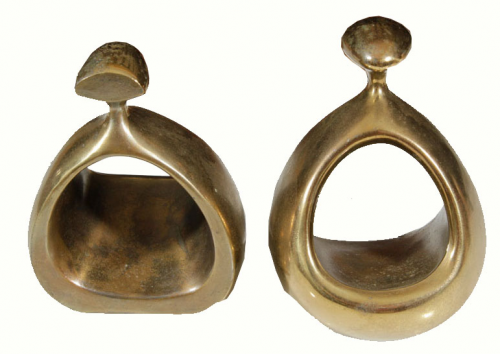 You'll add a little tranquility to your life with this pair of bronze Buddhist Monks holding your tomes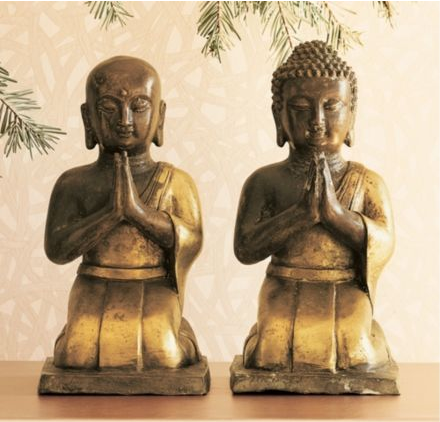 These elegant hand carved lucite horns would make a dramatic statement anywhere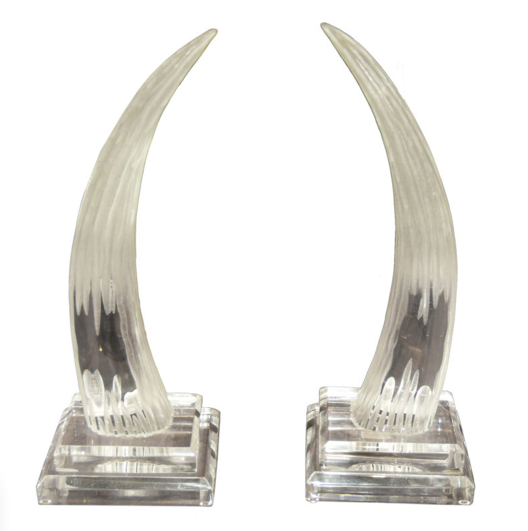 Spizani, the playful Italian brand, offers many lucite options, such as these seahorses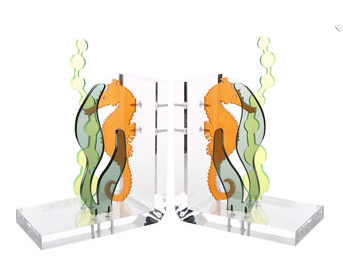 For dog lovers, there are these rare antique french bulldogs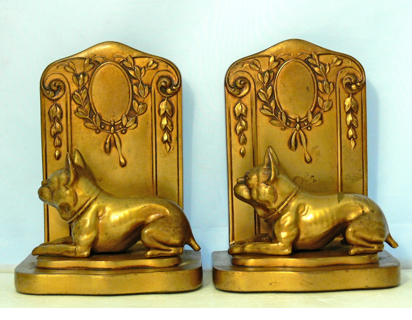 these adorable cocker spaniels from the 1930s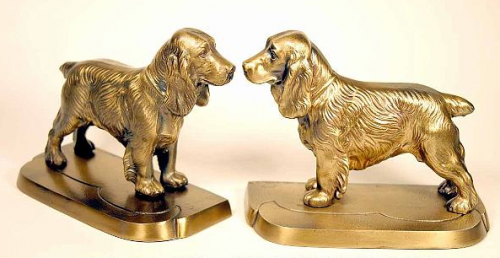 or the charming reproduction cast iron westie bookends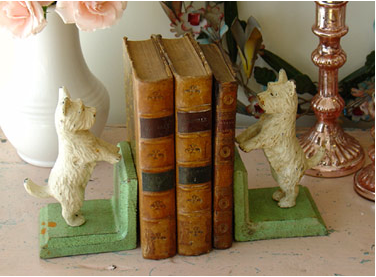 And these foo dog bookends are custom cast and finished on demand – you can choose from over 150 finishes including some that can be made for exterior use.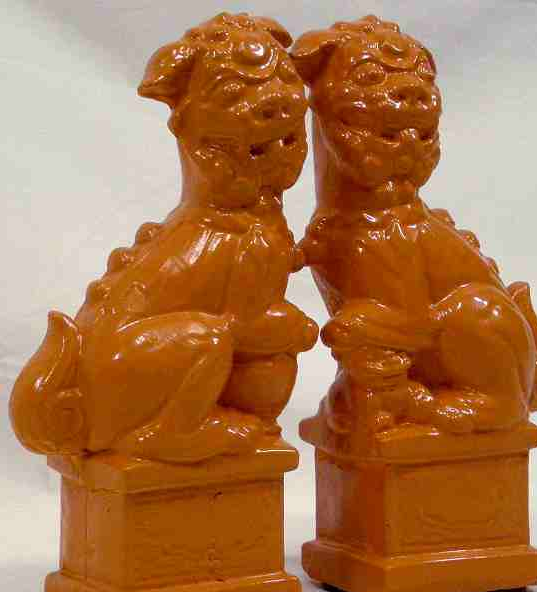 Lastly in this round up are the fabulous architectural bookends from Timothy Richards, about whom I have written before. No list would be complete without his amazing work. He offers both single bookends such as this incredibly detailed version of the V&A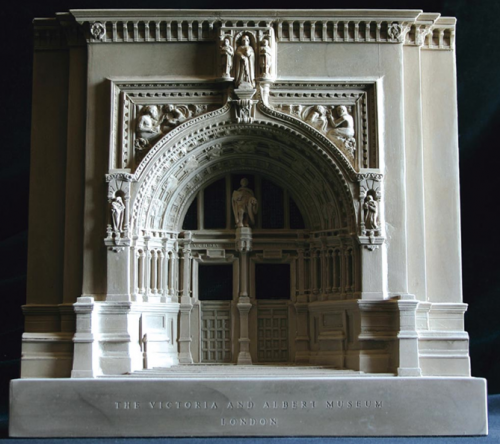 or the traditional double versions such as these of the Mozart Opera House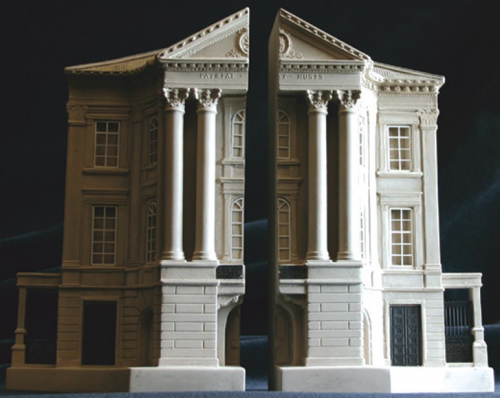 And even if you do have enough bookshelf space, any of these would love lovely as decorative accents within their confines!