On the twitter designTV chat this afternoon host Amy of ABCD Design posed a question – what was your favorite part of Blogfest (not including meeting friends)? She of course had to add that exclusion because it clearly would have been the overwhelming answer. It certainly is mine!!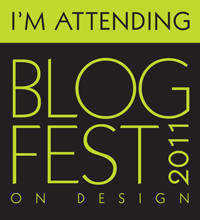 Blogfest encompassed an incredible array of creative activities. Kravet set the bar high with this inaugural event. But I think all attendees would agree that meeting in real life, members of our online community, was by far the greatest outcome of these three days. Although many bemoan the impersonal aspect of our digital world, this event has proven that the power of social media can be an influential force for good. How else would (or even could) I possibly have connected with all these incredible creative people, scattered across the country.
So to end this week of indescribable togetherness and connectivity, let me introduce you to just a few of my companions during the event, many of whom you may know from our corner of the blogosphere.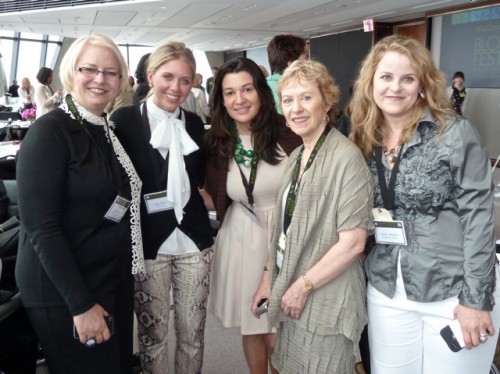 At the initial lunch in the Hearst Tower, I connected with Leslie from The Kaleidoscope Partnership, Suysel and Anne of Tilton Fenwick, Faith Sheridan of Faith Sheridan Design, and Susan of Bridget Beari Designs.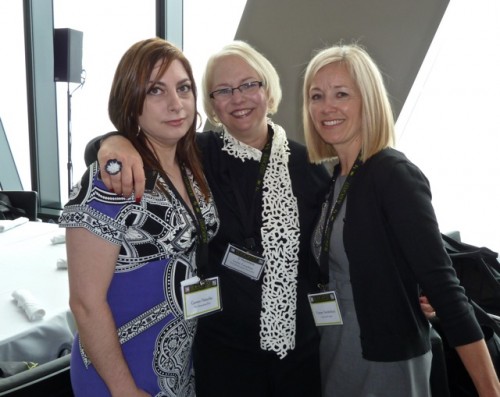 Here is the gregarious Leslie again, in the middle, but this time with Carmen of The Decorating Diva on the left and Yvonne of Layers and Layers on the right.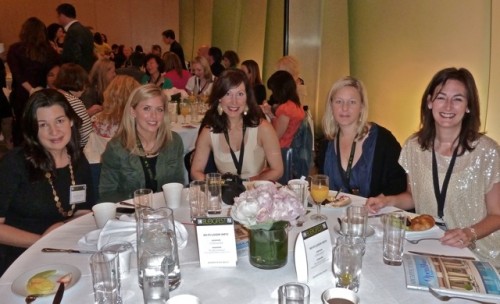 Our table at the Architectural Digest breakfast included left to right, Suysel and Anne from Tilton Fenwick, Elizabeth from Pretty Pink Tulips, Rebecca of Rebecca Tier Soskin Design and Coryanne of Housewife Bliss.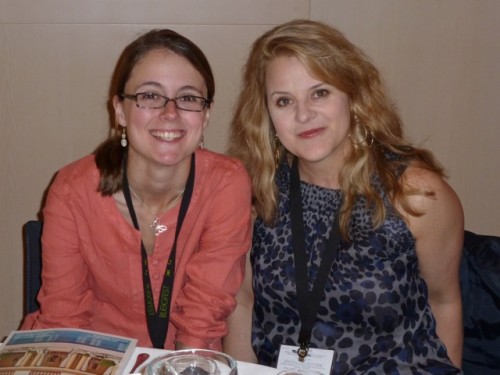 At the other end of the table were Hilaire of Design Lines and Susan of Bridget Beari Designs.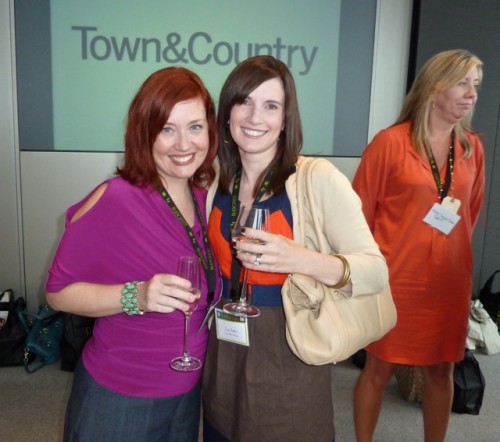 At the Town & Country champagne reception, I clinked glasses with Meredith of Meredith Heron Designs and Traci of Traci Zeller Designs.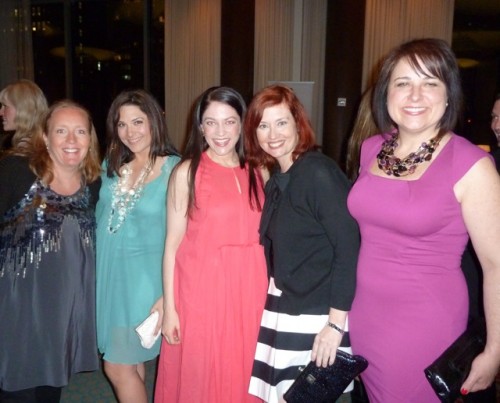 The party hosted by Amy of ABCD Designs, Jonathan Legate and Joss and Main was hopping!! Doesn't everyone look fabulous?! From left, the soon-to-be-mother-of-a-daughter Gretchen Aubuchon, Kelley Moore, hostess Amy, Meredith Heron and Lisa of Decormentor.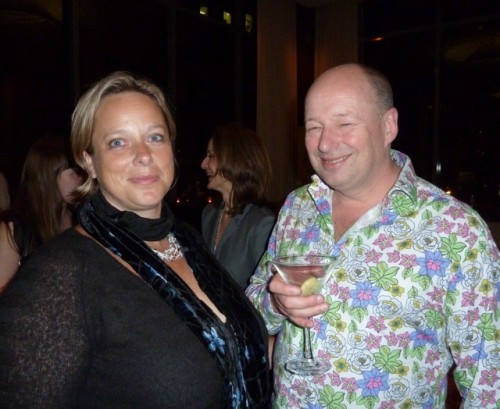 Veronika and Tim of Modenus look like they're enjoying themselves. Tim – last one for you!!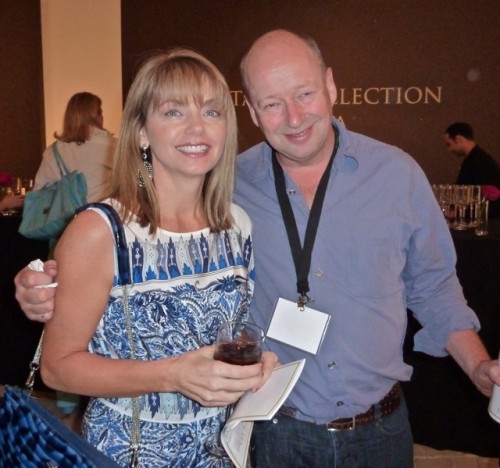 He didn't seem any the worse for wear at the Traditional Home party the next night, here with Andie Day.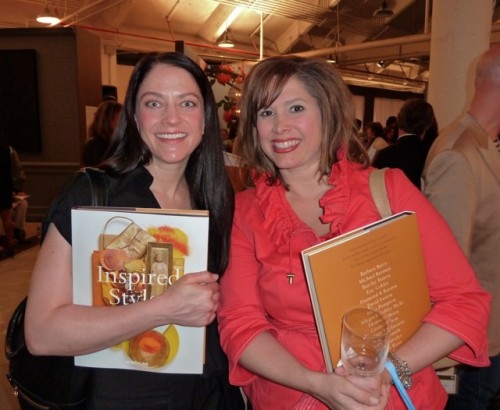 The kind folks at Traditional Home gifted us the beautiful Assouline Inspired Styles book. Amy and Tobi Fairley waited in line for David Easton to sign theirs.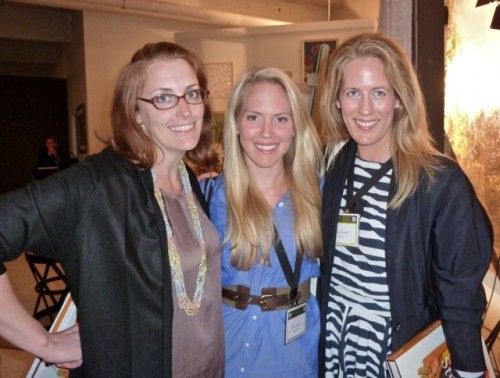 Julieann of Create Girl, Erika of Radiant Republic and Stacy of Stacy Style and Dunes and Duchess were positively glowing. I'm not sure if it was the libations or something the charmingly naughty David Easton said!
Blogfest left everyone's minds reeling – with infinite possibilities – of new ideas, new connections, new collaborations. This medium is still in its infancy and there are no rules – except to be appreciative and considerate – remembering to credit photographers and magazines, to be positive and constructive, to respect other's opinions and work. I look forward to seeing what creativity is unleashed! And as I travel throughout the virtual universe online, I will have new places to visit and faces to put with twitter handles and blog posts that I read! It's a brave new world out there – it's good to have friends!!