I had another holiday move I intended to review today, but due to a tight schedule, just didn't have a chance to do it justice – I'll bring it to you as soon as I can. But I hate to leave you movie fans empty handed, especially at this time of year, so I will remind you of one of my very favorites I mentioned a couple of years ago. To new readers, enjoy – and to older subscribers, it just might be time for a rerun, especially while finishing up your wrapping!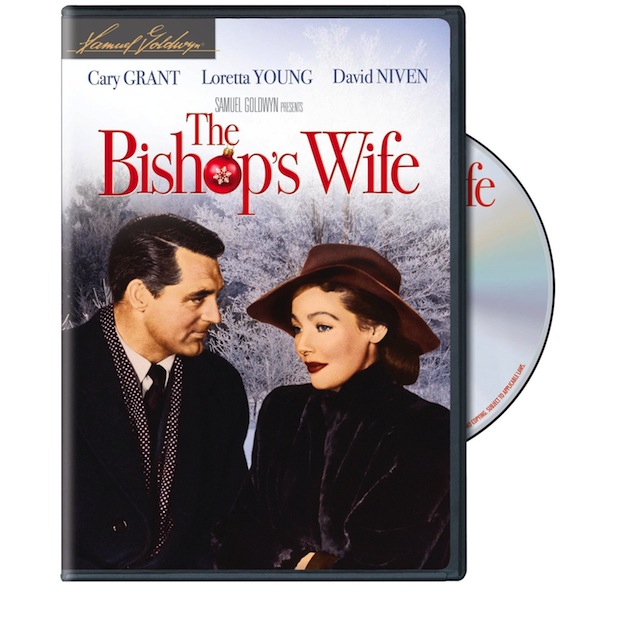 A wonderful film that should be on everyone's list of holiday classics, The Bishop's Wife is a perfect movie to watch to get in the spirit. It is the story of an angel (Cary Grant) who comes down to earth to answer a busy Bishop's (David Niven) prayer. Loretta Young plays Niven's lovely yet neglected wife and there is a great supporting cast with Monty Woolley, James Gleason and Elsa Lanchester. Grant is as charming and debonair as ever and Young so perfectly plays his naive foil. The movie is worth watching for the famous skating scene alone.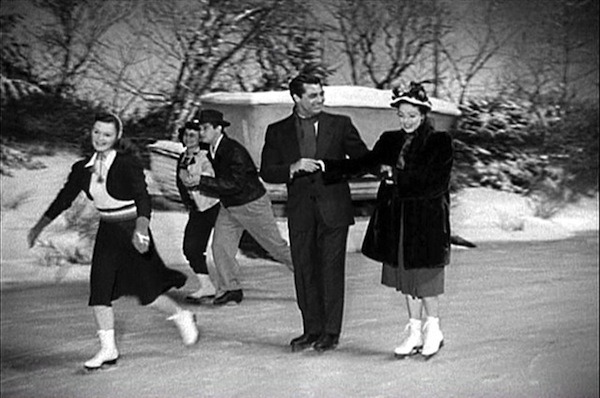 An enchanting heartwarming film with tons of holiday atmosphere, this is perfect to watch with the family by a roaring fire with a cup of cocoa. What could be better?! Take a peek.
: