Although I don't officially feel in the back to school mode quite yet, I'm going to have to face the music soon since one of mine has already flown the coop. I know many of the southern schools have already begun, so I've chosen a movie this week to gently get us all in the mood. My kids actually make fun of me for how much I love Akeelah and the Bee.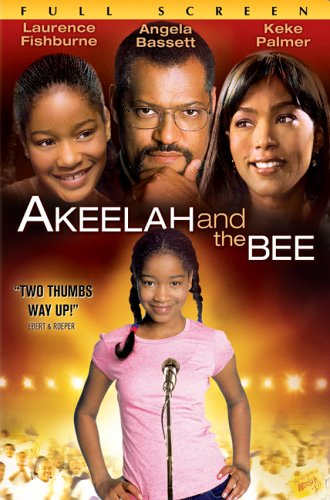 Although a tad predictable, this inspiring and feel good movie from 2006, makes for terrific family entertainment. I often think it's rather difficult to find appropriate kid-friendly films that are also appealing to adults. This fulfills both categories with a big thumbs up. In fact I think I have watched this film more times than my younger daughter!
This wonderful story focuses on Akeelah, an 11 year old middle schooler in a tough South Central Los Angeles neighborhood. She is a bright capable student, who, although acing all her spelling tests, doesn't want to admit her talents and be labeled as an uncool smart kid.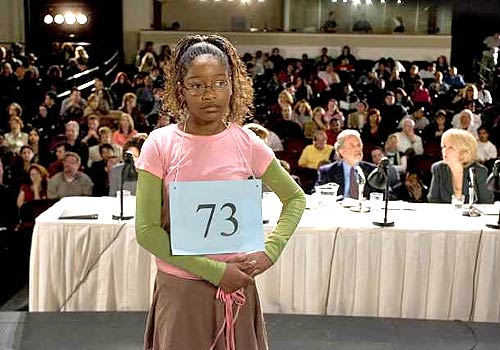 Encouraged by the school principal to enter a local spelling bee, Akeelah finally agrees, even though she has to go behind her overworked mother's back (Angela Bassett). Dr. Larabee (Laurence Fishburn) plays her mentor and coach, a man with his own set of demons. The two at first have an antagonistic relationship that develops into a deep and meaningful bond over the course of the movie.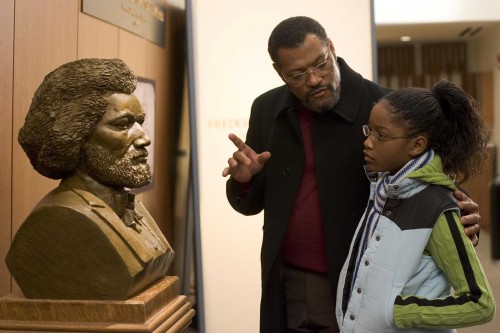 This well written film offers messages on many levels that are clear yet not pandering. Keke Palmer's excellent portrayal of Akeelah showcases the value of hard work, self-confidence and true friendship in a believable and engaging way. No child or parent will be immune to her winning ways and you will find yourself rooting for her success throughout.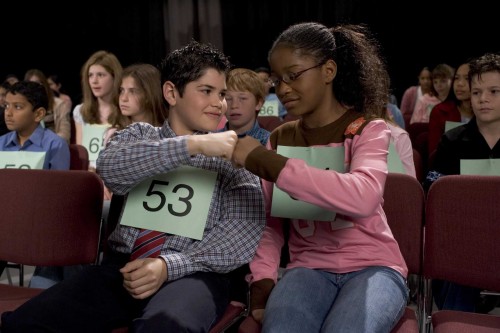 And if you happen to be interested in etymology or have a particular love for the written word, this film will have added appeal. This is not your average spelling bee flick. The excellent script and acting reveal a range of human emotion and character study that go well beyond the genre. I can't recommend this highly enough as a valuable film to watch with kids of just about any age. Don't be surprised if you find them asking if your school has a spelling bee!! You can take a peek at the trailer here.