Please stop back tomorrow for At the Movies. We've had a lot of comings and goings at the quintessential home this week culminating with one coming home from camp and one leaving for school yesterday. We actually had one night, for the first time in two months, where everyone was home together – quite the occasion!!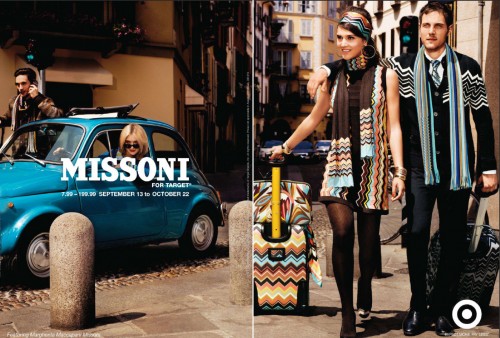 In the meantime, I have a little treat. With the much anticipated Target Missoni collaboration coming soon, I thought it would be fun to take a look at an event that Target sponsored last year. Some of you may have already seen it but since I hadn't,  I assume some of you haven't seen it either. The show was to celebrate Target's fall collection last year. They put 66 dancers, wearing pieces from the fall collection, in 155 rooms at the Standard Hotel in NYC. They performed live routines under a psychedelic light display for an audience watching from below. It's really rather amazing. I'm always so impressed with Target's creative team – they are a truly talented bunch.
Enjoy and see you tomorrow for At the Movies!