On our way to visit Dominique Browning for our BEHIND THE Q weekend, Dr. Pat and I first stopped in to visit a longtime friend of hers, Andrew Grossman at his lovely home in Seekonk, MA. Although Pat had sung his praises as a landscape designer extraordinaire, little did I know the treat I was in for.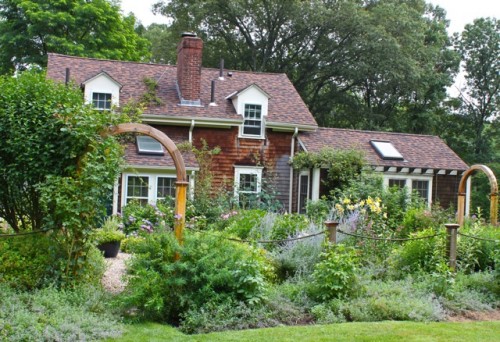 A talented and versatile designer, Andrew has been transforming landscapes since 1993. His clients' properties range from city terraces to country estates, mostly in New England and the New York area. Featured in such publications as Garden Design, Country Living Gardener, and Country Gardens, Andrew's projects feature "imaginative structural solutions with a sophisticated horticultural sensibility."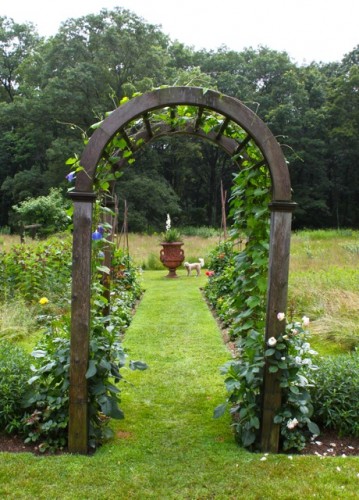 His house and property ooze with country charm. Every view is thoughtfully considered, every angle carefully worked out. Whether a long view such as this looking toward the house across a man-made farm pond with hostas, yellow flag iris and assorted moisture-loving plants
photo by Andrew Grossman
or a detail of exquisite roses, every scene was camera worthy!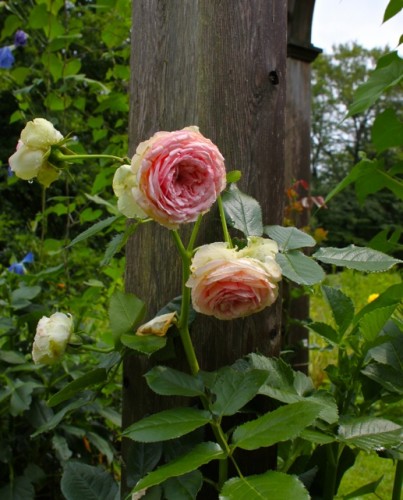 I found it incredible that Andrew tends this entire property alone. There are so many amazing vignettes, that could be mistaken as coincidental successes, but I can assure you every inch is orchestrated to grow into a symphony of casual splendor.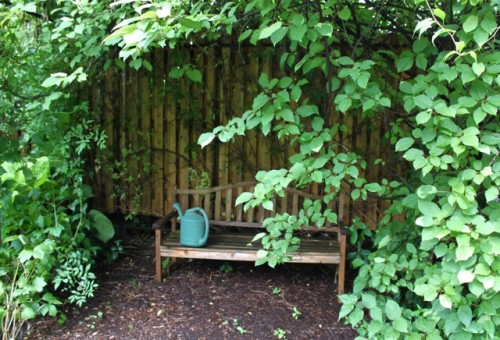 The back of the house is a lush haven reminiscent of a country manor you might see in a BBC series.
photo by Andrew Grossman
The surprise is a checkerboard patio planted with thyme. As soon as you round the corner, you are met with an incredible scent and if you rub your hand along the herbed squares, you can carry the wonderful aroma with you.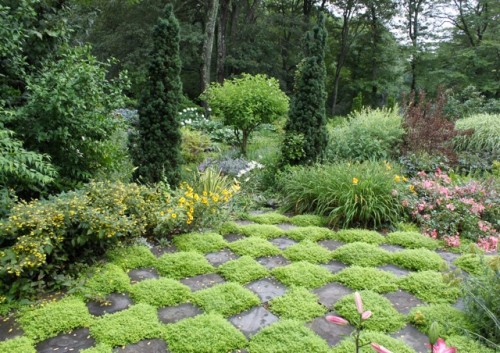 The property is also inhabited by other charming creatures. Chickens roam freely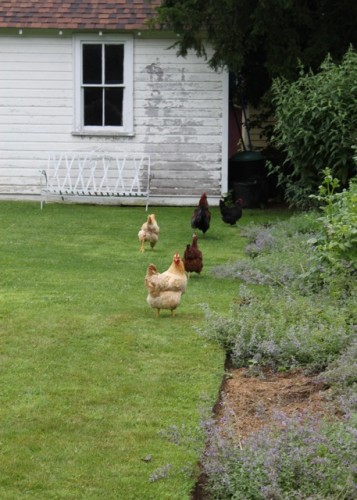 as does the resident glamour boy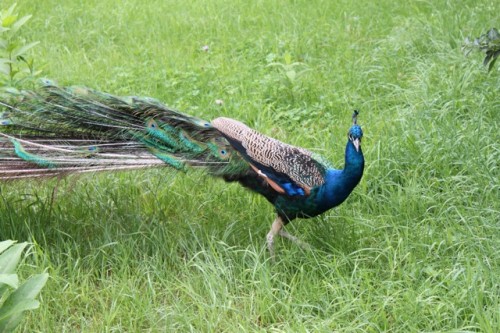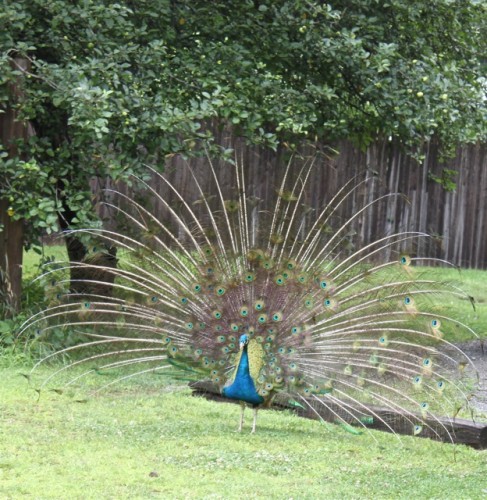 Andrew's own home is only one example of his talent. In looking at his portfolio (all photos below from there), you will see a variety of lovely landscapes such as this formal city garden in Providence with green and white plantings, square bluestone-edged fountain, peastone walkways and sitting areas edged in steel.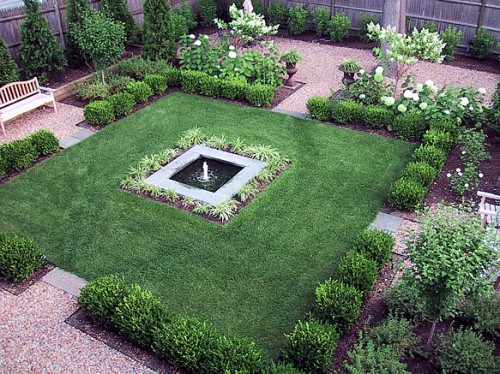 This lovely semi-circular perennial border backed by larch trees is in Bennington, Vermont.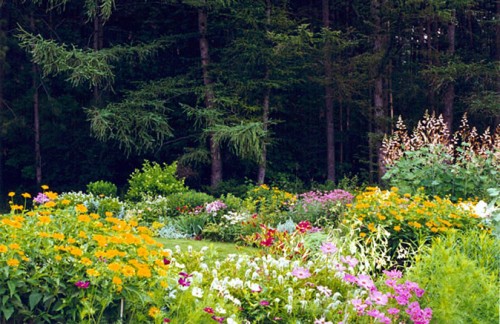 This swimming pool garden in Vermont with wooden decking and boardwalk and mixed planting of annuals, perennials and flowering shrubs was the Garden Design Magazine Golden Trowel Winner.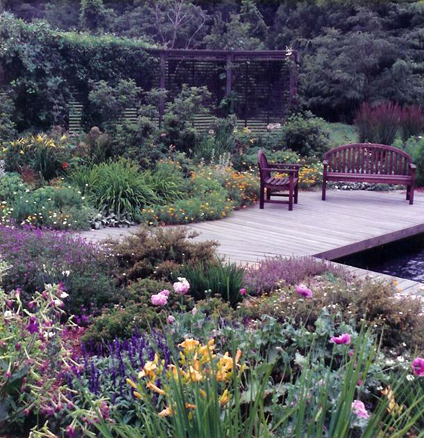 If you'd like to see more of Andrew's work and his gardens, I encourage you to visit his blog. Andrew's garden was part of the Garden Conservancy's Open Days Program this year. If you are going to be in the area, you may visit the gardens by appointment during the growing season. Tours and lectures for garden clubs and other groups may also be scheduled by calling (508) 336-3696.