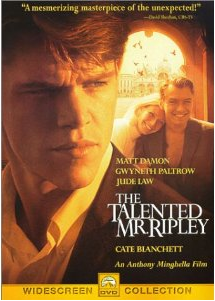 Today the offering is a more contemporary movie (1999). Based on the novel by Patricia Highsmith, The Talented Mr. Ripley is in my book a mini masterpiece of suspense. Like a modern Hitchcock, this film is a pleasure to watch for the aesthetics as much as the acting and plot. Beautifully directed by Anthony Minghella, the movie was shot all across Italy – from Venice, Tuscany and Rome, to Naples and the islands of Ischia and Procida in the Gulf of Naples, and Palermo in Sicily. Director of photography John Seale, who won an academy award for his work with Minghella on The English Patient did a brilliant job of romanticizing the already fabulous scenery and the soundtrack by Gabriel Yared, who also won an Oscar for the English Patient, is intoxicating. Not to mention all you stylish readers will be happy to hear that there are also fabulous costumes and accessories by costume designer, Ann Roth, yet another academy award winner from the English Patient.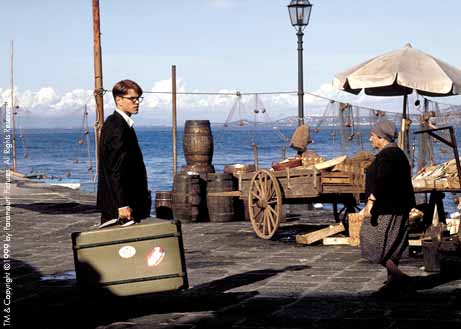 If you are not familiar with the film, let me give you just a tiny bit of an introduction. Set in the 1950s, it is about uppercrust, young American expats living the dolce vita in Italy. Outsider Tom Ripley, played brilliantly by Matt Damon, is sent to retrieve one of them, Jude Law, back from Italy, by his wealthy father. But things don't go exactly as expected. I know that's not much of a teaser, but I really don't want to give much away.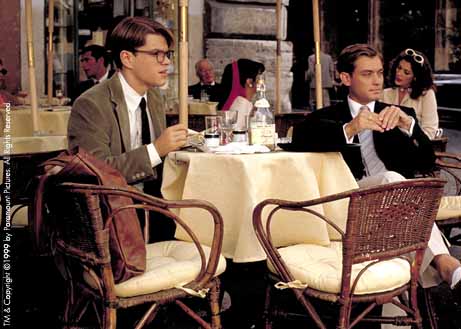 In addition to Damon and Law, the film features an all star cast with Gwyneth Paltrow, Philip Seymour Hoffman and Cate Blanchett.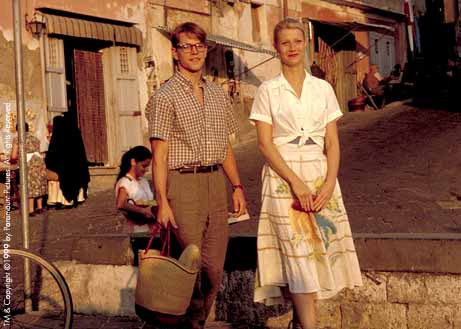 Minghella explained what appealed to him in Highsmith's novel – "Most of us, I think, are disappointed with ourselves at some point, feel inferior in some way, at the edge of things and wish we were someone else. It's something we can all empathize with, and it's what really fascinated me with the story." If that isn't enticement enough, Graham Greene explained that "[Highsmith] has created a world of her own–a world claustrophobic and irrational which we enter each time with a sense of personal danger."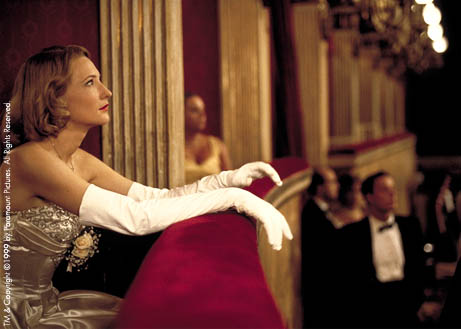 I suspect that many of you who are seeing this for the first time, will want to order a copy for yourself – like any great interior, you'll want to be able to go back and review all the details that you missed the first time – and trust me, there are quite a few!
Happy viewing and as always, please feel free to report back! I'm still waiting for reviews from last week's selection.