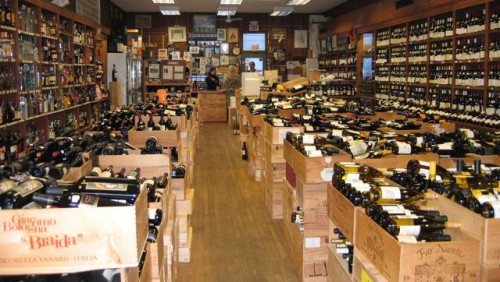 I am thrilled to announce Quintessence's new collaboration. It is my pleasure to introduce you to Horseneck Wines in Greenwich, CT. A mainstay in the community since 1934, Horseneck was owned by the same family until 1989 when the current owner Terry Rogers purchased the business. With an extensive background in sales, distribution and importation of wines, Terry brought a broad knowledge to the store but her real passion is connecting with her customers. She has a reputation for recommending wines that have quality and value that you don't necessarily see other places. Continuing the legacy of a "carriage trade" business, Terry explains "Knowing our customers' needs and tastes is a very important skill here at Horseneck." Her commitment to her customer base has paid off as the store has grown to become one of the top wine sellers in the country. Whether it's a bottle of wine for dinner or a wedding for 500, you can count on Terry and her staff to make the perfect suggestion for you. I am excited to report that we will be teaming up regularly with Terry and Horseneck to bring you custom selections and suggestions, for anything from holiday party picks  to starting a cellar. Obviously our timing couldn't be better as we enter the holiday season.
Saturday I attended a a very interesting tasting at the store for the unique Thunevin wines from Bordeaux, served with some tasty patés from the well known Les Trois Petits Cochons.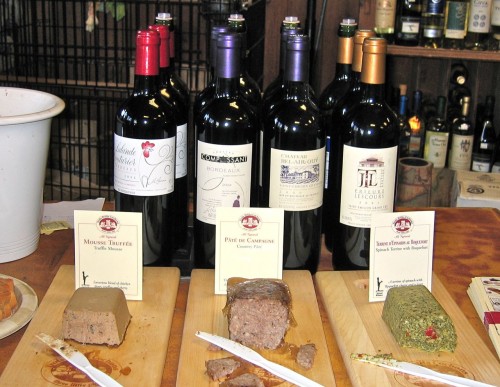 In the 1990's a new movement rocked the  wine world of Bordeaux. Dubbed the garage movement, it was godfathered by Jean-Luc Thunevin in 1991 with his first vintage of the cult favorite Chateau Valandraud. Since then, this "bad boy" of St. Emilion, has been recognized as an innovator in the industry. Even Jean-Michel Cazes of the venerable Chateau Lunch-Bages admits, "He woke us up and helped revolutionize Bordeaux."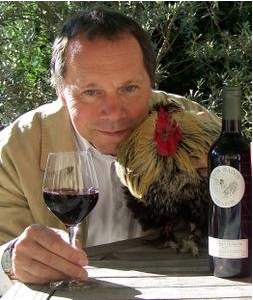 This new style of wine represents an elegant balance of rich, ripe and concentrated flavors. It also represents a return to artisanal wine making. Originally made in a tiny annex to their house, Thunevin operated on a shoestring budget using hands-on techniques and new oak that resulted in low-yield, very ripe, highly concentrated wines. "We had success because we rediscovered some techniques that were used a long time ago that had been abandoned," explained Thunevin. These include extensive pruning and thinning to concentrate grapes on the vine and handpicking only the ripest fruit. The harvest is done manually, and lasts only a few days.  It is done in a "family" atmosphere, with a team of around fifty people including friends, employees as well as dedicated customers. Thunevin's innovative techniques have since been copied by many others and he continues to expand into other regions, making sure not to let rules or traditions get in the way of making really really good wine. I think we all can appreciate and admire this kind of story where the little guy wins out against the immovable establishment, in this case to produce a superior, personal product.  Although Thunevin is now extraordinarily successful, he says, "my friends say, you're not so garage anymore. And I say it's a state of mind."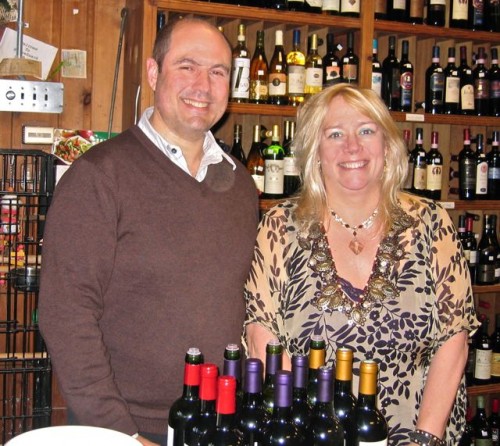 The knowledgeable and amiable representative for Thunevin, Christian Dalbavie, was on hand to answer questions and offer samples. There were four wines to try:
Lalande Couturier – a right bank merlot, selling for $24.95
Chateaux Compassant – a delicious blend of merlot, Cabernet and Cabernet franc $34.99
and two aged grand crus:
Chateau Bel-Air-Ouÿ, from 2000 at $59.99
Chateau Prieure Lescours from 2001 at $65.99
All delicious, my personal favorites were the full flavored Compassant and the sophisticated Prieure Lescours. Any of these would be great gifts, especially for the Bordeaux aficionado who may not have these in his/her cellar yet. All four are available from Horseneck, who can ship anywhere in the country. We'll be back next week with them to begin discussing more choices for the holidays. Cheers!
Horseneck Wines & Liquors
25 East Putnam Ave.
Greenwich, CT 06830
203-869-8944
www.horseneck.com