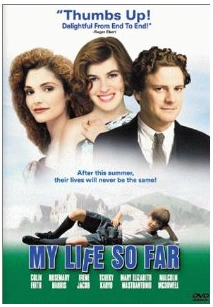 How appealing is Colin Firth!! I think many of you would agree that he is a very captivating combination of handsome, talented and charming – doesn't get much better. And I was thrilled, but of course not terribly surprised, when he won the Oscar last weekend. So, in his honor, my movie pick this week is a somewhat under-the-radar film of his, that I serendipitously found years ago and loved.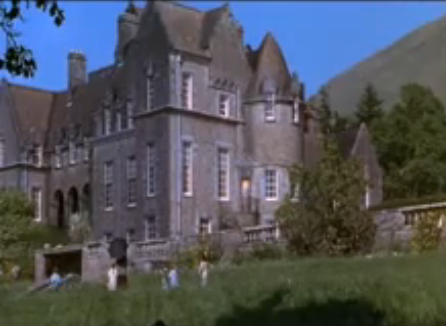 Released in 1999, My Life So Far, is a charming coming of age story based on Sir Denis Forman's childhood memoirs "Son of Adam".  Forman was a TV executive in England, responsible for such programs as The Jewel in the Crown and then served as deputy chairman of the Royal Opera in London. This delightful film tells of the multi-generational Macintosh clan and their life in Kiloran House, a castle like estate in Argyll, Scotland in the late 1920's. Seen through the eyes of adventurous 10 year old Fraser Pettigrew, life in this Highland house seems idyllic, at least at the beginning.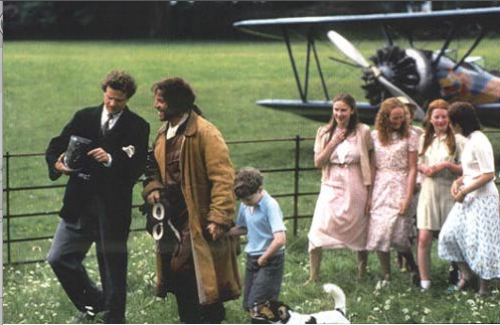 In reality this is a family of oddballs. Colin Firth plays Fraser's father, a kind and loving but eccentric inventor, obsessed with Beethoven and aviation, who runs the Sphagnum Moss Factory, the only one in existence, for good reason. His wife Moira (Mary Elizabeth Mastrantonio) has given up her burgeoning opera career to stay at home with their expanding brood and her mother, Gamma Macintosh (Rosemary Harris), rules the estate with an iron fist. The trouble starts when Moira's brother and heir to the estate Morris (Malcolm McDowell), comes to visit with his much younger, beautiful, cello-playing fiancée Heloise (Irene Jacob). Fraser is instantly smitten and so unfortunately is his father. Fraser's increasing awareness of the larger world beyond the walls and fields of Kiloran is what provides the film with its humorous and poignant moments.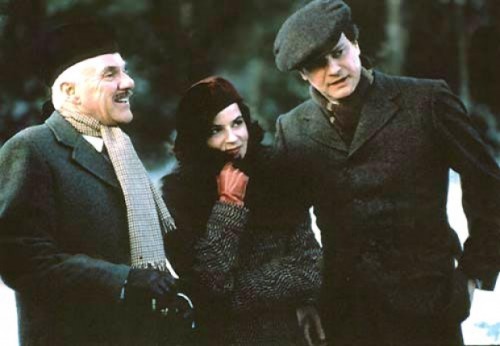 Directed by Hugh Hudson, of Chariots of Fire fame, the film's cinematography of the Scottish highlands is beautiful as are the period costuming and art direction. You really see the world through Fraser's eyes and appreciate not only his cosmopolitan discoveries (mostly in the attic) and maturation but his father's as well. And that of course is the point!
Here is a trailer for the film – it's a bit long so watch what you like. And when you have time, be sure to watch the entire movie – it's a charmer, just like Mr. Firth.