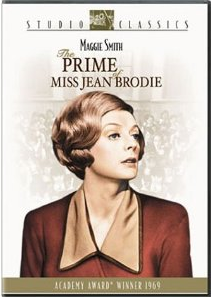 Just can't get Dame Maggie Smith off my mind. Watching  her brilliant work in Downton Abbey each Sunday night, I couldn't resist featuring her again this week. Based on the Muriel Spark's best selling novel, The Prime of Miss Jean Brodie was always one of my favorite films. This is vintage Maggie Smith at her best. Obviously others thought so as well – she received her first Oscar for this role in the 1969 classic.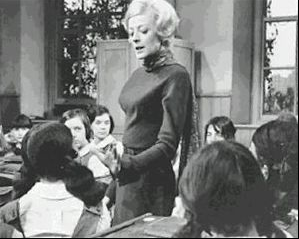 Smith totally makes this film. Without her, I really don't think this would have garnered the attention it did. As Jean Brodie, the free-spirited teacher at an all girls Scottish boarding school in the 1930's, Smith is a tour de force. "I am in the business of putting old heads on young shoulders, and all my pupils are the crème de la crème. Give me a girl at an impressionable age and she'll be mine for life. I am dedicated to you in my prime." Passionate in teaching and love, Miss Brodie's dedication to her girls as well as her control over them, is unquestionable. Her clouded romantic view of the arts and how life should be does not translate well into real life, where she is an outspoken supporter fof   Hitler and Mussolini. Yet her charismatic flair and assured opinions guarantee her students' adoration.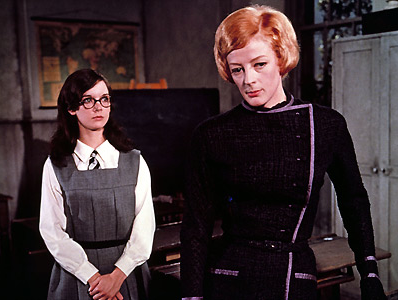 As she tries to mold her students in her image, you begin to see the damaging effects Brodie actually has had on her pupils. This psychological portrayal of an aging  teacher slowly losing her grip on everything she holds dear is a poignant and yet disturbing feature. Maggie Smith is brilliant and is supported by some terrific performances.
Take a look at a clip from this memorable classic.