Windsor Smith embraces a style that melds modern living with old fashioned values. While she crafts luxurious homes with elegant interiors, she is ever conscious of how her clients will live in them. As practical as they are personal, her spaces encourage a harkening back to tradition and the kind of human interactions much needed in our harried world of technology and anonymity. Kitchens are designed around family dinners, cocktail tables are ready to receive guests in style, game tables invite convivial competition. Her recent book, Windsor Smith Homefront: Design for Modern Living, celebrates her "lifestyle architect" approach to modern living with interior inspiration and down-to-earth advice. No place better expresses her fresh vision for living today as her own house. Join Susanna and me behind the scenes as Windsor welcomes us into her beautiful Los Angeles home.
In her foreword to Windsor Smith Homefront, Gwyneth Paltrow reveals how working with the designer changed her vision of interior design. "I started to see that a beautiful home is only truly beautiful if it is serving the togetherness of the family, a concept that previously I had never paired with good design. I realized something very profound: Windsor's talent was not only artistic, it was intuitive. Her goal was to create a space for us to love in, not just live in."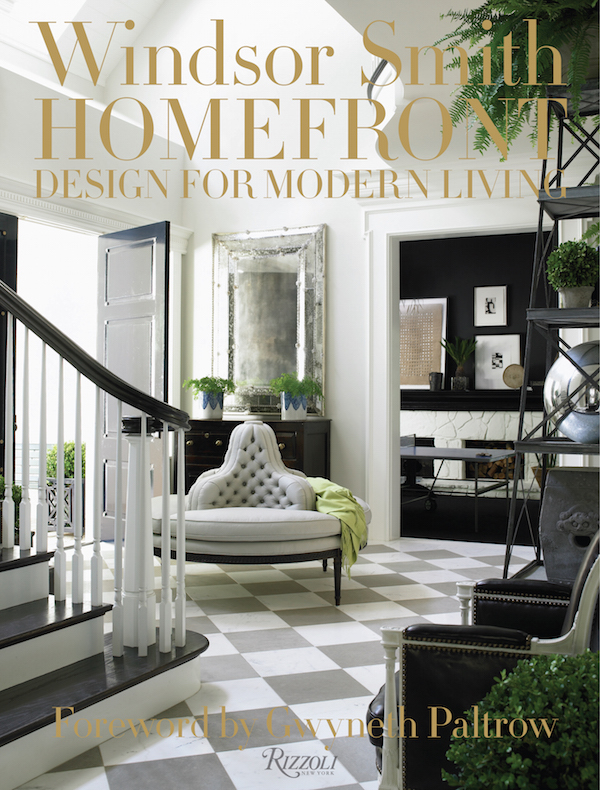 Windsor's philosophy is simple – "I don't aspire to create beautiful rooms for people, as much as I want to change the way we live in them." By breaking the rules of the way rooms function, Windsor connects her clients to their lives, giving their homes a new lease on life. Foyers need no longer be merely formal pass through spaces. Below, Windsor shows how a gracious entry hall can also serve as a relaxed yet sophisticated space for entertaining. "There's nothing more welcoming than greeting someone with, "What would you like to drink?" I like the idea that friends and guests are met at the door and pampered from the start."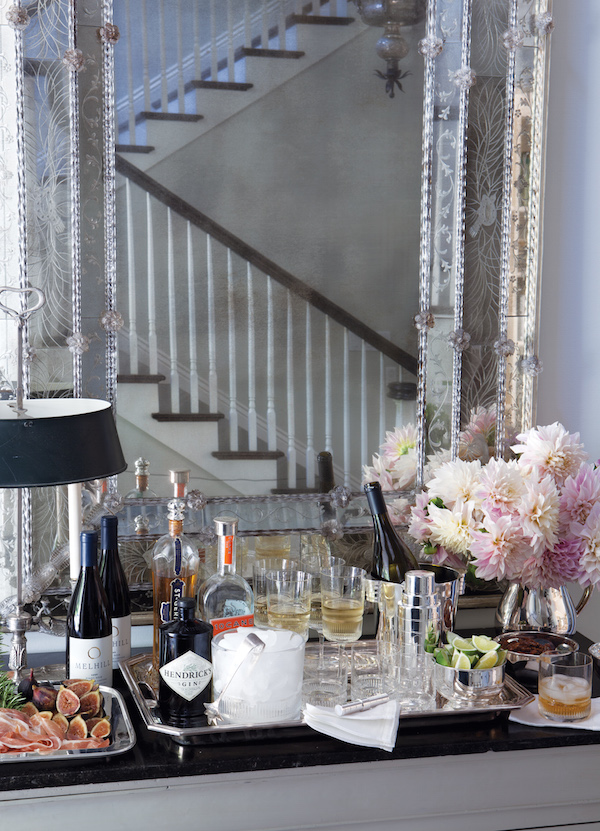 While Windsor is a unabashed fan of color, black has always had a prominent place in all her homes. It works for all occasions. As she says, "Renoir spent forty years discovering that 'the queen of all colors is black.' " The outdoor living room in her own poolhouse segues effortlessly from daytime refuge from the sun to glamorous entertainment area at night.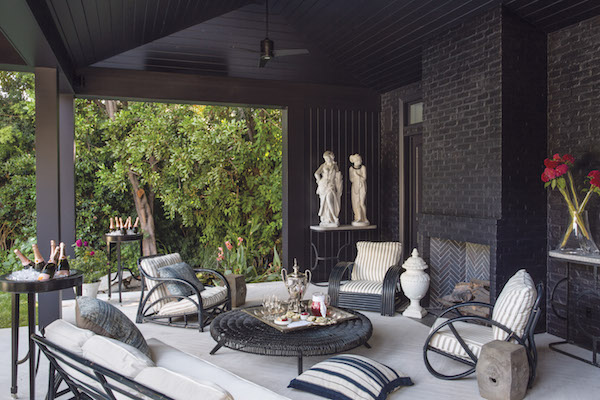 Just as Windsor gives previously unused rooms a new purpose, she also feels, "Giving the old a new perspective is critical to good design." The room below accomplishes both and speaks to Windsor's vision for modern living. "The shared spaces for multiple activities in this sunny room encourage the whole family to come together instead of just scattering after dinner or disappearing on the weekend. The mix of masculine and feminine elements in the floor-to-ceiling bookshelves, art table for projects, linen-slipcovered sectional sofas for comfortable conversation, and a leather-topped bar area for entertaining guests who've dropped by to watch a sports event appeal to everyone. It's a room where everyone can do his or her own thing at the same time, and yet still feel connected."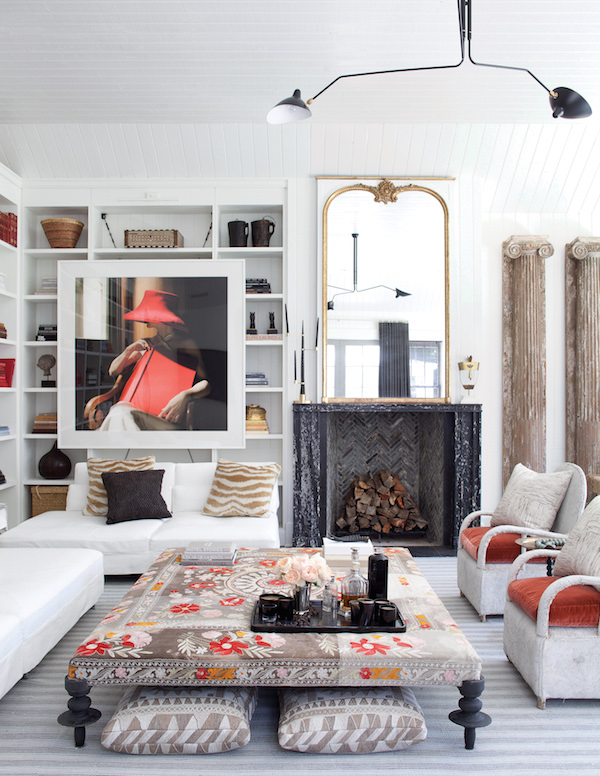 Windsor's goal is create a home in balance. She explains that when this happens it is "masculine and feminine, antique and modern, light and dark, austere and glam, rustic and sophisticated—all these things in perfect harmony." When clients wanted to transform an unused garden room into the husband's writing studio, Windsor transformed it into a functional room of timeless sophistication with a chic mix of old and new.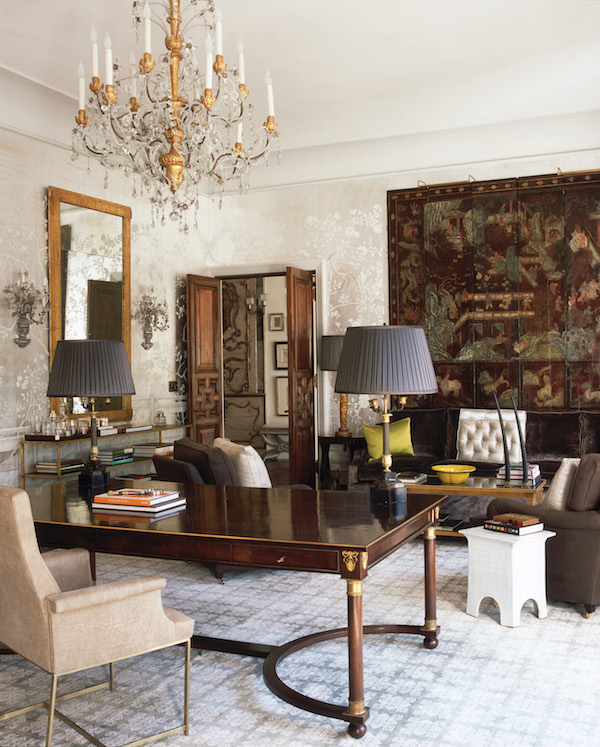 In thinking about repurposing spaces, Windsor is always trying to create rooms that not only multitask but "inspire creativity and togetherness for family activity." And perhaps no place epitomizes this more than Windsor's own kitchen. Eliminating the need for a formal dining room, the space easily morphs from family time to formal entertaining.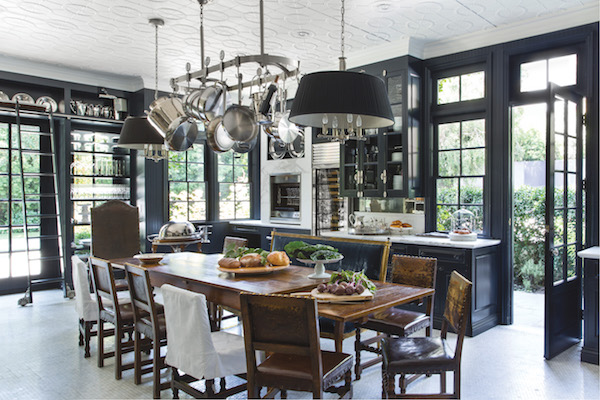 Thank you Windsor for welcoming us into your beautiful home. We love the way you live!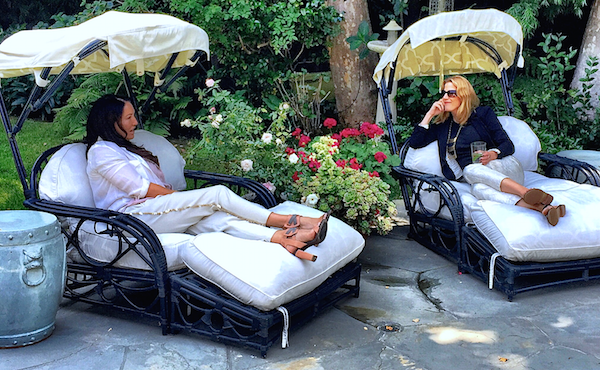 This video was brought to you by Housepad App, where everything you need to manage your home can be stored and shared in one convenient place.