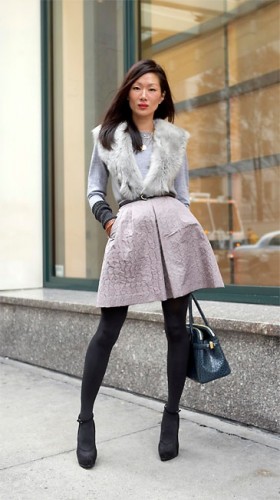 photo by Bruno Gaget
We're starting to see a lot more of Marissa Webb, Head of Women's Design at J. Crew. She's featured in the latest J. Crew video – a fun behind-the-scenes look at manufacturing their shoes in Italy (if you follow quintessence on facebook, you've probably already seen this).
And she's being parading a little more in the press. In a recent interview, she gave some advice on dressing your best – it may seem like common sense, but sometimes we get caught up in the fashion of the moment and forget to focus on how pieces  work for each of us individually:
1) Don't be afraid to explore. People get into habits or won't try something new because they think it's not right for them. You'd be surprised what does work.
2) Personalize an item. Don't think you have to wear it exactly the way it looks off the rack. I often have the sleeves of my jackets shortened to a bracelet length just because I like that proportion on me, or have the legs of a pant taken in.
3) Highlight what you like best about yourself. If you have great arms, show them off. Great ankles? Crop your pants to just the right spot.
Between the big blockbuster Abstract Expressionism exhibit at the Museum of Modern Art and this never ending winter, it somehow seems appropriate that Webb chose painter Hans Hoffman as her inspiration for the spring collection. When describing the pieces for the upcoming season she used the words "Colorful. New silhouettes. New proportions."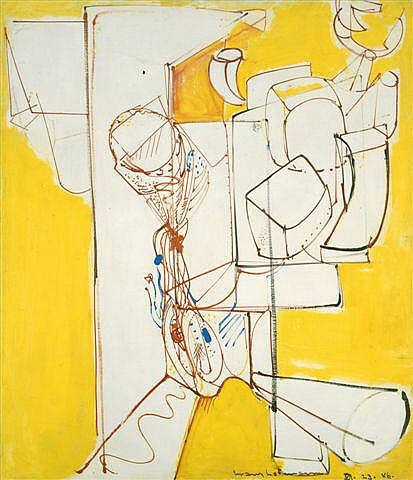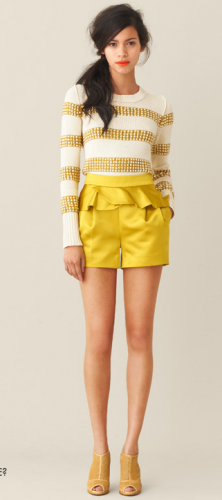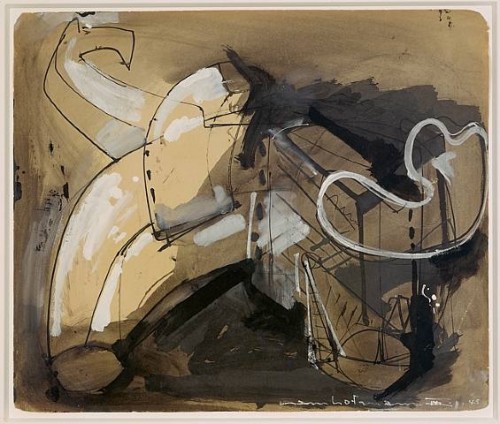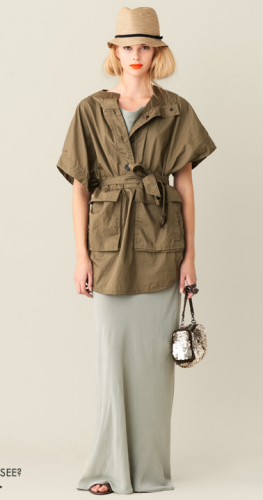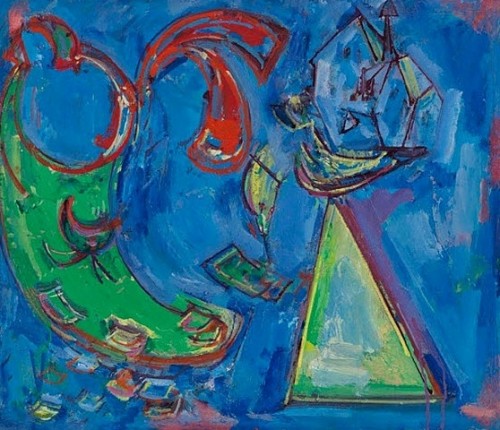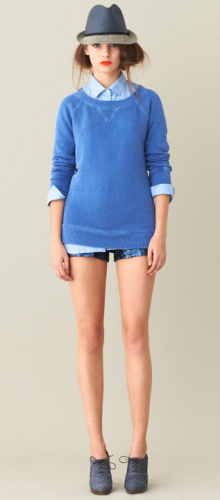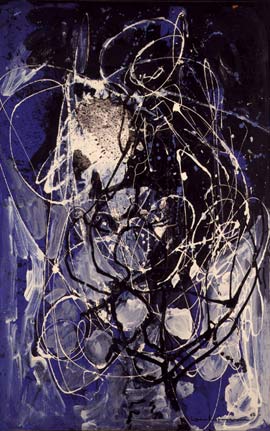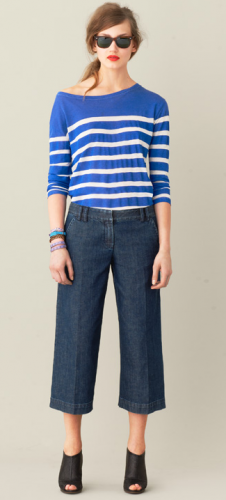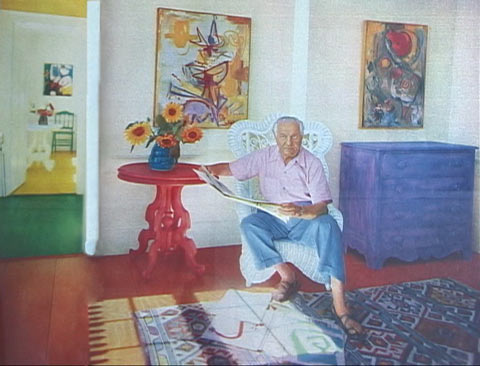 photo courtesy of Life Magazine
Born in Germany, Hoffman originally studied in Munich, where his professor suggested he move to the then burgeoning art capital of Paris to pursue his prodigious artistic talents. He stayed there for ten years, where he was acquainted with Matisse, Picasso, Bracques and became close friends with Robert and Sonia Delaunay, founders of Organic Cubism. Their preference for color over form clearly influenced Hoffman who went on to develop his own color theories and color dominated style. Before Hofmann, linear perspective was what was used to create the illusion of space in art but Hofmann developed a technique he referred to as "push and pull," using instead abstract forms of shape and color to express space and depth and break up the picture plane, as he is demonstrating in his class below. As Hoffman said, "It is not the form that dictates the color, but the color that brings out the form."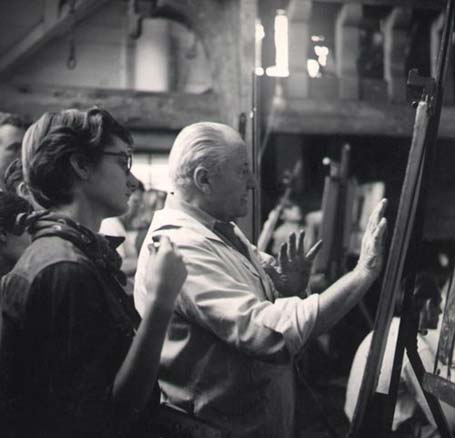 In 1930, at the age of 50, Hoffman moved to to the States where he taught in Berkeley, New York and Provincetown, MA. He was a well loved teacher and influenced an entire generation of artists including Frank Stella and Red Grooms among others. Here he is with a group of students, including Robert De Niro Sr. (the handsome fellow on the left in the white shirt).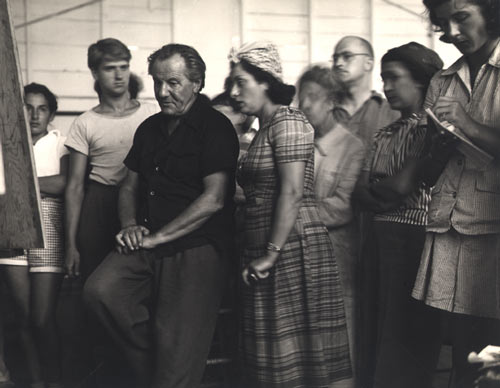 photo courtesy of Amgott Productions
It wasn't until his later stage of life that he was able to totally devote himself full time to his art and gain the recognition he deserved as an artist. Lowery Sims, the curator of his 1999 exhibit at the Met explained "Hans Hofmann came into his own in the 1950s and 60s when he was in his seventies and eighties… It sort of defies the notion that creativity is only the province of the young. He's a really great example for people to understand that creativity is a lifelong promise."  Did everyone read that?!! I've attached a clip from a wonderful video for those of you interested in learning a bit more about him.
"Art is to me the glorification of the human spirit, and as such it is the cultural documentation of the time in which it is produced. " -Hans Hofmann