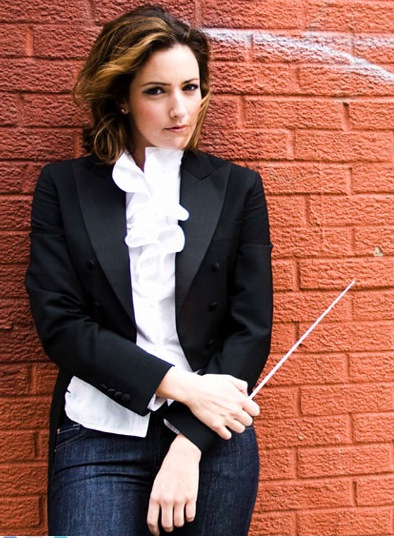 A while ago, a friend of mine from Mexico City told me about a new young conductor named Alondra de la Parra. She was aware of my interest in music, especially with regards to children, and waxed so enthusiastically about her that I knew I had to know more. As it turns out, Alondra de la Parra is one of the most acclaimed young conductors of her generation. At just 30 (on Sunday – happy birthday Alondra)  she has already conducted symphony orchestras around the world in countries including Argentina, Uruguay, the US, Canada, Germany, Denmark and Russia to name a few. She is the first Mexican woman to conduct in New York City and is currently the Cultural Ambassador for Mexican Tourism. Most recently, she was featured in Crain's New York Business as one of their "40 under 40 New York's Rising Stars" and in The Daily Beast as one of the "Young Rockstars of the Conducting World".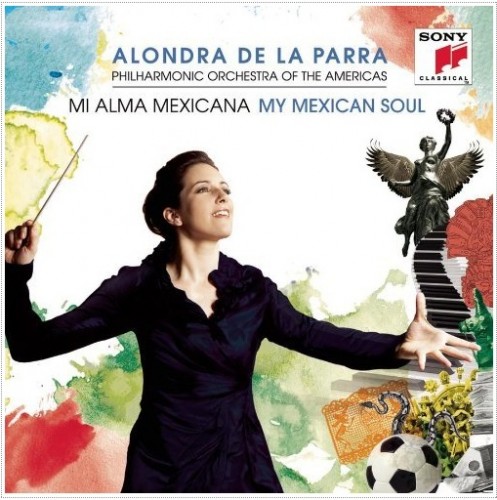 In 2004, at just 23, she founded the New York based Philharmonic Orchestra of the Americas, a group that showcases young performers and composers from throughout the Americas. This past August, de la Para and the POA made their debut recording, Mi Alma Mexicana (My Mexican Soul), a 2 CD set celebrating Mexico's 2010 Bicentennial with 200 years of Mexican music. As de la Parra said, "It makes me very happy to share this release with you, as I believe it represents what Mexican culture is; not only the well-known picture of folklore, cuisine, colors and breathtaking landscapes that amaze visitors, but the modern Mexico, eclectic and baroque in every sense of the word: a rich spectrum of possibilities and exquisite taste." The orchestra had already premiered the music in New York at Lincoln Center to a sold out audience. In addition to its regular New York City schedule, the orchestra has also completed two international tours, initiated a Young Composers' Competition as well as an Arts and Education Program.
And if that isn't enough, de la Para is also beautiful, sophisticated and smart. Here is a little video to introduce you to her and the Philharmonic of the Americas (hang in there -only the beginning is in Spanish).
Last week, I had the privilege of meeting her before attending a POA concert. Along with a few others, I was invited to sit in on a discussion with several members of the POA's board of directors to hear about their Arts and Education Program. It is an impressive, innovative initiative that de la Parra spoke about with great conviction and animation. The Orchestra started their Niños program in New York in 2007, has since expanded to several more public schools and is interested in other educational opportunities as well. As you saw in the video, their goal is to introduce students, especially those who wouldn't normally receive exposure to musical training, to the basic building blocks of classical music composition. Throughout five months of weekly classroom visits, students actually learn to put together their own musical concepts which are then combined by a professional composer and arranger into a suite of orchestral pieces. These are then performed by the full Philharmonic Orchestra of the Americas at its annual Niños Concert in New York City, before a sold-out audience of the students and their parents (who receive free tickets) as well as regular patrons. How incredible for these kids to actually hear their own compositions played by a full orchestra!
Quite simply, I was blown away, by both de la Parra and the orchestra. The majority of the orchestra members are under 35 and hail from 22 different countries. They were wonderfully engaging and the energy that emanated from them was palpable. I loved the music – it was lively and captivating and they performed with a dynamic, entertaining, almost choreographed quality. It is easy to see why the orchestra has quickly developed such a large and devoted following. And equally understandable how they could develop a terrific rapport with young children. All I can think about now is how I can organize them to bring their program to schools in my area!!