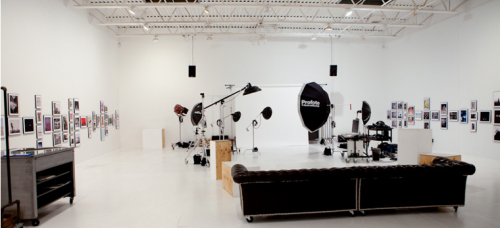 Artistic collaborations seems to be the trend now in retail – J. Crew having taken the lead in this category. However, others are right on their heels. My latest favorite is actually a fantastic interactive idea from Levi's. The Photo Workshop, which opened on October 7th in NYC, is Levi's second in their workshop series – the first was a print workshop in San Francisco this past summer. These pop-up workshops are a "series of community-based venues for collaboration and creative production." What a fabulous concept!!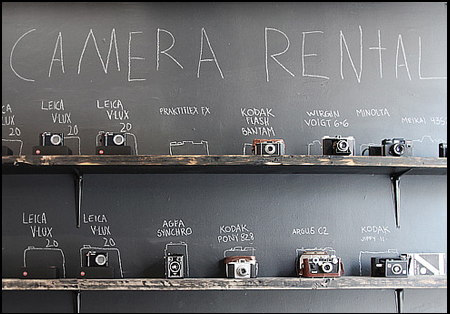 Although each workshop will focus on a different artistic arena, the idea is the same – for people to come, use Levi's temporary facilities and resources and learn from visiting artists. The Photo Workshop, at 18 Wooster Street in SoHo is incredible. It features a professional-grade production studio, vintage camera rental, digital design stations, exciting printing equipment, a rotating series of exhibitions and a shop, whose proceeds support New York-based organizations like Edible Schoolyard, The Five Boroughs Foundation, and the Lower Manhattan Cultural Council. No matter what level your photography skills are, there is something here for you – from a photo walking tour of SoHo led by Sean Corcoran, a curator of the Museum of the City of New York to a talk and hands-on workshop about studio lighting led by photographer Mark Wallace, who will share his thought on making photos that have an impact and how you can make them stand out in a crowded photography marketplace.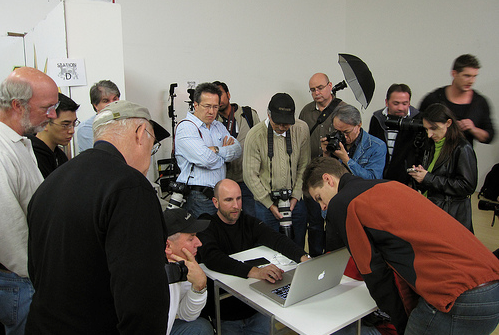 In addition to the workshop activities, Levi's initiated it's "Live and Direct" concert series on October 23rd at the Photo Workshop. They worked with SPIN magazine to bring an exclusive acoustic performance and pre-show  interview with Indie-rock Icons Nada Surf. It celebrated the opening of "Tweakin' The Dream", a collection of photographs from SPIN magazine including work by photographers Nick Haymes, Francesco Carrozzini, Dan Martensen, Maciek Kobielski, Guy Aroch and others, curated by SPIN's photo director Michelle Egiziano. The concert streamed live on Levi's Facebook page to over a million fans.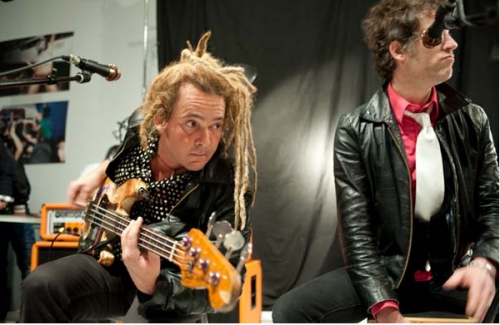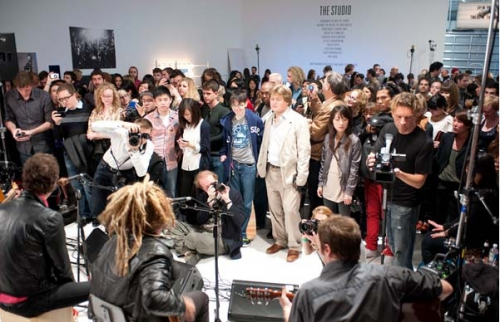 Levi's describes the classes that will be available – every Tuesday and Saturday, there will be technical and operational instruction provided by both Workshop and project collaborators. Tuesday classes will be smaller and inclined more toward the experienced photographer, while the Saturday talk will require no previous experience and will be open to all.
Open until December 18th, Levi's Photography Workshop is an amazing opportunity for anyone living in the area interested in photography. As Josh Katz, the head of Collaborations & Creative Concepts for Levi's explains, "People don't believe it, but we really just do this because it's awesome, and the core values here echo our brand values – we want people to create, to use their hands, to get engaged with the community. I feel like, as a brand, if you are fortunate enough to have the resources to do cool s–t, you should!" says Katz.
We agree – awesome!!