Sometimes size just doesn't matter. The exquisite small exhibit Turkish Taste at the Court of Marie-Antoinette currently at the Frick, organized by the stylish Curator of Decorative Arts Charlotte Vignon, contains only 6 pieces, yet the workmanship, history and lasting style implications make this a must see if you are in New York.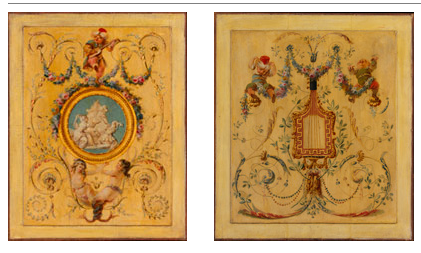 The 18th century interest in all things from the orient included stories starting with Galland's translation of A Thousand and One Nights. It was the Turkish operas and plays of the time, performed at the French court, that inspired Marie-Antoinette to follow her brother-in-law, the comte d'Artois' lead in decorating à la turc. The spectacular door panels from his Turkish Room at Versailles, a part of the exhibit, are shown above. Elements such as turbaned figures, camels, arabesques and stars appeared as ornate and subtly erotic decorations on furniture, wall panels and in paintings. Aristocrats enjoyed dressing in Turkish garb such as ermine trimmed capes, low cut, tightly fitted bodices and of course turbans to have their portraits painted.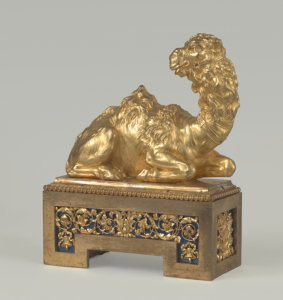 This spectacular pair of bronze dromedary firedogs (the decorative fronts on andirons), on loan from the Louvre for the exhibit, were part of Marie-Antoinette's boudoir at Fontainebleau, which was decorated in exotic Turkish style.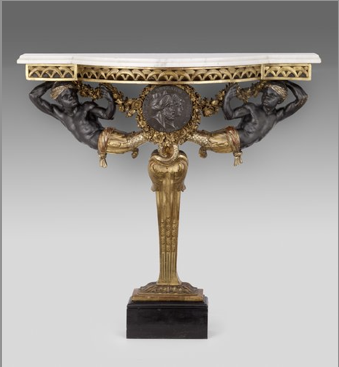 The last items from the exhibit, a pair of gorgeous small console tables, are part of the museum's permanent collection. While of an unknown origin, all the elements suggest they were made for a late 18th century European room in Turkish style.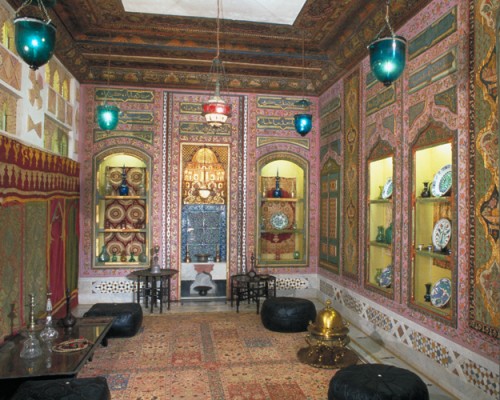 Credit: Courtesy of the Doris Duke Foundation for Islamic Art, © 1999 David Franzen via Elle Decor
Turkish style has had an enduring influence on fashion and interiors that continues today. The ottoman and sofa are not only derived from the Turkish language but the actual pieces are also of Turkish derivation. Doris Duke's famous Shangri La in Honolulu, now the Doris Duke Foundation for Islamic Art, is an amazing homage to Turkish design.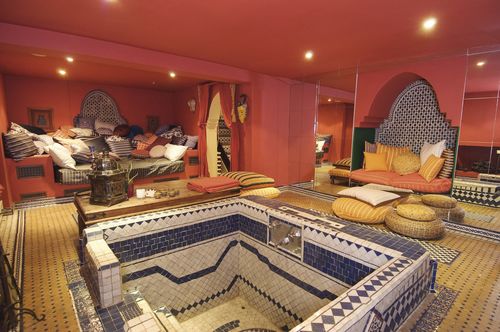 Turkish baths are another popular design adaptation. Witness Sienna Miller's Turkish spa and sauna in the basement of her former London abode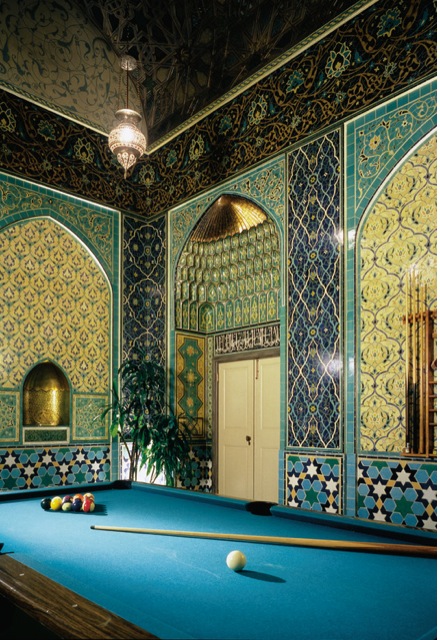 or Arthur Upham Pope's 1920's design for the billiard room in the San Francisco Fairmont Penthouse, the renovation of which I wrote about last year.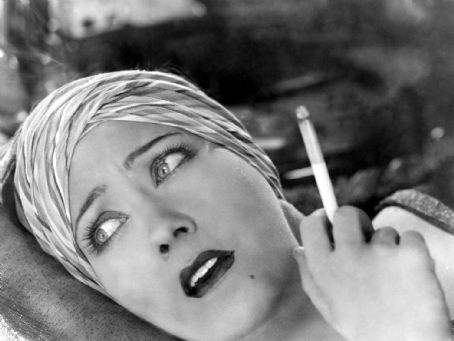 But of all the influences of Turkish design, I think the turban has had the most impact – not only on 18th century fashion but style throughout the centuries. From Gloria Swanson (above), to Joan Crawford (below), to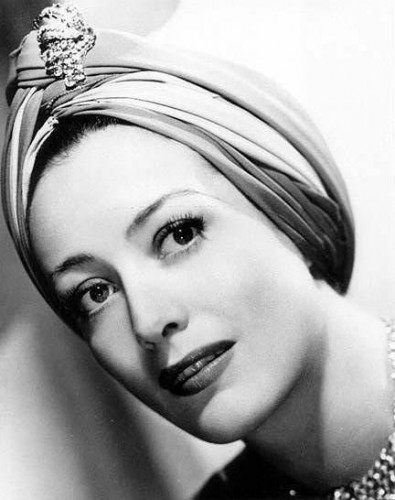 Grace Kelly to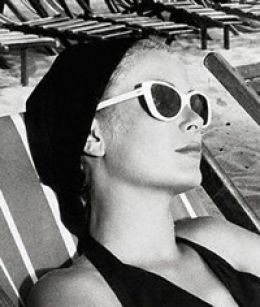 Twiggy, to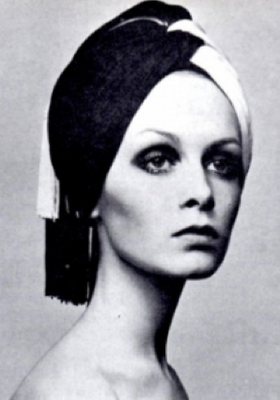 Sophia Loren, to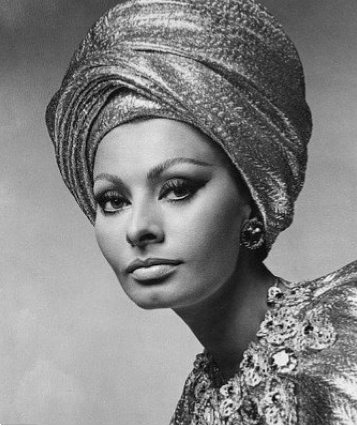 to contemporary fashionistas such as Beyonce and Jennifer Lopez, it has served as an enduring and chic accessory.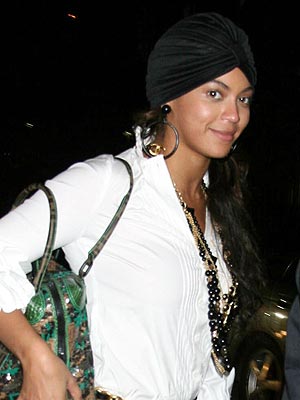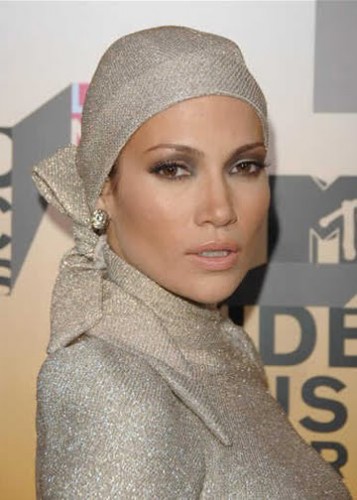 Turbans were even adapted as part of Pan Am's uber chic uniforms in the '60s. I can't wait to see more of their stylish attire this fall on ABC's new retro "Pan Am" series.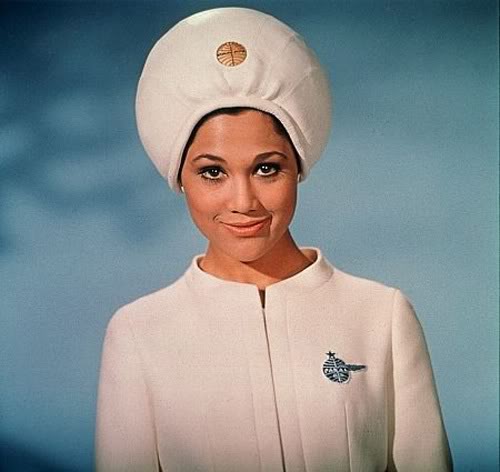 If you still have any doubt of the wide ranging influence that à la turc has exerted over the world of the creative arts, just watch this episode of "The Lively Ones" from 1962 – Blue Rondo à la Turk!