I am a longtime fan of Yves Delorme's beautiful linens and home accessories. Since 1845 they have been creating luxurious bedding, robes, towels and table linens that eloquently express the French art de vivre.  Before the holidays I had a chance to preview their lovely new offerings in their light-filled loft showroom in New York.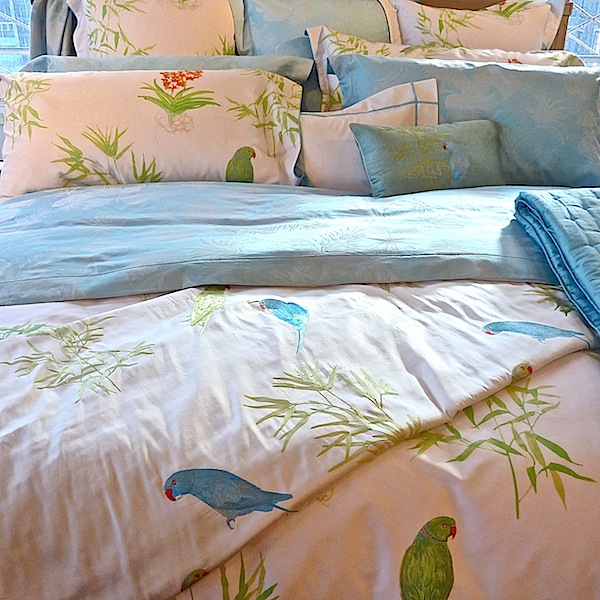 For spring the theme is Postcards from Tropics with colors reminiscent of Miami and south. Postcard, above, is indeed a tropical paradise with bamboo canes and parakeets printed on white cotton sateen, coordinating with the elegantly soothing Tropics, a lagoon colored subtle leaf pattern. Postcard, with the signature parakeet and bamboo, is also available on honeycomb for the guest towels and terry for the rest of the bath.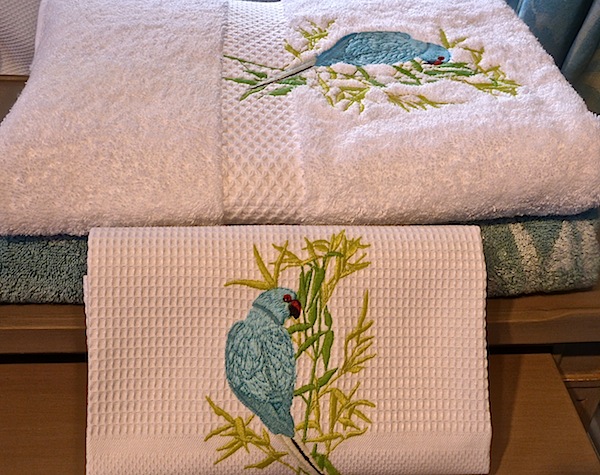 Every year, Yves Delorme extends its garden of floral impressions. This spring includes Marsh irises, the theme for the cheerful Solstice grouping, which includes lemon mist and lacy snowflake irises on white sateen.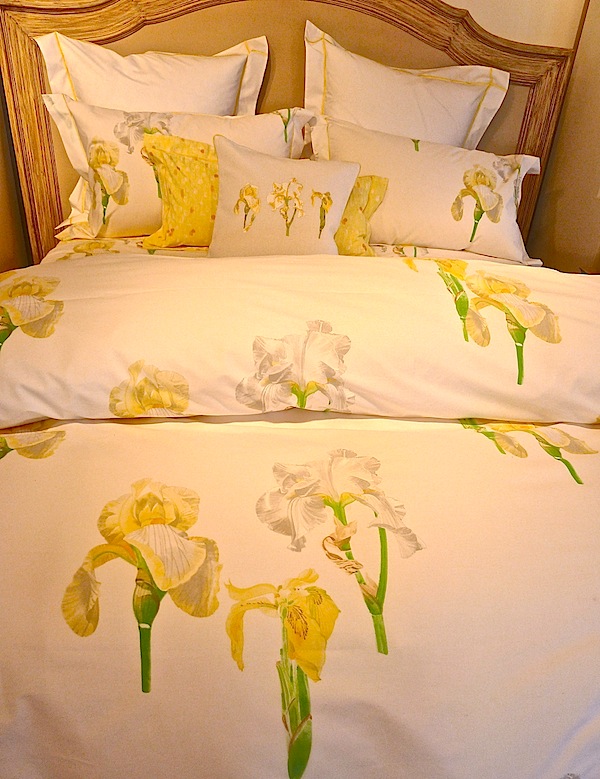 The abstract representation of the inside of the flower in varying shades of yellow and gold is the reverse. The coordinating pillow features embroidery on white natural silk.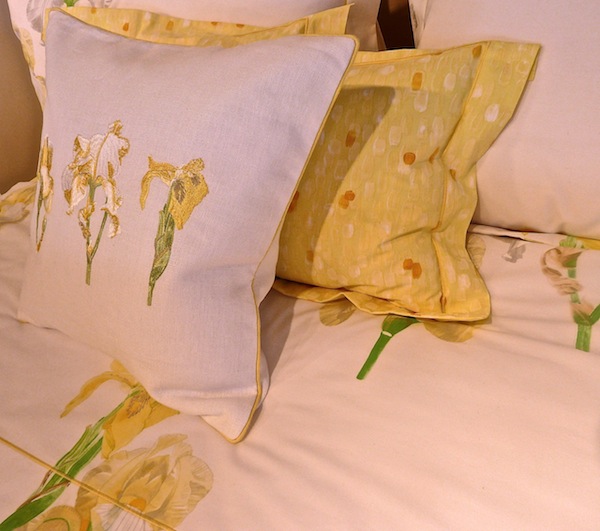 Wild pansies and "Raven" geraniums form Mi-Ombre, signifying the shade that pansies crave in contrast to the sun loving irises of Solstice. I love the contrast of the delicate airy printed pansies to the contrasting plain Figure.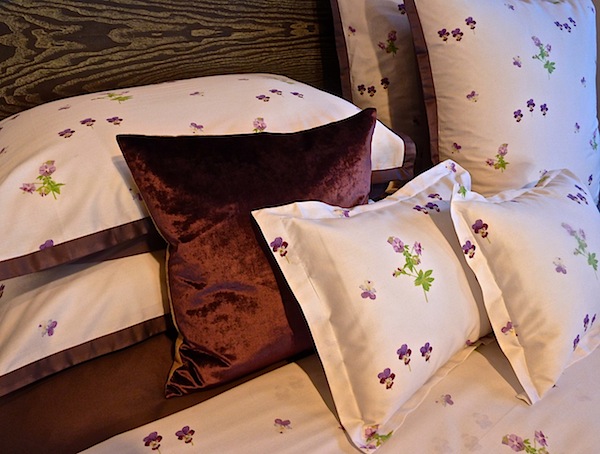 Within the "Jardin d'impression" group are the Lolas in green, pink and blue. Printed on percale, these patterns are enchanting renditions of flowering favorites that would enliven any bedroom. Lolableu, below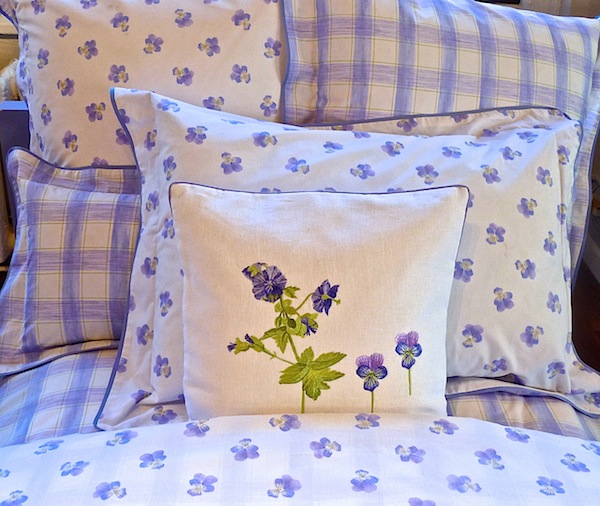 and Lolarose combine fetching floral patterns with timeless graphic checks. How charming would these be for a young lady's room or a country house.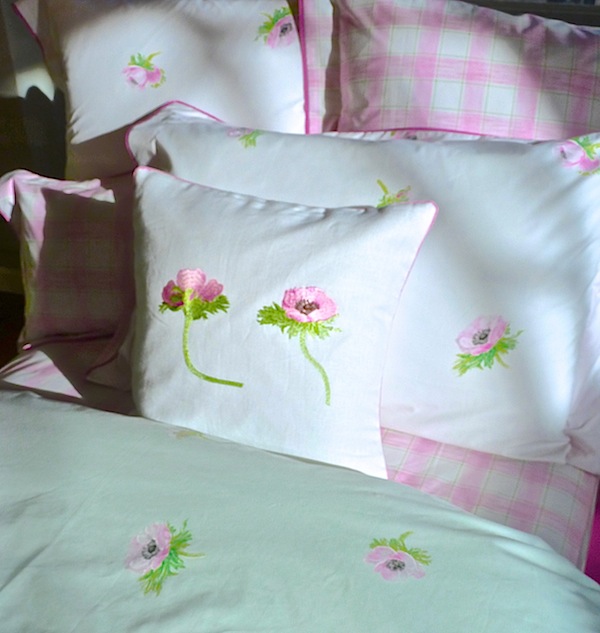 My favorite in this group, however, just might be the Lolavert.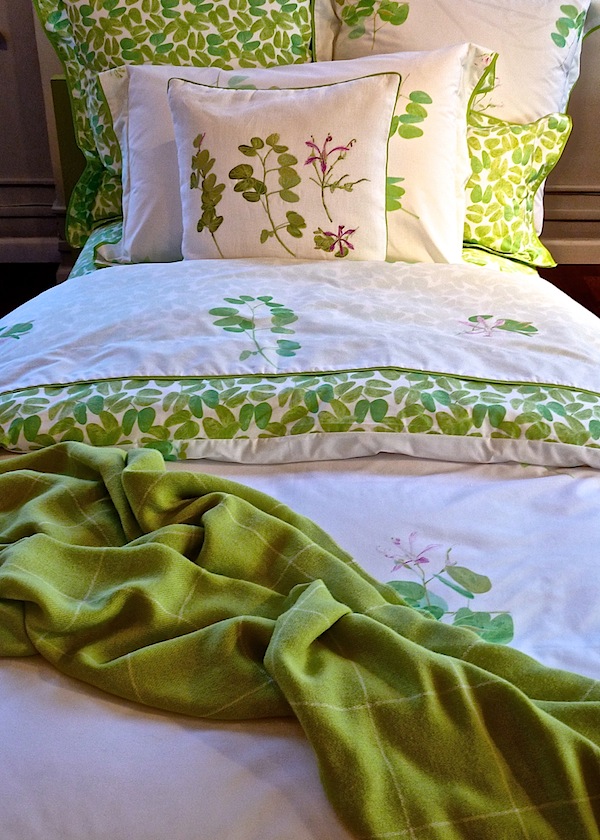 The variations of green and lively reverse pattern with the classic coordinating windowpane throw make this a very versatile offering. The whimsical pillow could also look great on wicker in a sunroom to bring in the botanical spirit.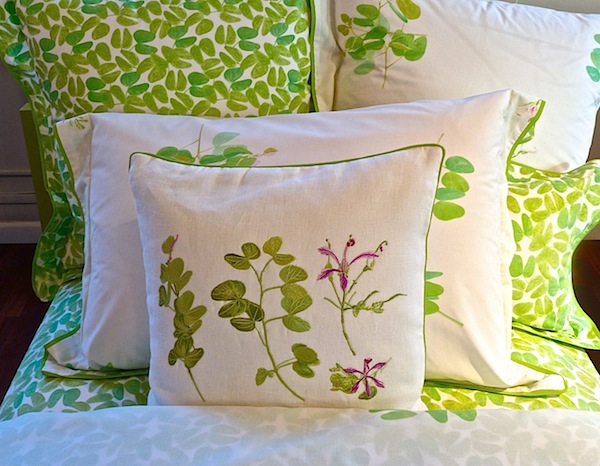 And thinking ahead, these guest towels would make lovely hostess gifts for summer weekend invitations.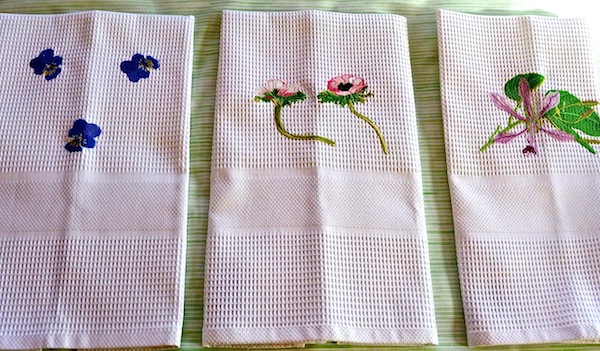 The plush etoile towels come in a array of fresh new colors and the drawstring toilet pouch and new large size candles are gift-worthy items to remember.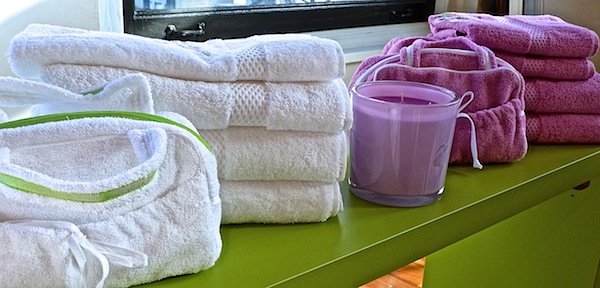 In addition to their own beautiful collections, Yves Delorme is also the exclusive US distributor for the Iosis collection of decorative pillows. From velvet solids, as seen in the Mi-Ombre shot earlier or below with a Postcard pillow,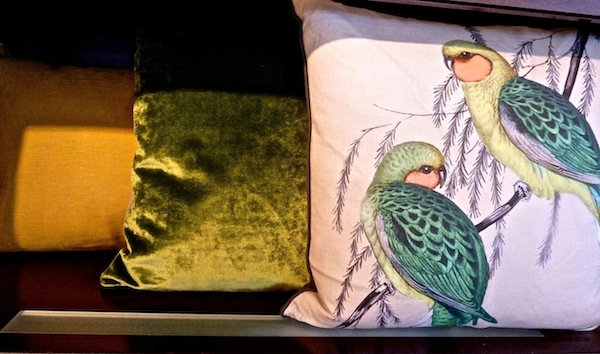 to more patterned options, such as this on trend Talisman émeraude feather pillow or Cocotte houndstooth behind, they combine French craftsmanship with contemporary design.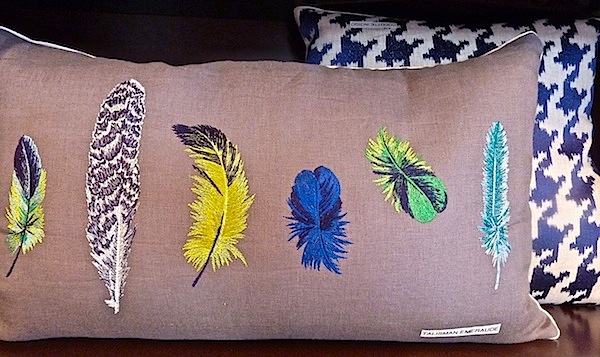 If you are a buyer or designer attending the AmericasMart Gift and Home Furnishings Market in Atlanta later this week or the NY Gift Show at the end of the month, you'll be able to see these beautiful products yourself. Otherwise be on the lookout in your favorite upscale linen store this spring for the refreshing new Yves Delorme collection.