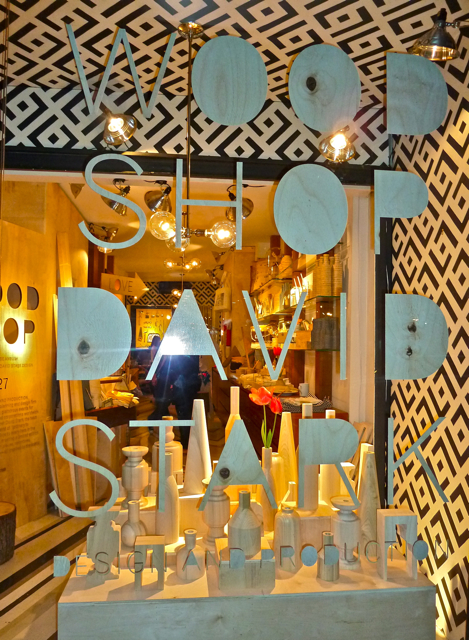 This past week I visited the fun concept store, Wood Shop, in NoLIta. The brainchild  of David Stark, the art installation has "ambushed" fellow RISD grad Nina Freudenberger's stylish shop, Haus Interiors on Elizabeth Street. The temporary month long exhibit cleverly walks the line between gallery and retail experience  (you can also shop for items online on Haus' website). David Stark is no stranger to creative concepts. The amazing artist, masquerading as a celebrity event planner, has executed the most extraordinary affairs for clients ranging from Beyoncé to The Museum of Modern Art. In addition to designing collections for West Elm, Stark has mastered the art of the pop-up with temporary stores for such iconic brands as Target.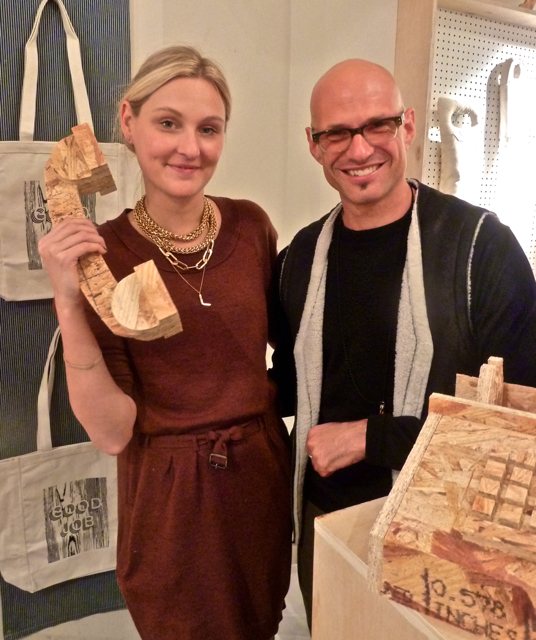 Chic interior designer Nina Freudenberger runs Haus Interior as both a retail space and design studio. This was a landmark year for Nina, as she was named a Trad Home New Traditionalist, received an IFDA Rising Star Award and will be starring, with her firm, in the upcoming design show "Real Designing Women" on HGTV.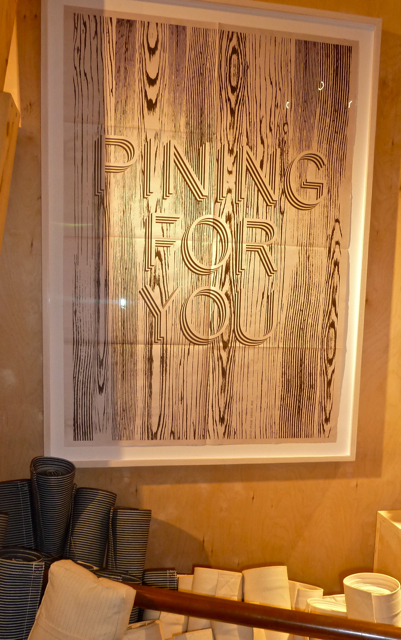 The concept for the shop started with an innovative installation David did last year featuring an entire background world made of wood (Smartply). With Valentine's Day as the inspiration, the project began with his clever Valentine poster, which can be folded and sent in its accompanying envelope or framed as above. Another sendable/frameable design option is below.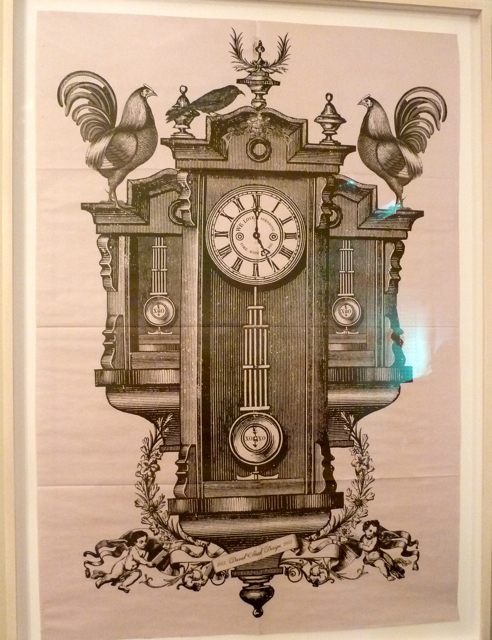 Some of the available items are just for fun, like the wood desserts, based on memories of fake food childhood toys.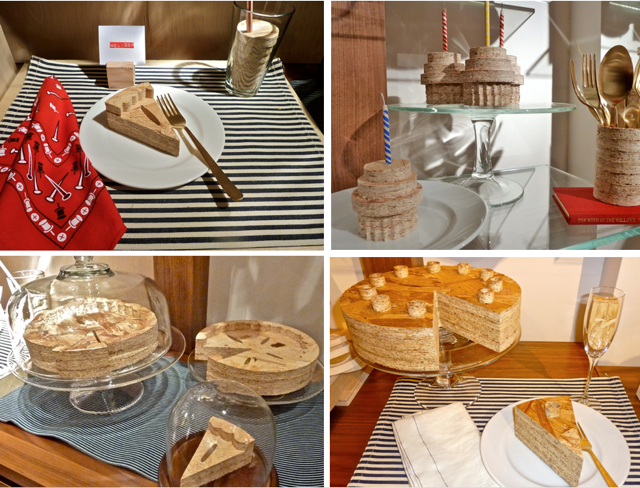 But many of the shoppable hand made items are an entertaining combination of form and function,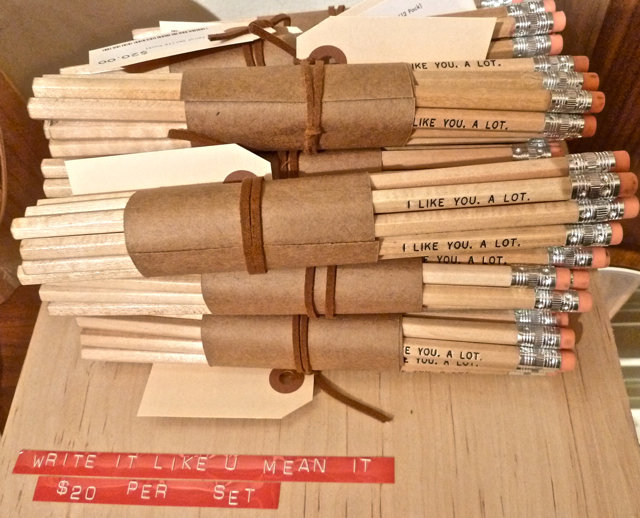 all executed with a clever tongue in cheek humor. I love that both mind and eye are engaged and it's hard to walk through the shop without a big smile.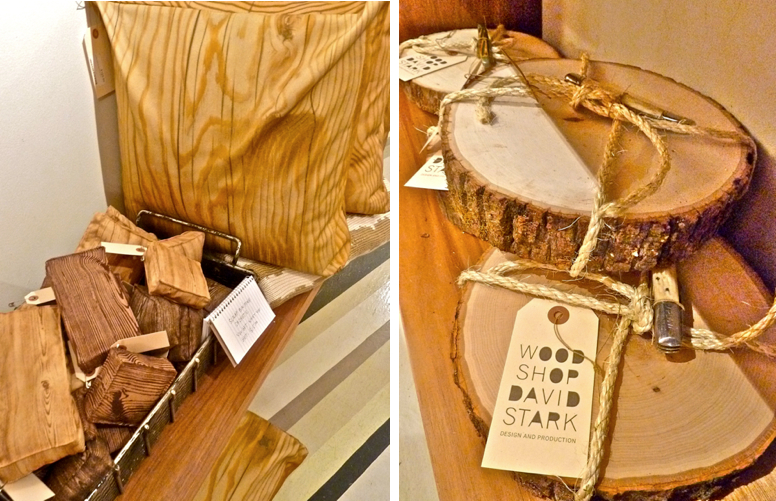 There is truly something for everyone. From the wonderful sewn and knitted tool pillows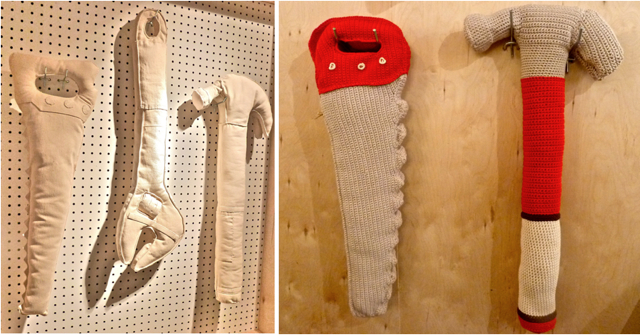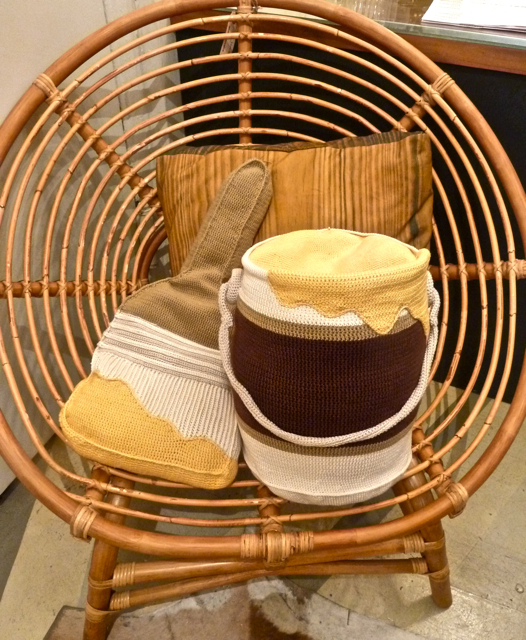 to the wearable pendants (Nina is wearing one above) – you've got to love the wooden nickel,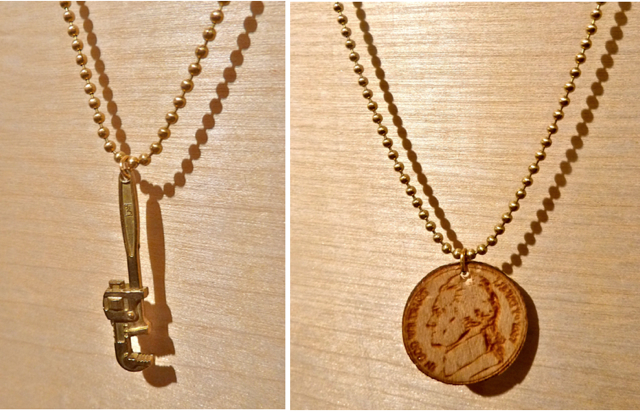 to the wall of tool clocks,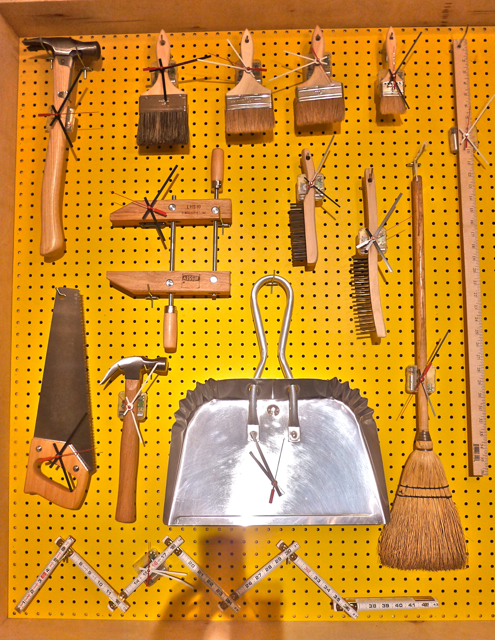 you can tell everyone had fun creating the double entendre rich displays.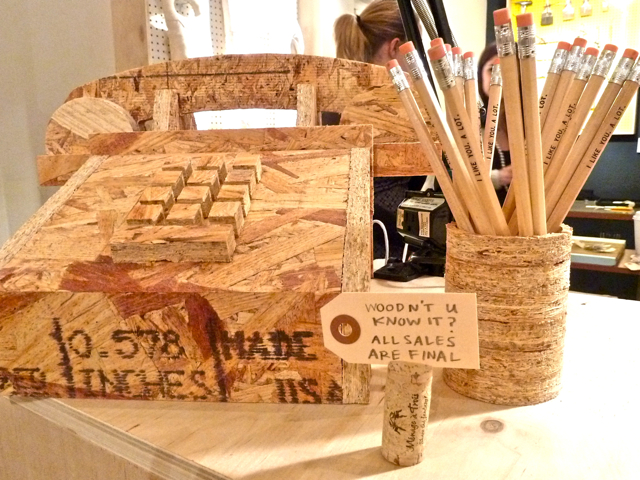 But the hands-down favorite seemed to be the charming box of wooden chocolates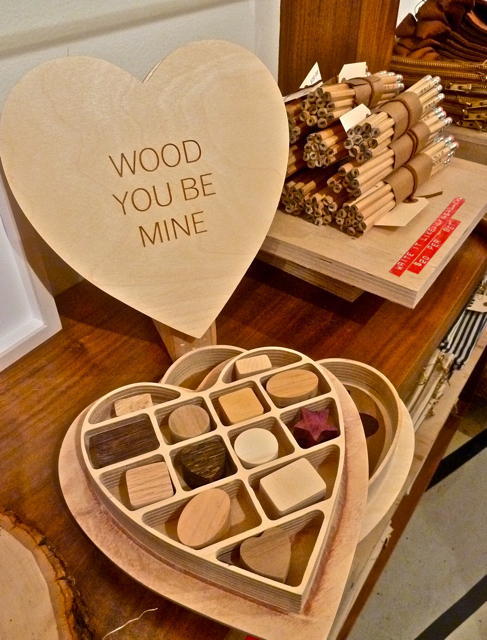 Wood Shop represents a new form of concept shop – landing somewhere in between retail, art, and entertainment. It's like an elaborate theme party or gallery opening where everything just happens to be for sale!