When writing the art of trompe l'oeil piece last week, my research took me full circle to a firm I have been meaning to write about for several years. VISTO is a remarkable art consultancy in Paris whose mission is right up my alley – marrying "discerning taste with a deep understanding of the historical and cultural identity of each property" they work on. Originally founded as a firm dedicated to discovering, printing and providing access to rare maps, the company has grown into one which focuses on providing art for bespoke hospitality and commercial projects as well as residential interiors.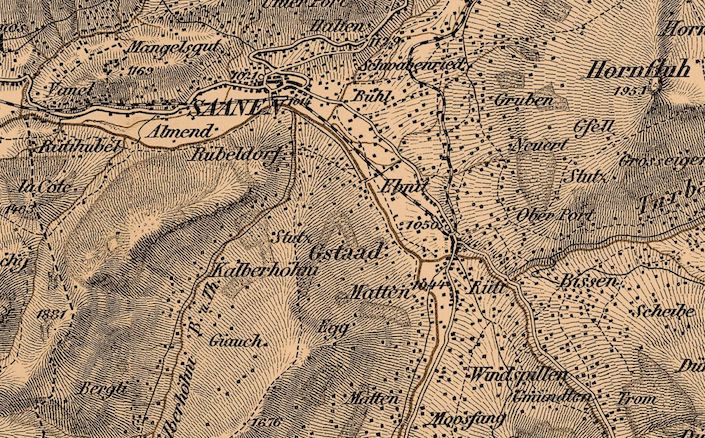 VISTO was born, not surprisingly, in the archives. As Ph.D. students researching projects, childhood friends Alex Toledano and Seth Rosenbaum realized the historic and aesthetic value, relevance and appeal of the lost and rare images they uncovered. With impeccable academic credentials (Alex – Princeton and Berkeley; Seth, Columbia and Harvard) in history, art and culture, they were well poised to move beyond maps, creating site appropriate environments where art tells the story.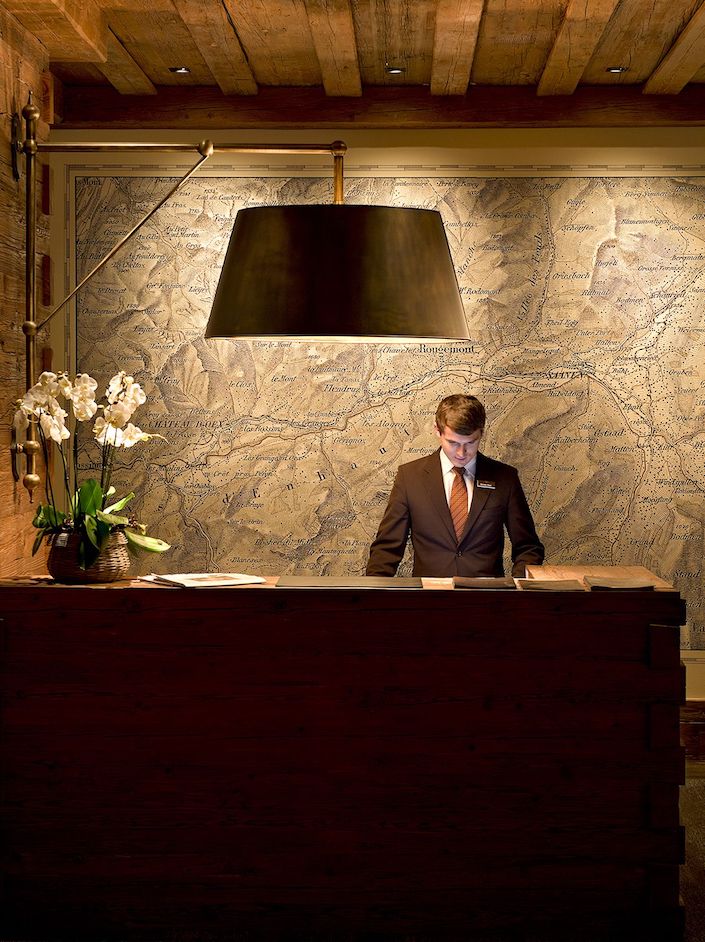 As travel has become more experiential with customers craving the unique and authentic, hotels have responded.  And just as the best residential interiors tell the homeowners' stories, now many public properties are trying to emulate a personal tale. Seguing from their initial interests, VISTO's work for The Alpina Gstaad in Switzerland included sourcing an archival 19th century map. Using the most advanced imaging systems in the world, it is enlarged to over 40 times its original size into a wall covering (two photos above) that lends an authentic sense of place to this luxury mountain establishment.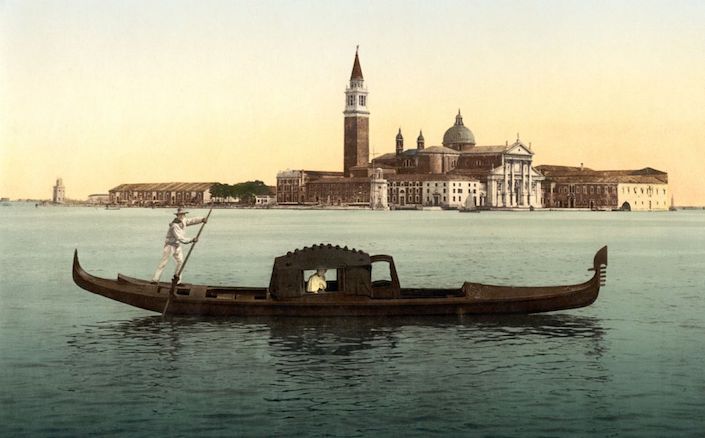 For The Ritz-Carlton Abu Dhabi, Grand Canal, the duo curated and obtained 70 public area pieces. In this situation, the art tells the story of the hotel's dual traditions, melding the history and cultures of Venice and its canals with Middle Eastern architecture and decorative arts – below, an antique print of falcons, the national bird of the Emirates.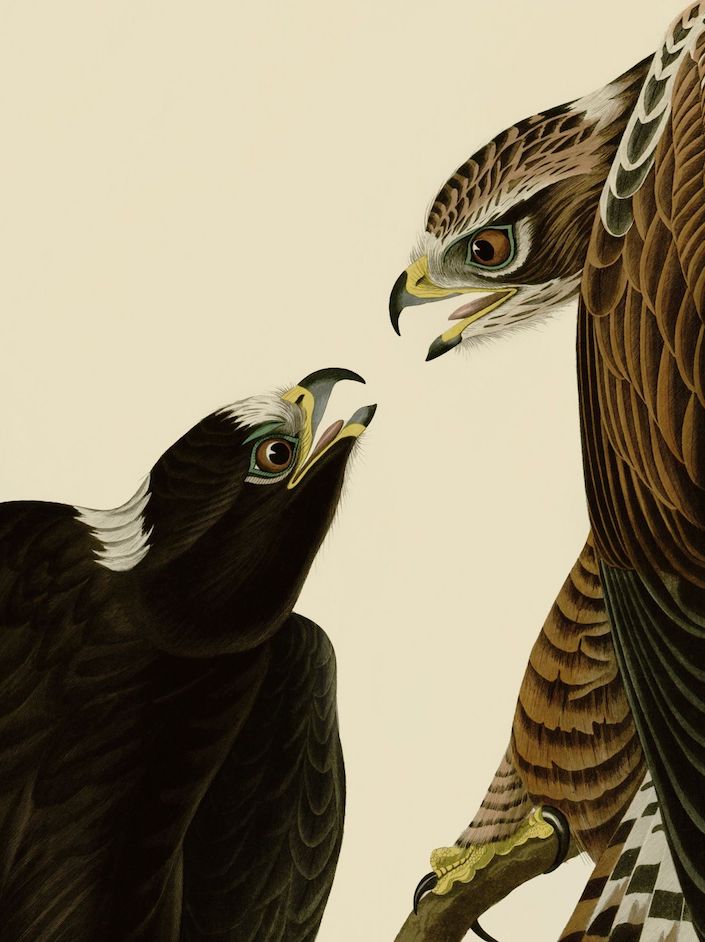 It was, however, VISTO's work for the Lanesborough Hotel in London where the story came full circle. Here,in collaboration with Alberto Pinto Design, they designed a complete 2,ooo piece art collection to develop the narrative of the property as an English Gentleman's home from the 1830s.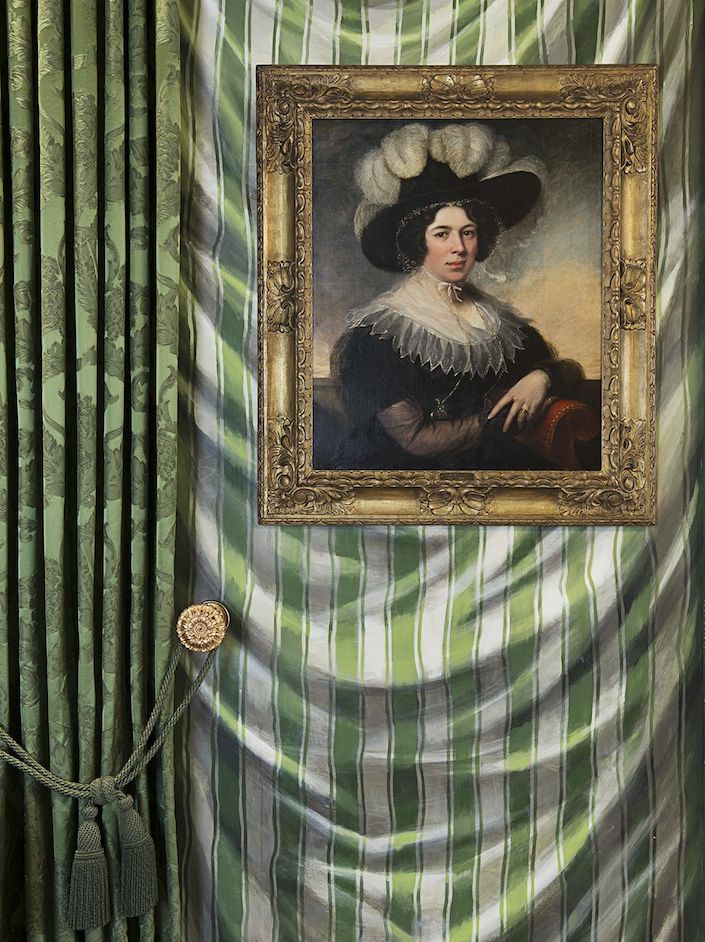 Imagining a well traveled family who amassed their collection over time, VISTO selected a wide variety of art from before 1830 when the hotel was built. They not only picked the art, but oversaw its restoration, framing, delivery and installation.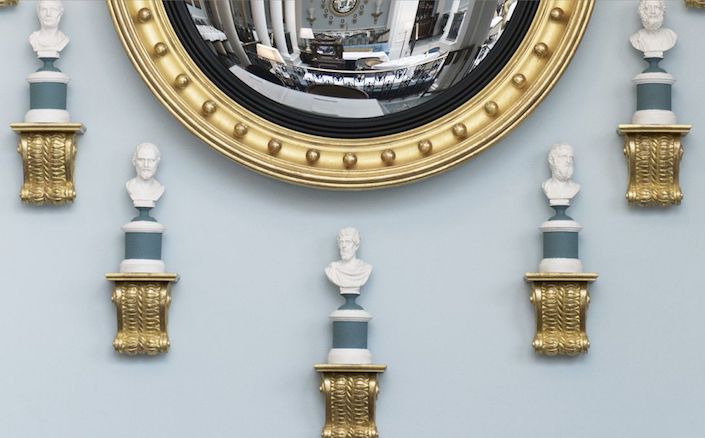 It is in the luxurious Belgravia Room where the connection was made. Here VISTO developed a series of ceiling paintings depicting three traditional English hunts, surrounded by portraits of horses and clouds.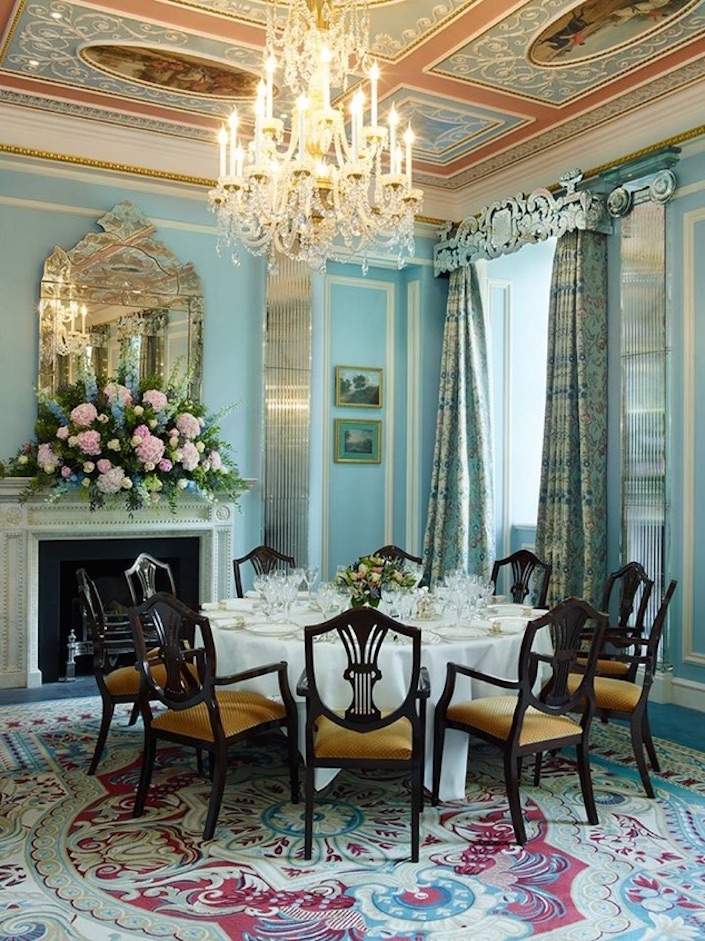 For those who haven't guessed, this suite of 33 paintings was executed by decorative painter Delphine Nény, the same artist who created the trompe l'oeil tented room at the Sicilian palazzo featured last week.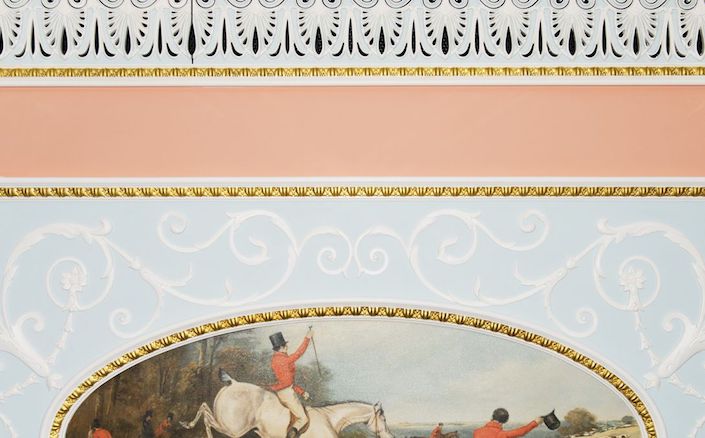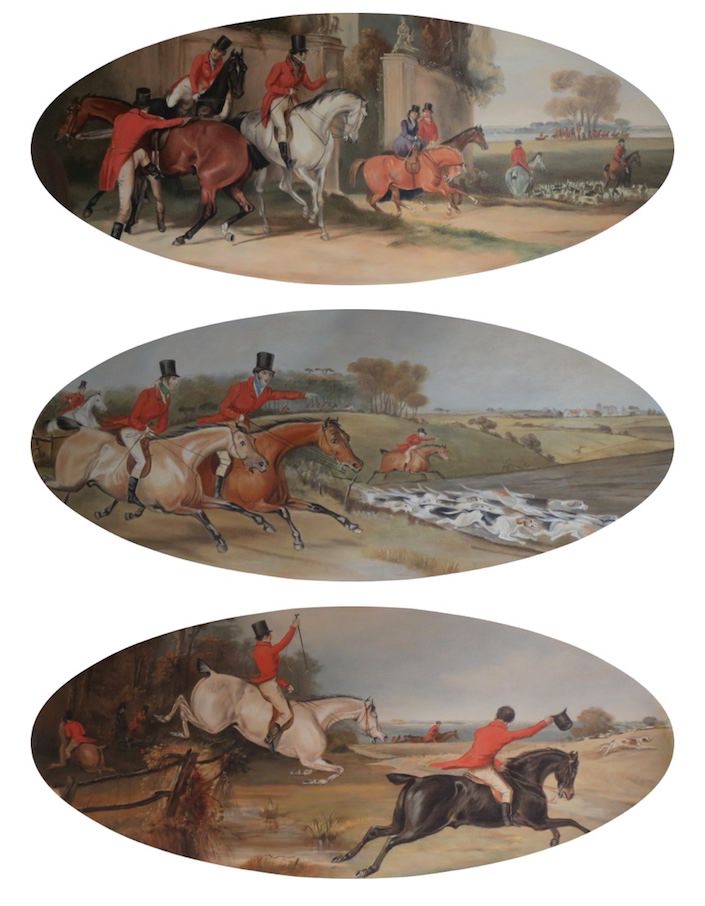 As VISTO explains, "The hotel's authenticity comes from its art, which is the only element of the property that is as old as the building itself." Whether at home, in a hotel, or even the boardroom, it is always a more meaningful and distinctive environment where art tells the story.