photo steve pinzon
Paul Hobbs wines are some of the most sought after in the country. One of 11 children, Hobbs started out at Notre Dame with the intention of studying medicine, but intrigued by a weekly wine-tasting seminar on campus, he then went on to get his Master of Food Science in Enology at UC Davis.  After several years at Opus One, he moved to Simi where he developed an interest in new wine locales, specifically Argentina's Mendoza region. He took charge of a project producing their first world class chardonnays and after several more consulting jobs, established his eponymous winery in 1991.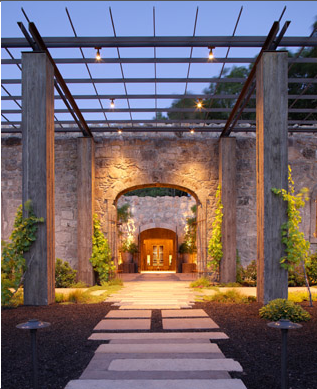 Hobbs continues to be involved as a consultant for wineries in the U.S, Chile, Argentina and most recently Hungary, but it is his own California winery that has been his claim to fame. Known for his natural approach to winemaking, he produces Chardonnay, Pinot Noir, Merlot and Cabernet Sauvignon in small lots from single vineyards in both Sonoma and Napa, all unfiltered, unfined and fermented with native yeasts. He says it best himself,
"I'm one of the few winemakers making single-vineyard wines. It's a challenge. In my case, obviously, an irresistible challenge. It exemplifies everything that attracted me to winemaking in the first place. I love to take the grapes from a particular site and let them show me different possibilities in the varietal, to make a wine in which the subtleties of the individual vineyard come through…I not only do not add other wines, I don't add yeast. Each wine is fermented with the natural range of native yeasts found in the vineyard. Since I can't fall back on blending different wines, it puts the onus squarely on myself to make each vineyard sing year after year."
Not only are the wines spectacular but I had to add a few shots of the beautiful hospitality suite at the property built in 2006. Named Lindsay House, after Hobbs' great grandmother, the building is the work of architect Howard J. Backen of Backen, Gillam & Kroeger Architects in Sausalito. Evidently Hobbs' exacting expectations carry over into every aspect of the winery, resulting here in a stunning suite of rooms. This larger room is used for private living and corporate events. Don't you love the fabulous wide fireplace?!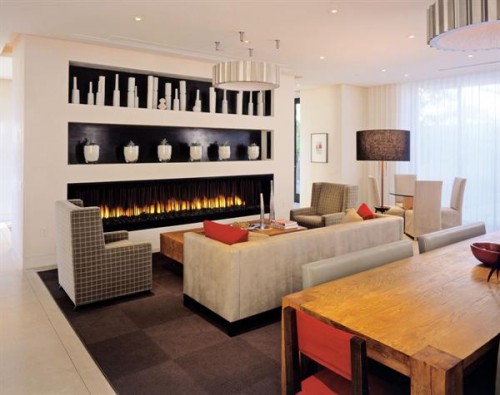 In the wine-tasting room, in contrast to the room above, this fire feature is vertical.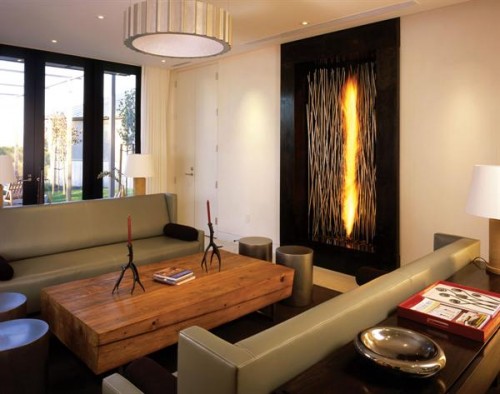 The siting of the room is ideal, with fabulous vineyard views.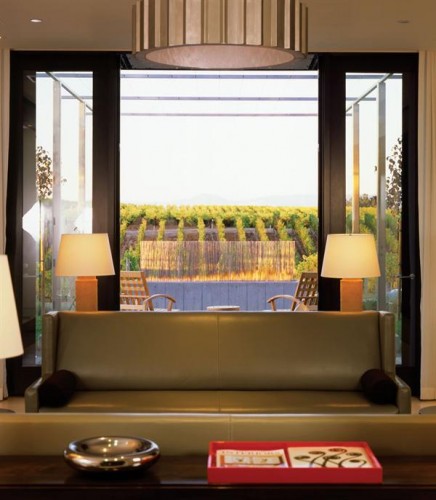 In honor of these legendary wines, Terry held three sold out Paul Hobbs tasting dinners last week. Let me pass the baton so she can tell you about these very special evenings.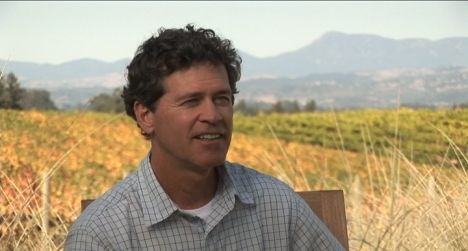 Paul Hobbs has become quite the star.  Besides owning a winery in California he also has an interest in the Vino Cobos winery in Mendoza, Argentina.   He consults for a number of wineries around the World and I am always impressed with the wines, his selection of vineyards and also the quality that is in the bottles year in and year out.
Stephanie Harris is the National Representative for Paul Hobbs so her schedule when we first sat down to discuss the food, wine and dates was tight.  We had two dinners on the books for a number of months as she goes on the road for three months at a time.
I wanted to try a dinner in New York for my clients that stay in the city during the week for their jobs and are only in Connecticut on weekends.  A Voce restaurant at 41 Madison Avenue was the choice for this evening and Morello's for the Connecticut dinner.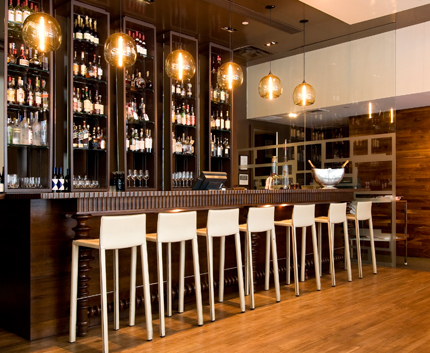 Missy Robbins created a delectable menu to accompany the special wines.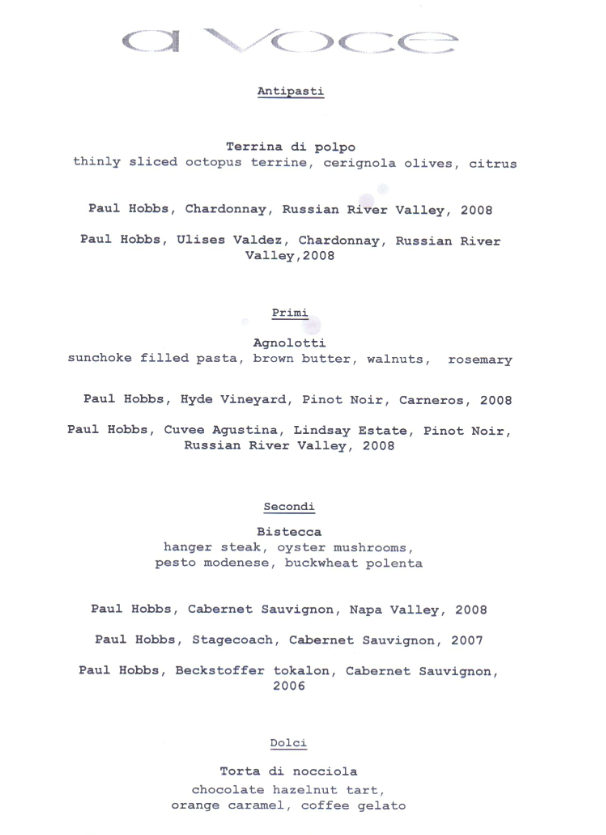 Both dinners started with Paul Hobbs Russian River Chardonnay as the aperitif wine when people arrived for the reception time.  This is what I call Paul's everyday wine!!  Since the region is Russian River, Paul has the opportunity to use grapes from vineyards that he leases or owns in the whole, allowing each year to be very consistent in flavors.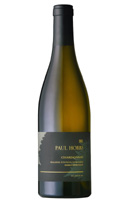 The Ulises Valdez Chardonnay that was served first was a beautiful follow up to the Russian River and was spectacular with the Terrina di Polpo – very thinly sliced and as delicate, and fresh as could be.  I could have eaten that dish all evening. The winemaker's notes reveal this 2008 vintage to have enticing aromas of Granny Smith apple, citrus and orange blossom. Subtle impressions of nutmeg and minerals lengthen an elegant finish.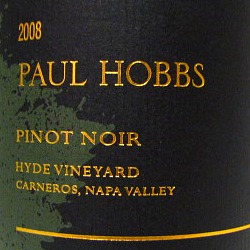 Since Paul Hobbs has so many wonderful Pinot Noirs and Cabernets, it is always interesting to be able to choose something fun to work with them.  The sun choke filled pasta was so creamy and sweet and married beautifully with the Hyde and the Lindsay Estate pinot noirs. Larry Hyde has been the grower of many of the most fabulous vineyards in California.  Larry sells to many of the top producers including Peter Michael, Ramey, Kistler and Paul Hobbs just to name a few. The Lindsay was just a tad richer and bigger but both were voluptuous.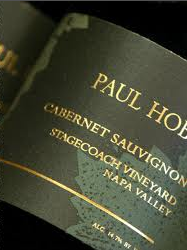 All of Paul Hobbs Cabernets are rich and spicy, yet elegant and very approachable at an early age. The ones we had on these evenings were as perfect as could be. As you can see by the name of the Stagecoach Vineyard Cabernet Sauvignon, here we have another owner of a vineyard who sells many of his grapes to Paul Hobbs. This was my favorite wine of the evening.  The Hanger Steak was cooked to perfection and the protein in the meat and the tannins in the Cabernets worked magnificently together.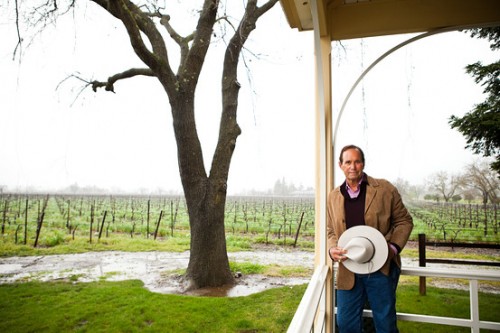 photo Erin Kunkel for the Wall Street Journal
Andy Beckstoffer is a very, very famous vineyard owner and manager.  He has some of the most, if not THE most sought after acreage in Napa Valley and To Kalon (which means beautiful in Greek) is considered the greatest of his vineyards.  He is very careful who he allows to have his grapes.  So at $200 a bottle for this little gem we had a few glorious sips. As the winemaker's notes describe, it is a powerhouse cabernet, deep in color and bursting with aromas of red currant and espresso, complemented by subtle smoky, savory notes – absolutely delicious!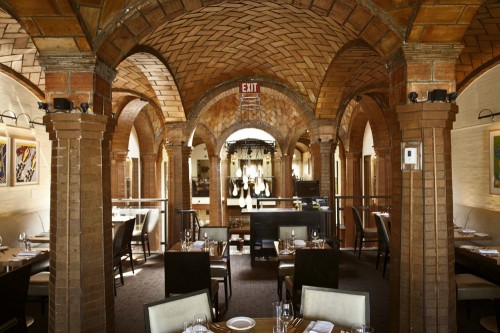 The next evening another tasting dinner followed at the popular Morello Italian bistro in Greenwich.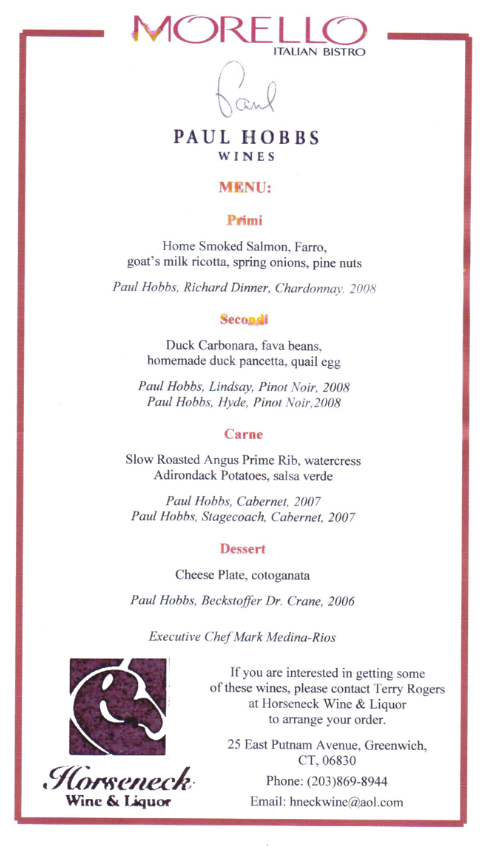 The menu that we prepared with the chef here was also a perfect pairing. Chef Marco's duck  carbonara was light, tasty and the quail egg was just the perfect size for this dish. The restaurant had slow roasted a whole side of angus prime rib for the dinner that was cooked to perfection and very tender.
My third of the trio of Paul Hobbs dinners was a donation that I had auctioned off to be catered at my home in support of the Greenwich Symphony. Eleven of us got together to share the wines and the cooking of Philippe Gudet and his charming wife. We had a spectacular shrimp course to begin followed by a perfect rack of lamb and a delicious filet mignon, again accompanied by the extraordinary wines of Paul Hobbs vineyards.
Thank you Terry – what an incredible week of food and wine!!