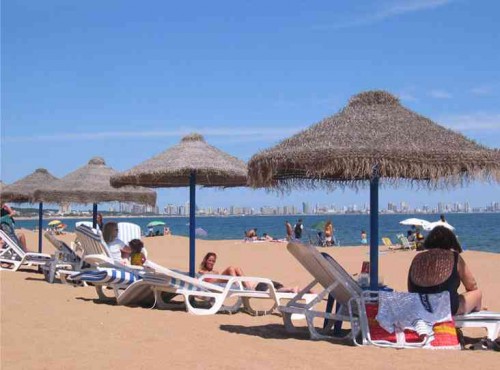 Uruguay is fast becoming the new winter vacation destination. And Punta del Este is the spot to be – it's the Riviera of the south. An hour and a half by car from capital Montevideo, it offers twenty miles of pristine beaches and since their summer season extends from December to March, it's the ideal location for us northerners. For wealthy Argentinians, owning a home in Punta del Este is like having a beach house in the Hamptons for New Yorkers. But with a twelve hour flight, it's more than a weekend hop from here. Today Terry walks us through some places to go and wines to try from this up and coming region.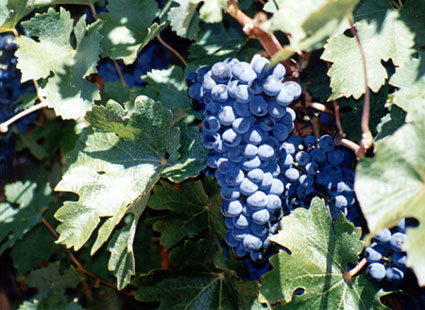 Tannat is the star performer in Uruguay. If you have not had the opportunity to taste this main grape from Uruguay you are missing out.  It is full bodied, rich and just delicious. Traditionally used in Madiran (mostly in blends with Merlot), it was brought over in 1870 by a Basque named Don Pascual Harriague credited with 'modernizing' wine production in Uruguay. Descendents of original cuttings of the Tannat grape continue to be known here as Harriague. Tannat produces deep red wines with a herbal, black fruit (or even blueberry fruit) nose, but the palate, though often full-bodied and rich, can be very tannic and unyielding, especially in years that are wet or when the grapes are not fully ripe. Merlot is the most common blending grape as it gives a softening effect along with some red fruit characters, but other varieties are used to a greater or lesser extent to produce blended Tannat wines at different price levels. It is one of those grape varieties that leaves its mark even when there is only a relatively small percentage present. And an additional benefit is that wines made from the Tannat grape have an unusually high antioxidant value.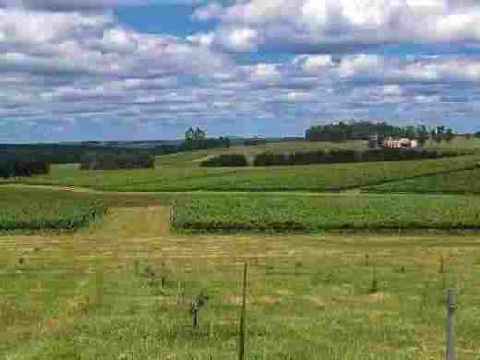 The Carrau family was one of the first to recognise the export potential for their wines. With two sites and wineries, one in Rivera on the Brazilian border pictured above (wines from here are marketed as Cerro Chapeu), and the other in Canelones (Castel Pujol), for some years they have had a good selection of fruit and more than competent winemaking.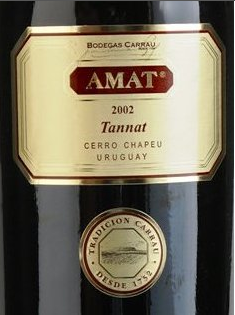 With a wide range of wines, they were the first to produce very fresh, flavorful Sauvignon Blanc from both wineries, and an excellent, ageworthy Tannat Amat from Cerro Chapeu. The Francisco Carrau winery produces some of our biggest sellers. The owners  are extremely welcoming and kind, and the lineup of wines is  impressive.  The Amat Chardonnay from Carrau is well priced at $12 a bottle and their Tannat is $25 a bottle.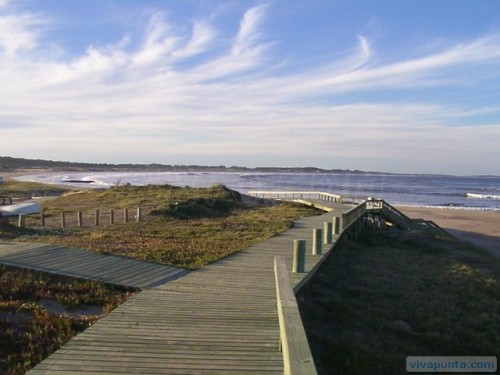 If you are considering taking a trip to Uruguay, one suggestion would be Jose Ignacio, a tiny but beautiful town about 10 miles outside of Punta del Este. There are lots of gorgeous beaches, beautiful homes, and terrific food. La Huella is probably the most happening restaurant out that way, a unique beachside location with loads of wealthy Argentineans (mostly from Buenos Aires) packing the place every night. Excellent seafood, sushi, and a great selection of Uruguayan wines. One of the best places to stay is the boutique hotel Casa Suaya, also in Jose Ignacio.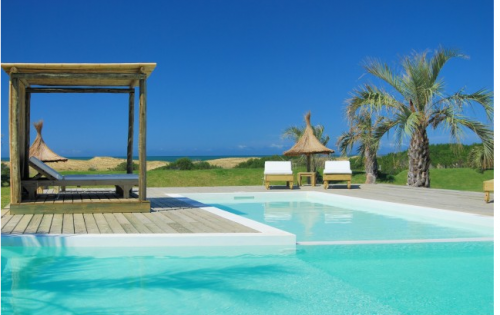 Another place to stay is the Hotel Garzon, a thirty-minute drive northeast of José Ignacio.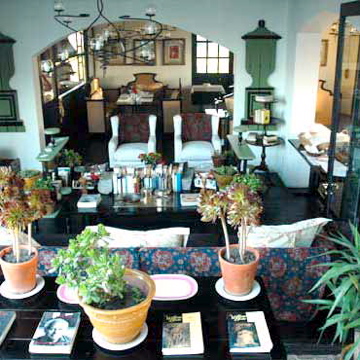 It is owned and run by the famous Argentine chef Francis Mallmann. Although it is in the middle of nowhere, the quality of food and the hotel are spectacular. There are only 5 rooms at the hotel, and the rates are steep, but if you stay there all food is included. A la carte prices for the menu are staggering. This is a must for anyone who is a foodie and is travelling in South America. Simply amazing.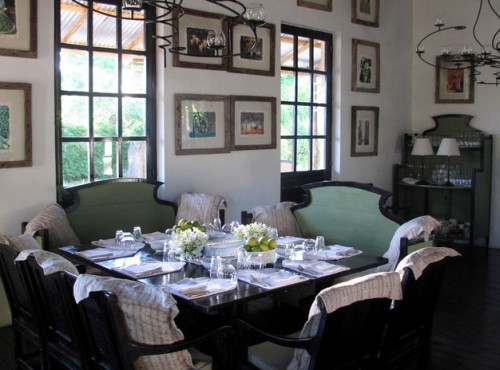 So even if you're not looking for a new exotic trip location, the wines from Uruguay are a great vicarious way to experience this locale.