Only a handful of jewelry companies today can claim a legacy rich in history and design. Verdura is among them and I was lucky enough to attend a holiday party at their chic showroom last week to celebrate their new Hollywoodland Collection and visiting friend Frank Bowling, the Ambassador of the stylish Montage, Beverly Hills.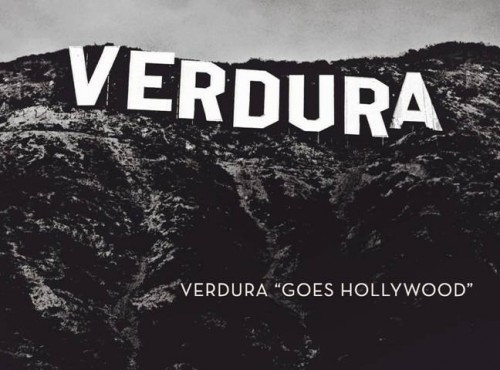 Duke Fulco de Verdura was born in Sicily to an aristocratic family. In the 1920's, when Palermo was a society hot spot, Verdura became friends with Linda and Cole Porter, who in turn introduced him to Coco Chanel.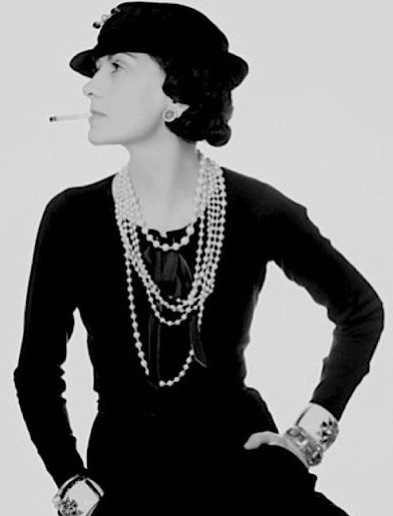 Starting with textiles, he soon began designing for her, ultimately settling on jewelry, including such designs as the now famous Maltese Cross cuffs, which she wore on both wrists as one of her signature looks.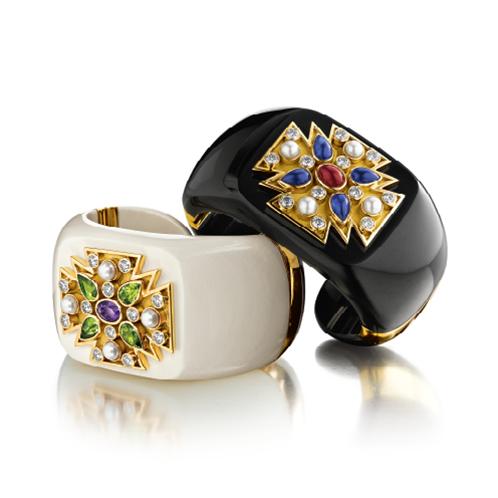 In 1934, at the urging of Cole Porter, Verdura sailed to America. His dramatic designs soon caught the eye of the Hollywood glitterati, including Marlene Dietrich, seen below wearing his Lily bracelet, the highlight of the current Hollywoodland Collection.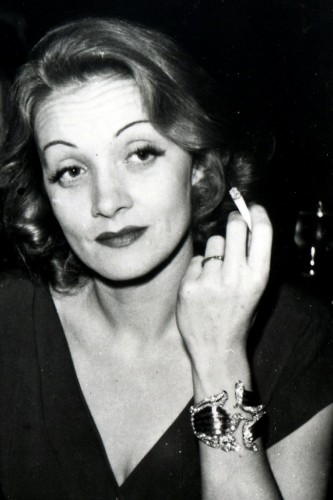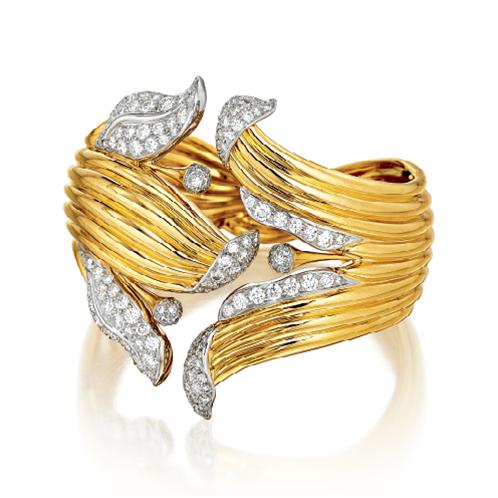 Diana Vreeland introduced Verdura to Paul Flato and he soon joined his design staff in the newly opened Hollywood boutique. With the backing of friends Vincent Astor and Cole Porter, Verdura then moved to New York and opened a Fifth Avenue shop in 1939. Through the 1950s and 60s Verdura's designs were a favorite of the society set until his retirement in 1973 at 75, when he sold the company. In 1985, Ward Landrigan, former head of Sotheby's USA jewelry division, bought the company and has continued Verdura's legacy, through his nearly 10,000 sketches.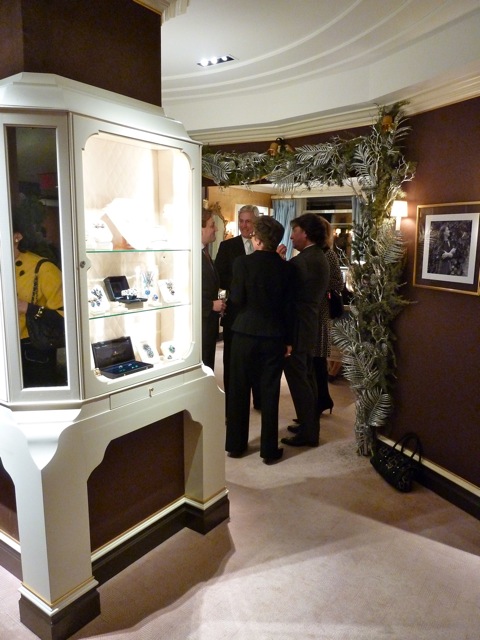 The beautiful Richard Keith Langham designed showroom was decked out for the holidays.  And vignettes abounded in every lovely room.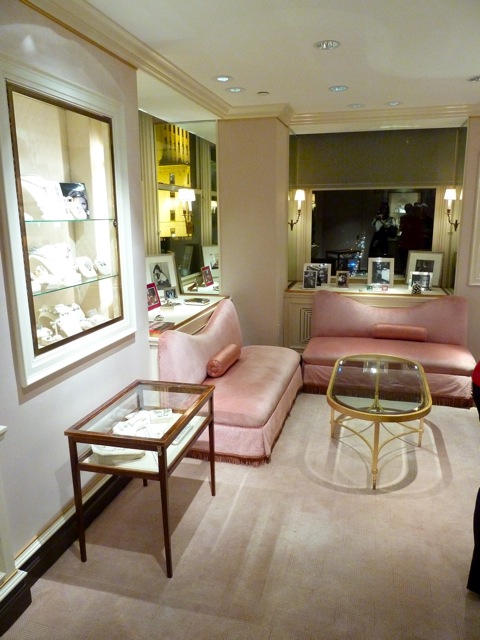 The Hollywoodland Collection harkens back to Verdura's time in Hollywood and his collaborations with some of the era's most famous style icons. It is a wonderful celebration of both the iconic history of the brand and the timeless enduring qualities of the designs.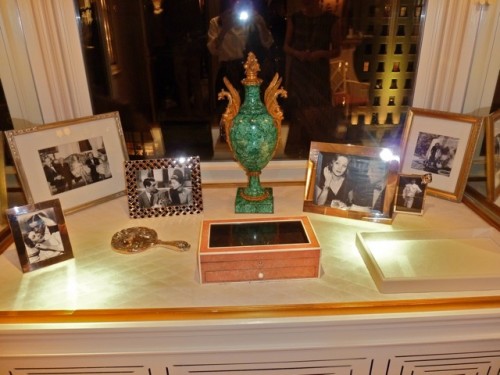 Five distinct personalities were chosen to represent the collection, which re-introduces about 20 designs from the archives: Greta Garbo, Joan Crawford, Tallulah Bankhead, Tyrone and Annabella Power and Slim Keith.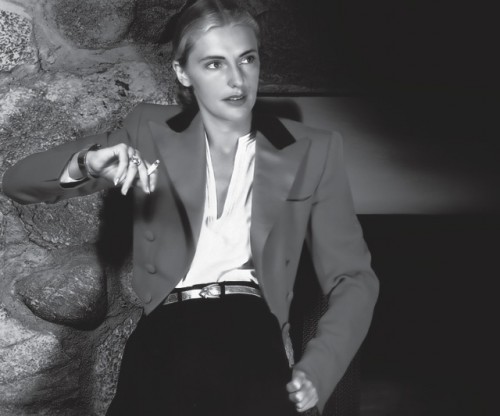 Of all the icons, I must say Slim Keith is the one I have long admired. Her sporty tailored style is an easy and elegant look I adore. Years ago when working with her on the jacket for her book, I spent several days with Keith, looking through her incredible photo albums and was struck then with her classic chic style. My favorite Keith inspired design Verdura brought from the archives has to be this incredible black jade Belt Buckle Bracelet. What a fabulous go anywhere statement piece!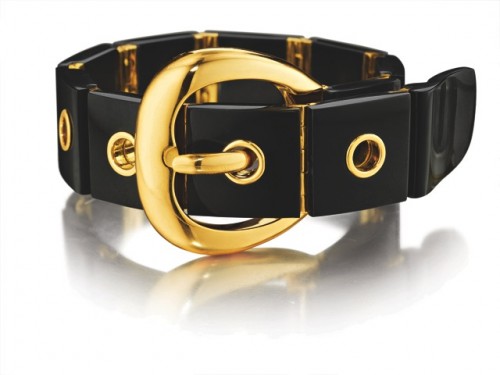 Although the Acorn Earclips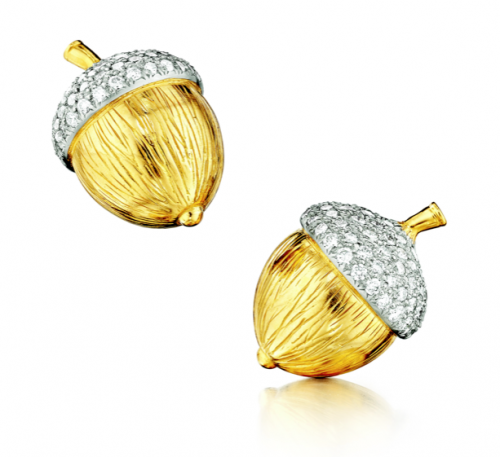 and bracelet are pretty amazing as well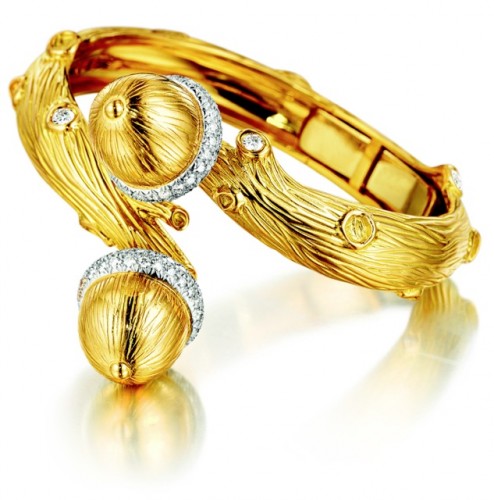 As I perused the collections, I had the opportunity to try on some of the other spectacular pieces. This Regatta Necklace was one of my favorites. It features a versatile casually chic design, sits in just the right place and is quite comfortable.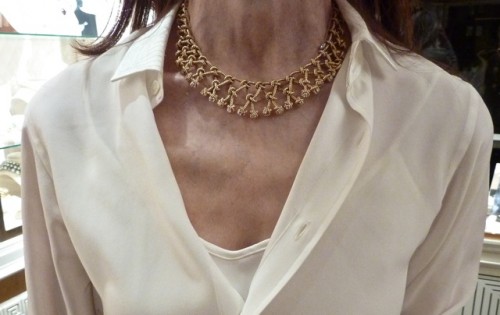 Here it is closer. The texture of the gold and the settings of the diamonds are marvelous.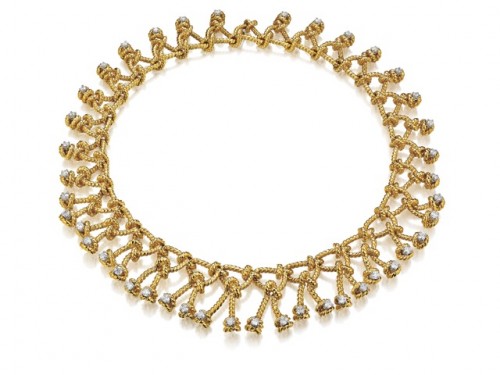 Or this Y style necklace with its beautiful stones. Decisions, decisions…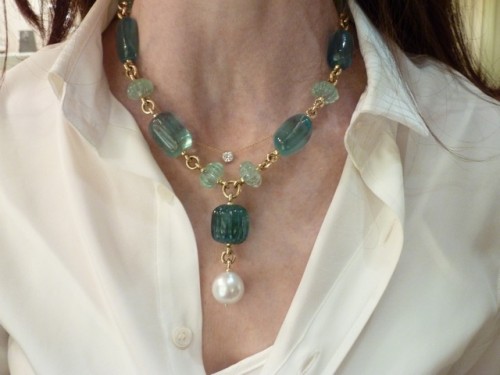 In addition to the exquisite jewelry, Verdura also offers charming baby gifts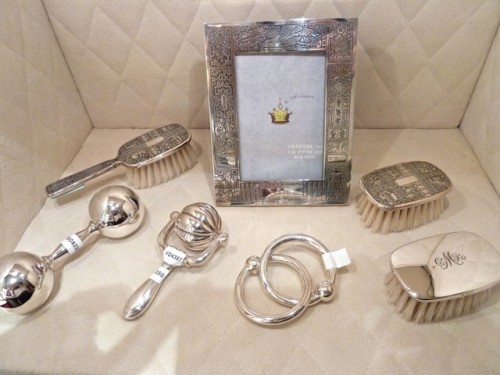 smart desk accoutrements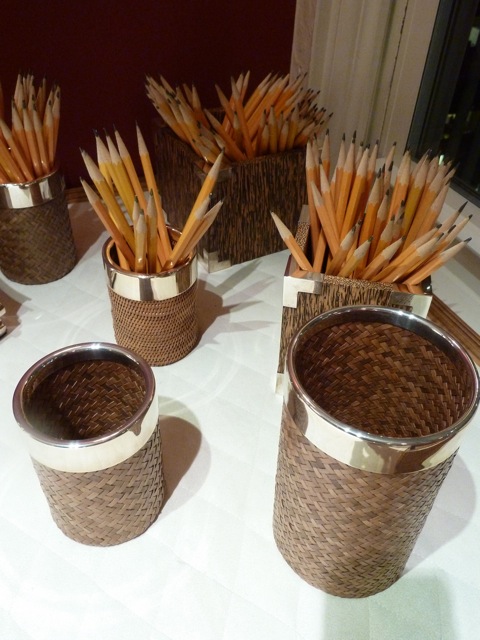 And stylish bar accessories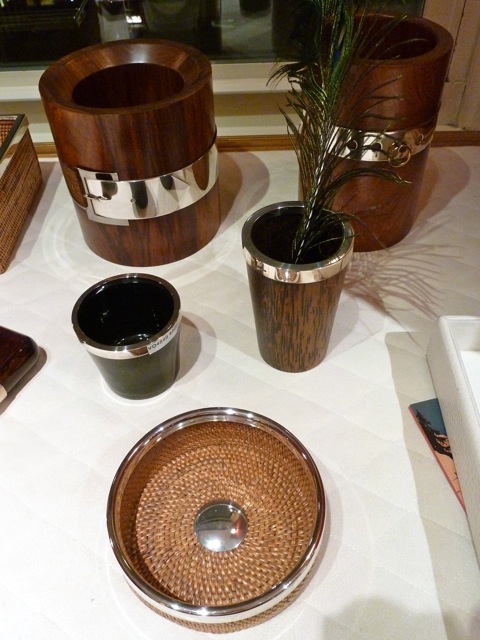 What a lovely evening! Visiting Verdura is like a step back in time. It's salon-like atmosphere, the timeless appeal of the beautifully crafted designs and elegant displays all lend it an aura of gracious civility. You can easily imagine any of the sophisticated style icons of the Hollywoodland Collection stopping by to discuss a design or purchase a bauble. So nice to know that Verdura can offer the same to a new generation of style makers!