It is almost impossible to have an interest in interiors and the decorative arts and not be fascinated by Chinoiserie and the exoticism of the "mysterious East." From Napoleon's invasion of Egypt to the British occupation in India, this region has for centuries held an unrivaled appeal for creative types.
The new tome Exotic Taste Orientalist Interiors is a gorgeous volume chronicling the popularity of the exotic from China and Japan, India and the Near East. With more than 200 large full color images, the book is a fabulous visual source of how exoticism evolved in the west in the 19th and into the 20th century such as these examples below of the French painter and designer Pillement, famous for his penchant for Chinoiserie.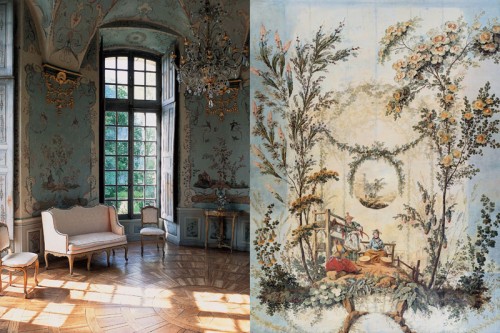 If you have any interest in the history and development of this art form in the west then this book is a must-have for your library. And although there is a serious art historical information within, the glorious images alone make this book a worthwhile purchase and/or sure-to-be appreciated gift (Turkish Types, a photo from 1880 on the left below and the spectacular Jean-Léon Gérôme 1869 Bachi-Bouzouk painting on the right).
Art and architecture, porcelain, fabric and interiors are included. Below is exquisite Oriental porcelain from the Russian Imperial collections at Tsarskoye Selo, Russia
and the Queen's Porcelain Cabinet at Charlottenburg Palace, Berlin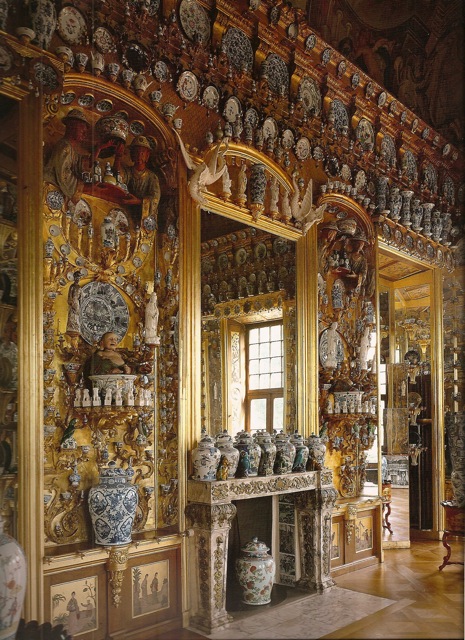 In the 1760's the Empress Maria Theresa of Austria had her study made into the Vieux-Laque Room at the Schonbrunn Palace in Vienna with these incredible lacquer panels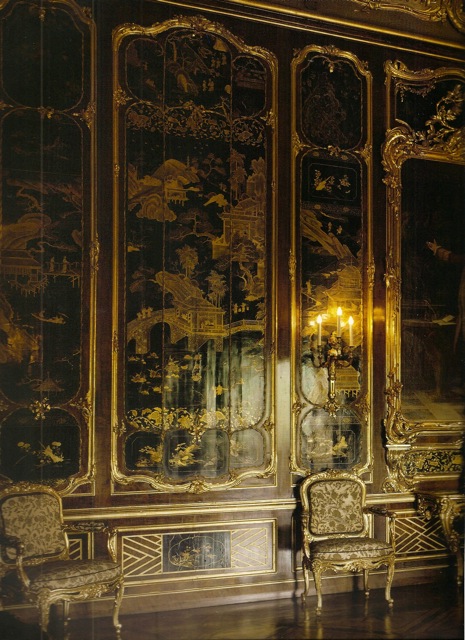 One of the most well known examples of European Chinoiserie is the work of Christophe Huet, specifically his 1735 painted panels in the amazing Rococo setting of The Petite Singerie in the Petit Chateau at Chantilly, which I had discussed in my post on Singerie earlier in the year.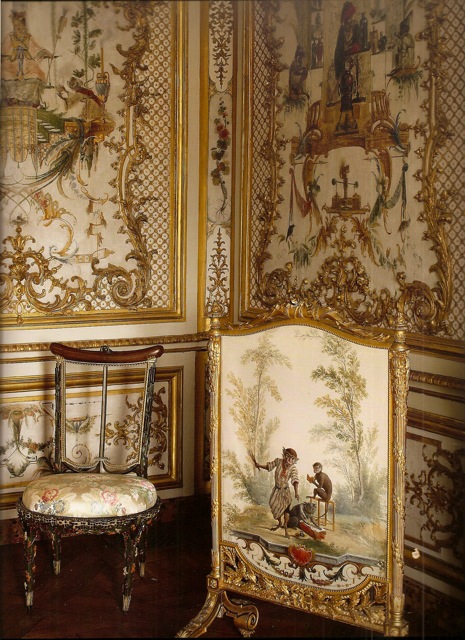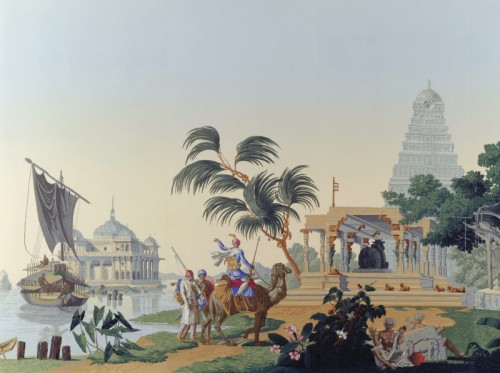 The influence of India can be seen in the now famous Zuber L'Hindoustan wallpaper, above, originally designed in 1807 by Pierre Mongin.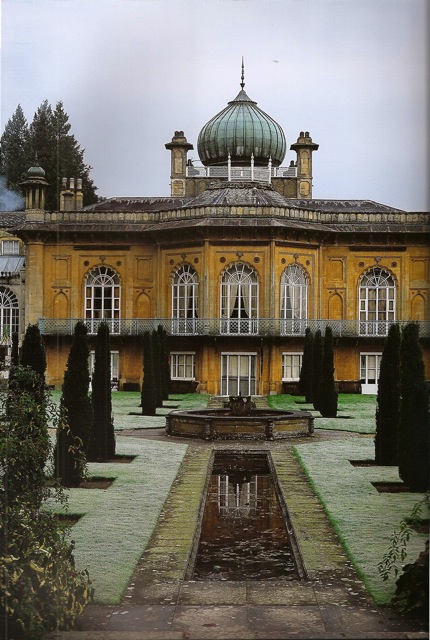 The onion dome so prevalent in Indian design made its way into British architecture as above at Sezincote House in Gloucestershire.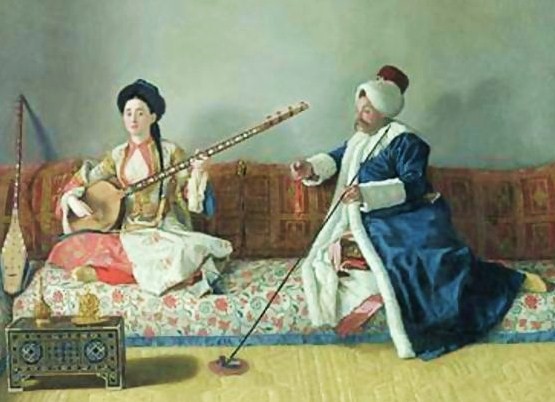 The last section deals with the influence of the Near East, as clearly seen above in Jean-Etienne Liotard's Turkish Portrait de Monsieur Levett et Mademoiselle Glavani Assis Sur un Divan en Costume Turc (the title pretty much says it all)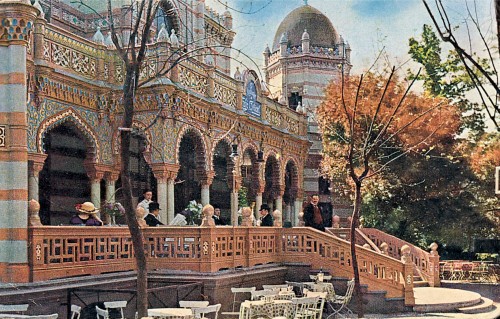 or in the Moorish influence in Café Oriental in Wiesbaden, Germany.
There is an abundance of splendid visual inspiration and historical information in this beautiful book. And as with all the Vendome publications, the production values are exemplary with heavy paper, beautiful printing and thoughtful design. I think any design aficionado would be thrilled to receive Exotic Taste this holiday season.