For those of you who romanticize travel and long for the days of civilized airports, airlines with glamorous stewardesses, ocean liners with formal black tie dinners and train travel on the Twentieth Century (which I actually experienced), then you will probably be pleased to learn of the new book, coming out on December 1, just in time for the holidays, Louis Vuitton: 100 Legendary Trunks.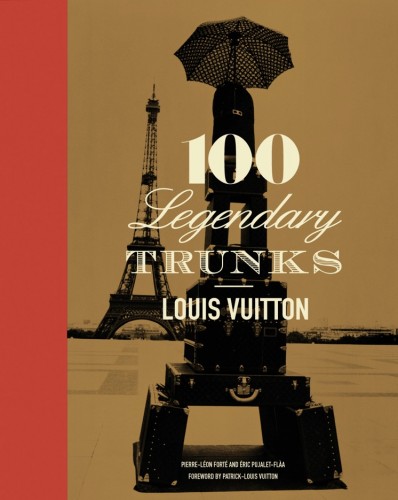 As most of you know, Vuitton was founded in 1854 when the original Louis opened his first store in Paris. He made history with the creation of his first trunk which had a flat top and could be stacked as opposed to previous trunks which had barrel shaped tops to aid in the dispersion of water. Believe it or not, the classic monogram canvas, by George Vuitton, son of Louis, was created in 1896 – seems so modern for that era.
Aside from any of the other associations we make with the brand, Louis Vuitton has always been associated with travel. With the advent of increased methods of transport in the mid-19th century, Vuitton filled a void for travel accessories that would satisfy every need.
The book is illustrated with 600 images taken from the Vuitton archives as well as new ones created especially for the book. Here is the very appealing video Vuitton made as a teaser for the book.
One of the most active customer bases in Vuitton history had to be the Maharajas of early 20th century India, particularly the Maharaja Hari Singh of Jammu and Kashmir (ruled from 1925-61). Princes of the British Raj led extravagant and opulent lives and were obsessed with western luxury goods. In addition to his purchases from Vuitton, this Maharaja also ordered for example, sixty picnic baskets from Hermes (as gifts) and monogrammed and crested wooden boxes from Harrods to present his trout in. His taste for Louis Vuitton was however unparalleled. Here are a few examples, all taken from Made for Maharajas by Amin Jaffer.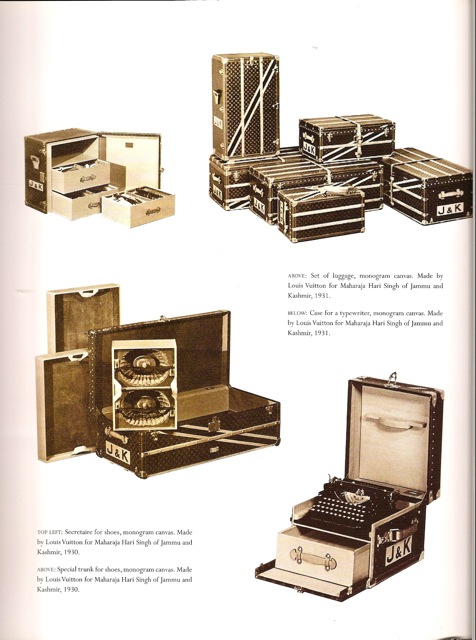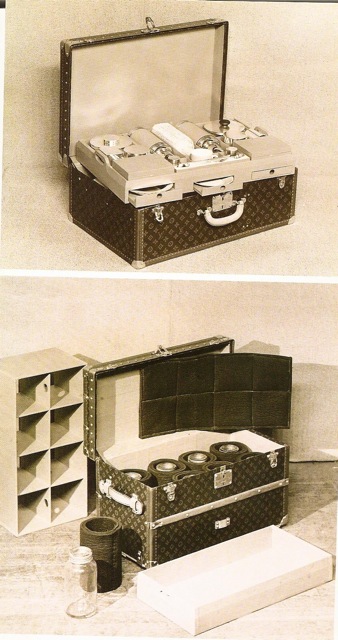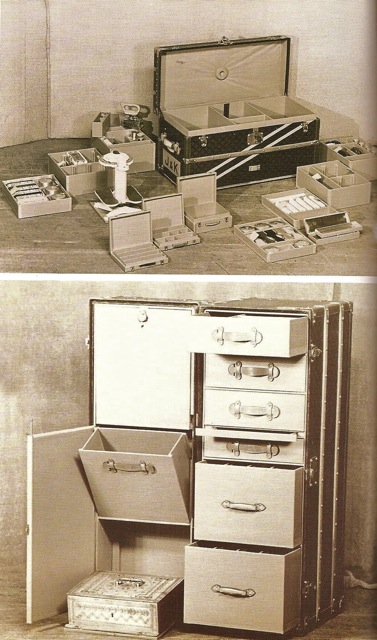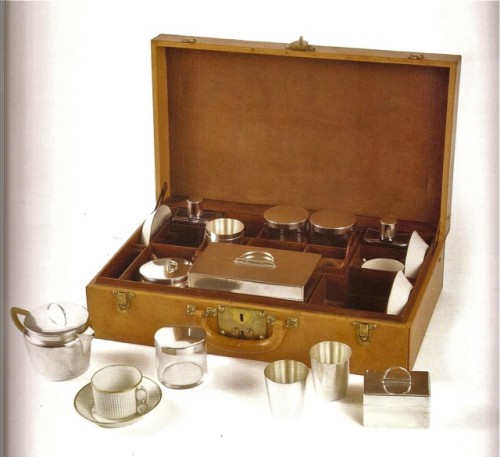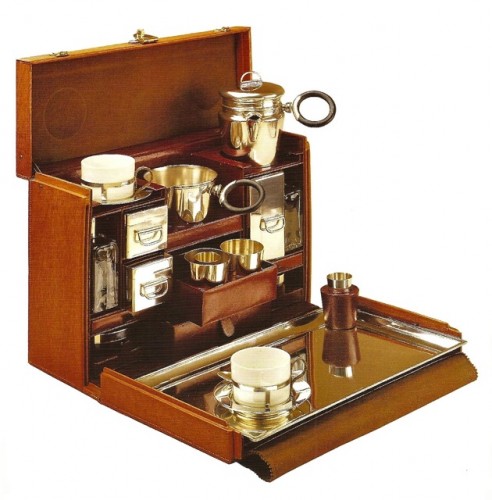 Now each year, Vuitton produces about 400 custom trunks  such as the one below that was made to hold the solid 18k gold trophy for the World Cup as it traveled to South Africa this year.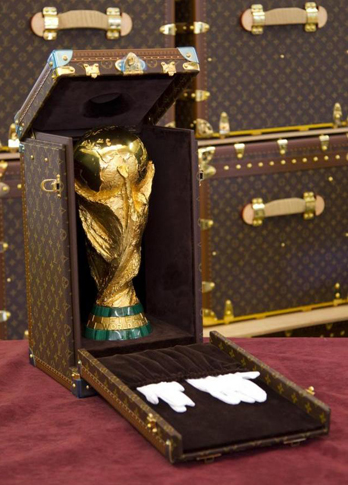 And here is a little something Vuitton made for Karl Lagerfeld to hold his ipod and accessories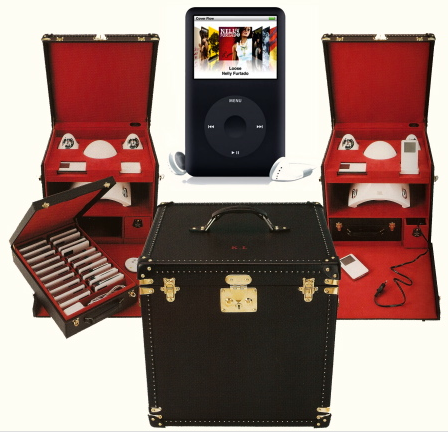 Although the case is lacking the traditional LV monogram, it does have Lagerfeld's initials on the top in front of the handle.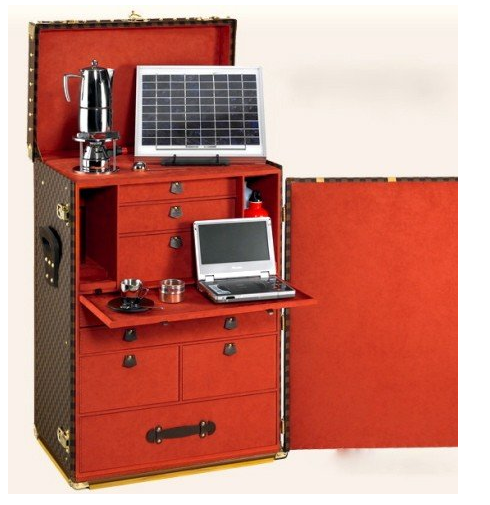 And for our final feature, a custom solar-powered trunk made for a gentleman in China. Patrick-Louis Vuitton describes the commission. The client "wanted to be able to watch television and offer coffee to his friends wherever he traveled in the world, including the remotest desert. We agreed to put two solar panels linked to a battery for the flat-screen TV and DVD player, two-way radio, tuner and coffee machine."
So how do you think he got that through security at the airport? Just kidding. But for those of us who do indeed have to deal with the security lines at the airport, we can still reminisce and imagine the genteel days of trunk travel through this lavish new publication.