While all the grounds at the Inn are beautiful and immaculately groomed, the Shakespeare Garden at the Mayflower Inn is an especially beguiling and romantic setting.  Set behind the main building, the formal garden celebrates the four seasons through both words and scenery.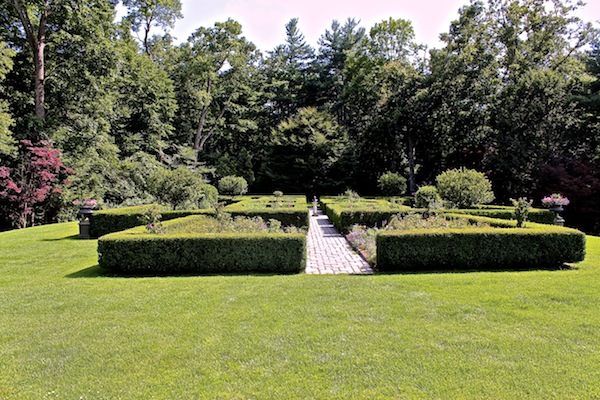 The magnificently manicured garden features twenty-nine different quotes by the master, etched on metal plaques throughout. Originally created in 1992 by then owner Adriana Mnuchin and daughter Lisa Hedley, it is still a vital part of the estate, emphasizing the English country house allure. We are reminded that Shakespeare was "by birth and instinct a countryman," whose works frequently made reference to the beauty and ephemeral quality of nature's bounty.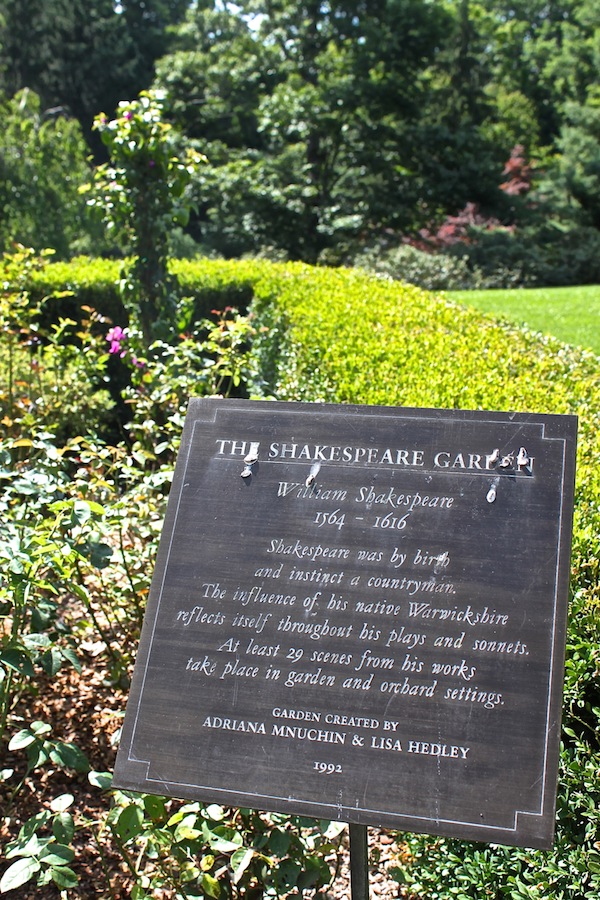 The Hamlet scene faces up toward the back of the Inn, relating the lovely plantings, "cornflowers, nettles, daisies and long purples" to the play's words.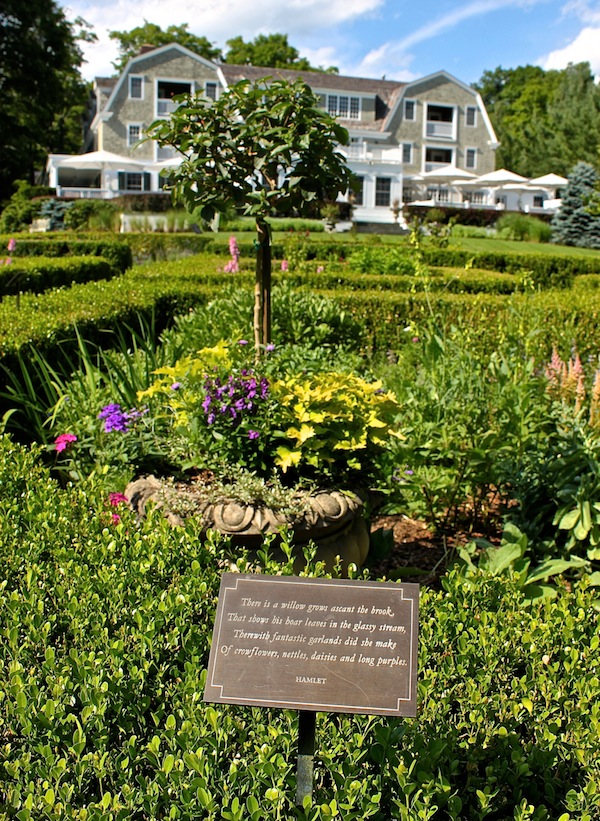 Venus and Adonis wisely advise us to "Make use of time; let not advantage slip; Beauty within itself should not be wasted. Fair flowers that are not gather'd in their prime rot and consume themselves in little time."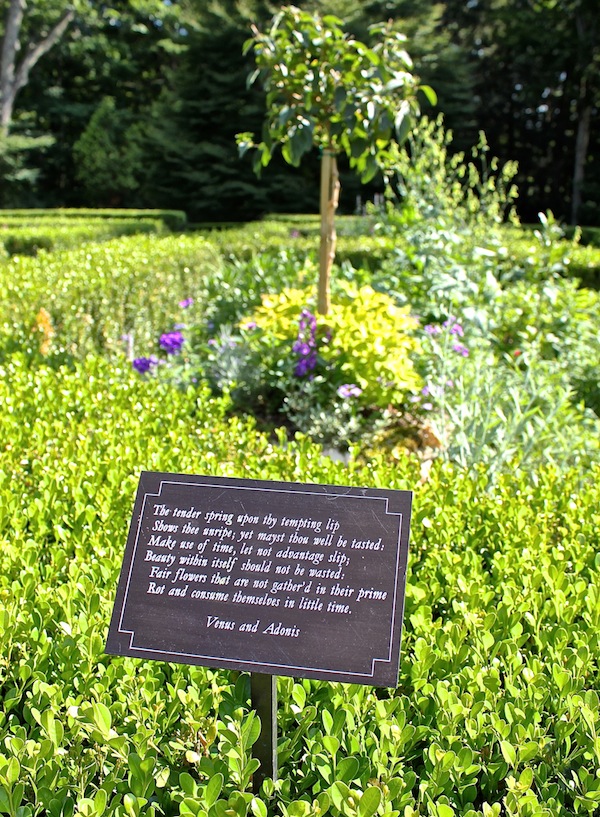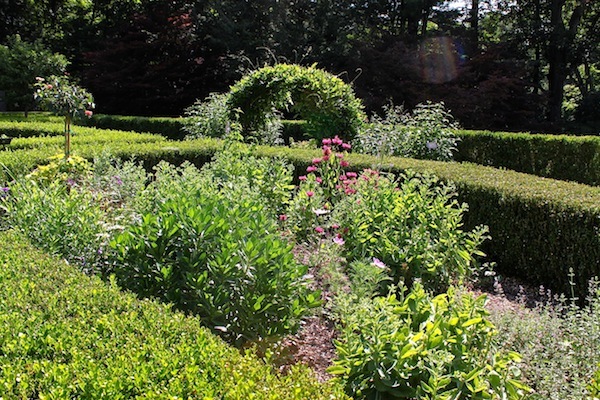 Which leads to the words from A Winter's Tale, reminding us that there is a quote and scene for every occasion and season. Lush and vibrant in the summer, the garden would be a exquisite location for a small seasonal wedding. And yet in winter, I can imagine it as an equally beautiful yet serene setting.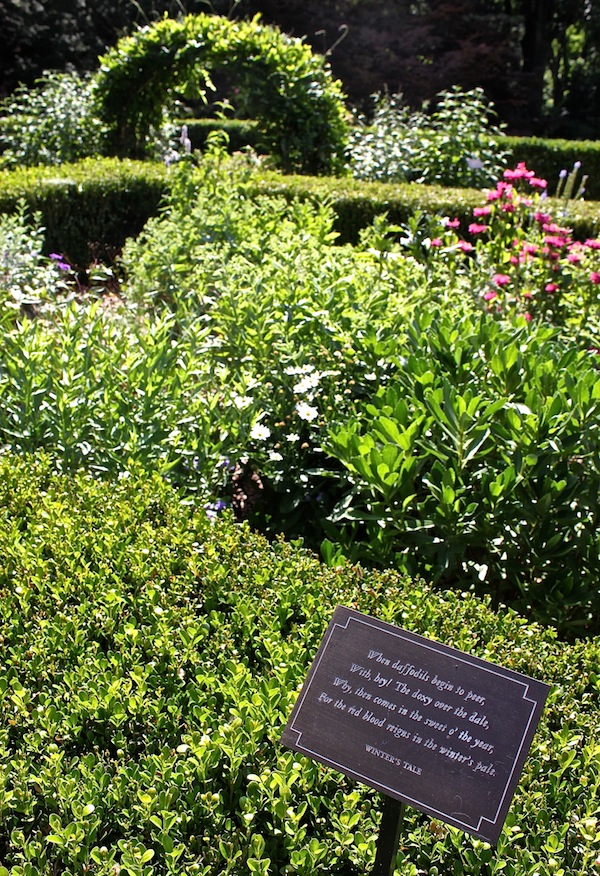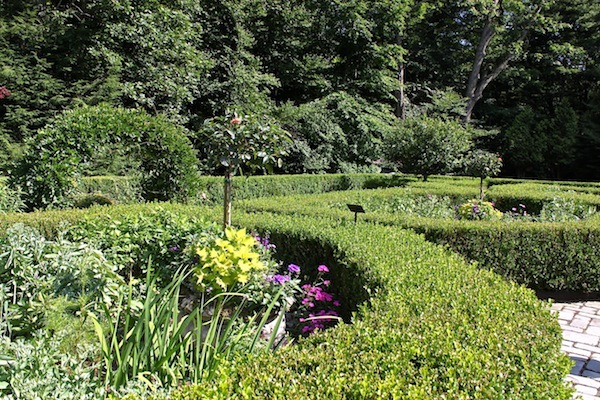 Walk down a gentle path, linger, look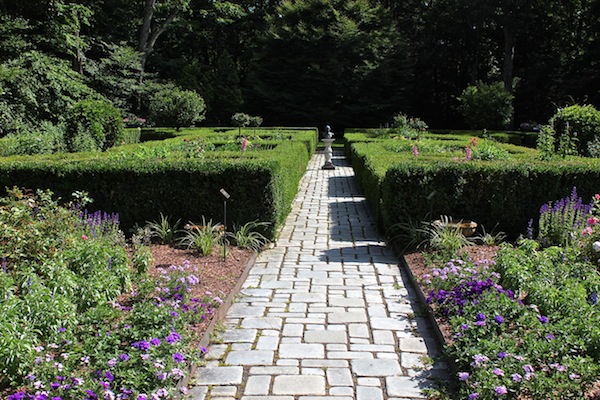 and you might discover a familiar friend whose poetry inspires you to relax and contemplate something other than the rigors of everyday life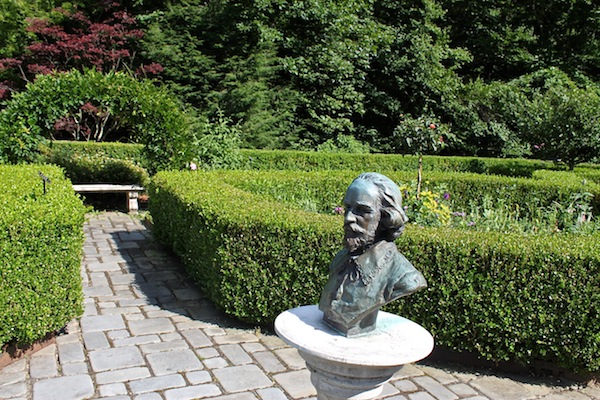 And if you come with someone more meaningful, a bench under one of the arbors might just yield a particularly romantic proposal.