Although I am on my way to Paris, I wanted to fill you in a bit on my trip last week.  I was excited to travel to Atlanta not only to speak at AmericasMart but also to see a close friend who had moved there from Connecticut about eight years ago. After purchasing a house in the lovely Buckhead section of the city, she had the great foresight to hire Suzanne Kasler and her team to decorate. It has since been published and while you may recognize some of the rooms, I thought you might enjoy seeing a few pictures I snapped during my stay.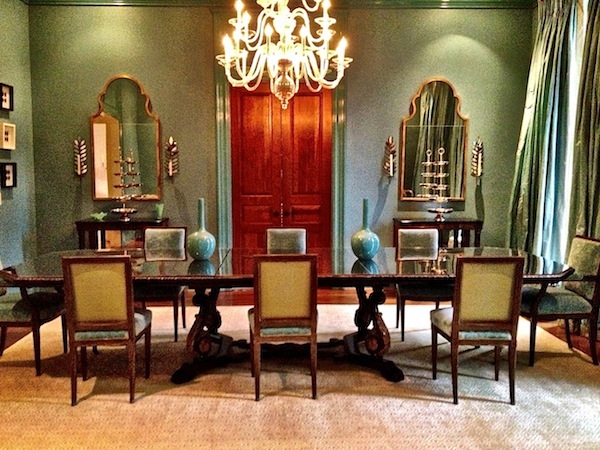 The most striking room in the house is undoubtedly the turquoise lacquered dining room. My photo doesn't do justice to the amazing experience of being enveloped by this vibrant color. I love how Kasler's team accented the trim in high gloss and the billowing silk drapes in a tonal fabric add to the drama.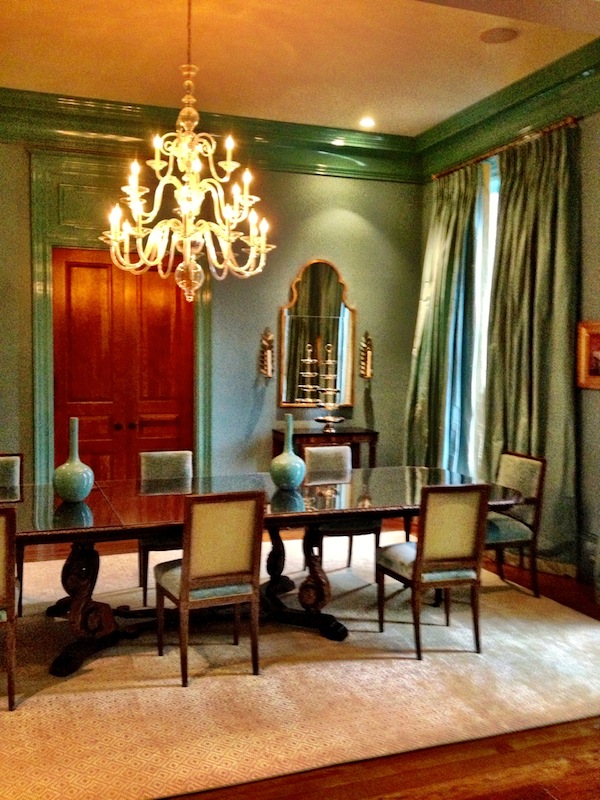 The large living room is successfully divided into smaller sitting areas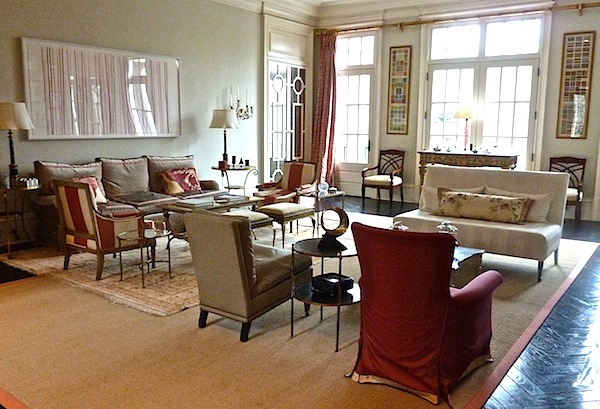 and is an artful mix of old and new.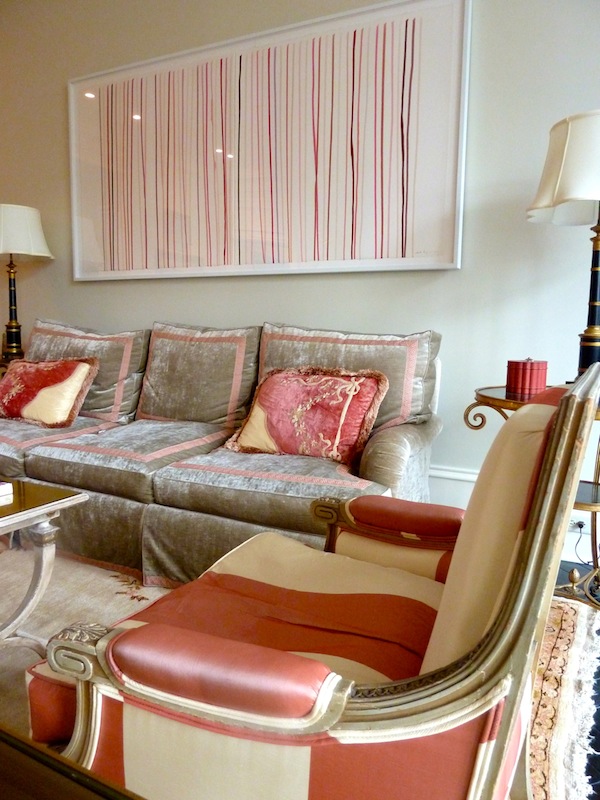 The pink continues into the ground floor master where a masculine touch of espresso brown is added to the mix.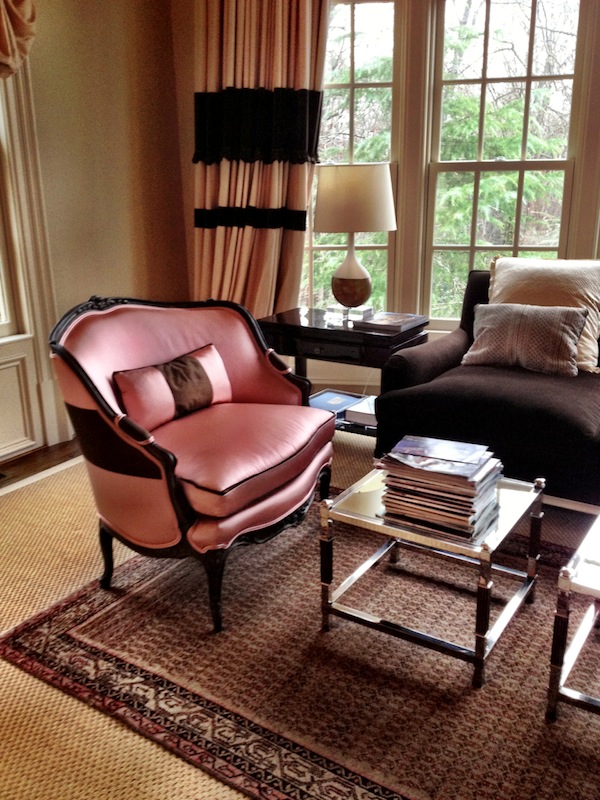 Note how the pillow makes reference to the stripe on the bergere in the living room – it's the subtle touches that help the rooms relate. There is a large open kitchen but of course I honed right in on a detail I loved – a pair of stone sinks with fabulous wall mounted faucets.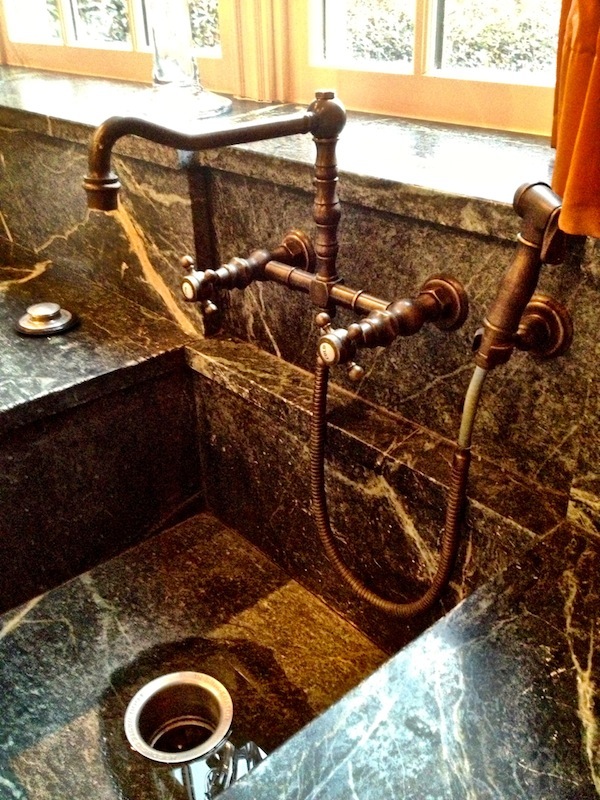 Upstairs, the three girls have en suite bedrooms with baths (although I only shot two). Playful colorways make for fun teenage rooms. Who wouldn't want this fun hammock daybed – it would be a vacation every day living here!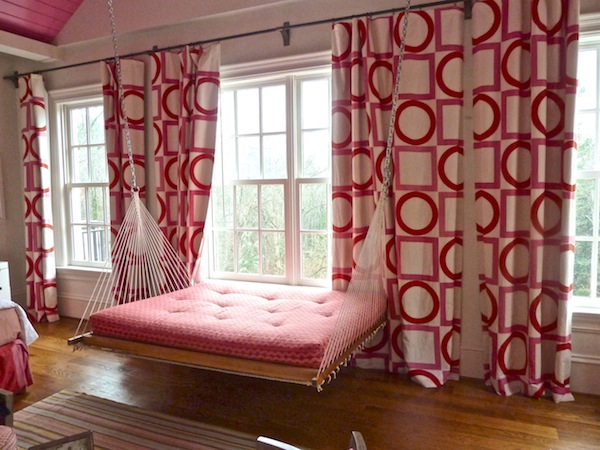 A fun homage to Warhol hangs above the upholstered headboard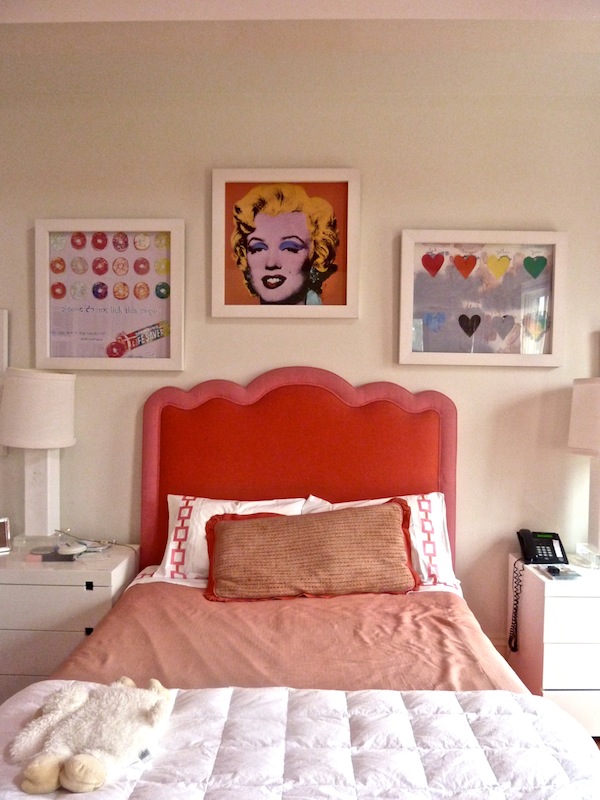 And whoever thinks blue is just for boys should take a look at this charming bedroom with the chandelier printed toile like pattern.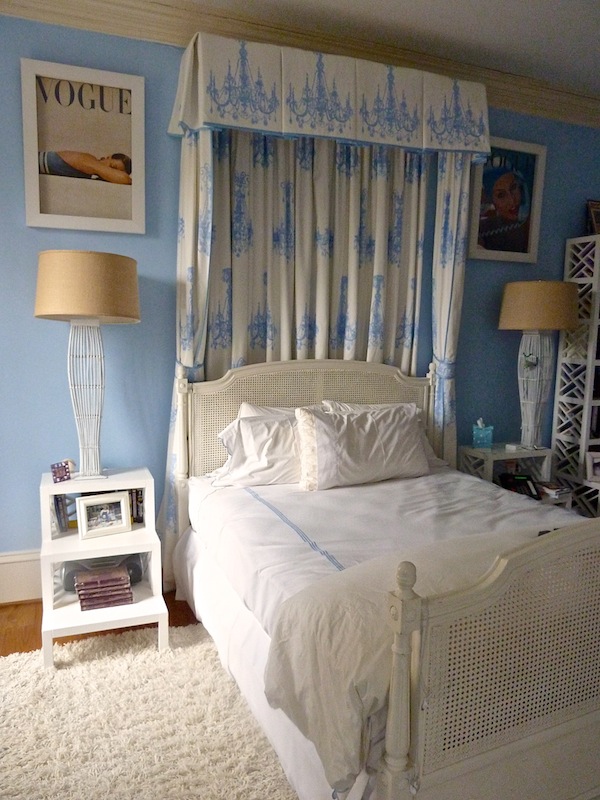 A big thank you to my friend Susan for hosting me during my stay in her beautiful home. Stop by next time while we enjoy a little more of the southern hospitality from Atanta