Chic and unique is the moniker for the always fabulous finds at the Stamford Antique & Artisan Center. As they've been adding great design events to their calendar (see the marvelous treats they pulled together for their first ever holiday boutique), this week marks the opening of their 2nd Annual Garden Show. From April 2nd – 6th, 10:30 am – 5:30 pm, a huge variety of garden antiques and plant materials from 100 antiques and horticulture dealers will be on display for sale. In addition to the one stop shopping regularly available in their stylish booths and upholstery center, the indoor areas and entire parking lot will be transformed to a giant garden fantasy with tons of temptation to enhance your home and garden.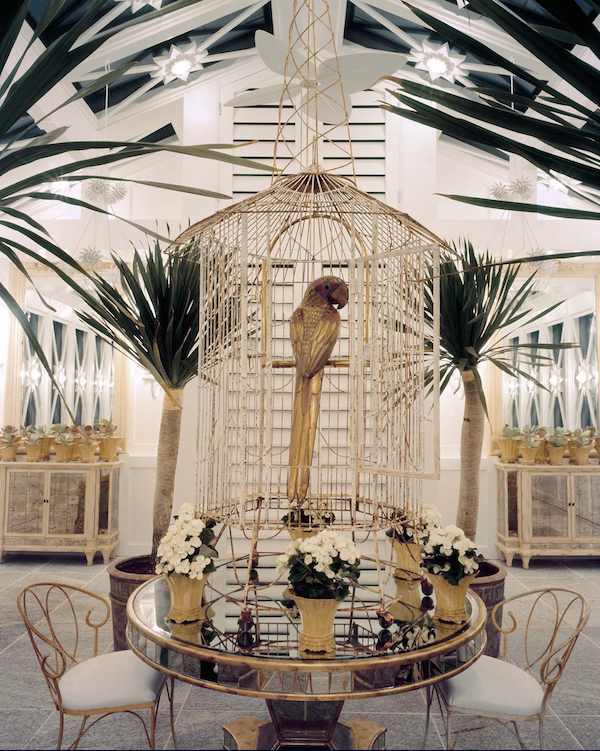 From modern to classical, objects include oversized sculptures and statuary, antique fountains, swings and gates as well as a wide range of urns, planters, tables and chairs.  Hours are listed above but early shopping can be arranged by appointment.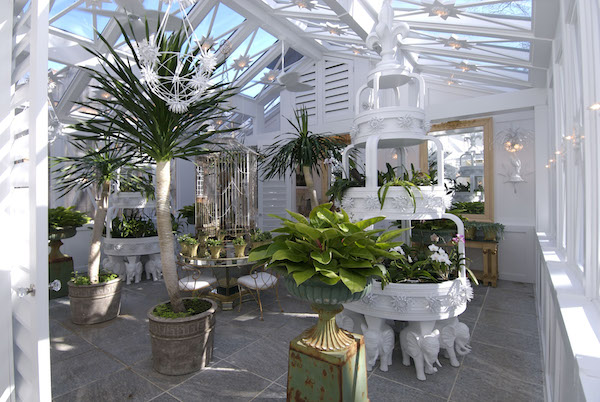 Whether you are looking for architectural elements,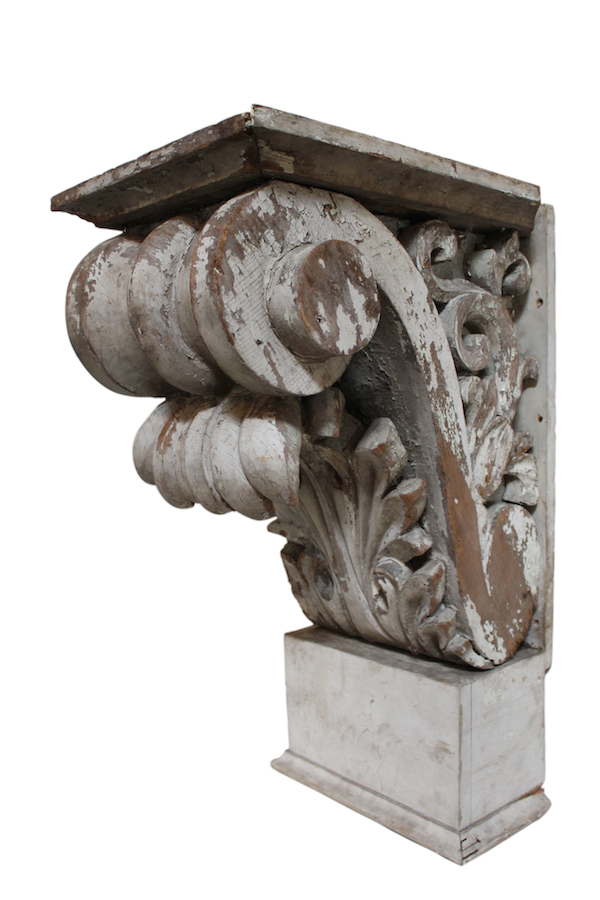 mythical stature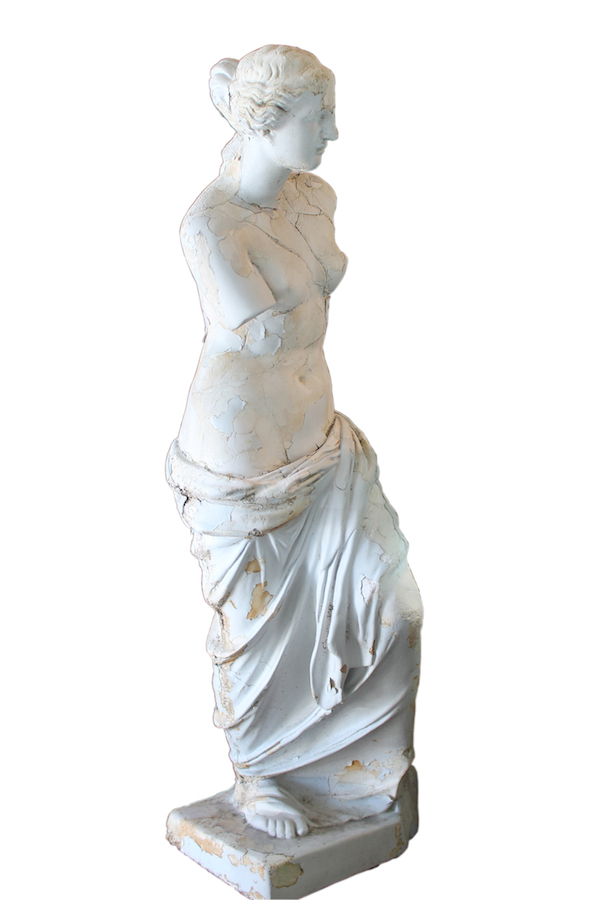 or stylish practicality, they've got you covered.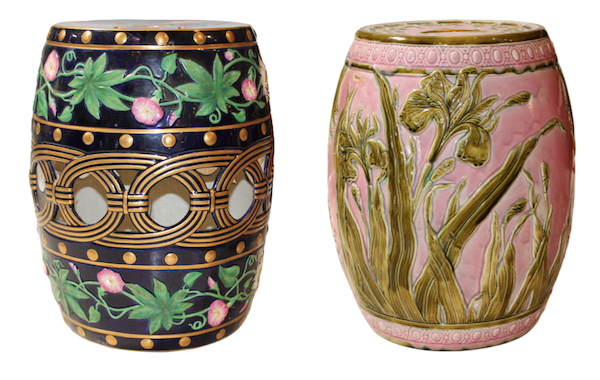 Even the upholstery center in the back has been styled with a treasure trove of one of a kind garden related finds –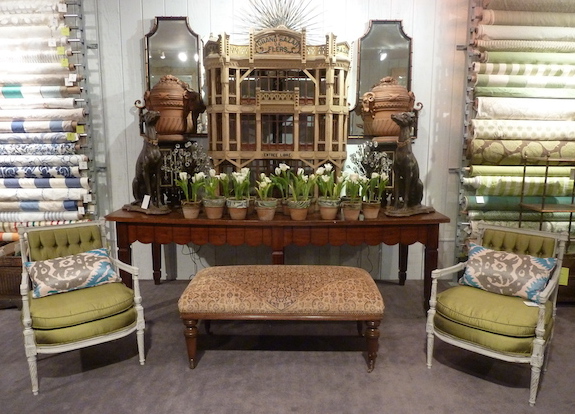 – this charming vignette reminded me of something out of a Wes Anderson film –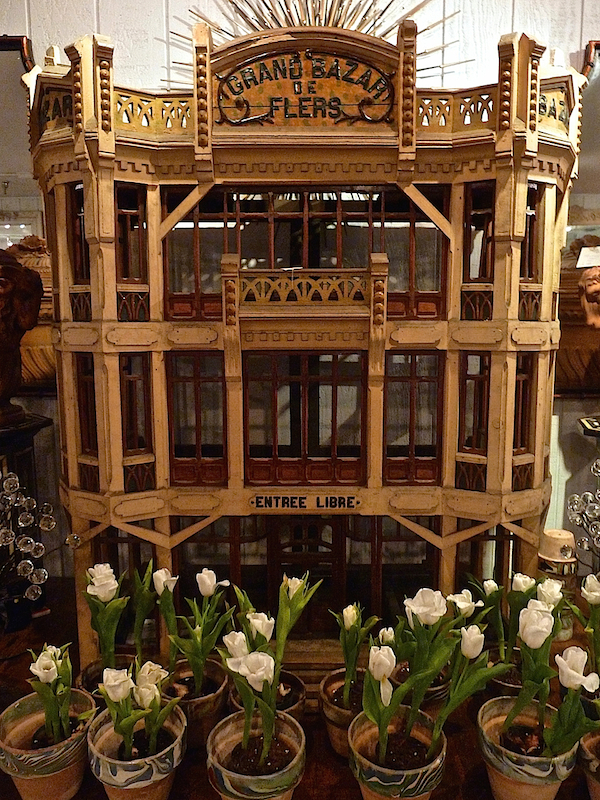 and is ready to receive the two special guest speakers who will be joining the festivities. On Thursday at 1 pm, Jane Garmey, writer, editor and garden correspondent will be discussing "Private Gardens of Connecticut & Hudson Valley," based on her volumes, below, of the same name.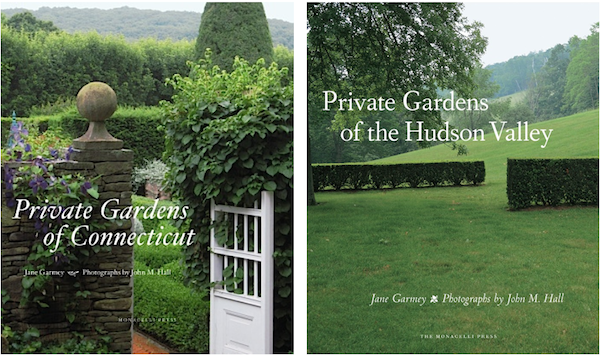 And later that evening, at 6 pm, Richard Hartlage, founding principal and CEO of Seattle based Land Morphology, whose vast award-winning work includes the New Herb and Vegetable Garden at the Brooklyn Botanical Gardens, below, will be speaking on "Thin Places: Gardens that Move You."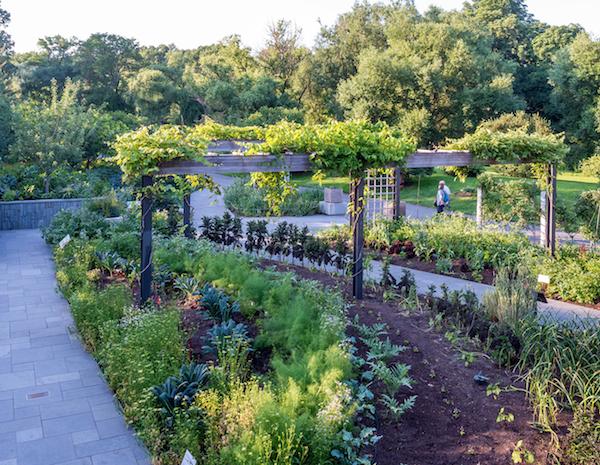 Whether you're looking for casual elegance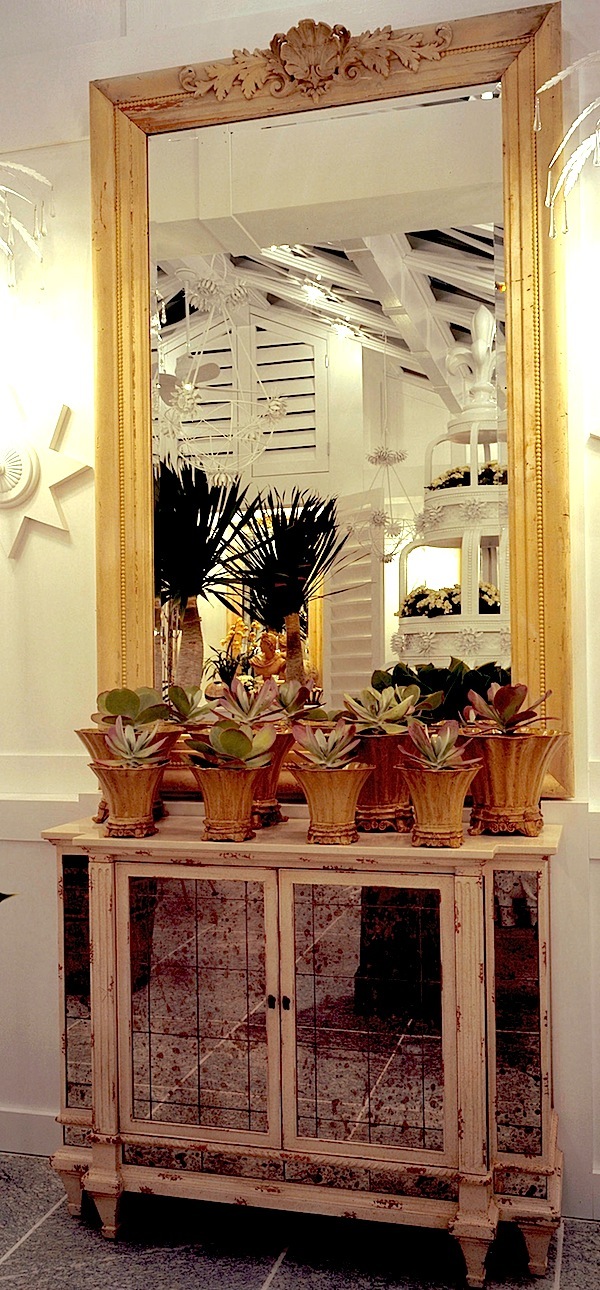 or continental chic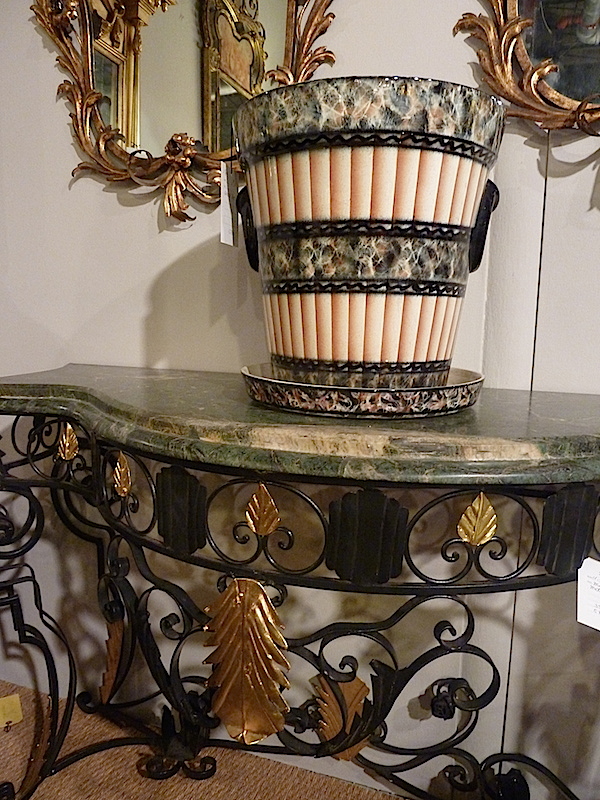 indoors or out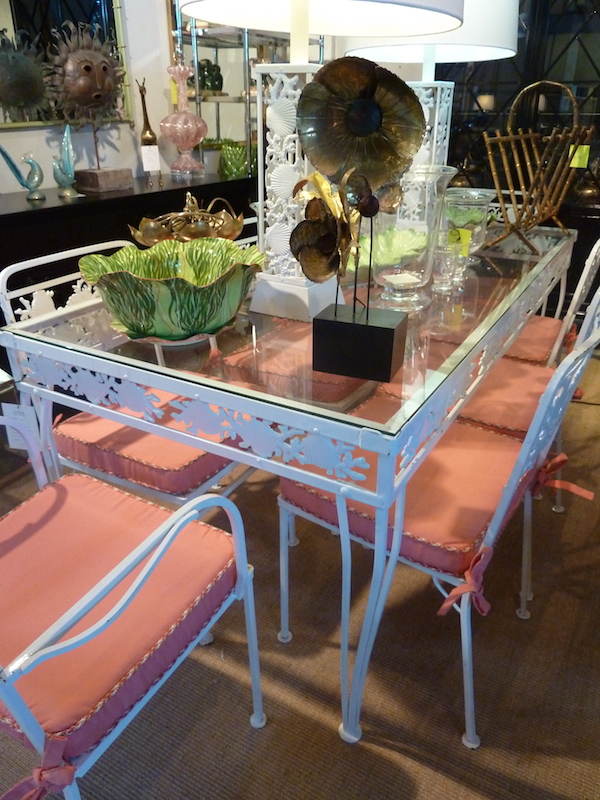 you'll be inspired and ready for spring whenever it finally arrives!