In the Slim Aarons era of Palm Beach life, potter Dodie Thayer was a name known to all fashionable hostesses. Self taught and using a second-hand kiln in her garage, she hand-made ceramics molded from lettuce and cabbage leaves, many pieces taking up to two weeks to complete. Sold at the exclusive Au Bon Gout shop on Worth Avenue, they quickly became must-have staples on every stylish table.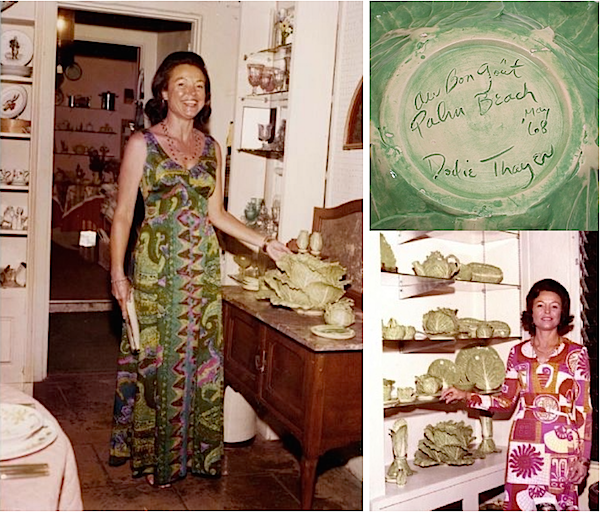 Her Lettuce Ware was soon collected by the likes of Jacqueline Kennedy Onassis,the Duchess of Windsor and Brooke Astor, whose over-200 piece collection sold at Sotheby's several years ago for over $75,000. The quintessential combination of artisanal craftsmanship with unpretentious yet distinctive style, Dodie Thayer's work appealed to those who loved bringing the the fresh color and shapes of the garden to the table like Bunny Mellon and C.Z. Guest (part of her copious collection below).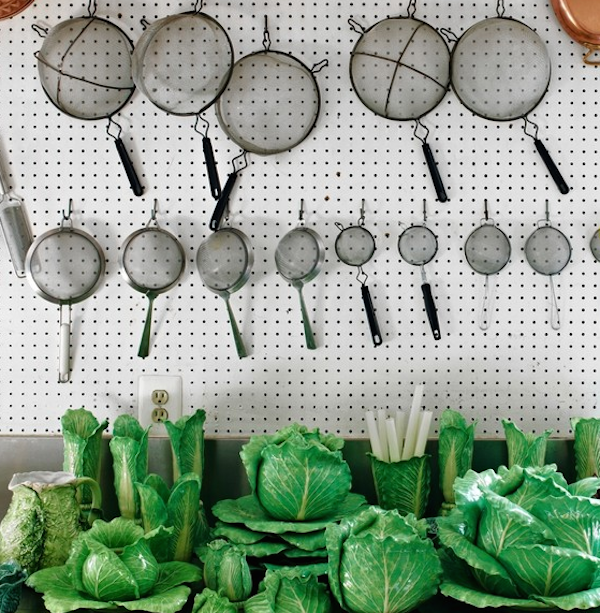 More contemporary collectors include designer Todd Romano, who fashioned a chic outdoor setting below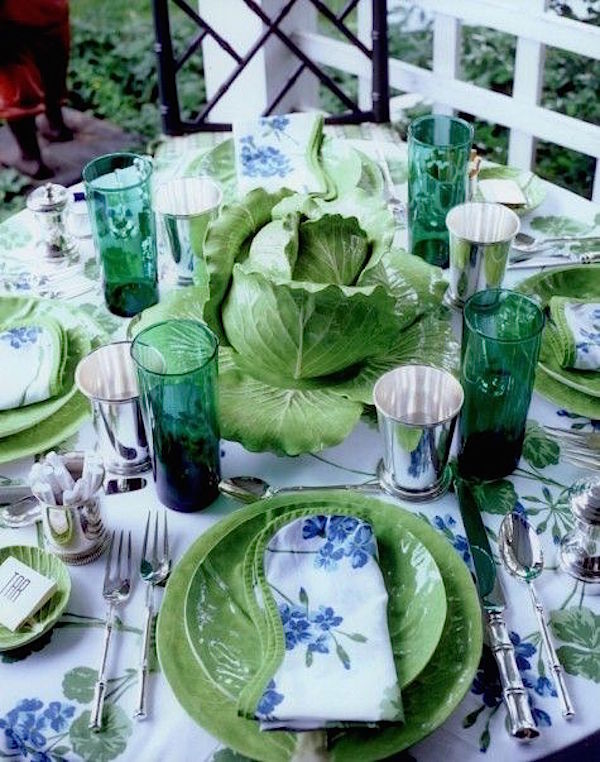 and Tory Burch, who bought much of her collection, below, from Romano.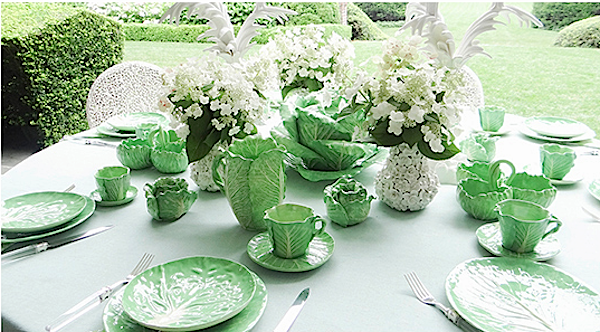 But Thayer retired decades ago and her work has became more and more difficult to come by. Pieces that make rare appearances at auctions or antique stores are snapped up immediately. Although always having declined to mass market her work, Dodie Thayer is now close to 90 and when Tory Burch approached her to collaborate on a collection, she finally said yes.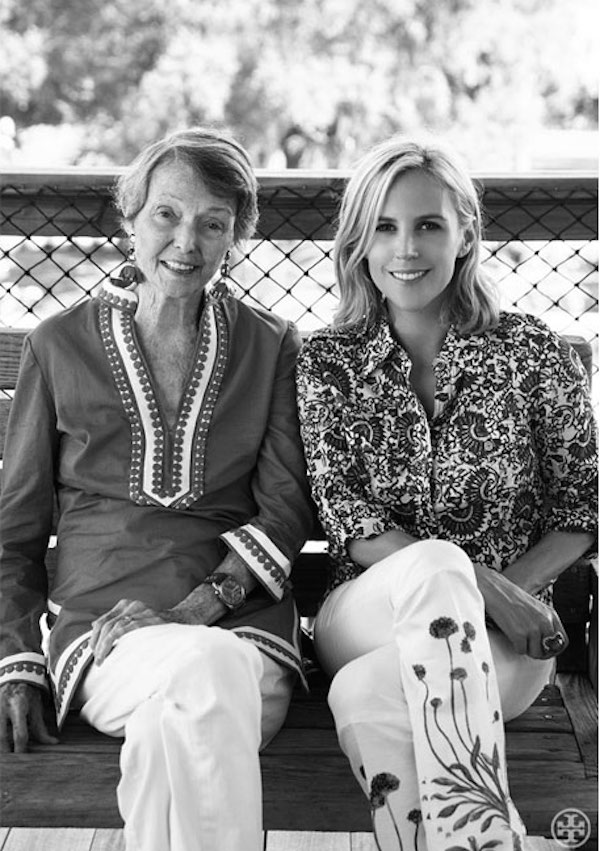 The result is a charming collection including a wide variety of dinner and serving ware  that we can now all have to mix and match with each other and our other pieces. I stopped by  Tory Burch's chic offices last week to have a sneak peek.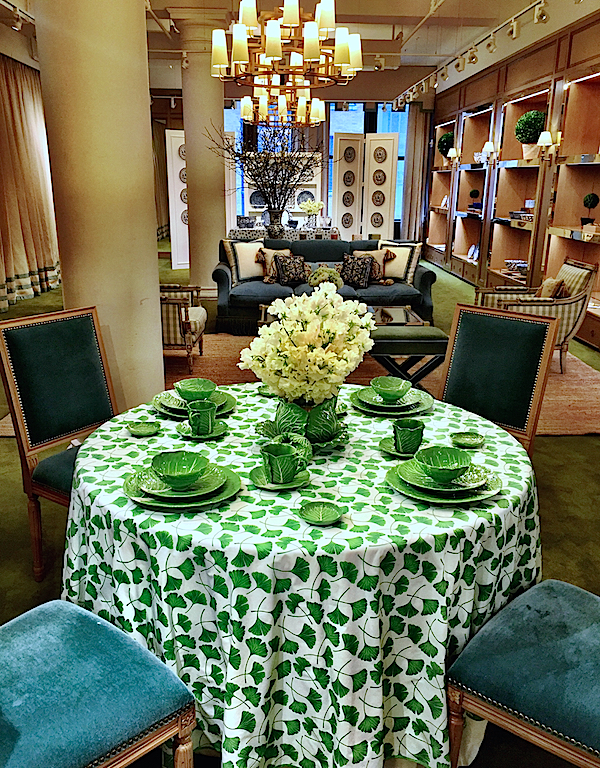 Each dish is hand-finished and glazed in the vibrant green shade so associated with the original pieces. Dodie calls the color Duncan Irish Green or appropriately Lettuce Green.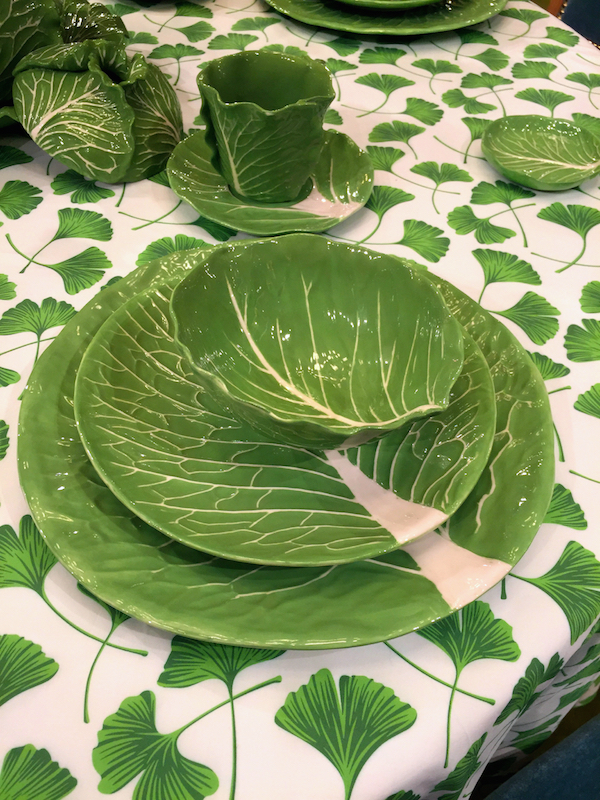 The cups are especially enchanting with their double twisted handles and undulating edges.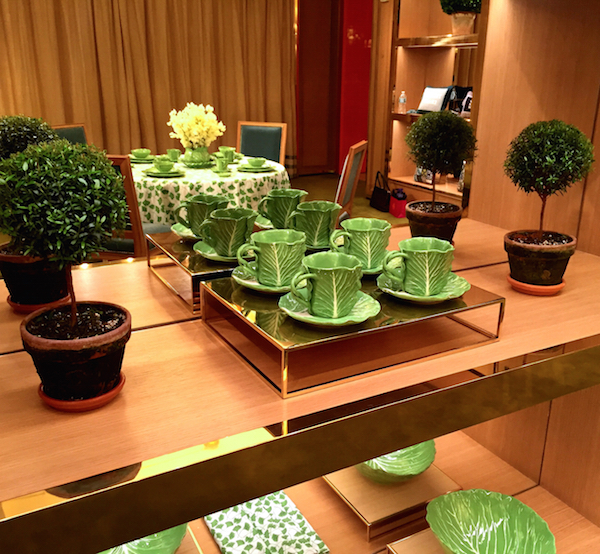 In the 60's it was considered a coup to have a Dodie Thayer tureen on your table, which the artist has said are her favorite pieces to make.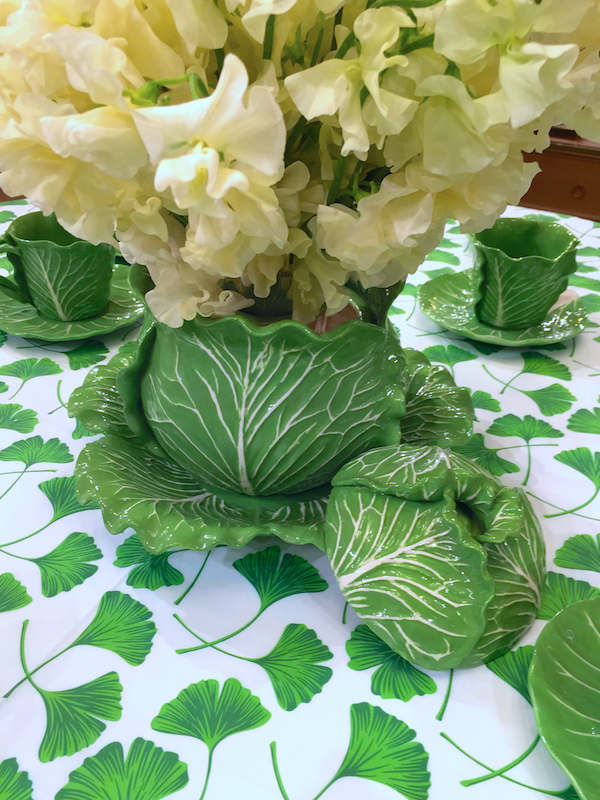 These adorable canapé plates, on the left, available in sets of four, are the perfect hostess gift as spring and summer entertaining approaches.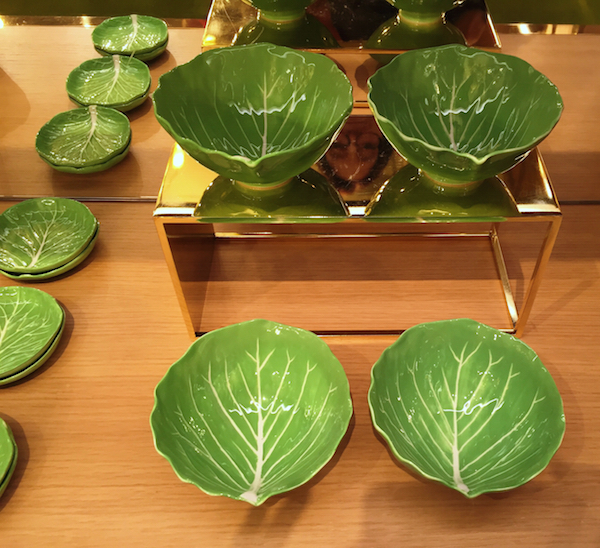 In addition to the pottery, Tory has introduced fresh new Ginkgo table linens, available as tablecloths, topper, place mats and napkins. As with her Jardin pattern from last year, Ginkgo is available in small and large versions, trimmed with a coordinating tape.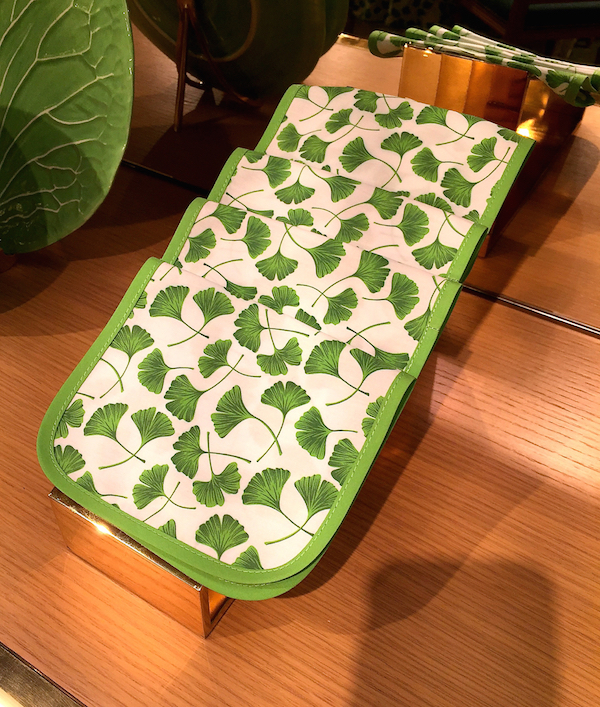 In addition, next month will see the introduction of a charming candle, a perfect giftable addition to the collection.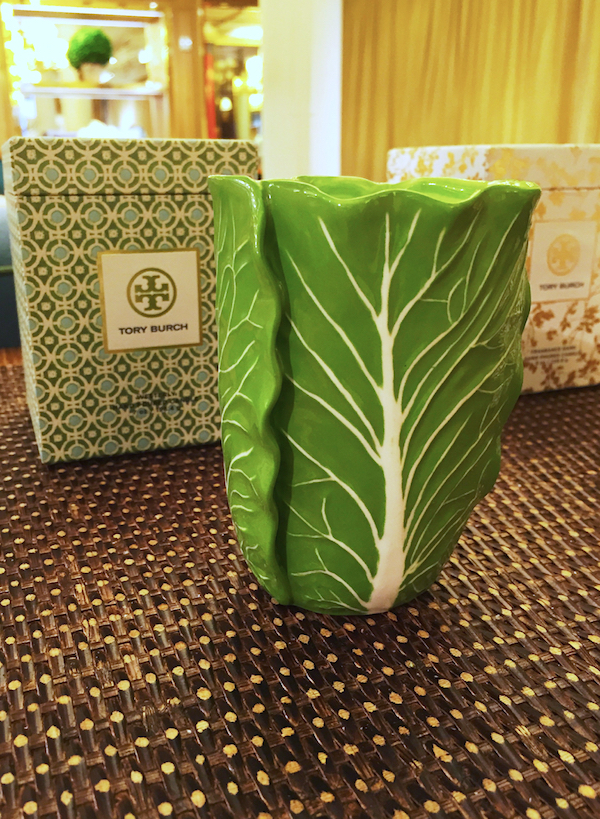 For all of us who love to entertain, this wonderful collection is a welcome reintroduction of  an American classic. Now to just find the room!