March went out like a lion not just in terms of the weather but also with the intensity of the design calendar. With so many events on the horizon, I'm feeling the pressure to share all that I've seen lately before I'm overwhelmed with even more! Starting today with a few final picks from the AD Home Design Show, we'll finish up the week with more recent finds and future plans.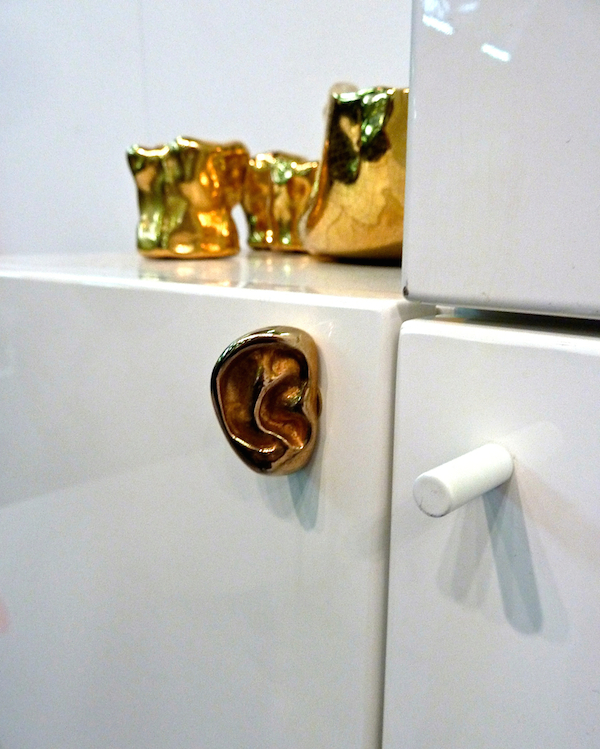 Grey Area is the self proclaimed "undefined space between art and design where art is made functional and the functional is made art." With a wide range of artists, several of their exhibits at the AD Show caught my eye. Every room needs a touch of the unexpected and Mahlia Jensen's polished bronze ear pulls, above, are beautiful, whimsical functional art that make you look twice and then smile.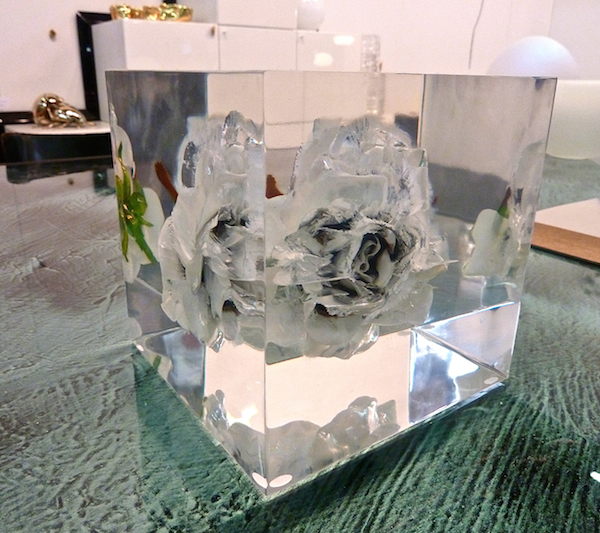 Ray Geary's silk roses with colored resin cast in clear resin are hypnotic, possess the imagined ability to halt and capture nature mid-bloom. He is also available for custom projects, encasing personal picks in the resin mold.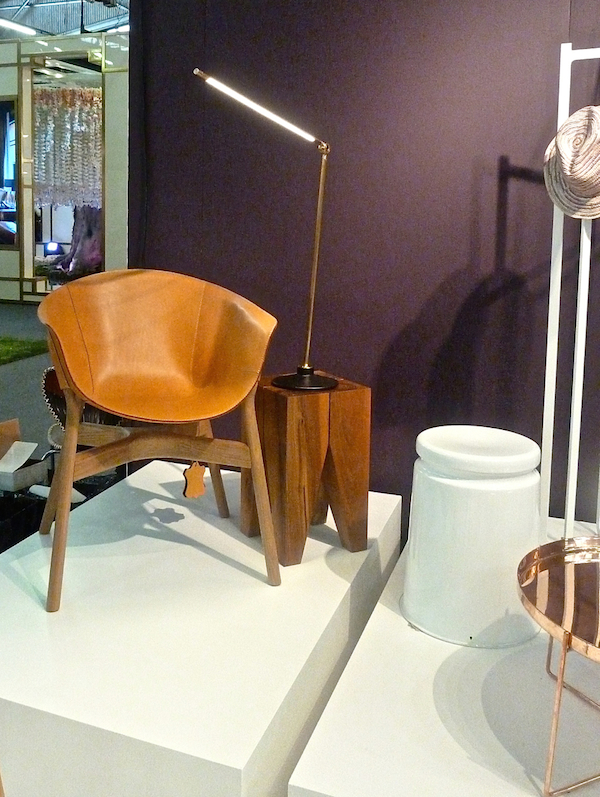 Karkula is the Brooklyn based collection of innovative designers and craftspeople. I always enjoy their artisanal products like the Pocket chair from Discipline, above, made from soft cuoietto leather and their lighting from brands like Brokis and Dan Yeffet, below.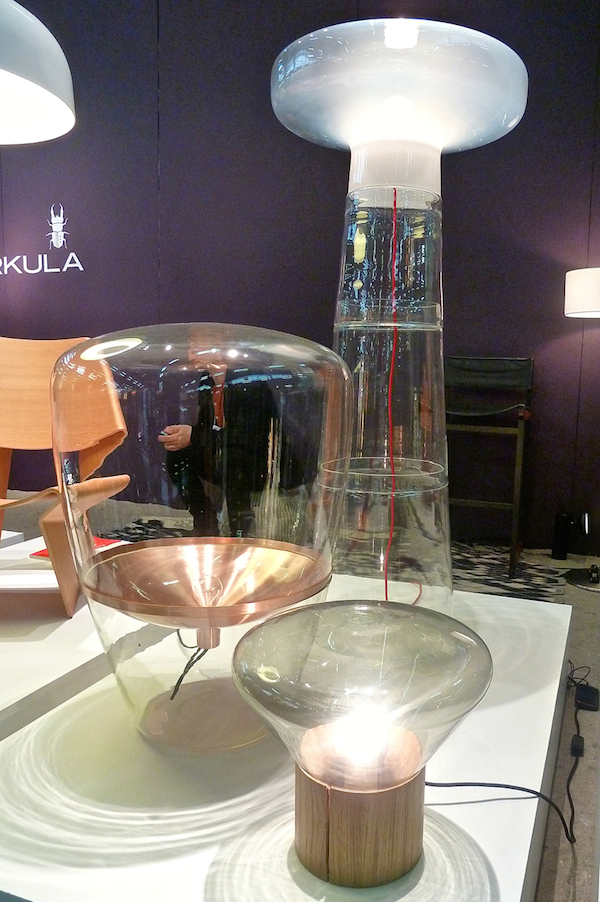 More handcrafted lighting was found at Michele Varian where the subtle sheen of copper lanterns, made by traditional artisans in Sarajevo, looked radiant against her hand screened Nymph Wallpaper.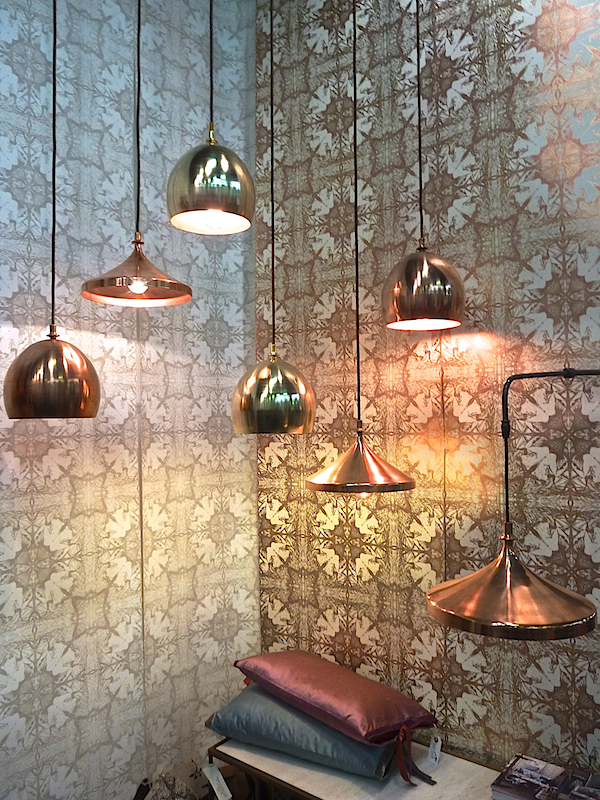 Two furniture companies I loved we will revisit soon with more in-depth looks. Founded in 1933, family owned Frederick P. Victoria introduced their first Victoria & Son Collection with new pieces reimagined from archival selections. Their folding campaign table is an exquisite version of a classic made in patinated brass with, in this case, tooled leather.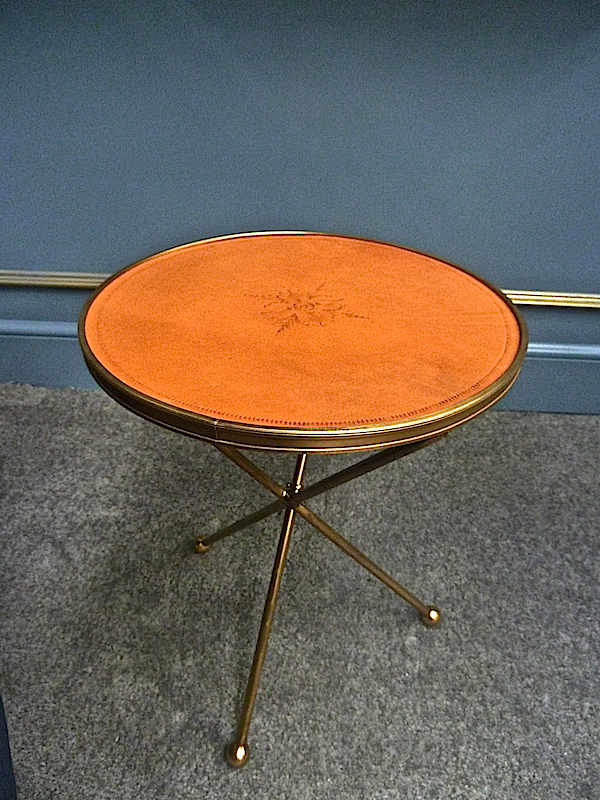 Gaisbauer is a multi generational Austrian company producing hand made furniture with time honored traditional techniques. While most of their designs are based on original Biedermeier style, they can also execute custom orders using the same top quality materials and process.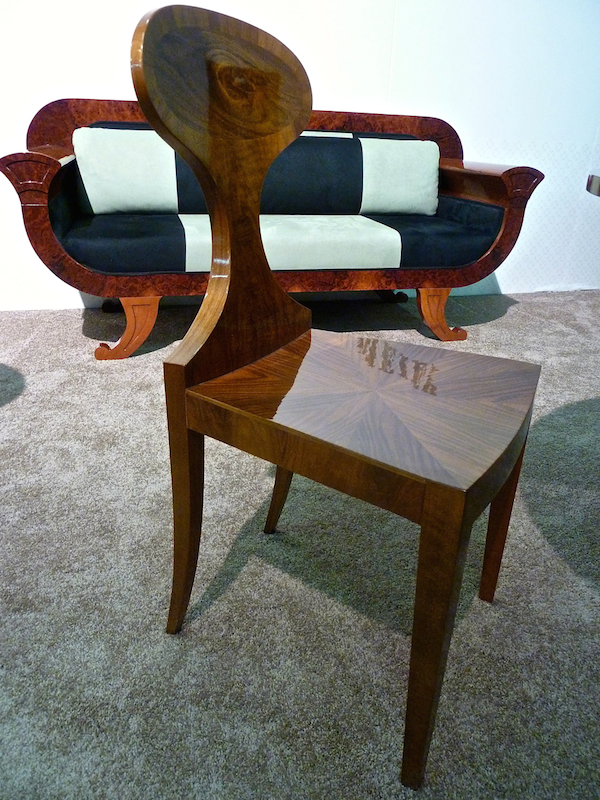 The New England Collection has a wide selection of rug styles and types but it was their hooked rugs that caught my eye. All handmade with only natural dyes, they offered a terrific range of homespun classic designs.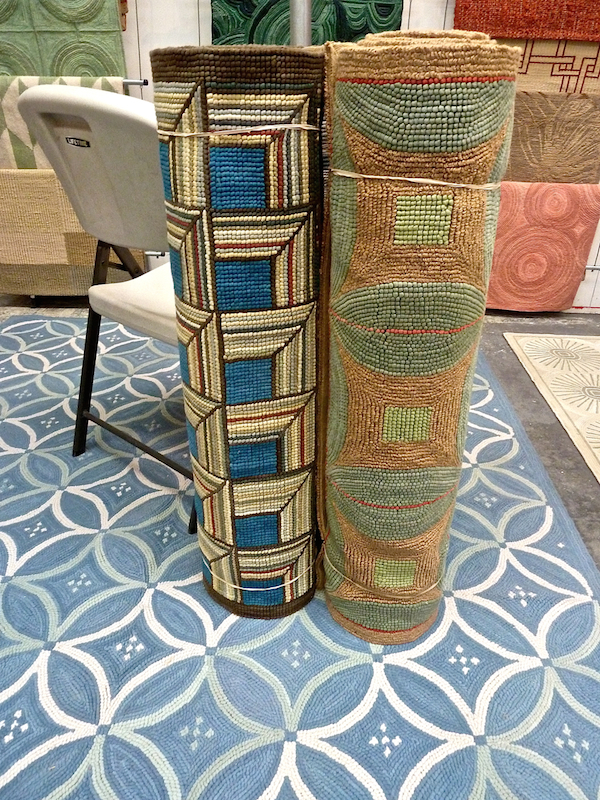 Pennoyer Newman is a long time favorite and had several new offerings at the show. A new classic addition is this Horulus Farm garden vessel. The public garden in Wrightstown, PA, founded by garden designer Renny Reynolds and garden author Jack Staub served as a source for this handsome large pot.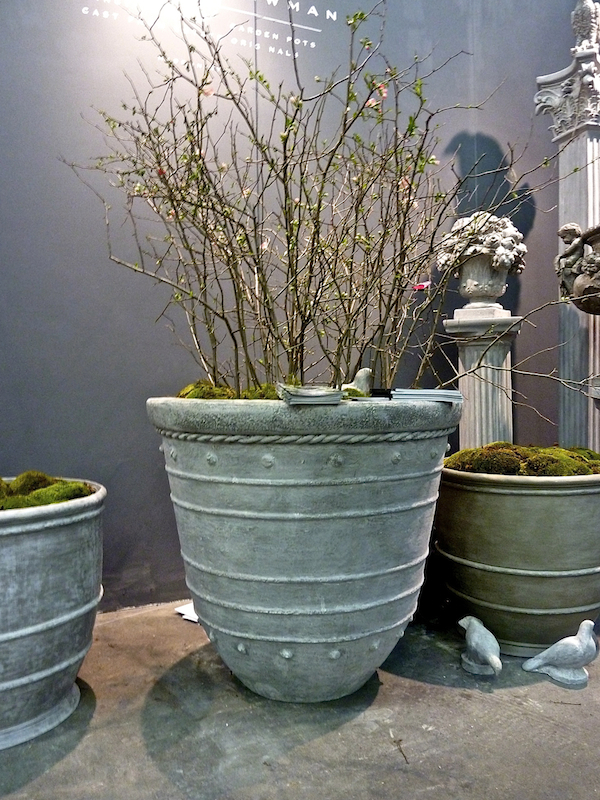 In the hardware section, another line I have used and loved in the past is Rocky Mountain Hardware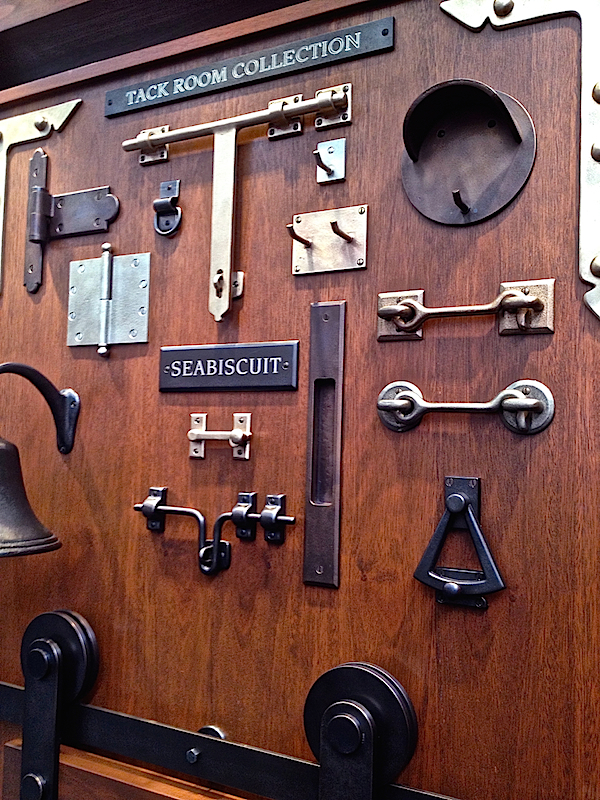 This show they debuted a country chic barn door track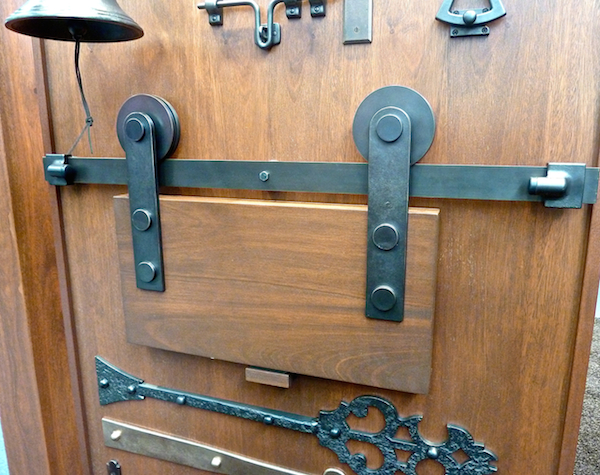 And an elegant new finish shown here on their recently introduced new bathroom line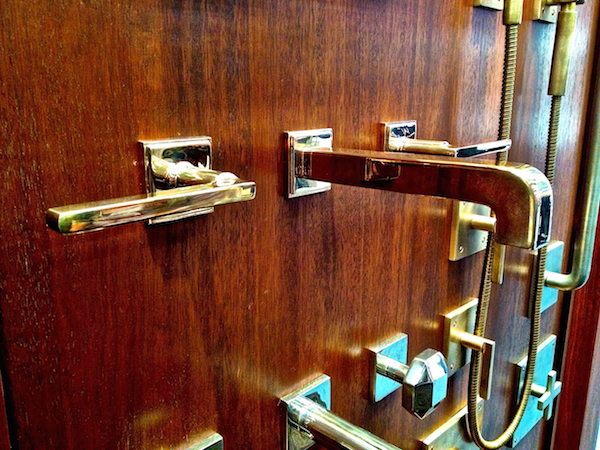 In the very extensive kitchen section, there were a plethora of choices. From the ultra contemporary and clean lines of Effeti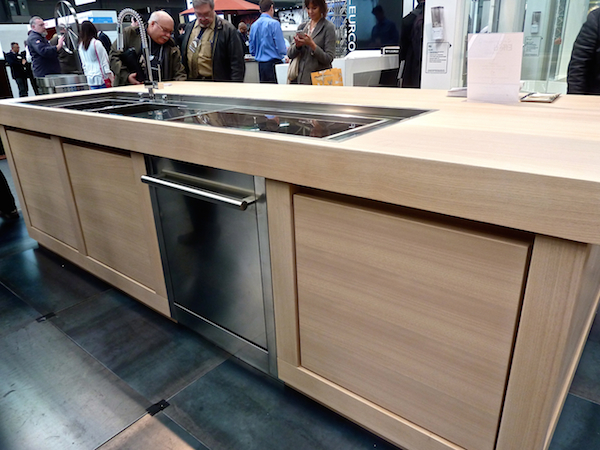 with its sleek and very functional style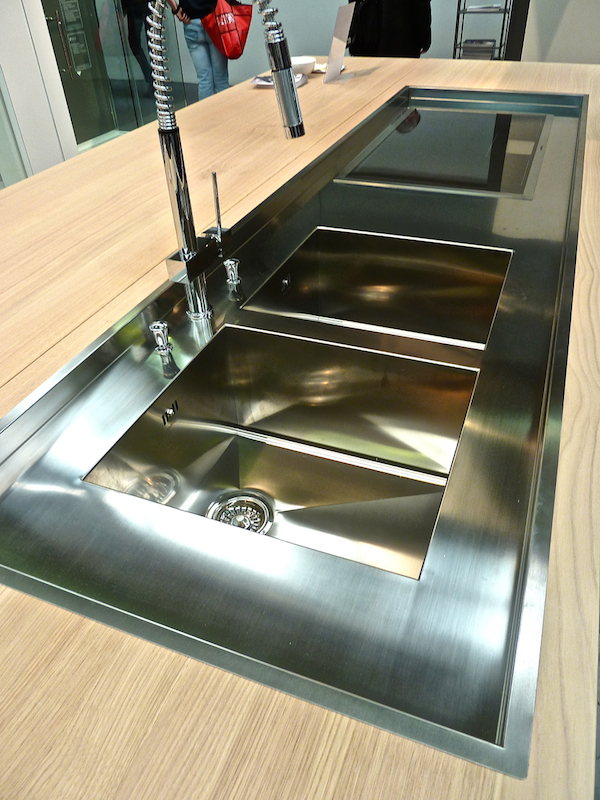 to the warm and handsome new Havana brown appliances from Miele
photo courtesy of Miele
and their elegantly cool futuristic island hood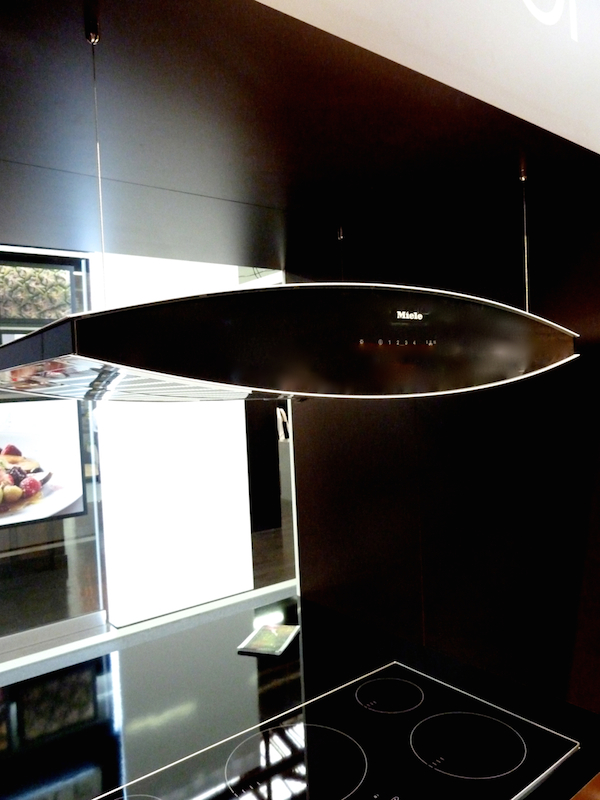 or the industrial chic of Bertazzoni, which captured my attention with its stylish orange range.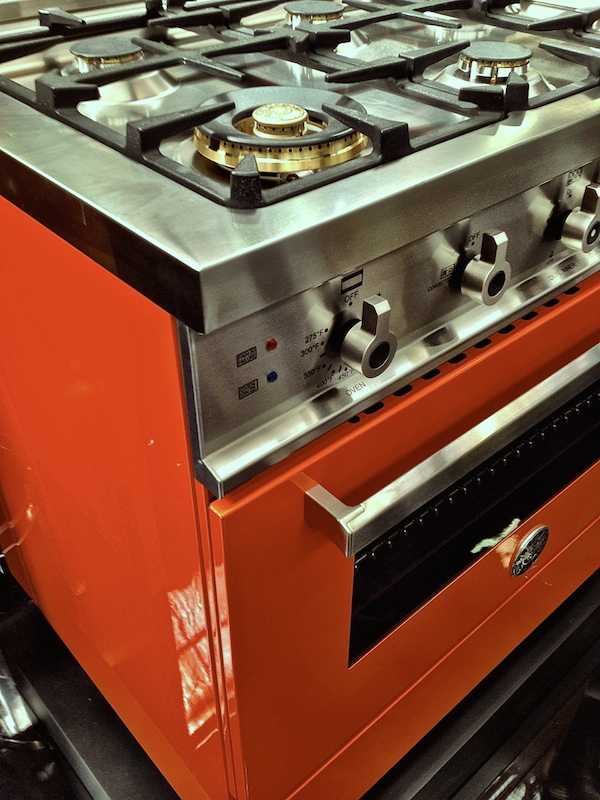 A 132 year old family-owned company, they combine Italian design and craftsmanship with American size and reliable performance.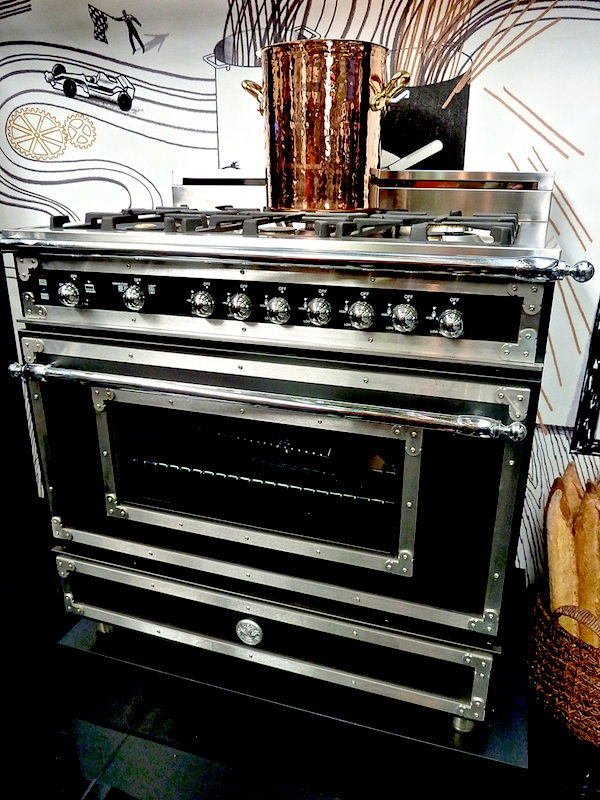 They won me over with their thoughtful design details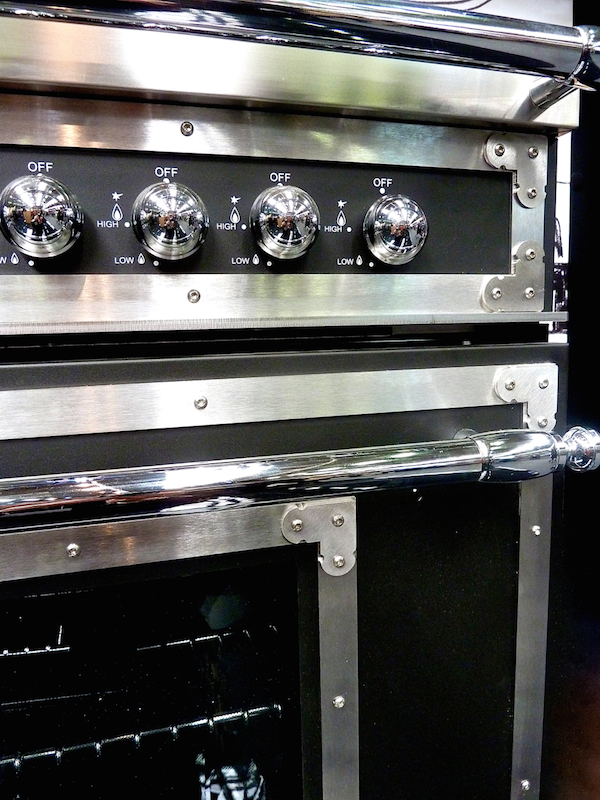 that are now overseen by 6th generation Valentina Bertazzoni, an architect by training who works with the design and engineering team to develop beautiful functional products engineered for the art of cooking, true to the heritage of the culinary culture of their Emilia Romagna region.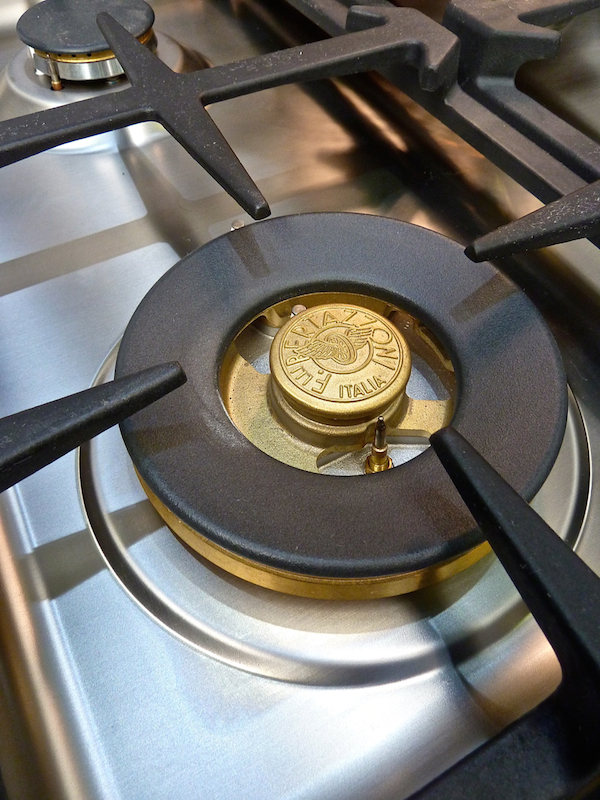 This is a brand to remember when looking to refresh your kitchen in style!