I try to support small local businesses whenever I can. Not only do these establishments play a vital role in creating jobs and economic opportunities in our communities but it's nice to see merchandise in person and actually know the people behind the brick and mortar. As Karen G. Mills, administrator of the U.S. Small Business Administration, said in a recent statement, "Over the last two decades, small and new businesses have been responsible for creating two out of every three new jobs in the U.S., and today over half of all working Americans own or work for a small business."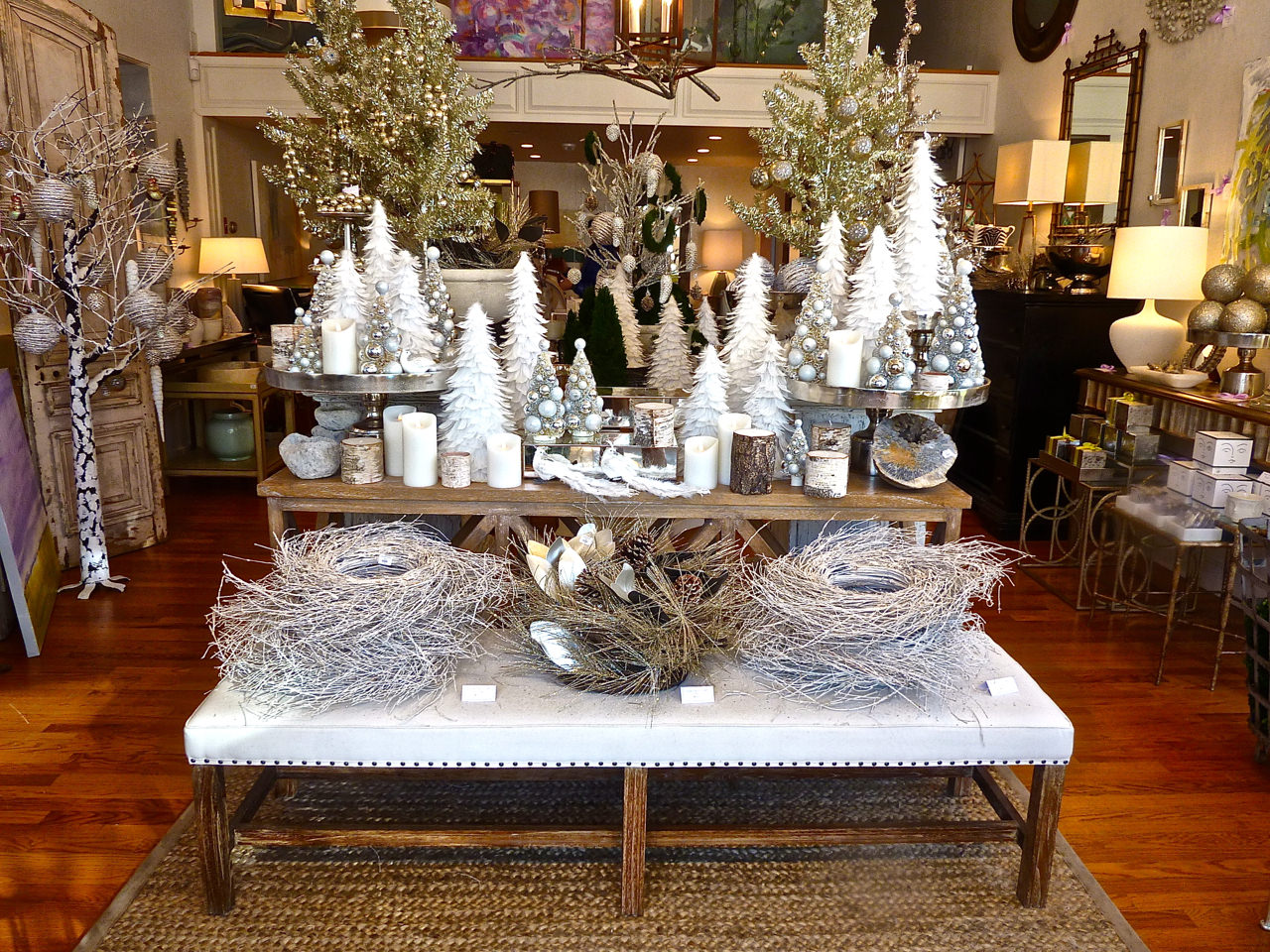 I approached several of my favorite local establishments in neighboring town New Canaan and we put together a little surprise for Shop Small Saturday, a day that celebrates small businesses across the country. If you shop with any of the stores featured here tomorrow and bring in a print out of this post or show it on your phone, you will be entitled to a 15% discount – for Saturday only. If you don't live locally, you can place an order by phone and receive the discount by mentioning "shopping with Q." All the stores are happy to ship.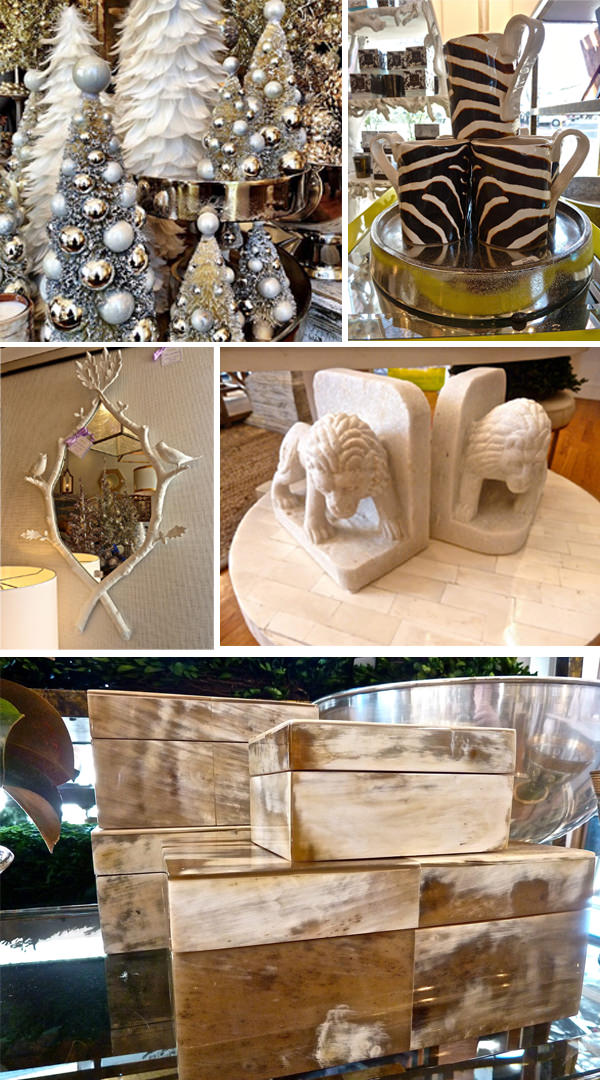 I visited each and assembled a few picks to give you an idea of the many offerings available for the holidays. Pimlico, shown decked out for the holidays at top, is a local favorite filled with a chic and frequently changing assortment of furniture and accessories. Shown above:
Top row: left – Fabulous feather and glitter trees, available in several sizes. Right – zebra mugs with a hand thrown feel – $15 each.
Middle row: Left – Song Bird Mirror 25″ x 39″ – $1,225. Right – Marble Lion Bookends $220.
Bottom: Horn boxes – small $90, medium $150, large $185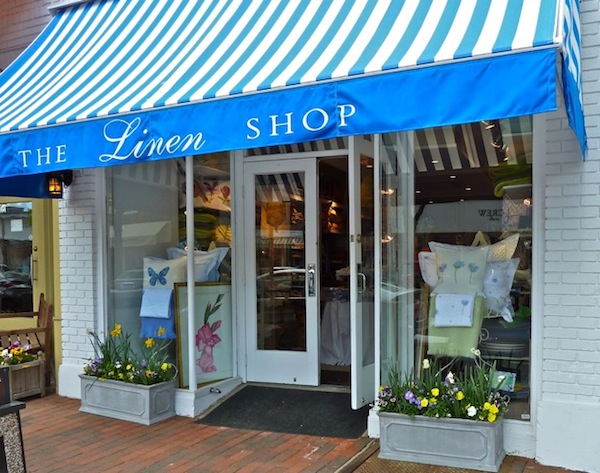 The Linen Shop is jam packed with a wide variety of offerings for tabletop, bed, bath and more. You could check off quite a few on your list browsing this shop.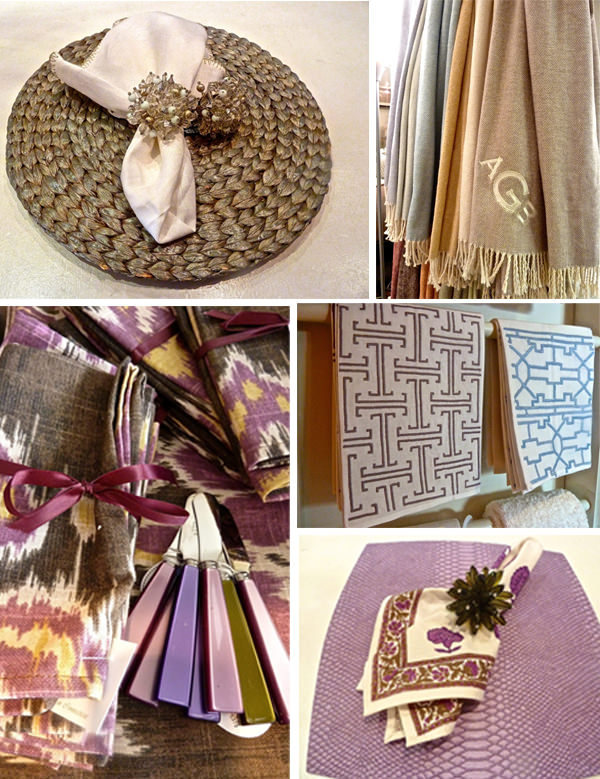 Top row: left – large weave metallic silver placemat ($21 each) with silver crochet edged napkin ($19 each) and ring dome napkin ring ($19 each). right – SFERRA herringbone 100% cotton, machine washable monogrammed throw ($79)
Bottom left: set of 4 ikat 17″ napkins ($44), Sabre cocktail spreaders ($18 each)
Middle right: linen guest towels ($35)
Bottom right: Faux anaconda mat ($35 each), wood block napkin ($8 each), faux crystal napkin rings ($23 each)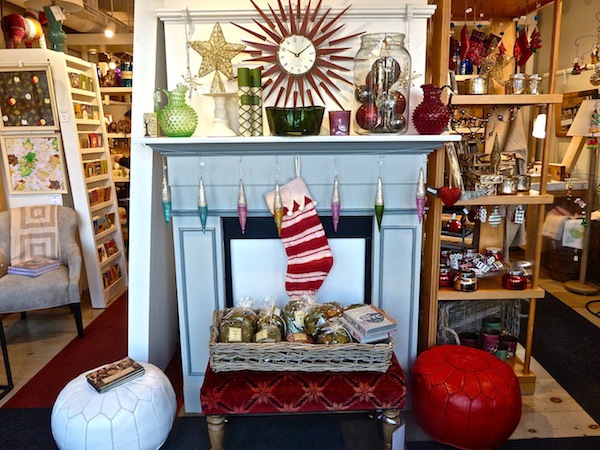 Design Solutions, above, prides itself in offering a fresh selection of furniture and accessories for both adults and children. Including traditional, retro and contemporary styles, they source in the USA whenever possible with approximately 90% of their furniture made in the US.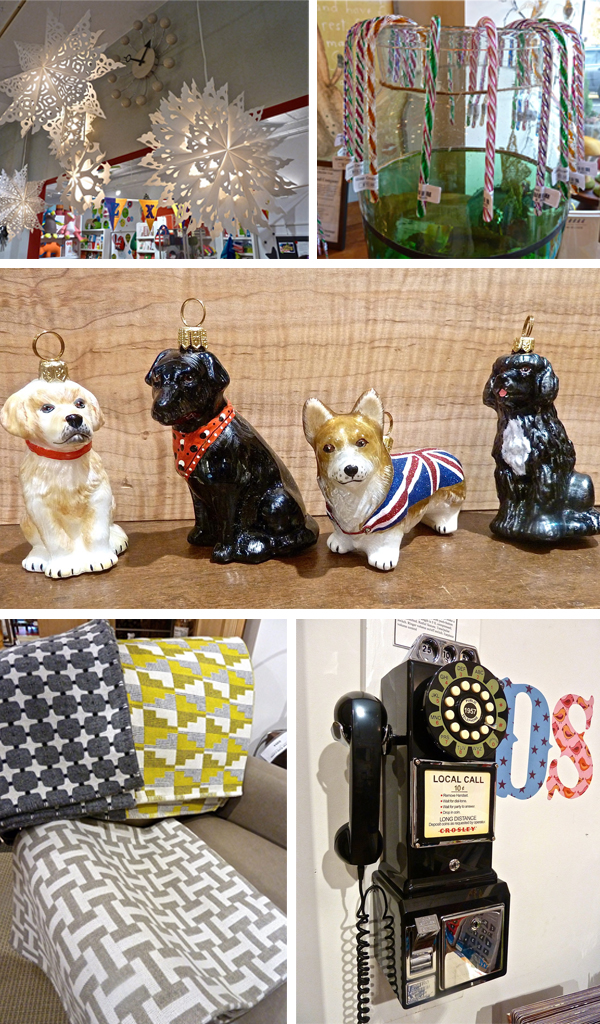 Top row: Left – Snowflake hanging lantern with cord and specialty bulb ($66); Right – Glass candy canes for decorating or drink stirrers ($15)
Middle row: Dog ornaments – any breed can be ordered ($41 for regular and $45 for diva – with glitter, like the corgi)
Bottom row: Left – British wool throws, designed in London and woven in Wales; Right – Nostalgic wall mounted 1950's pay phone with three coin slot bank deposit and rotary-fashioned dial with push-button technology. ($125)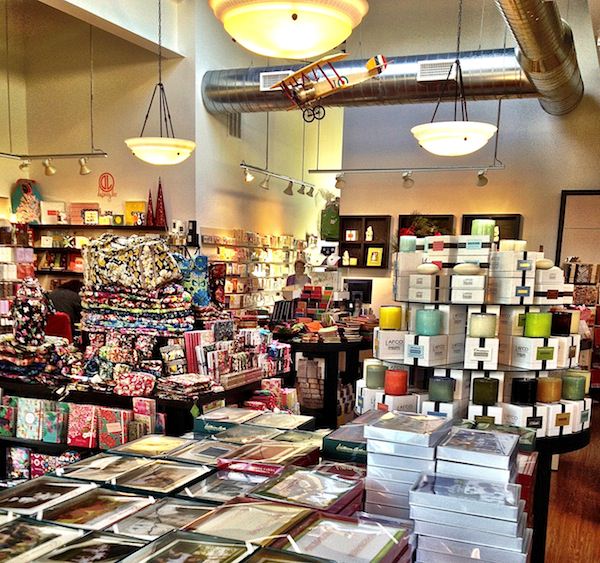 Since 2004, M Milestones has carried fine stationery and unique gifts including everything you might need for your event and party planning needs. Specializing in personalized gifts and monogramming, you'll find the full spectrum from business cards (where mine are from) to birth announcements and wedding invites, calendars, agendas and more. (note: the discount does not apply to holiday cards).

Top Row: Oversized notepads, most initials available. Customized zip codes or monograms extra ($39.50)
Second Row: Monogrammed lacquered boxes. Photo on left shows font and color choices (small $95 & large $150)
Third Row: Monogrammed Lafco candles ($55 + 15 for monogram) and diffusers ($105 + 15 for monogram)
Bottom Row: Left – Handy Bar10der includes ten bartender tools from bottle opener and corkscrew to muddler and reamer. ($55)  Right – iPad cover that includes a (detachable) keyboard. iPad can be positioned horizontally or vertically. ($95)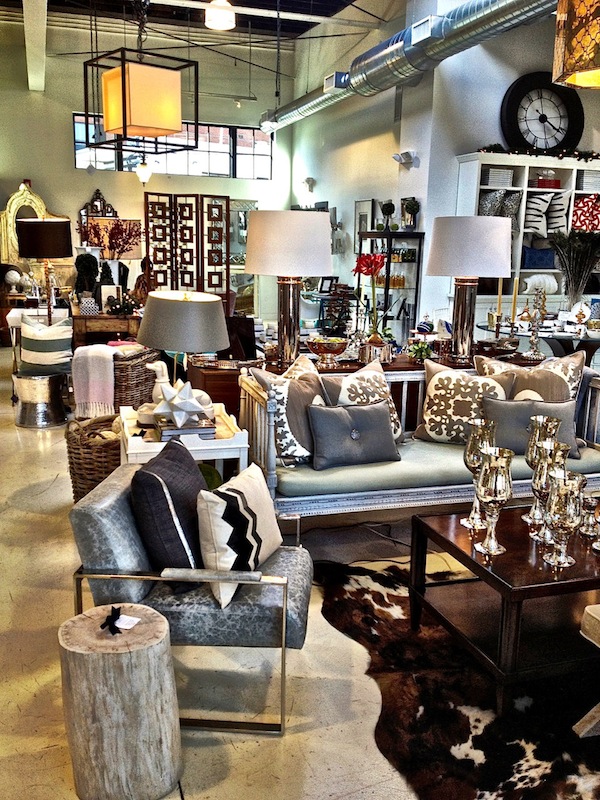 "From Downtown chic to French Country flair, The Summer House offers an eclectic collection of high-end furniture, stylish home accessories, one-of-a-kind antiques, and exquisite gifts." In a large loft-like space, there are temptations everywhere.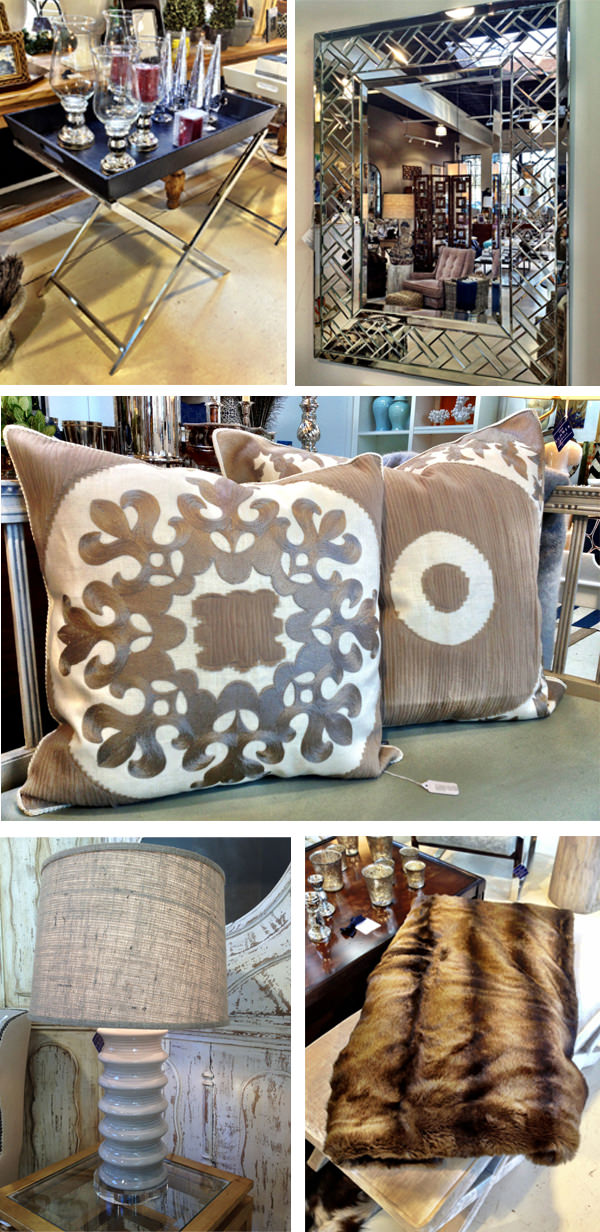 Top Row: Left – rectangular faux black croc tray with stand ($190). Right – Lattice Mirror 36″ x 48″ ($685)

Middle Row: Embroidered 21″ Belgian linen pillows ($450 each)

Bottom Row: Left – Light Grey Manila Lamp with burlap shade 15″ W x 28.5″ H ($455). Right – super soft faux fur throw ($500).
Happy Shopping!! I'd love to hear if you found something!