There is always much to be thankful for at this time of year – family and friends, health, and this year especially, house and home! I am always happy to be at home for the holidays and as usual am hosting Thanksgiving dinner.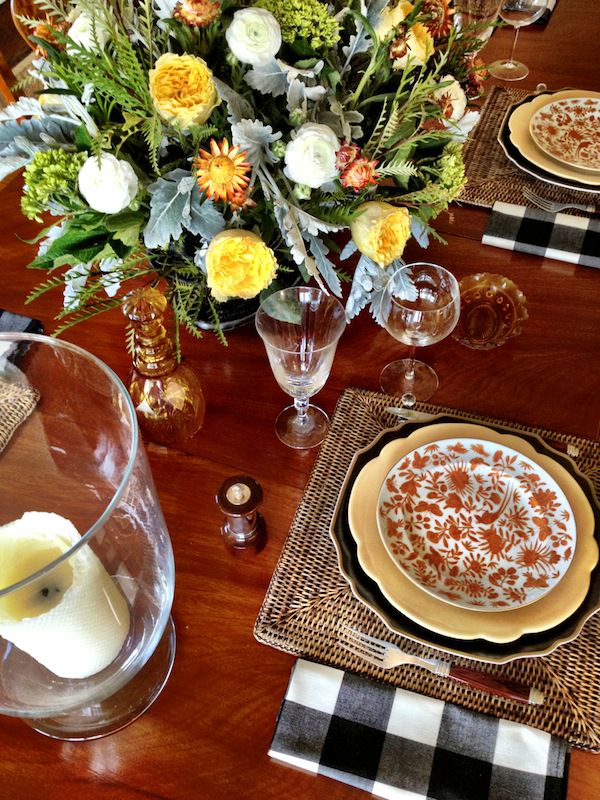 One of my favorite aspects of the holiday is setting the table and since, this year, we are a mini group of six, I thought something a tad less formal would be appropriate. I decided I wanted to bring in a bit of black and remembered I had these large buffalo plaid napkins.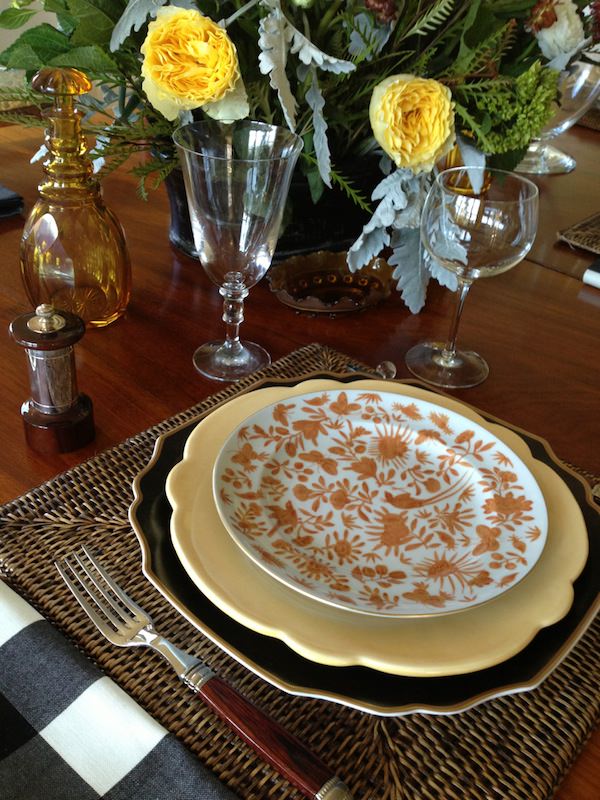 Black, amber, gold and wood with a mix of textures and materials hit the note I was looking for. And I never realized I had a predilection for scalloped edges but it worked in my favor here. The belle of the ball, however, is the gorgeous floral arrangement that friend Christine Keane created for me.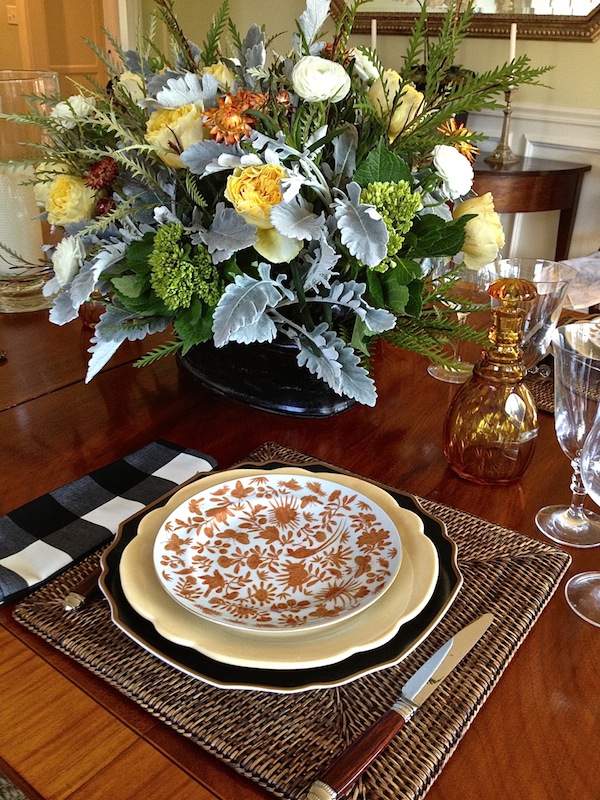 Elegant yet lush, it brings it all together with a casual rustic chic. So from my house to yours, wishing you all a very happy Thanksgiving.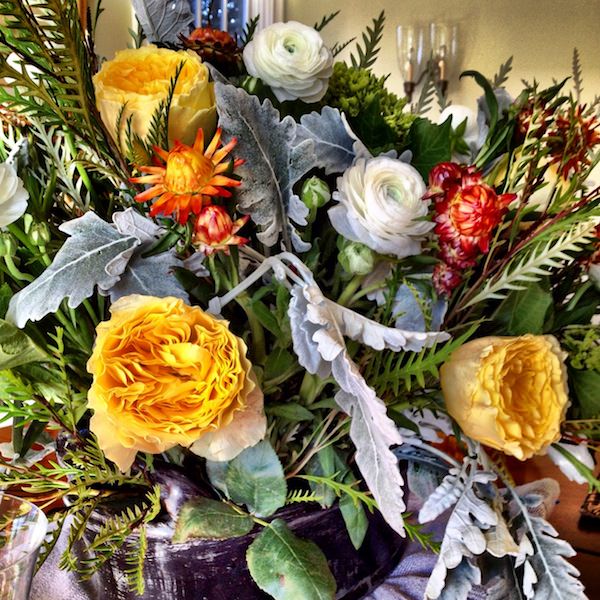 For those interested, a quick source list: Mottahedeh Festival charger, Barbara Eigen plates (not sure still available), Mottahedeh Sacred Bird and Butterfly salad/dessert plate. The Mottahedeh as well as the rattan placemats can be found locally at Hoaglands in Greenwich.