I can't believe it's been ten years since the publication of the original volume "Sister Parish" by Apple Parish Bartlett and Susan Bartlett Crater (a daughter and granddaughter of the legendary designer). Compiled from Sister's unpublished memoirs and augmented by many interviews with friends, family, staff and fellow design icons, it is a wonderful insider look at an era and a life. Now long out of print, I am delighted to report that it is coming to trade paper next month from Vendome.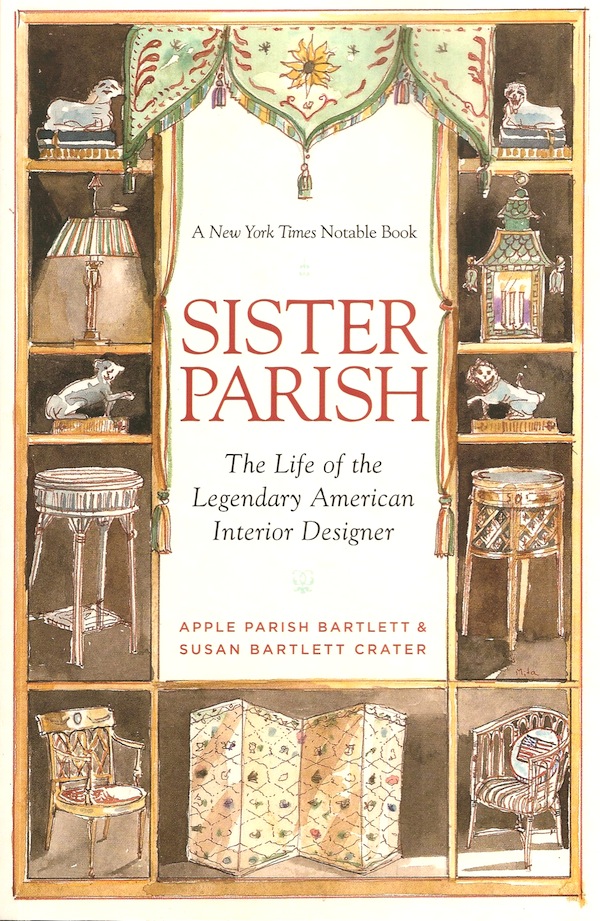 There are so many fun and entertaining tidbits in this volume, including Sister's stories of her work with Jackie Kennedy decorating the White House and many other famous and distinguished clients as well as contributions from ex-employees, such as Mark Hampton, Bunny Williams and Mario Buatta, illustrating Sister's lasting influence on an entire generation of top designers.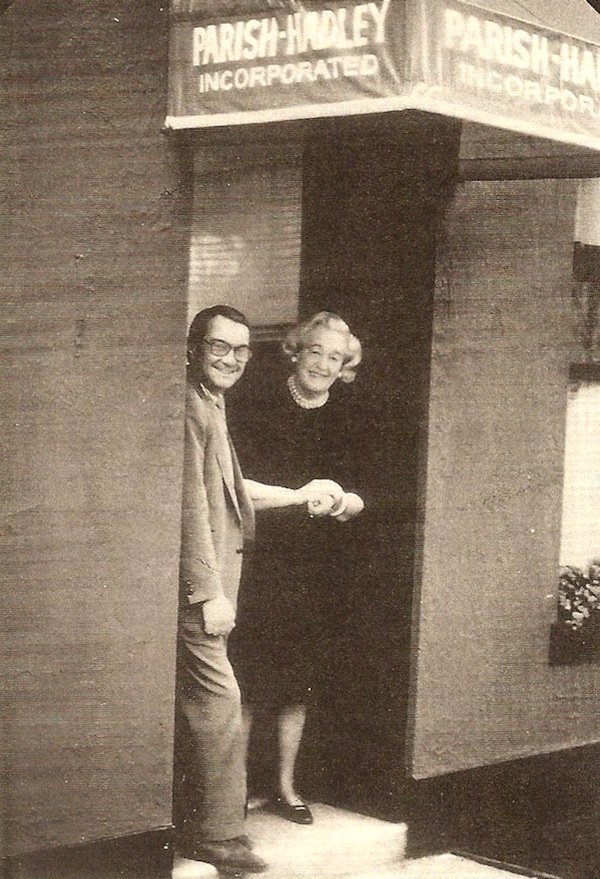 As Albert Hadley, her partner for many years at Parish Hadley above, said, "For Sister, it was the intrigue of the people. It was getting to know them and running their lives. She would talk to them on the telephone every day and she told them exactly what she thought. And they simply would do anything she said. They were hypnotized by her. If they weren't hypnotized by her, forget it. I am not exaggerating. That was it."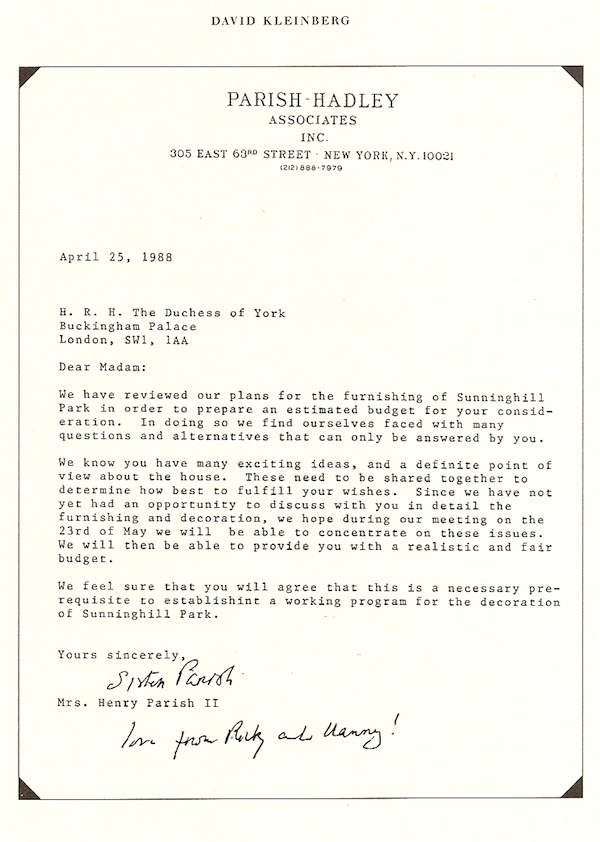 Another amusing anecdote comes from designer David Kleinberg, one of many illustrious Parish Hadley alumni, who tells of the firm's acquiring the Duke and Duchess of York as clients. "It all started because Sarah Ferguson, the Duchess of York, was in Greenwich for some benefit polo or what have you, and she ended up at the de Kwiatkowskis' house in Greenwich, which we had done. She said, 'Andrew and I are doing up this house and I'd love it to look like this.' Henryck said, 'You should call Mrs. Parish.' She called and said, 'Hi. This is Fergie.' Mrs. Parish didn't know who she was, She could have been Kermit the Frog, for all she knew. Mrs.  Parish thought this was nonsensical, but at the same time she was intrigued by the idea. This was a girl who had married the son of the queen of England."
While much has changed in the world of interiors, this volume proves that there are certainly some things that have not. To quote one of Sister's most repeated phrases, "innovation is often the ability to reach into the past and bring back what is good, what is beautiful, what is lasting." Or as art historian John Richardson, who was quoted in Sister's New York Times obituary, "No one else in American does a room with such patrician aplomb, such life-enhancing charm, such a lack of gimmickry or trendiness." Those are qualities that just never go out of style.
A must-have for any design library, this affordable volume would also make a lovely house gift or holiday present for anyone interested in style and interios.