Patrick Kinmonth is a design multi-hyphenate of the highest order. An opera and ballet director, set and costumer designer, writer, critic and exhibition curator, painter, architect – it seems there isn't any creative endeavor he hasn't touched and mastered. Read more about Patrick and you'll wonder what you've been doing with your life. And now he can add textile and wallpaper designer to his long list of accomplishments. His new Venetian Damask collection for Chelsea Textiles is an elegant ode to the "traditions of printed papers & woven silk damask in Venice," bringing the past forward with an informed, refined and cultured sensibility.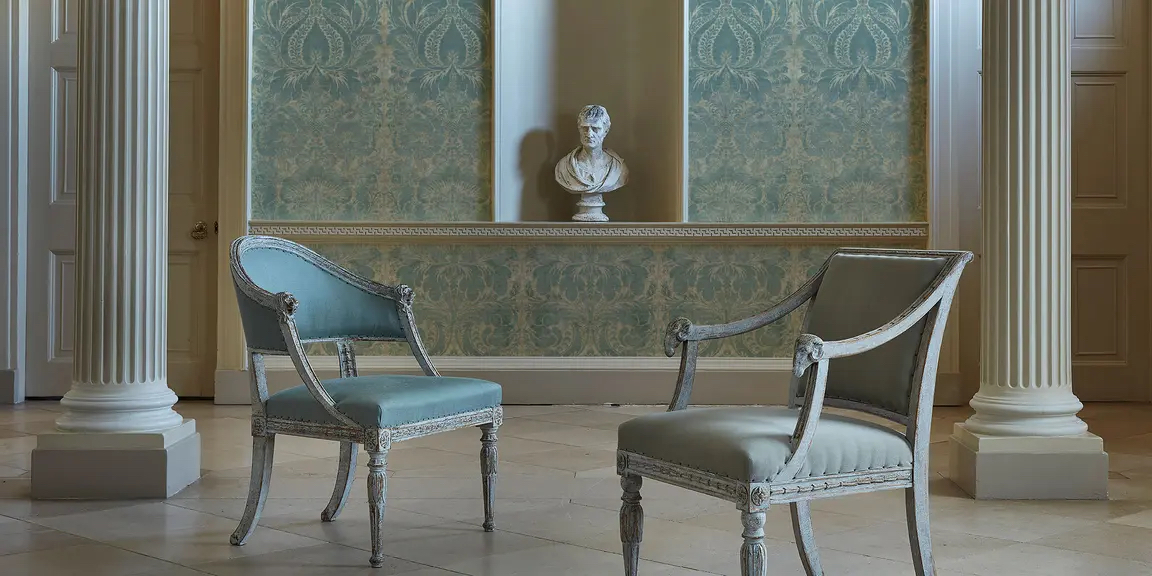 Inspired by memories of living in Venice, the interiors of the Palazzo Fortuny, and his passion for 18th century textiles (he has a large collection, including tapestries, ranging from the 17th to 19th c.), he has created a capsule collection of fabrics printed in England on three linen grounds of different weights in six colors. Each has a coordinating wallpaper, marking Chelsea Textiles' first foray into wallcovering. Below, Venetian Damask in claret.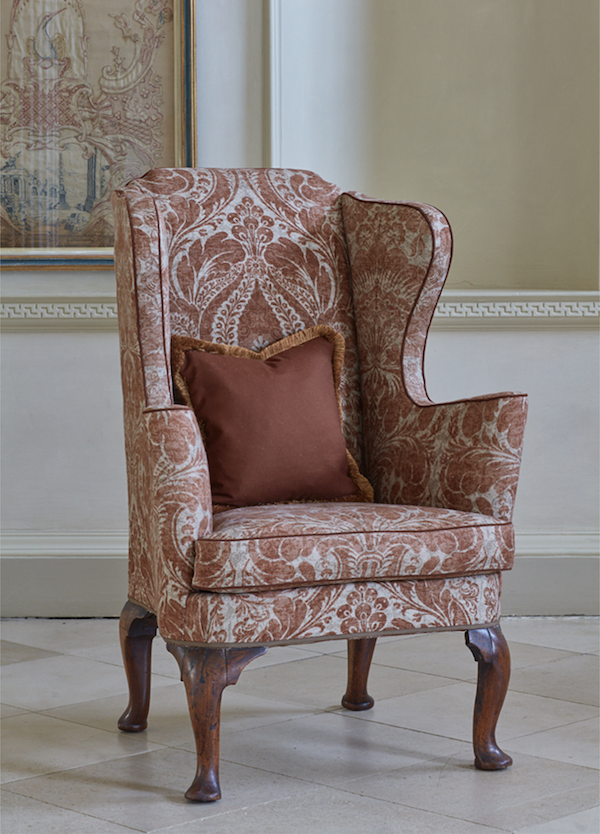 and it's coordinating wallpaper below.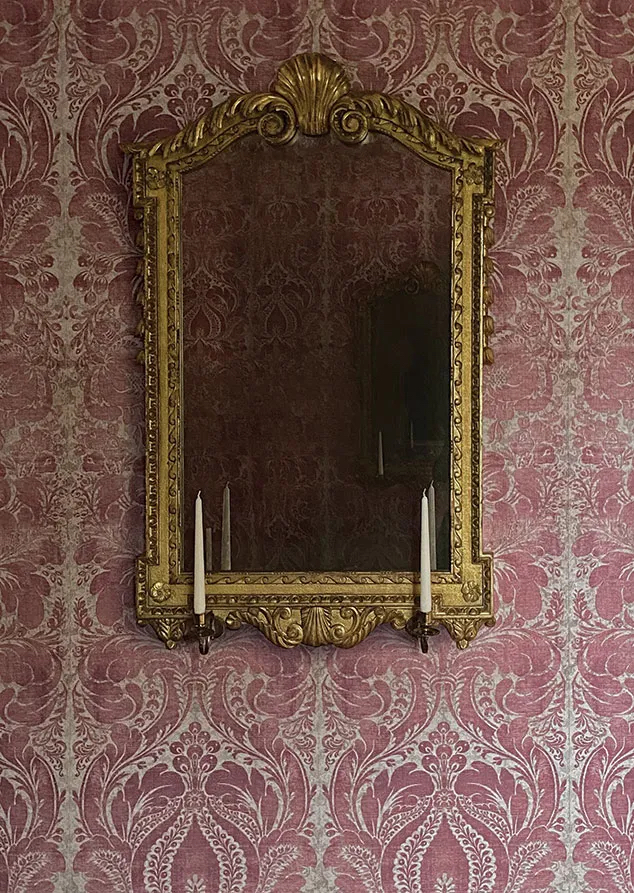 As Patrick explains, "I think textile design has to be led by something deeper than a pleasurable surface… Really deep passions of mine have emerged into the atmosphere, patterns and colour of these new fabrics… only after some time, as they started to emerge, did I realise that they were based on my experiences in Venice from the first time I went there in 1975 … patina, soft and pallid colour especially in winter and autumn, its magnificent age and its proximity to the open sea … the ship of dreams that is Venice lies deep and layered in these cloths and papers, like the flickering reflections on an old palace ceiling…"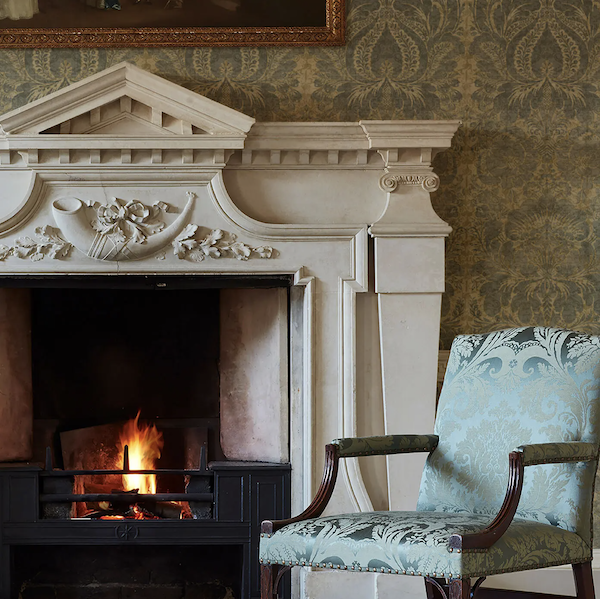 A poetic and marvelous example of looking back to move forward with visual charisma, authenticity and sophistication.